Press release: September 2020
Photos by Liv Kenny
Elizabeth Martin (21) was chosen from the auditions for Miss England 2020 and has progressed to the national finals alongside 20 other contestants.
During the semi-finals, Elizabeth took part in a photoshoot, catwalk and interview and is sponsored by Cetuem in the Miss England Finals. If successful in the finals of Miss England, Elizabeth could go forward to the 70th Miss World contest in the Autumn of 2021 .

Elizabeth has raised funds this year for the National Autistic Society alongside Miss World's 'Beauty With a Purpose Campaign' and has just released a collaborative album of some of the UK's leading singer-songwriters to raise further funds for the charity. Elizabeth is proving she is a Beauty with a Purpose, the ethos of Miss England and Miss World. Elizabeth raised over £200 for the NAS earlier in the year with an acoustic gig .
An interesting fact about Elizabeth is that she served as an elected member of the UK Youth Parliament at age 16 and has continued her youth advocacy throughout University.
All contestants who reach the Final will also be invited to participate in a Eco Fashion round, where contestants are invited to create an outfit made from recycled materials as well as being invited to raise funds for the Miss World charity Beauty with a Purpose. This is to help promote sustainable fashion and to encourage changing attitudes to sustainability.
Miss World have announced that the 70th Miss World Final is now being rescheduled and planned for the Autumn of 2021 restrictions permitting !
To read more
"The competition is much more than a physical beauty contest, the girls are encouraged to be charitable, sporty and an all round good role model and are encouraged to recycle their outfits" says Miss England national director Angie Beasley.
The Miss England national final will be announced on the 15th September 2020 at the Birmingham Hilton Metropole.
Doctor Bhasha Mukherjee represented England at the last Miss World contest in December 2019.
The new Miss World is Toni-Anne Singh from Jamaica, who since winning has released a charity single for Beauty with a Purpose singing a Whitney Houston classic song .
To download the song and donate click here
https://www.youtube.com/watch?v=GSuxzheX5VQ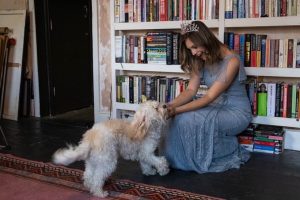 Entries are still open for Miss England 2020. Apply online www.missengland.info
To find out more about PlastFree and watch an informative video visit:
READ THE ARTICLE IN THE YORK PRESS HERE – WHICH HAS MADE FRONT PAGE NEWS
For more information and High Resolution photographs please contact us.
For further information:
The Miss England Office Tel 07979 742756
Press Office – [email protected]