Miss England Finalists
The contestants in this contest have a total of 30,269 followers on Instagram and 14,936 followers on Tiktok.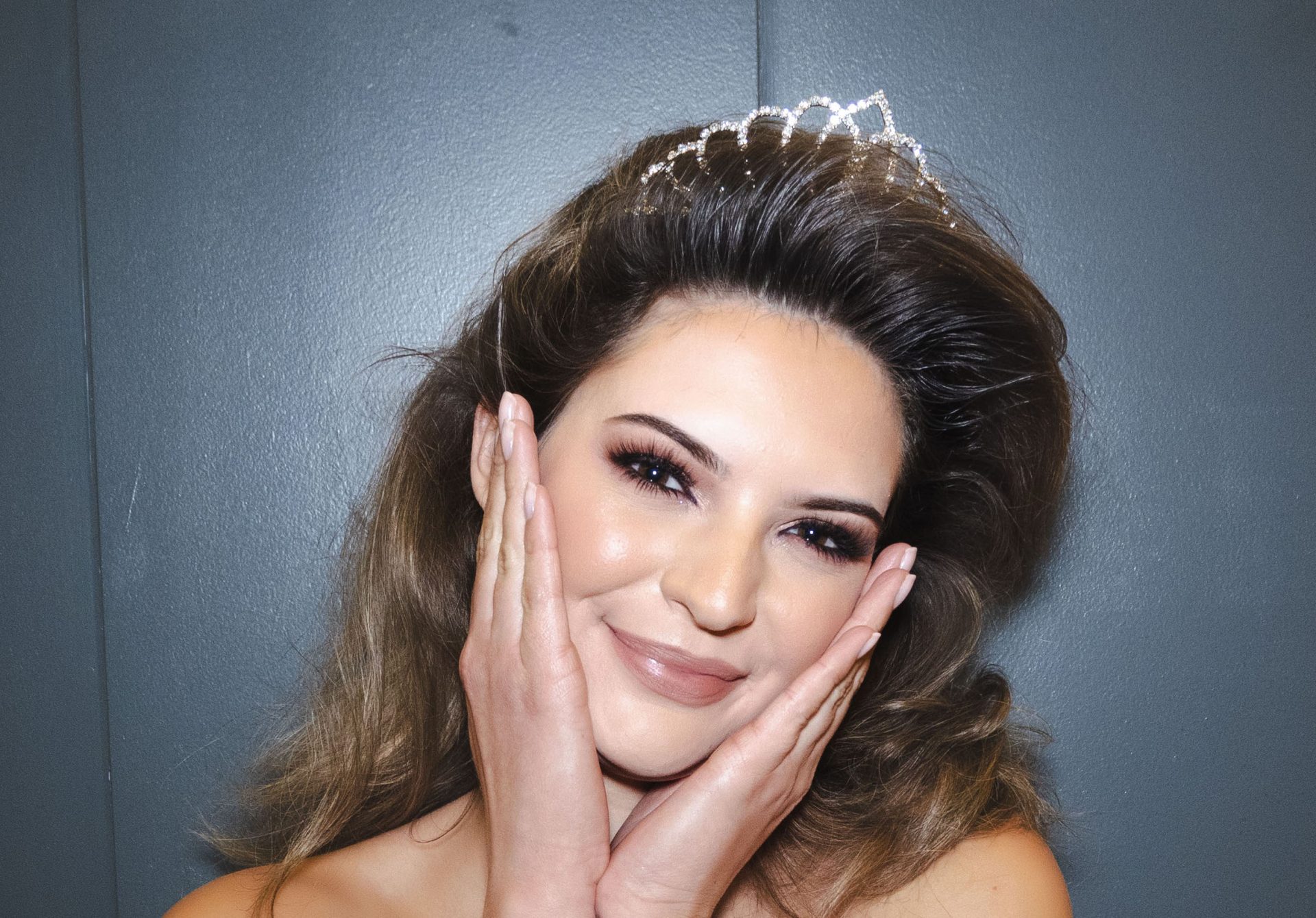 November is National Healthy Skin Month
3 days ago
PHOTOGRAPHS OF NATASHA BERESFORD MISS LONDON BY ALAN STRUTT
November  marks the beginning of National Healthy Skin Month in the USA, a time to celebrate and promote healthy skin habits!
To celebrate the occasion we wanted to share some skincare tips and advice which you may find helpful.
This month-long event was created to raise awareness about how important it is to take care of your skin. It's also an opportunity for people to learn more about the different factors that can affect their skin health and how they can best keep their skin looking and feeling its best. So why not  join in the celebration and show your skin some love this November and in future!
Natasha Beresford appeared in media throughout the world in October this year completely make up free when she won Miss Englands first ever make up free regional heat sponsored by CETUEM LONDON a British Made family run skincare brand.
Natasha realises the importance of looking after your skin ….
"Following a skincare routine and choosing the right products is so important to me" said Natasha" .  I suffered with acne as a teenager and into my early 20s, and I really struggled with finding the right products that wouldn't cause a flare up. I was really insecure about my skin and even after my acne cleared, I struggled with hyperpigmentation for years. I've found that following a good skincare routine has not only improved my complexion, but has also reduced my skin issues and boosted my self-confidence!
Using the Cetuem skincare range has truly transformed my skin and has allowed me to feel confident in my own skin without wearing any makeup!"
Natasha recommends the SCR Gold Illuminating Skin Cleanser & SCR Gold Illuminating Skin Toner.   " I currently use the SCR Gold Intensive Serum & SCR Gold Crème De Lite Moisturiser. I also love to use the SCR Gold Golden Glow Gel Skin Luminosity when I want that extra glow! I will put it over my moisturiser when I'm make up free, and will use it under my foundation when I wear makeup.
Head over to the CETUEM website to find out more about the brand by clicking the logo here

How you can Celebrate ​National Healthy Skin Month
Eat skin-healthy foods
Increasing your intake of fruits and vegetables, fatty fish, and nuts can have a positive effect on your skin. Choose colorful fruits and vegetables that are rich in antioxidants and vitamins, such as berries, spinach, sweet potatoes, and bell peppers.
Cleanse daily
Gently cleanse your skin twice a day with a mild cleanser to help remove debris, sweat, and excess oil. Make sure to avoid cleansers with harsh ingredients that could irritate your skin.
Moisturize regularly
Moisturizing with a hydrating lotion helps to protect your skin from the elements. Look for lotions that contain natural ingredients like aloe vera or shea butter.
Use sunscreen
Sun exposure is one of the leading causes of premature aging, so make sure to apply sunscreen on exposed areas of your skin every day. Choose a sunscreen with SPF 30 or higher.
Treat yourself to a facial
Treat yourself to a relaxing facial to pamper your skin. A facial can help to deep clean your pores, reduce inflammation and redness, and leave you feeling rejuvenated.
Why ​National Healthy Skin Month is Important
Improves overall health and wellbeing
Good skincare is essential for general health and wellbeing. It helps protect you from the sun's harmful rays, fights stubborn acne breakouts, and keeps your skin looking youthful and refreshed. Taking care of your skin now can help prevent more serious issues down the line, so it's definitely worth investing some time in doing so!
Promotes a healthy self image
Taking care of your skin can be one of the most important things you do to boost your self-image. Knowing that you look as best as possible can make a huge difference in terms of feeling good about yourself – so make sure to take some time this month to give your skin the proper love and attention it deserves!
Encourages better practices
National Healthy Skin Month is not only about promoting healthier habits for our own well being – it's also about encouraging others around us to do the same. By creating greater awareness around good skincare practices, we can help create positive changes that will benefit ourselves and those around us.