London & Essex
Existing Title
Miss London
Age
23
Height
5"8
Occupation
Drug Discovery Scientist
Interesting Fact
With a balanced passion for Science and Charity work, I am a Postgraduate in Drug Discovery and Pharma Management from University College London (UCL) and have been involved in educating underprivileged children in Science/Maths/English through Angel Express Foundation for the past 6 years. I strongly believe that every child has a right to quality education which can ensure their bright future. Currently I am working as an NHS Volunteer with Guy's and St. Thomas' Hospital, London.
Existing Title
Bare Face Top Model winner - in Miss London 22
Age
20
Height
168cm
Occupation
University Politics student in Kings College
Interesting Fact
Born and raised in London I am the only child. I am a runner and fitness enthusiast. I enjoy visiting the British Library during my free periods in college. I've had the privilege of global travel, which has taught me about diversity, race and religion. I also enjoy writing fictional pieces in my own time. Studying politics in hope to become an aspiring diplomat, global politics is of keen interest to me, both personally and as an aspiring diplomat. I would love to focus on getting more women in the political field due to high male dominance in world politics. I was recently invited to attend a photoshoot in Paris with a top photographer in which I posed makeup-free. My aim is to continuously promote natural beauty to help encourage and empower other women in making them feel comfortable in their own skin with no makeup on.
Age
25
Height
5'6
Occupation
Equality Diversity and Inclusion Consultant and Business Founder
Interesting Fact
I have am dedicated to the advancements of Women's rights and street saftety, I have campaigned for changes to legislation as well as contributed to a ITV Tonight documentary on Catcalling and Women's safety. I have supported over 50 women to create thier own business within the tech and charity sector and over 2,000 people into employment within London and the south east of England.
Existing Title
Virtual Heat 4 winner
Age
25
Height
155cm
Occupation
Clinical Nurse, Phlebotomist, Biomedical sciences student
Interesting Fact
I am proud to work for the NHS, and also I have a life long passion for painting and the arts. I hold a wide range of skills and interests, including astronomy, dancing, literature, and more.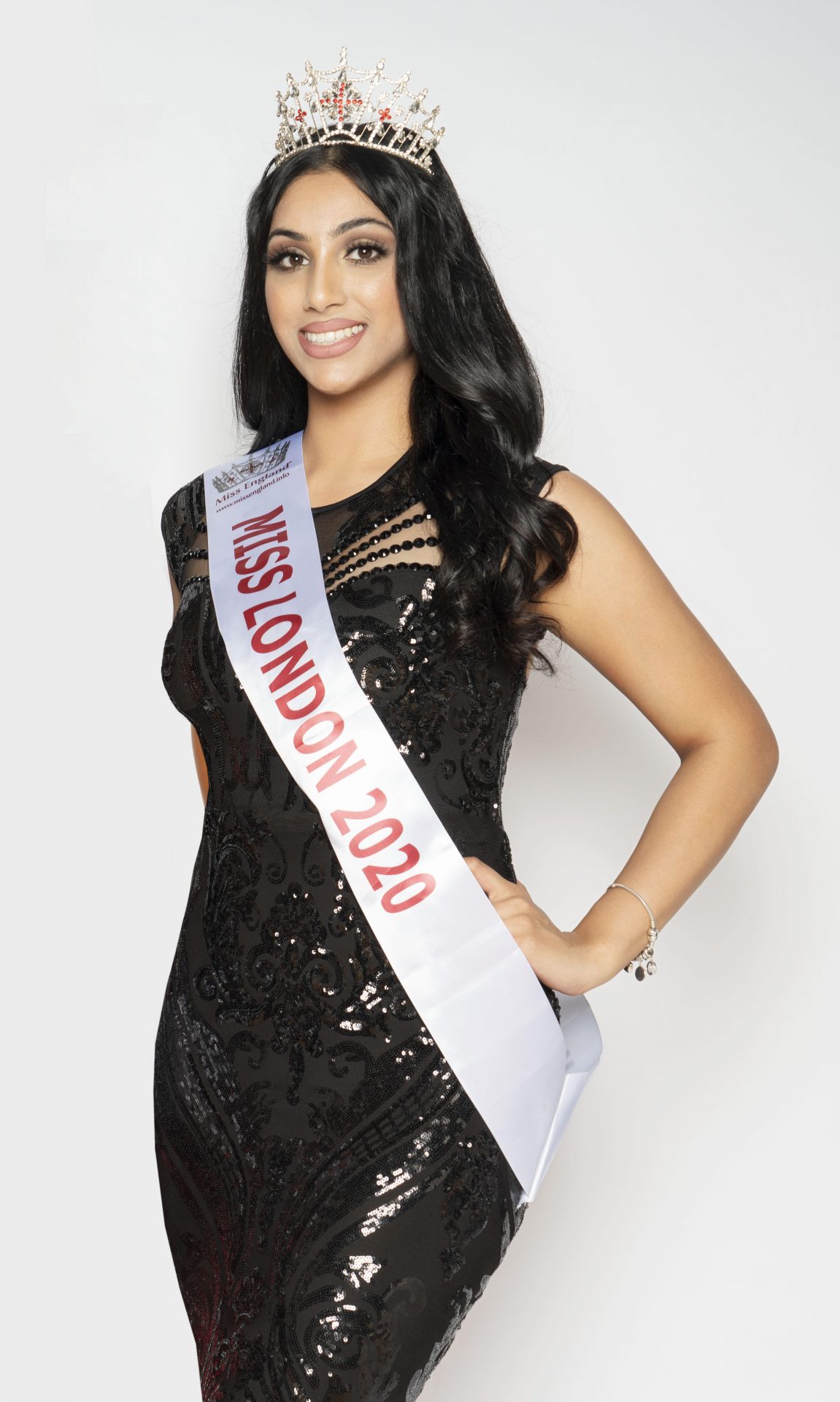 The contest to find Londons representative for Miss England 2022  began  in the Spring of 2022 with Top Photographer Alan Strutt at his studio in London .  Selected contestants were invited to audition at his studio . From the auditions, at least  least 12  finalists have been chosen for the final round of the competition which will be held as a catwalk show at the Hotel Rafayel on Sunday 5th June to celebrate the Queens Jubilee weekend !  The finalists have been notified by email.
The main sponsor for the Miss London competition is Cetuem Cosmetics .
Cetuem Cosmetics are proud to sponsor Miss London, the event that will now see one of the 12 finalists carry off the regional crown.
The natural skincare company has been supporting Miss England for a number of years. Reigning Miss England, Rehema Muthamia, was so thrilled with the Cetuem skincare, that she agreed to become Ambassador for the luxury brand. She took over the crown from her predecessor Dr Bhasha Mukherjee, an NHS doctor, who was also impressed by the Cetuem skincare range, not only for its rejuvenating effects but also for its healing effects.
The Miss London finalists are also being invited on a City Sightseeing Tour of London to promote the capital in their own video diary for their social media . Good luck to all the finalists !
Click the logo to find out more

READ MORE HERE