The finalists for Miss London 22 the regional qualifier for Miss England have all been invited to create a vlog about the city they aim to represent as part of the competition ahead of this years final contest. Eleven  of the finalists met in person for the first time for the City Sightseeing bus tour of London to start the girls off with their vlogs .
The Explore the Nation round was introduced to the Miss England contest in 2020 to promote tourism in England by the Miss England Director Angie Beasley.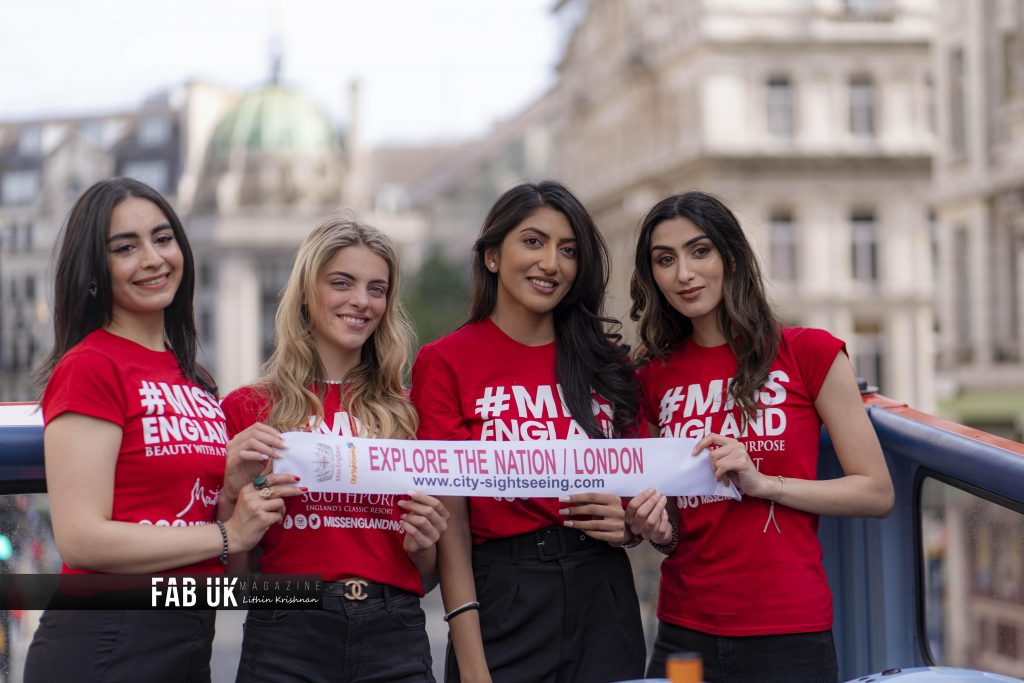 "It was a real icebreaker for the girls  I think they all enjoyed it " said Angie .   It really gives the girls chance to get to know one another & meet ahead of the Miss London final.  Ive seen many long friendships begin in Miss England area heats over the years . Its also good to promote the area they want to represent. " said Angie.
From the top deck of the City Sightseeing bus, the Miss London finalists could see all London's history .  Both past and the history that's being made today. Its in a city whose story is told on its streets, there's no better way to travel on an open top bus …
The vlogging team and photographers from FAB UK Magazine also joined the contestants on the trip to see some of the London highlights and have sent us some amazing images from the day which can be seen on the Miss England app. Thank goodness the sun was shining all afternoon for the exciting trip !
If you fancy seeing the London highlights take a look at the City Sightseeing website and try their Hop on Hop off tours
https://city-sightseeing.com/en/95/london/3287/hop-on-hop-off-london
The Miss London final catwalk takes place at the Hotel Rafayel on June 5th at 6pm .
Click here to learn more about this years finalists
Images from FAB UK MAGAZINE