Isis Flack whos been invited to represent Wiltshire in the next Miss England final  is determined not to be beaten by the virus ! 
Since entering Miss England she embarked on a fittness & fundraising campaign for Beauty with a Purpose and for Sightsavers a charity close to her heart   !
Isis was chosen by the judges in the recent Miss England virtual livestream event.
Over 35 contestants took part in the contest & Isis Flack (21) from Marlborough Wiltshire  impressed the judges with her efforts in the contest ! Since the semi final , Isis has been awarded the Miss Wiltshire title for her inspiring efforts in the contest and in life  !    
Talking to the Wiltshire times before the contest Isis said: "Sight Savers encompass something I truly hold very dear. While going through my GCSEs and A-Levels at St John's I found out that I was progressively losing my sight, and would eventually become blind if I didn't have urgent invasive surgery.I had to undergo three intensive six-hour operations on my eyes before I was blessed with the near perfect vision I have today.I went from being unable to see the leaves on trees, or watch rain fall, to being able to count those very same things. The charity Sight Savers provides life-changing cataract surgeries, as well as other sight treatments in areas where healthcare is either too expensive or access to it isn't feasible.
I'm ran 5km a day for my duration in the semi final contest, so basically until I win Miss England, or I'm eliminated, for the charities Sight Savers and the Miss World fundraiser Beauty with a Purpose will aid disadvantaged children all over the world.
Isis  is a Journalism Student and an interesting fact about Isis is  that she is a PADI Scuba Divemaster and was one of the worlds youngest PADI Master Scuba Divers.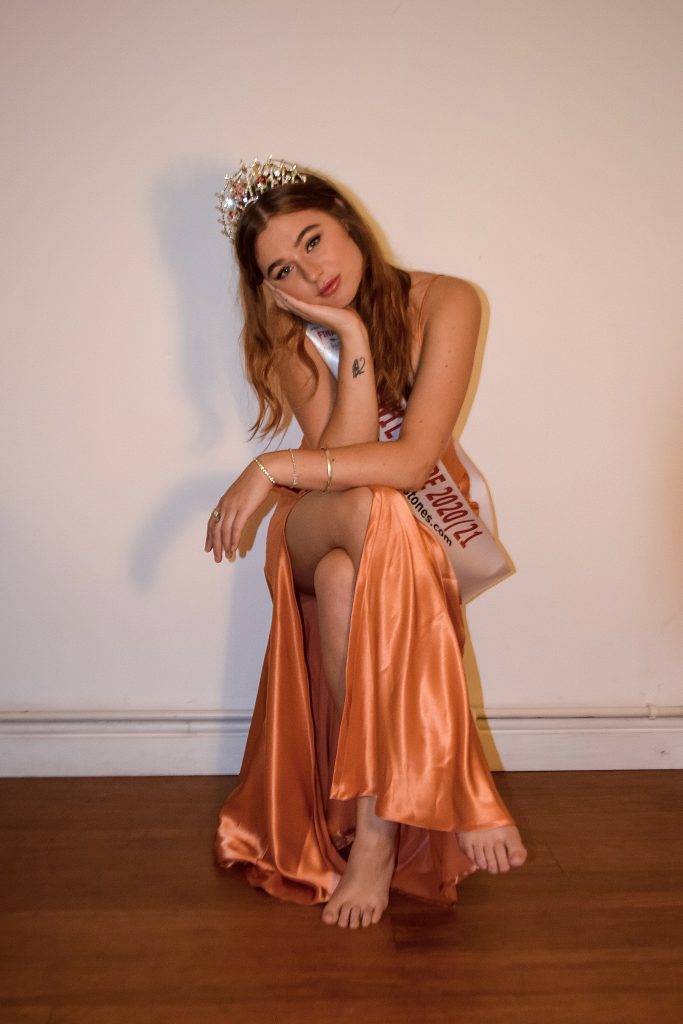 Miss World singer gives Beauty with a Purpose Message
Hosts and singers Natasha Hemmings Miss England 2015 and Jordan Williams Mr England 2013  kept viewers entertained by chatting to the zoom judges and introduced a special message and song from the reigning  Miss World in Jamaica "Toni Ann Singh" during the event.   Toni Ann Singh performed " Let this be a Prayer" on the livestream Miss England semi final show and spoke to the contestants wishing them good luck . ( video available on request )
In the lead up to the contest final , the contestants were invited to take part in the Miss England Ethical fashion round in association with WeDoEthical … Isis created an oufit from completely recycled materials ..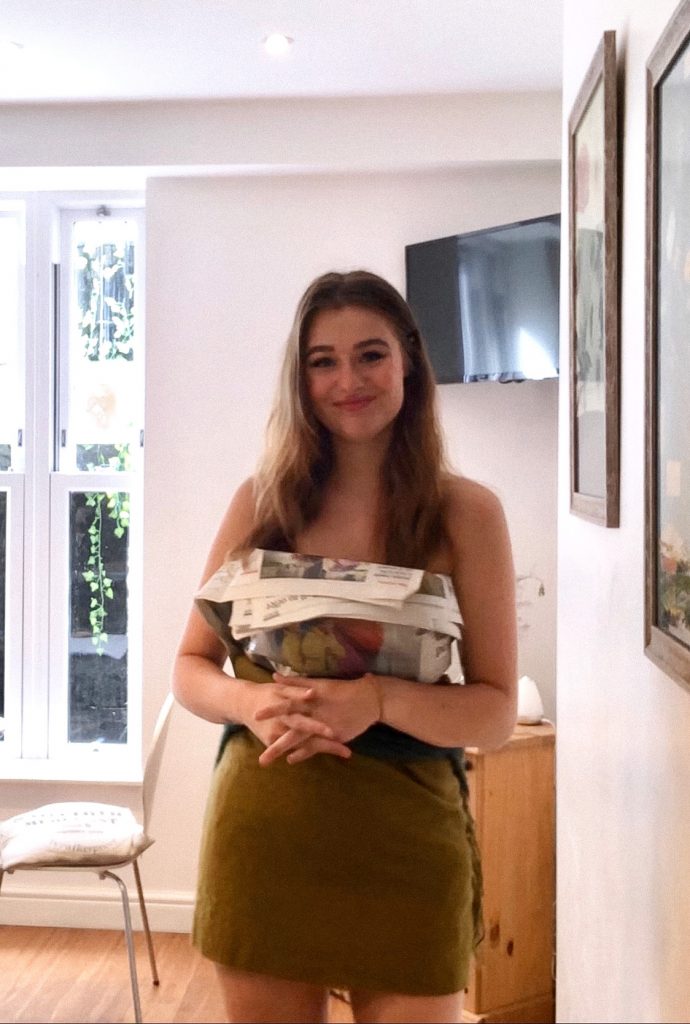 Isis at home in her Ethcial fashion outfit made from recycled materials 
 The current Miss England NHS Doctor Bhasha Mukherjee made a special appearance after working at the hospital along with other former Miss & Mr England & Miss UK winners and gave their live votes saying how inspirational contestants had been raising over £10,000 for the Beauty with a Purpose Charity.
Plans to hold the next Miss England final are  depending on the circumstances surrounding the pandemic,  it may be moved to early 2021 .  Announcements will be made for this in September
In the meantime , Isis intends to stay safe, look after her health and wear her mask !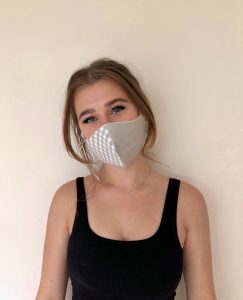 Miss World have announced that the 70th Miss World Final is now being rescheduled and planned for the Autumn of 2021 due to the Pandemic .
To read more
Beauty With a Purpose: £533.25   &  £59.25 for Sight savers ….
We Do Ethical Crowd funding Tree Campaign :
£315 
ISIS is sponsored by 

Isis is sponsored by Sticks & Stones