NHS Doctor Bhasha Mukherjee is set to be the longest serving 
Miss England in the contest history! 
NHS Doctor Bhasha Mukherjee , will continue with her reign as Miss England for almost an extra year due to the Coronavirus pandemic.  With the next Miss England set to be crowned on the 17th April , Bhasha's reign will have lasted over 20 months ! 
Bhasha (24) represented England at the last Miss World final in 2019 & returned to work as a full time Doctor in the Spring .
With most of her Miss England duties being online , she has managed to fit this around her hospital shifts ( sometimes working on a Covid ward! ) 
During October,Bhasha has embarked on a week long fundraising campaign for the Hope Foundation , raising awareness and funds for children living on the street in Kolkata India , the place she was born .   
DERBY'S NHS STAFF JOIN IN MISS ENGLANDS "HOPE" FUNDRAISER
Some of the Doctors and Nurses in Derby hospital where Bhasha works have been participating in a daily fitness challenge set by Bhasha and posting on their own social media in support .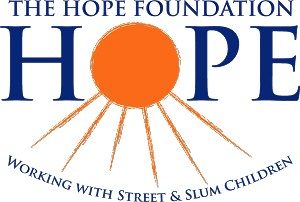 Support Bhasha and the Hope Foundation by donating here ;  
Visit Bhasha's Instagram to see her posting daily all this week . 
The organizer of Miss England Angie Beasley recently postponed the Miss England national final , due to take place at the Hilton Metropole Birmingham the last week of October .
"The Miss England final was initially planned for July 2020 but due to the pandemic it was then postponed to October.  After Miss World announced they are postponing the 70thfinal until at least Autumn 2021 we decided to reschedule again especially after the recent government announcements!   "
The next Miss England final date has now been moved for the third and is now planned as a 2 day event for the 16th& 17thApril 2021 in Birmingham .
24 Finalists from across England have already reached the final with some regional contests having to postpone their events until as late as March 21 due to regional government  restrictions.
21 of the Finalists were selected totally virtually for the first time ever, most submitting their videos during lockdown !  Contestants where invited to send in a 1 minute introduction , catwalk and talent video to the Miss England You Tube Channel to audition this year !
Now the new date has been announced the finalists will be preparing for the ten rounds which include the Beauty with a Purpose fundraising round and Tree Planting Pledges which they are continuing with .
So far Miss England contestants around the country have already raised over £30,000 for charity during 2020 and made over 10,000 Tree Planting Pledges.
Hair and Beauty companies such as Indola UK and Cetuem skincare have been kind enough to gift the contestants with products and the contest now has a new eveningwear partner  "To The Nines" , an award winning evening wear company .
DIVERSITY 
Over the years the Miss England contest has celebrated all kinds of themes.  Never before has the contest included such DIVERSE women and fashion from all walks of life who want to make a difference.
"Bhasha Mukherjee has already been an exceptional Miss England & Im delighted she will continue with her reign. Not only has she served her country as an NHS doctor throughout the pandemic, she has also brought a diverse feel to the contest due to her heritage which truly reflects England today" said Angie.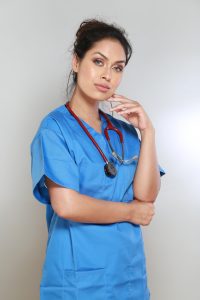 Bhasha said ;
"I will continue to serve my country as an NHS Doctor with my job . Beauty With a Purpose is at the heart of the Miss England & Miss World contest . My own BWAP project will continue to focus on the prevention of Diabetes & good health. Since I won I have become an ambassador for Prolongevity & Diabetes UK promoting health care and Im now working on a Stop Smoking Campaign this month.   I hope the Miss England Finalists can use this extra time and raise lots of funds proving they are a Beauty with a Purpose. This will make a difference to the lives of youngsters across the world". 
There is still time to enter the next Miss England as organisers are launching the TV Presenters heat at the end of October .
Visit the website and enter now! www.missengland.info
See press about this news here ;
FOX NEWS – Doctor fighting coronavirus on front lines will be longest-serving Miss England after pageant postponed
www.foxnews.com/lifestyle/doctor-fighting-coronavirus-front-lines-miss-england-pageant 
www.dailymail.co.uk/femail/article-8844071/NHS-doctor-fighting-frontline-against-Covid-19-longest-serving-Miss-England.html 
YAHOO NEWS – NHS doctor becomes longest ever serving Miss England after competition postponed
https://uk.style.yahoo.com/nhs-doctor-longest-serving-miss-england-coronavirus-094428348.html
CNN – Miss England hangs up her crown to return to work as doctor during coronavirus pandemic
https://edition.cnn.com/2020/04/06/uk/miss-england-coronavirus-doctor-scli-intl-gbr/index.html
Credits 
Photos of Bhasha by Stu Williamson Photography 
For details of Miss Englands associates please see