After reaching the top 40 in the recent Miss World final , Rehema Muthamia Miss World England was invited back to Puerto Rico to take part in the final interview and catwalk .
After much deliberation , Rehema opted to wear a Gold coloured  to celebrate the 70th Miss World .
The gown was a totally Unique Bespoke Piece especially made For Miss England For The Miss World Stage By award winning British Designer – To The Nines
This Shimmering Gold Gown Features a Hand Embellished Pattern Detailing the Leaves That Are Found On The Famous English Ash Trees Which Can Be Seen Throughout The English Countryside
It Features an Elegant Strapless Neckline, With Crystal Rhinestone Detailing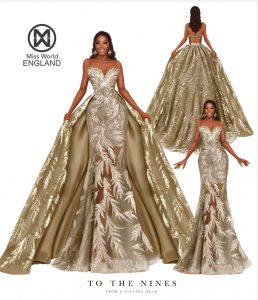 The Dramatic Tule & Satin Over Skirt Is Fully Detachable Transforming This Ballgown into a Versatile, Elegant, Slimline Gown Once Removed. Designed & Created In England
We are hoping to get more images of Miss England on stage soon in this beautiful gown which we will share with you very soon but here she is backstage at Miss World !
Here she is with her Miss World sisters backstage !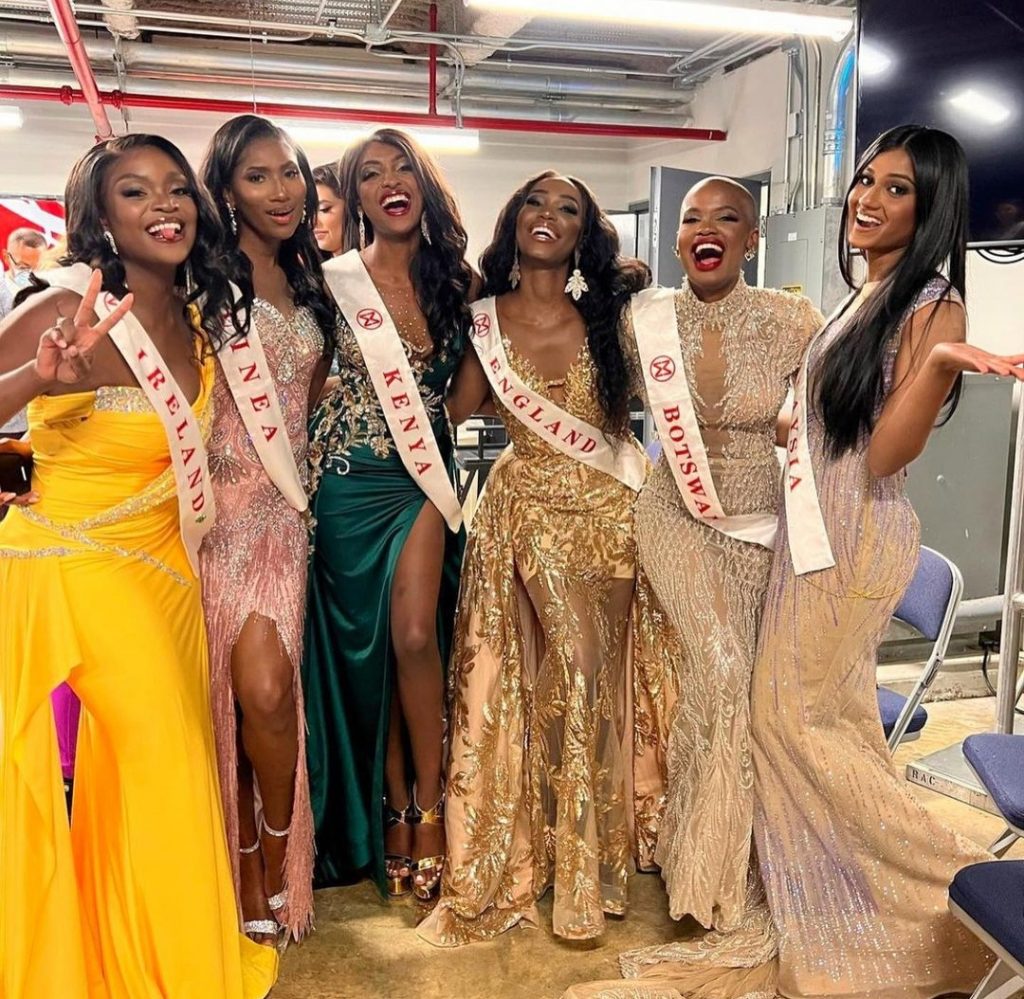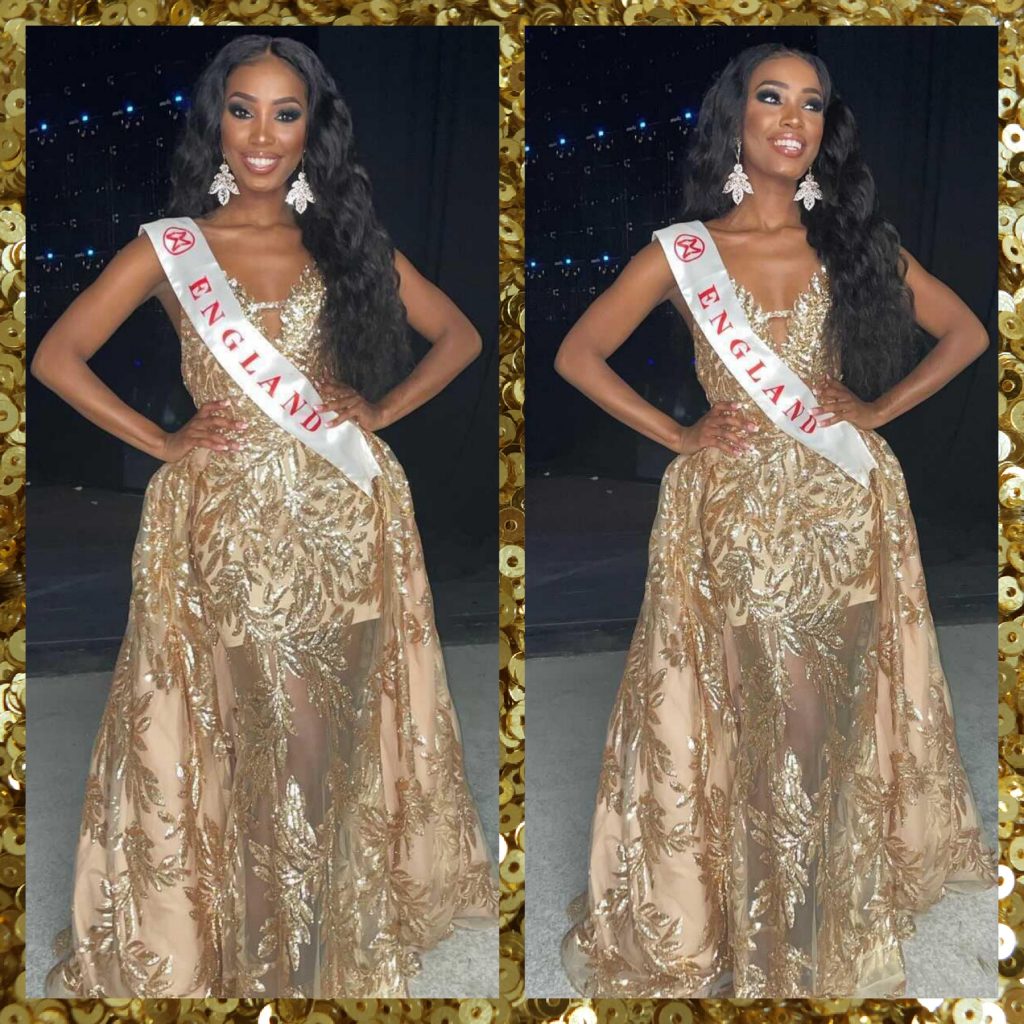 To find out more about To the Nines , visit their website by clicking the logo below