At a venue fit for queens, the stunning
Taj 51 Buckingham Gate Suites and Residences
 in London is the host for the Miss England 22 semi-final for the very first time at on Monday 22nd August.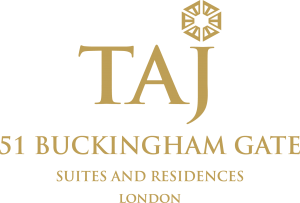 Around 40 semi-finalists will be invited to take part in this exciting one-day event consisting of an introduction and glamorous evening wear catwalk.
In the lead up to the semi-final, contestants will be invited to post a photo of themselves make up free to celebrate natural beauty sponsored by
Cetuem natural cosmetics  
Since winning the 70th
Miss World
title in Puerto Rico in March 22 , Miss Poland, Karolina Bielawska, has been seen highlighting the work of the 
White Eagle Club donation centre 
to help the Ukranian people in their time of suffering and she has been travelling around the globe attending Miss World events.
On the day of the semi final , Contestants will arrive from various parts of England in their own smart daywear to introduce themselves to the judges and do a final catwalk wearing their own choice of evening wear.
The judges will decide who goes forward to the Miss England Final this October!  The public vote on the Miss England app will start on August 1st & it will also act as one judge on the panel.
Having completed the rehearsals, and the introduction round to the judges followed by photo calls, the final catwalk will begin at approximately 3.15pm on the 22nd August and media are invited to attend the event.
The contestants will be invited to wear their own choice of evening wear for the final catwalk before the judges who will then make the difficult choice of who goes forward to the Miss England grand final.
There is also a Miss England secret judge on the day who's votes will be counted.
Winners will be announced at approximately 4.30pm.
The semi-final will be hosted by a former Mr England winner Jordan Williams, who recently appeared on ITVs Starstruck as a Michael Bublè tribute act.  Jordan has hosted the Miss England contest on numerous occasions over the years, and will be introducing the contestants to the judges .
To get onto the limited  paid guest list for the exciting fashion show style event,  tickets price is £30 per person .  Please email requests to  
[email protected]
Before the event , why not treat yourself to
The Queen's Platinum Jubilee Afternoon Tea at Taj 51 Buckingham Gate Suites and Residences on their iconic restaurant Kona. …..
Take a journey through Queen Elizabeth's sensational reign this Jubilee year with The Queen's Platinum Jubilee Afternoon Tea. It features intrinsically designed pastries and scrumptious savoury treats, all inspired by Her Majesty's 70 years of service. From miniature royal carriages encasing delicate pastries, to beautiful handmade table dressings in the rich royal colour of purple, this beautiful and delicious afternoon tea is fit for royalty.
To book the Queen's Platinum Jubilee Afternoon Tea, or any of the other experiences the hotel offers, please visit