Anita Saha 21 will now be representing Manchester in the Miss England final ​. 
Rennae Chapman who won the Miss Manchester 22 title in August has decided to step down due to her new job and time constraints.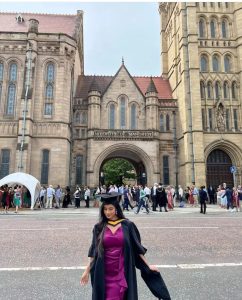 So now Anita , who graduated at the university of Manchester with a BACHELORS OF SCIENCE (Hons) in Biomedical Science earlier this year is now delighted to be representing the vibrant city
Anita is the highest scoring contestant from the city and she was already the runner up in the contest held in August at Flawless photography Studios on Lever Street which was sponsored by Beautiful Brows & Lashes . 
​
Anita has had her share of tragedy. ​ ​L​osing both ​of her ​parents ​at such a young age, things​ could have turned out very different for this bright young lady.
Here , Anita shares her story of strength​ in her own words..
Hello and thank you for reading this. I am Anita Saha. I am currently 21 years old, ​having recently finished​ my bachelor's degree in Biomedical Sciences at The University of Manchester. I have begun a master's of research degree this year to pursue my career aspirations in Medical Research and Development.  I was born in London and now I live in Manchester.
My hobbies include basketball, swimming, Indian vocals, Indian classical dance, and western dance, having represented Manchester.  I have a keen interest in Fashion and have been freelance modelling alongside my studies for the past couple of years. Recently, as the President of the Fashion Society at the University of Manchester, we organised a charity fashion show raising over one thousand pounds for Ukrainian relief.
I have lost my mother when I was 14 to a heart attack. When I was 16 years old my Father had a stroke and became disabled. I became his sole-carer, helping him perform his day-to-day activities, attending dialysis late at night all while attending morning school early morning, juggling my preparation for GCSEs. During this time I had stopped all my hobbies to manage my time better.  Unfortunately, my Father soon passed away six months later, right before my GCSE examinations. My world crashed upon me and my future was bleak. However, having overcome poverty himself as a self-made doctor, my father taught me the power and the value of education. Taking inspiration from my Father, I was resilient and eventually achieved all A's and A*'s in GCSEs despite my hardships and trauma. I was awarded the prestigious Telegraph Award for Courage by the Telegraph newspaper in recognition of this achievement.
My experiences brought about by my hardship, was a strong motivation for me to pursue medicine and become a doctor. Even after getting offers and excellent academic grades, due to my financial constraints brought about by my parents' demise, I could not accept my offers in medicine despite receiving scholarship for some of them.  I am now pursuing a career in medical research, hoping that my research and work could perhaps prevent another girl from losing her pillars of strength.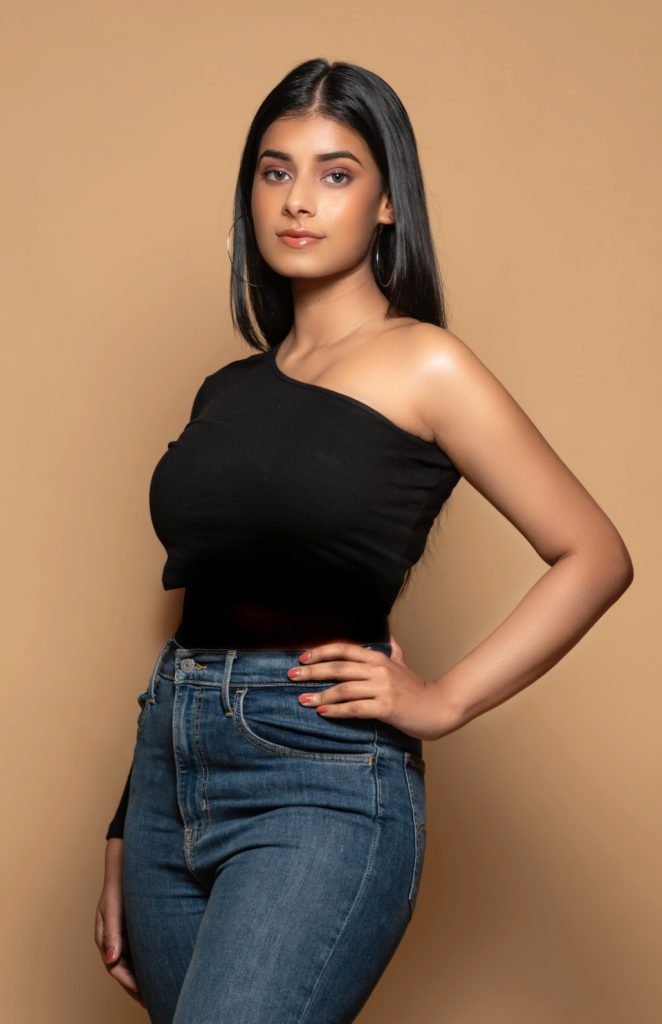 The silver lining is, my past transformed me into a humble and empathetic human being. I realised the value of life that you never know if you will live tomorrow. Therefore, everyday, I try my best to give back to society. To be a kind, giving person, but at the same time, everyday I live like it is my last.
It is truly a miracle that I am alive here today, studying in a prestigious university, now representing Manchester in  Miss England.
Fate could have had other plans, hence I am only grateful for every meal, every breath, every moment.
This is my leap of faith to live my dreams, to be wearing the sash of England across my heart at The Miss World competition.
A dream I had since childhood, but was bullied and buried with insecurities, called ugly for my skin colour and ethnic features. Over the years, I have built my confidence brick by brick and now I have broken free like a phoenix, willing to showcase the fire within me, refusing to be pulled down again.
Anita will be representing Manchester at the Miss England National finals sponsored by Dentakay Dental Clinic  which take place at the Holiday Inn Birmingham Airport over a 2 day period , 16th & 17th October 2022.
​To vote for Anita to win Miss England , download the Miss England App to claim a daily free vote up until 16th October 2022.​