WILDCARD
Contestants
Age
24
Height
175cm
Occupation
Director
Interesting Fact
I own my own company based around helping the environment by reducing the amount of textile waste that ends up in landfill by reselling and upcycling preloved clothing for men and women! Recently my company, SKVNGR has been nominated for three business awards after less than a year of trading! I have developed a love for all things eco and am continuously on the lookout for new products that can reduce my own carbon footprint to help our planet. In my spare time I have a keen interest in photography and often visit new places around the United Kingdom, you don't have to go far to find adventure!
Age
21
Height
6'2
Occupation
Hairdresser
Interesting Fact
I battled and overcame an eating disorder. For years I suffered with an eating disorder which affected my confidence greatly. I feel proud to have got through that period in my life and feel stronger than ever even though I am still dealing with daily anxieties."
Existing Title
Public vote winner from 2019 Miss England final ....
Age
21
Height
5ft 5ins
Occupation
Software Engineering Apprentice
Interesting Fact
I live in the moment and believe nothing is impossible. I'm a small-time model and I have a 2nd Dan Black Belt from Taekwondo. I am a former First Class Air Cadet and also play for a football team as a striker. I love to volunteer, support charities, partake in activities and promote STEM to young people all across the UK as a STEM Ambassador. Since the age of 13 I have been a BulliesOut Ambassador campaigning and raising awareness. Recently I became a London WASUP ambassador, getting involved in canal cleans, litter-picks, tree planting, engaging with the Ealing Council, the local community and the media. I have won several awards including the Jack Petchey and Head of Year award for being the most talented in the year. I also won the Public Vote title in the Miss England 2019 national final!
Age
23
Height
164cm
Occupation
Student
Interesting Fact
I love Korean pop and have been a huge fan of korean music for a long time now. Therefore, after, watching and listening to a lot of korean music and korean series, I have sort of learned korean myself. It isn't in professional level, but, I am confident that when I get the chance to go to korea, I won't get lost and will be able to communicate efficiently. In addition, I can speak english, nepalese and hindi in fluency too.
Age
26
Height
5'6
Occupation
Student and business owner
Interesting Fact
I study a Bachelor of Liberal Arts degree at Harvard University, I am looking to major in international relations. As well as this, I run my own eco swimwear company. L.A. Rush is an eco-lifestyle brand with purpose, bringing sustainable swimwear to women infatuated with the ocean. Our swimwear is crafted from regenerated nylon recovered from our oceans, and 10% of profits are donated to Healthy Seas, who are an ocean conservation charity. I love to be active and some of my interests include scuba diving, skiing and tennis.
Age
26
Height
5'9
Occupation
Immigration officer
Interesting Fact
I was nominated as an inspirational person of the year. I won a Matwara award in 2013 for my contribution to making my local community a better place- litter picking voluntarily, promoting the importance of caring for the planet, donating to food banks, gifting homeless on the streets of Birmingham with Christmas presents and basic necessities, helping year 9 children with special needs improve their reading and writing skills and year 10 children with special needs study for their exams.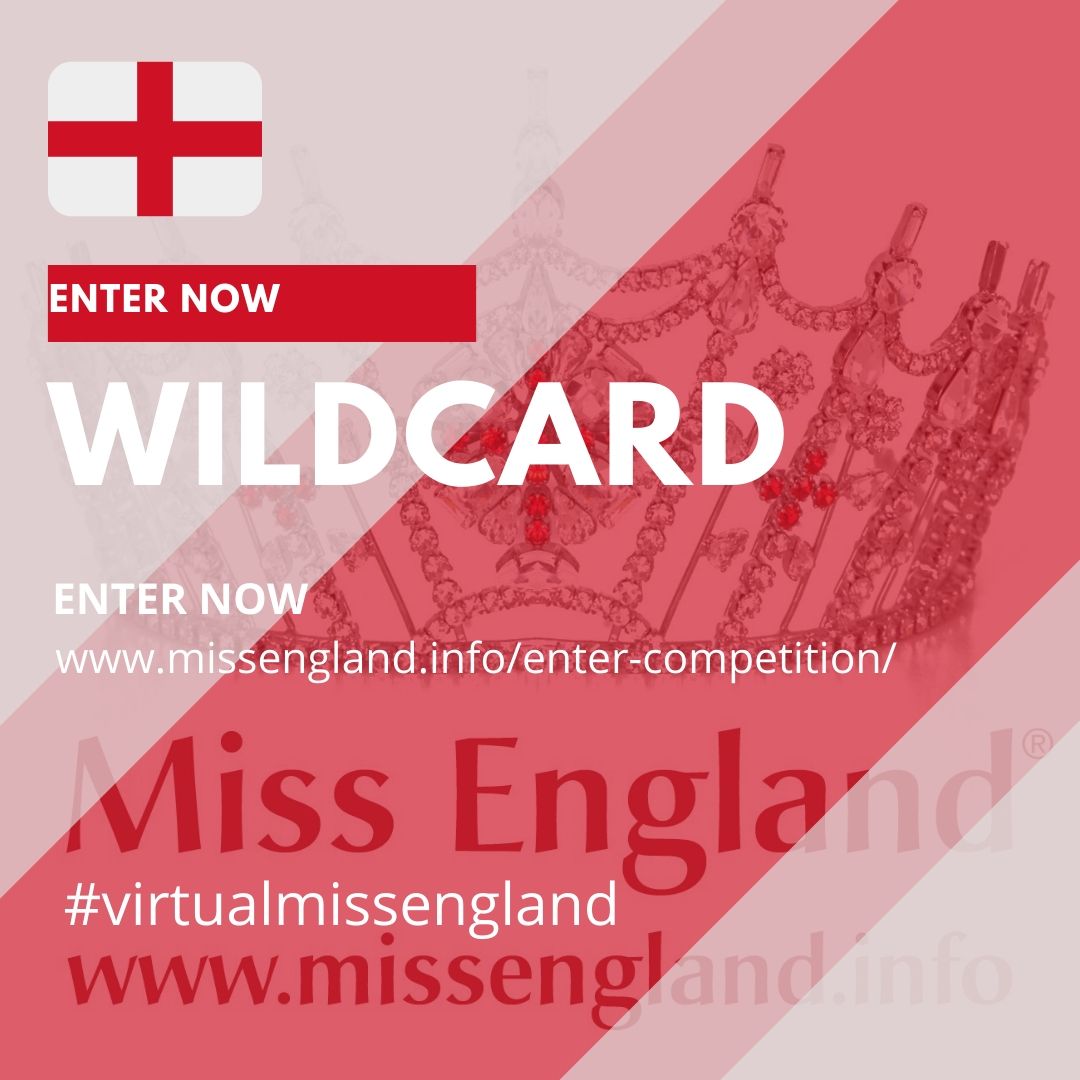 The Wildcard heat is open to everyone living anywhere, providing they can abide by the rules .
Enter on the Miss England website first . If selected  you will be invited to compete in the next stage of the contest providing you have a sponsor for your place .
More details of this will be given if accepted .
Wildcard winners will be invited to participate in the next  Miss England final on 16th & 17th April 2021 .
Two Wildcard heats will be run in the lead up to the national final .
Taking entries from the October 1st 2020 .  A public vote will help choose a winner to go forward to the final of Miss England in both heats .
ENTER NOW BY REGISTERING ON THE WEBSITE OR DROP US AN EMAIL IF YOU HAVE ALREADY ENTERED !
More information about this event coming soon.