WILDCARD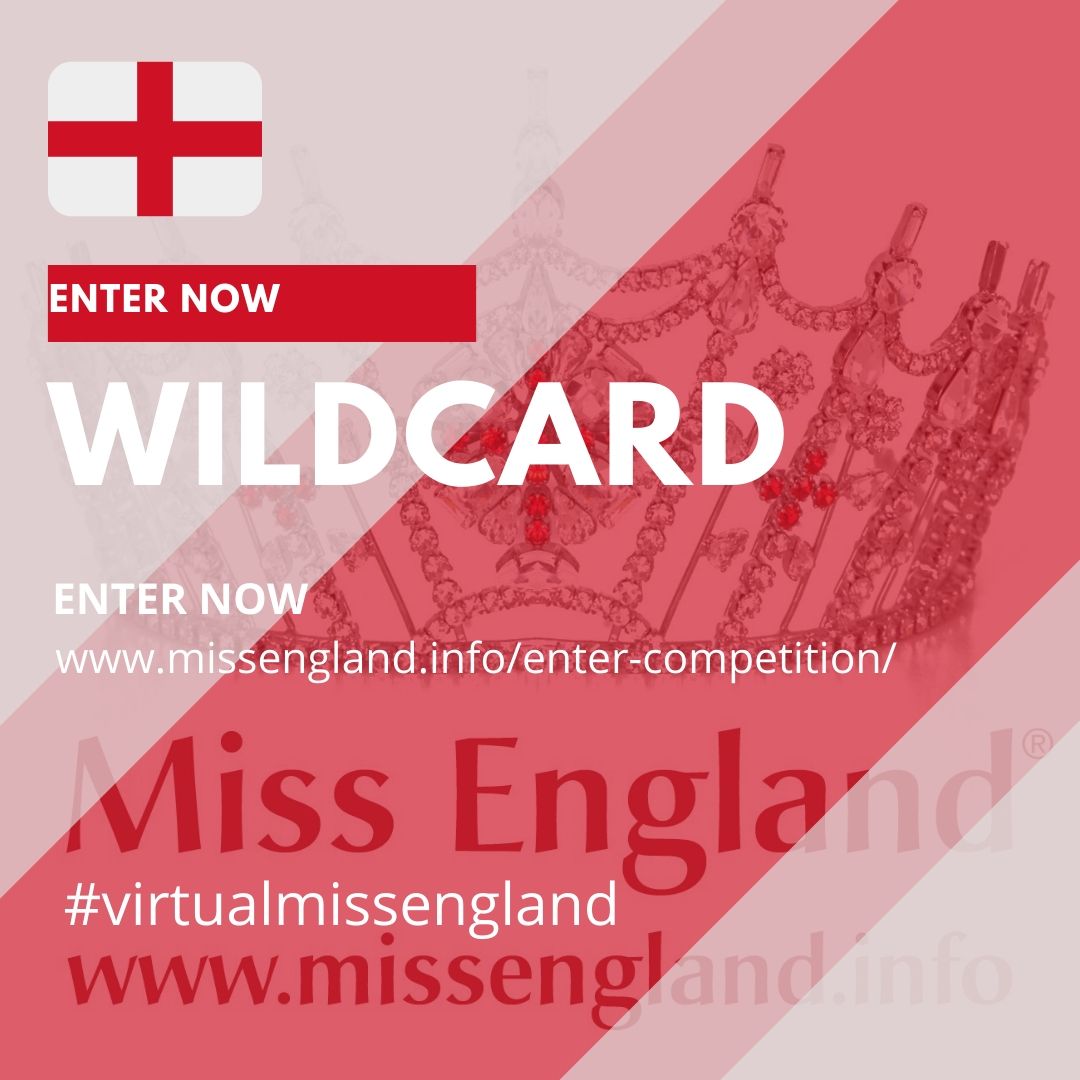 The Wildcard heat is open to everyone living anywhere, providing they can abide by the rules  . Enter on the Miss England website first . If selected  you will be invited to compete in the next stage of the contest providing you have a sponsor for your place .  More details of this will be given if accepted .
A number of wildcard entries are being invited to participate in the Miss England Virtual Semi Final on Friday 31st July 2020 where they will then compete for a County , City or Town title .  Wildcard entries after this date will only be taken from areas that are not already represented in Miss England 2020
More information about this event coming soon.