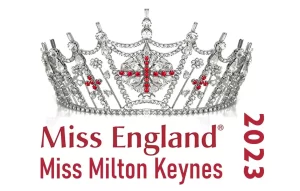 In 2022 one of the last historic acts by her Late Majesty Queen Elizabeth, was to make Milton Keynes a City.  It's time for MK join other major Cities and compete with our very own Miss Milton Keynes in the Official Miss England Competition. Whilst it may take a few more years for Milton Keynes Dons to get into the Premiership League, we can surely give some competition to London, Manchester and Liverpool by entering the #1 competition for aspiring young women.
That's why MK Channel 40 is proud to partner with Miss England to launch the first-ever Miss Milton Keynes 2023!
CHECK OUT THE LINK AND ENTER NOW !
https://www.mkchannel40.co.uk/miss-milton-keynes-competition/