As an ambassador for the charity
One Woman at a Time
, "Rehema Muthamia"  the reigning Miss England was recently invited to join students at
Whalley Range High School
in Manchester to talk about Child protection and Safeguarding against Violence & FGM  . The school strives to educate , empower young women to be the next generation of leaders .
The class taken by "Angie Power ( Marriott) " was held in conjunction with the "One Woman at a Time"  charity to help  students be more aware of  the dangers of FGM to protect girls who are at risk.
Angie said "" It was an absolute delight and joy to have Rehema Miss  England to participate in a training session and round table discussion with students from Whalley Range high school on the 4th March. Her ability to fully engage with young people  with a sensitive hidden crime of the community was outstanding. Rehema motivated and empowered students to become FGM champions in education following the session and I personally look forward to working with her to champion this important cause. A huge thank you to Miss Conolley and Mrs Fahey for your vid support with this very important subject. Whalley Range high school leads national in the UK as an example of what best practice looks like in child protection and Safeguarding "
Rehema's Beauty with a Purpose project in Miss World is called "Phoenix Rising" ,  which highlights Violence against women & FGM. The project  has already been chosen as one of the TOP 6  projects in the 70th Miss World from 98 countries who initially competed .
"Its so important for students to have open discussions like this . Im proud to represent the charity making youngsters more aware of the  possible dangers in life  " said Rehema who will be flying off to Puerto Rico at the weekend as one of the
40 Miss World finalists
to return to the Caribbean island . (click
the link
to follow Rehema's Miss World journey.
Watch part of the discussion here with the students ;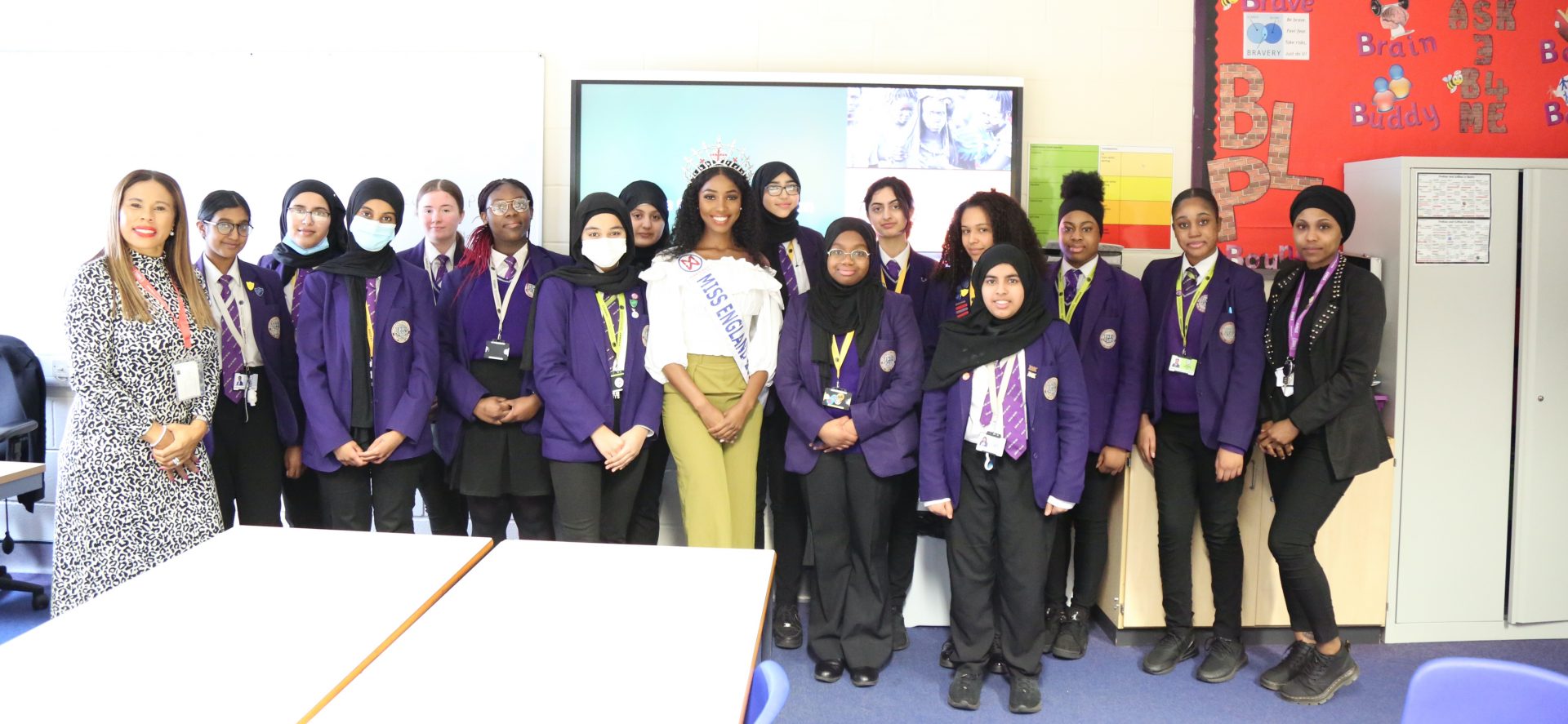 To watch Rehemas initial Beauty with a Purpose presentation please
click here ;