We are holding bespoke Miss England Training courses in Leicestershire on
Saturday 2nd September 2023, if you are interested, you can have either a 1:1
training or group. 1:1 session can be tailored to your needs.
LIMITED PLACES AVAILABLE WITH MISS ENGLAND CHOREOGRAPHER LISA POWELL
The topics below are covered :
Catwalk Training – please bring shoes (with heels) you are planning on wearing when
competing.
Interview Techniques, including voice projection and the do's and don'ts of using a
microphone
Hints and Tips – to ensure you are well prepared
Digital Audition Photo's taken against the Miss England backdrop & pose training
Questions and Answers your likely to be asked in your next contest!
Cost of the course is £100.00
1:1 training or £75.00 for group training
Payable 24 hours before training takes place
Interested ?
Email i[email protected] marking your email TRAINING COURSE for more
details and we will respond within 48 hours
More dates coming soon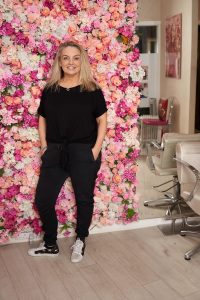 Prior to joining the Miss England Team Lisa trained as a dancer from 4 years old, then went
into acting from the age of 11. Lisa has achieved many qualifications in drama from the
London Academy of Music and Dramatic Arts based in London. Lisa has appeared in stage
productions including musicals, comedies and pantomimes and various TV projects. Lisa
also lived and worked in Australia where she continued her passions for music and drama.
Lisa's work with the Miss England team has included travelling and choreographing
nationally up and down the country and internationally to China, Morocco and Sri Lanka.
Lisa has worked with girls internationally on the catwalk and assisted with the production of
shows along with Angie Beasley. Lisa has also judged, adjudicated, and presented at
various heats throughout her 20 years. Lisa is renowned for her hardwork, commitment
and dedication to the Miss England organisation. Lisa works hard with the girls to give them
confidence to strut their stuff with down the catwalk as well as coaching with public speak,
interview techniques and addressing audiences during the show for many girls this is the
first time they have performed in front of a live audience and this takes a lot of courage and guts.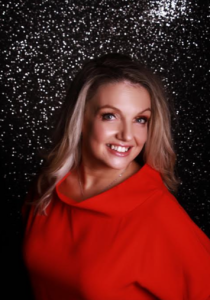 Photo by Flawless photography
A personal message from Lisa
I feel honoured and proud to be working as the Miss England Choreographer for over 20
years. The journey and opportunities have been amazing. This is all thanks to the amazing,
kind and inspiring Angie Beasley – Director of Miss England Limited. I would like to wish all
the girls taking part good luck and remember it's not about winning it's about the journey,
learning, developing and growing as a person. Dream, believe and achieve.