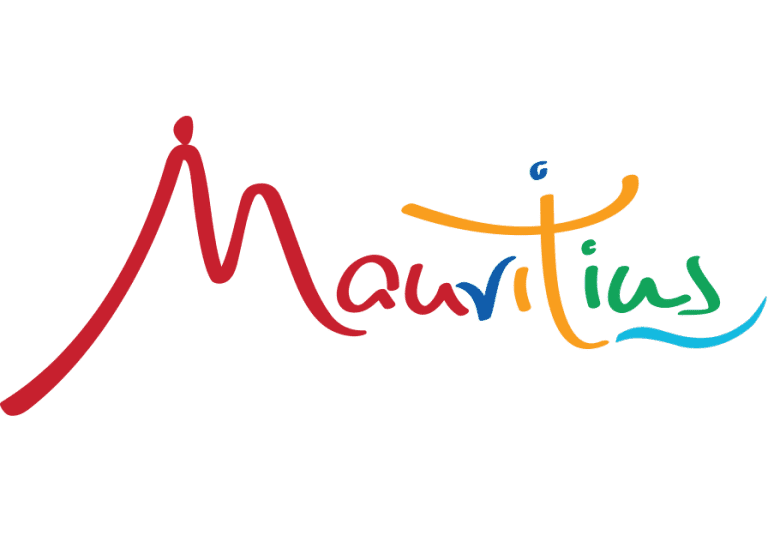 The tropical Island of Mauritius warmly received the Miss England Team with open arms in January 2022 after a chilly start to the new year in the UK ! The beautiful holiday destination is now open to all travellers.  The team of 8 who received amazing hospitality during their stay with Lux Resorts included 2 Miss England national winners, Three top fundraisers over the last 3 years and the reigning Miss England sportswoman ! The organiser of Miss England South West "Kelly Levell" chaperoned the team and Bhasha Mukherjee Miss England 2019  took her younger brother on the trip she won for two!
A spokesperson from Lux Resorts said ;
The Lux Resorts team  was extremely delighted and privileged to have hosted the Miss England crew at LUX* Grand Gaube Resort & Villas. Their arrival created an exuberant atmosphere amongst the team and our guests, which continued until their departure. Our entire Team pampered and provided the crew with a LUX* Shining and memorable service. This collaboration is one path further to foster the relationship between Mauritius and the UK- Europe Market. We hope to be welcoming more fruitful collaborations in the future.
During the one week stay , the team experienced a host of exciting activities including horse riding on the beach , water skiing , a trip to Port Louis , snorkelling and swimming with the dolphins as enjoying the wonderful facilities of Lux Resorts .
Each member of the team was asked by Lux Resorts to give a review of their stay to share their experiences , here's what they had to say …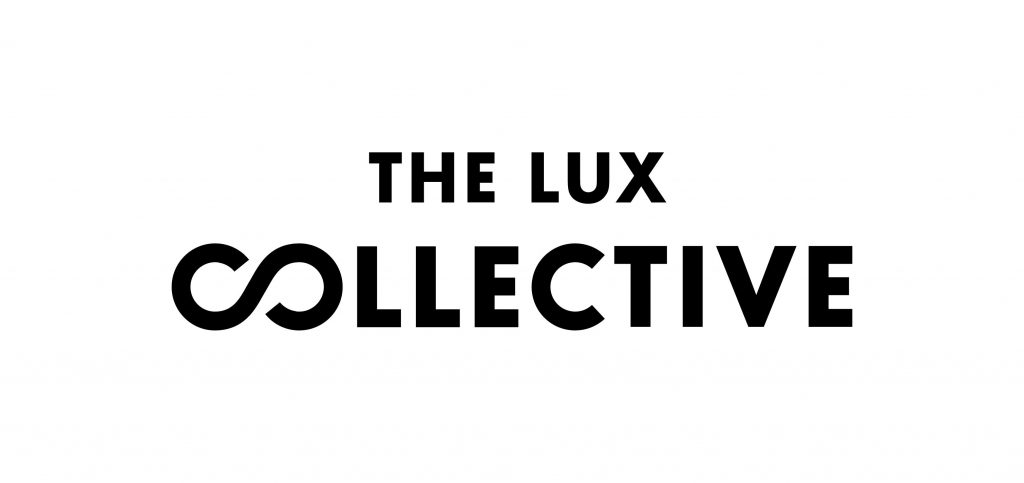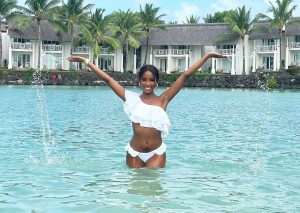 Rehema Muthamia – Miss England
Review
"My time in Mauritius and staying at the Lux Grande Gaube resort and been incredible. From the warm and vibrant welcome ceremony, to the fantastic and attentive staff and jaw-dropping, picturesque views, I have loved every second of my stay.  Everything about the Lux Grand Gaube exudes elegance, sophistication and luxury, and 5* service is met from every member of staff, with their warm aura and endless smiles at every corner. I will definitely be coming back time and time again."
Dr Bhasha Mukherjee- Miss England 2019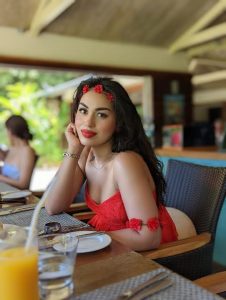 Review ;  This is my first proper holiday since the pandemic began and to have made it to Mauritius in person still feels like a miracle after winning the trip back in 2019 before the pandemic !   The warmth of the sun , sand the wonderful people of the rainbow nation mauritus has really acted as refuelling for my mental and physical health , which had started to really be affected after 3 years of constant battle with covid-19 as a frontliner. The stunning blue sea and skies has really wiped ( temporarily) all my memories of dreary cold British winter weather and the busy hospital wards. I have been working on improving my French everyday and getting so much encouragement from all the locals who have been welcoming us so warmly and graciously.  I couldn't be more grateful for such an exquisite experience ! "
Milly Everett – Miss England Top fundraiser 2018
Review; "My week here in Mauritius has been incredible, full of adventure, beauty and serenity.
My favourite part has been the vibrant and colourful displays of Mother Nature everywhere you look.
Each of the Lux resorts have treated us like royalty and taken care of us with delicious meals, fresh fruit and warm smiles.
If I could change only one thing about my visit to Mauritius it would be to stay much longer!"

Arya Mukherjee – brother of Miss England 2019
Review; " From our amazing welcome accompanied by traditional Mauritian singers and dancers at Lux Grande Gaube to our amazing oriental dinners at Belle Mare and Grande Baie, every experience at these resorts were exemplary. The views were gorgeous and breath-taking, the staff were friendly and always at our service. During my stay at Grande Baie, I got my phone quite wet and the staff provided a bowl of uncooked rice to me in my room within 10 minutes of me asking for it – really solidifying their exemplary level of service. If I do find myself in Mauritius again in the future, I will be sure to return to the Lux group" .
Pratishta Raut Miss England 2019 Top Fundraiser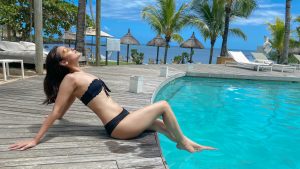 Review; "I thoroughly enjoyed my stay in all of the resorts. The staffs were always motivated to help us and went above and beyond to be at our service. The food was excellent  serving an amazing selection of cuisine to fit everyone's taste & interest. The resorts ambience was lovely & very serene as each resort had its own aura and forté.  When I went swimming on the last day of the trip in the sea ( my own choice ) I was unfortunately was stung by a jelly fish on the bottom  !  The Lux Resort staff were amazing , they really looked me and where at hand to help when ever I needed anything . They even brought dinner  to the clinic I stayed at whilst I was being treated for the sting!  I wouldn't stay anywhere else when I come back to Mauritius , the staff went above and beyond my expectations and made me feel like I was at home whilst recovering !  "
Erin Smith Miss Sportswoman 2021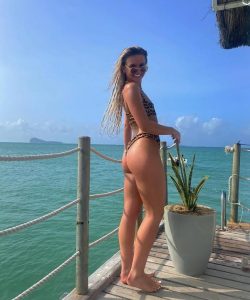 Review;"My time at
@luxresorts
has been surreal. I had never been to Mauritius however I will definitely be back. The Lux hotels are gorgeous and calm; perfect for a rewind. All staff are so friendly and have treated myself and my friends like royalty! Nothing is ever too much.
Alina Green Miss England  2021 Top Fundraiser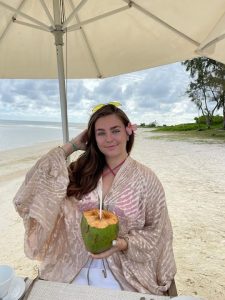 Review; "I have absolutely loved my stay so far in Mauritius with 
@luxresorts
 . All of their hotels have been absolutely stunning with the beaches only a few steps away! The staff are so kind and are always wanting to help. It is by far one of the nicest places I have ever stayed and will definitely be coming back again! "
Kelly Levell WeDoEthical Fashion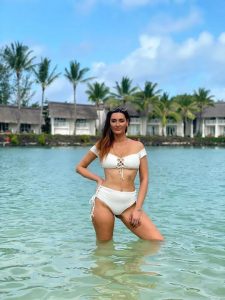 Review; "After arriving from a long yet comfortable flight with @airmauritius we were warmly welcomed to the @luxgrandgaube in true Mauritian style by the fantastic entertainment team dancers. The ladies wore white float skirts and the men played traditional island instruments whilst singing to us and serving champagne on the beach. My room was incredible! I had a stunning scenic view across the ocean and enjoyed the layout being on a few different levels. I felt that my every need was catered for as there was a great selection of refreshments and away from home essentials and even a his and hers luxurious gown and slippers.  The staff made me feel very relaxed and at ease, they are an extremely polite, friendly and professional team. I have to say that there was such a variety of activities to choose from including; water skiing, spa treatments and  meditation activities at the tree of wishes.  As a plant based and gluten free diner, my dietary requirements were ever so well catered for. I had a delicious selection of meals served to me and the quality and freshness of the ingredients were truly  outstanding! I would highly recommend staying at the resort and intend to visit again very soon!"
Group Photo's