Before jetting off to India to represent England at the next Miss World on December 16th , Jessica Gagen (27), an Aerospace Engineering graduate has been invited by the Comms Team ISS National Lab to speak at ASCEND in Las Vegas …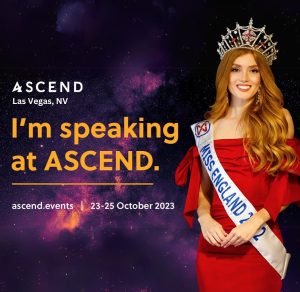 The trip is a dream come true for Jessica who graduated in Aerospace engineering in the summer!
Posting on her Instagram , Jess said she  will be speaking at the Caesars Forum  at 11am PST to engage the public through the International Space Station & share her ideas of how to educate the next generation about the exciting goings on in space!
SEE INSTA POST HERE
https://instagram.com/jessicaashley_?igshid=MmU2YjMzNjRlOQ==
Jess will be flying to Las Vegas to attend the ASCEND Space Conference (23rd-25th Oct), where she'll be a speaker on day 3 discussing the topic: "Engaging the Public through the International Space Station". After this she's set to fly to Orlando, Florida, where she'll be working alongside Boeing's social media team on the space coast to create content aimed to market how STEM (Science, Technology, Engineering and Maths) subjects are involved in the aerospace industry. While she's there she's set to tour Boeing's facilities and the Kennedy Space Centre, engage in a panel discussion with Red wire Space and watch a SpaceX Falcon 9 rocket launch!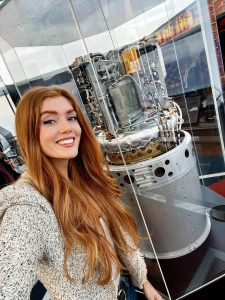 "This trip is everything an aerospace engineer could have ever dreamed of, I feel incredibly blessed!" said Jessica
"Having been one of only a handful of girls studying aerospace engineering at my university, I made it my mission to promote how exciting the sector is and diminish stereotypes surrounding what engineers do – and look like, which subsequently saw me scouted for Miss England – the rest is history!"
"Every contestant at Miss World has a Beauty with a Purpose project which she aims to use her platform to promote. Mine is called The STEM project – I'm passionate about educating the next generation about the different types of engineering, the different industries STEM subjects can lead to and the skills engineering can equip candidates with"
"In the future I'd love to be able to inspire a new generation of scientists and engineers through presenting educational TV documentaries. Aside from this I'm super interested starting a career concerning all things new technology – and would jump at the chance to go to space if offered the opportunity!"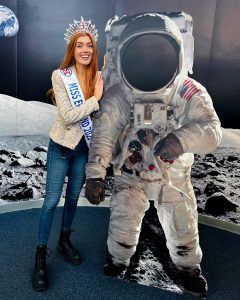 Jess graduated with a Bachelor's Degree in Aerospace Engineering from the University of Liverpool this summer, and aims to return to education to complete her Master's Degree  after fulfilling her duties as Miss England. She regularly visits schools across the UK conducting free STEM School Talks, aimed to inspire more children to take interest in the subjects and is an experienced public speaker, recently having delivered speeches in both the UK House of Lords and The Royal Aeronautical Society.
More about the rocket launch:
A SpaceX Falcon 9 rocket will launch a Dragon 2 spacecraft on a cargo resupply mission to the International Space Station. The Falcon 9's first stage booster will land on a drone ship in the Atlantic Ocean. The flight is the 29th mission by SpaceX conducted under a Commercial Resupply Services contract with NASA. Delayed from Nov. 1
See the story in the media
Lancashire Live – Miss England from Skelmersdale 
END
———————————————————–