Miss England Dr Bhasha Mukherjee goes under good-health spotlight – as she trials The Prolongeivity blood sugar sensor for her Type 2 Diabetes prevention campaign …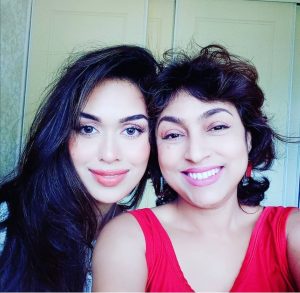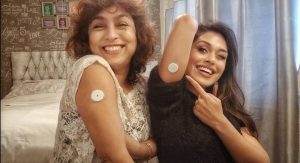 The reigning Miss England Dr Bhasha Mukherjee & her mother Meeta have agreed to trial ProLongevity & become an ambassador to promote preventative health.
" Prevention is better than cure & I think more people should consider taking a more proactive approach to their health" said Bhasha. The junior doctor who works at the Primrose Hospital in Boston campaigned in schools & colleges to encourage children to eat less sugar for her Miss World Beauty With a Purpose project, last autumn .
"I'm pleased my mum is doing the ProLongevity trial with me, it's so important for her as she is pre-diabetic, and also has high blood pressure.
WATCH BHASHA'S JOURNEY HERE & JOIN THE FACEBOOK GROUP FOR FREE ADVICE
With my stresses and strains of working erratic night shifts at the hospital I've not been sleeping too well either, & sleep is so important for good health. Until I embarked on the ProLongevity programme,  I had no idea that SLEEP or the lack there of, affects your body's ability to process sugar!  I thought I could benefit from the ProLongevity course myself so I'll be personally trialing the continuos blood glucose monitor (CGM) which was previously only used by those with type 1 diabetes.  I will be doing a weekly video diary to see how I get on and sharing on social media …  "
The ProLongevity service involves attaching a continuous glucose monitor, or CGM, to your arm. The results are seen via an app, which makes correlations between your diet and blood sugar levels.
Graham Phillips, founder of ProLongevity is a registered pharmacist who has been in practice for over 35 years said  "We are delighted to have Dr Bhasha as our first Ambassador. We will be able to analyse Bhasha & her mother's results.  After two weeks' monitoring we will be able to establish which foods are healthy for her and which are not".
Check out the website on
Join the facebook group for free advice
For more details about ProLongevity and how you can benefit visit ;
www.prolongevity.co.uk and please join our Facebook group
{ https://www.facebook.com/groups/278916313071738/ ) for lots of free advice and interaction
Watch the video