Charlotte Holmes won the Miss England title in 2012 at the Athena Leicester . This was the 3rd time Charlotte had reached the national finals first entering in 2009 winning the Top fundraising title  .
In 2010 Charlotte placed 4th in the Britains Next Top Model TV show but came back to enter the Miss England contest, to win … 
We caught up with Charlotte to see what shes up to now as she reflects about her time as  Miss England …..
"I won Miss England in 2012 and it was my third year competing in the finals.  I was representing Devon the year that I won, previous to that I represented Cornwall !  My mum, dad, sister, and four close family friends where there to see me win the title !  At the time I was studying sports and exercise nutrition alongside becoming a level 3 personal trainer and fitness instructor . 

During my year as Miss England ,  I travelled to Mautirius, Thailand, Gibraltar, United Arab Emirates, Greece, Bulgaria, Scotland, Turkey, China, Mongolia and Egypt. 

Charlottes Grandma is also from Mauritius

My Miss World final was in Inner Mongolia!   I placed 7th. 
I still keep in touch with my room mate – Miss Iceland. Also with my Wales, Scotland, Ireland and Malaysia. Not to mention heaps of the other Miss England contestants and winners!
My most memorable Miss England appearance was running the London Marathon – in my crown and sash!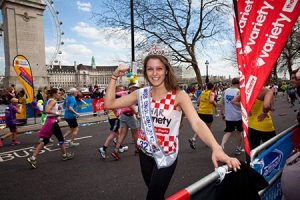 And now ; 10. I am a 560+ hr Yoga Teacher and Level 3 and pre/post natal fitness instructor and mobility coach, teaching online and across studios in London.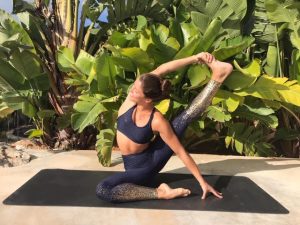 I teach on an app called @FiiT. I live in east London and get back to the south west as often as I can. I have a love for travel and have been to 50 countries – aiming for 100!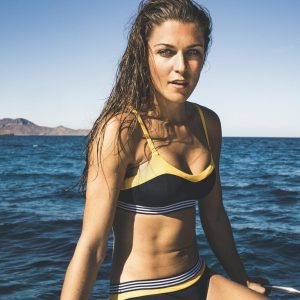 I also have a 12 years strong sports modelling career and run my social influencing platform.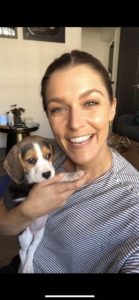 I have recently become a very proud dog mum to my 3 month old beagle Peggy!
Life is wonderful. 🙂
Follow Charlotte on Instagram here ;