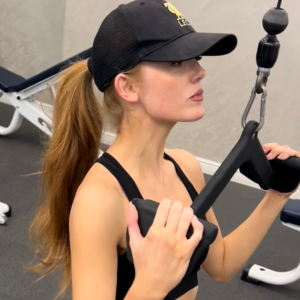 Merseyside's own, Jessica Gagen, the current Miss England, is working with Liverpool personal trainers Absolute Body Solutions in preparation to get fighting fit to storm the 71st Miss
World competition being held  later this year .
Jess is training on ABS' 6-week transformation programme in order to bag the
much-coveted Sportswoman title at this year's global competition.
Jess is a student studying Aerospace engineering and is known across Liverpool as Fancy Dress Jess and for her work promoting STEM studies and careers to audiences both nationally and internationally.
The reigning Miss England,  is swapping the runway for the gym floor as she eyes up the Sportswoman title at the Miss World championship later this year.
Jess has been working with local personal trainers, Absolute Body Solutions, at their gym on Castle Street in the city centre. Jess, who currently runs around 15km a week, is looking to get even fitter to ensure she is well placed to smash the Miss World competition this year and bring it home for Merseyside.
You may recognise Jess who ran an impressive 149 runs around the Liverpool area to
raise money for charity between Spring 2021 to December 2022. Jess, who studied
aerospace engineering at Liverpool university, is also regularly promoting STEM studies
and careers to audiences across the UK as well as aviation careers for women.
Last year Jess was crowned Miss Lancashire, but later swapped that title for Miss
England after storming the competition in Birmingham. She became the first redhead to
ever win the beauty pageant.
At ABS, Jess is undertaking the gyms famous 6-week transformation programme with
the aim of building muscle and getting fitter and stronger as she takes on the world.
Speaking about the training Jess said, "My training with ABS has been incredible so far!
The team are fantastic, reachable at any hour of the day if I've ever got queries about
training or diet and the whole plan has been tailored to my busy lifestyle which works
perfect around all of my travelling!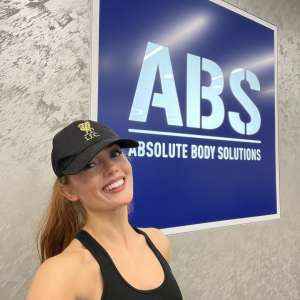 "My trainer Rhodri is fantastic, it's obvious he's incredibly passionate and knowledgeable
about his field, and he's always pushing me to new limits, which is exactly the driving
force I need behind me to reach my fitness goals"  Jess says that despite being a cardio girl, she now wants to become "become stronger and fitter with weight training" in order to get Miss World ready and to fly the flag for England on the global stage.
Connor O'Brien, owner and founder of ABS, said "It is a pleasure to be working with Jess
on our 6 week programme as she prepares to compete in Miss World later this year.
We're really proud she has trusted us to get her ready for the hotly contested
Sportswoman round and we will do all that we can to get her in fighting shape. We look forward to seeing all that she achieves over the next 6 weeks with us in
Liverpool"
ENDS
For more information on the company, you can visit their website at:
www.absolutebodysolutions.com