PHOTOGRAPHY BY SEAN SMILES PHOTOGRAPHY
Hair – Head Kandy in Gloucester
 Makeup – Badet Maria Giorgiana ( available in Head Kandy)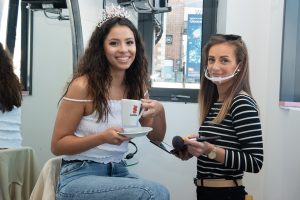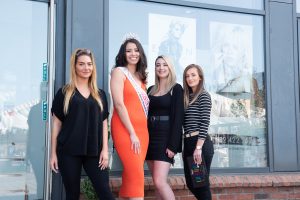 Cherelle Ford (25), a local chartered accountant is the new Miss Gloucester after taking part in the recent virtual Miss England semi final. 35 contestants from across the country competed for the chance to represent their home towns and cities in the contest & connected on the day of the contest via zoom !  Cherelle was one of 15 contestants chosen for the final .
Due to the pandemic, the Miss England semi final contest was held virtually.  Contestants were invited to submit up to 3 videos including an introduction, a catwalk and a talent video.
Judges where impressed with Cherrelle's talent submission of singing Adele's "Someone like you" song and her fundraising efforts for the Miss World charity Beauty with a Purpose after she raised over £312.  ( see video below)
The Chosen Hill Churchdown schoolgirl started singing lessons at the age of 12 and now holds a grade 8 in music theatre which should stand her in good stead for the Talent round in the final of Miss England .
The current Miss England NHS Doctor Bhasha Mukherjee crowned Cherelle Miss Gloucester at a recent fashion shoot for TO THE NINES Boutique who are the official eveningwear partner for Miss England .  So far the Miss England contest has raised over £30,000 for charity this year by continuing to run the contest virtually .
Cherelle said "I am beyond grateful to have been crowned Miss Gloucester and cannot wait for the opportunities that will come with it, whether it be fundraising for local charities or further career talks in local schools. Hopefully I can be a role model for the young girls in Gloucester on their path to being the best versions of themselves."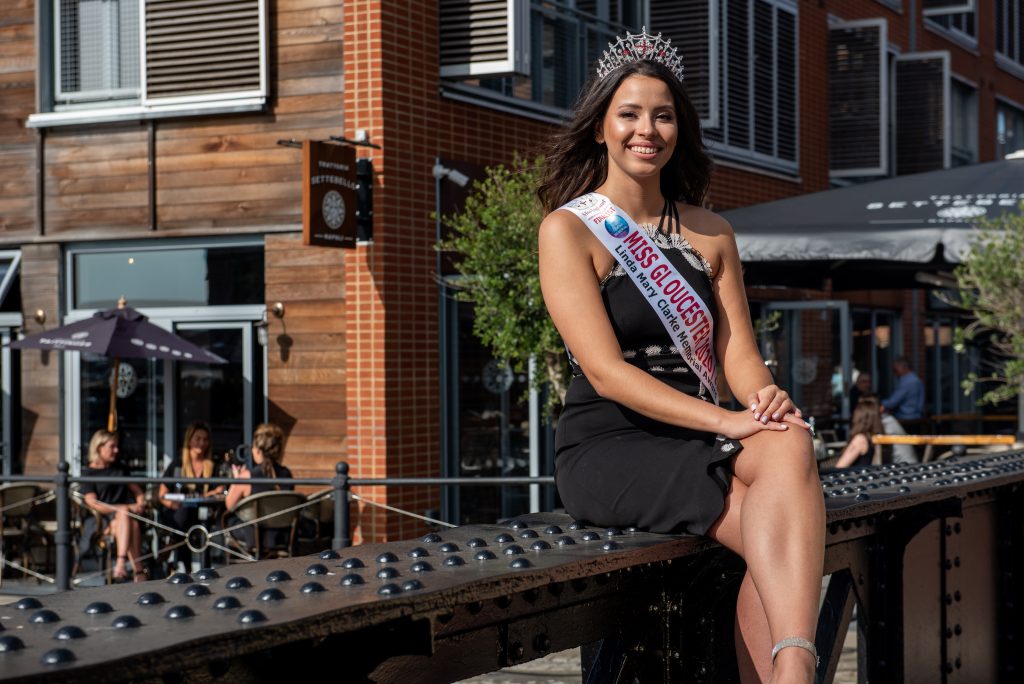 Cherelle worked at Hazlewoods LLP for 7 years, starting as an apprentice after her A Levels at Chosen Hill. She did a two year apprenticeship before doing a further three years of exams to become a chartered accountant.
"My first job was in a shop called Chez Rose in Gloucester, a shabby chic furniture and décor store which is included in the pictures. It is still running now and the owner is the same!"
Cherelle is sponsored by the Linda Mary Clark Memorial award in  Miss England. The next Miss England final will be held on the 16th& 17thApril 2021 where a winner will be selected for the 70thMiss World final
WATCH HERE CHERELLE BEING CROWNED MISS GLOUCESTER IN A SOCIALLY DISTANCED PHOTOSHOOT AND CROWNING WITH MISS ENGLAND NHS DOCTOR BHASHA MUKHERJEE !  HAIR AND MAKE UP IN THE VIDEO BY JOGGY KANG 
For further details visitwww.missengland.info
For further details and photos and video clips from the show please contact