A Boston based Marketing agency has been selected to be an official marketing provider for the prestigious Miss England competition. 
The
Elite Media Co
, who already have involvement with Miss Lincolnshire were chosen to support the famous national beauty pageant earlier in the year and have since worked tirelessly with the team to enhance and adapt the competition and build a successful PR strategy.
The popular marketing agency teamed up with the Miss England office in the summer to work on the Bare Faced Model Round and the grand finals.
The finals, held at the Heart of England Conference and Events Centre in August, saw the appointment of Rehema Muthamia as Miss England 2021, of which transport to and from the centre for all finalists was sponsored by the agency.
Further involvement has included photo shoots, PR management and design and development of a dedicated website following Rehema's progress and journey as Miss England, accompanied by her entry into the 70th Miss World, being held in Puerto Rico in December.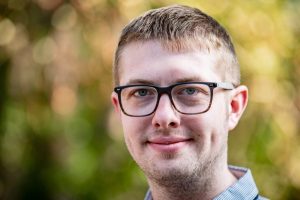 Company Director of The Elite Media Co, Nathan Bryant said: "To become an official media and marketing partner of Miss England has been a huge honour and an opportunity that we simply couldn't refuse.   To have involvement with such a well known and prestigious brand, alongside working closely to aid the marketing appeal of the new Miss England, Rehema Muthamia is a delightful albeit challenging experience."
Nathan Bryant – Elite Media Co
MISS ENGLAND …..
Director of Miss England Limited, Angie Beasley said: "The involvement of The Elite Media Co. has been welcomed and we are thrilled that the team have become partners of the brand, which with further aid us to develop and expand our base and presence within the beauty pageant world."
Rehema Muthamia, Miss England 2021 said: "I'm really grateful for the support which The Elite Media Co. have offered. I'm really delighted with the aesthetical look, design and appeal of my website, and their creative touch which they have launched."