When you travel the world you'll find plenty of glamorous places: the supercars and yachts of Monaco, the wintersports of Gstaad in Switzerland, the summer-long parties of Miami and Ibiza, or the sophistication of the Côte d'Azur in France.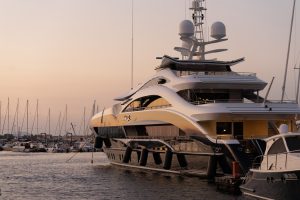 Yet, you don't need to travel overseas to find chic spots. There are plenty in England.
So why not plan a staycation with a bit of glam, and enjoy yourself without having to cram your make up in a clear plastic bag to get through security.
The Races
With racecourses dotted around England, horse racing continues to be a glamorous sport in most spots, while others have relaxed their rules so it's a more casual affair.
Part of the race day experience is preparing your outfit in the days leading up to the event, getting your hair and nails done, getting ready with friends, and heading to the venue together.
Most racecourses in England have dress codes that preserve the sport's tradition. They usually vary from venue to venue, event to event, and even enclosure to enclosure. For example, the Dee Stand at Chester Racecourse does not allow shorts, tracksuits, t-shirts, or fancy dress, but everything else is permitted.
Meanwhile, the Royal Enclosure at Royal Ascot ladies must wear a dress with straps one inch or wider and be of "modest" length, with a hat or headpiece to match. Men are required to wear a full black, grey, or navy suit, waistcoat, tie, top hat, and shoes.
There's no other sport in the country where such levels of glamour have been retained, with most others seeing casual attire worn instead.
Having a flutter is also part of the experience with most people placing bets on the races, far more than in any other sport.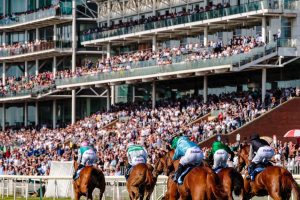 Casinos
Casinos are another place in England where you have an opportunity to dress up. While things vary from venue to venue, most venues operate some sort of dress code. And even if casual attire is permitted inside, you'll likely not be the only in there dressed smartly.
You can dress up like you're in a Bond film and sit down at a table to enjoy a game of poker, roulette, blackjack or baccarat. If you've never played these games before then you can usually ask the helpful casino employees to give you a few pointers.
Alternatively, you can practice in an online casino first. There are many out there that offer free spins and welcome bonuses to new customers, including Betway which offers a deposit match bonus.
Most casinos also offer a range of other entertainment. For example, the Hippodrome Casino in London, which is in the heart of the West End has live shows, restaurants, and bars.
The Rendezvous Casino in Southend, which is owned by the same company that owns Caesars Palace in Las Vegas, serves up dishes made from locally sourced ingredients in its Elements Restaurant and hosts live events like boxing matches and live music.
Sandbanks
Sandbanks in Poole is arguably one of the most exclusive parts of England. It has the fourth highest land value in the world and has been described by some parts of the national press as "Britain's Palm Beach".
It's the home to many wealthy sports stars and celebrities, including former football manager, Harry Redknapp, and his retired footballer son, Jamie. Celia Sawyer, a businesswoman and interior designer who has appeared on TV shows Your Home in Their Hands and Four Rooms, also calls this place home.
Sandbanks is mostly a residential area, although it is popular with tourists and locals that visit on day trips to enjoy the golden sands of Sandbanks beach. There are three hotels in Sandbanks, although most tourists stay elsewhere in Poole and travel to the area for the day.
Piers Morgan hosted a documentary called Piers Morgan on Sandbanks in which he outlined the incredible wealth found in Sandbanks, describing it as "Britain's Monte Carlo".
Just walking around the area is a trip into a completely different world, as you'll see endless multi-million-pound homes, nearly all of which come with a stunning sea view. Even a 2-bed apartment in nearby Canford Cliffs will set you back more than £400,000, and that's not even in Sandbanks.
If you want to enjoy the glamorous lifestyle of Sandbanks, then why not charter a yacht and set sail from one of the harbours? You'll get plenty of onboard facilities including dining and living space and multiple cabins with en-suite bathrooms.
Head to the West End
London's West End has some of the best theatres and shows in the world including The Old Vic, Her Majesty's Theatre, and Shakespeare's Globe. Like horse racing, heading to the theatre has retained much of its tradition with people dressing up in their fineries to enjoy the arts.
The West End gives you more opportunities than anywhere else in the country, with world-class performances every night of the week. While the list of plays changes regularly, some of the best currently being performed in the West End include Wicked, Les Miserables, and Hamilton.
Leicester Square is also where you'll find many premieres of blockbuster films, with the red carpets welcoming A-list Hollywood actors. This creates a great opportunity to mingle with some of the most glamorous people on the planet. Star Wars, The Irishman, and The Witcher had all premiered in London in 2019. Even the third series of The Crown was shown for the first time in London at the Curzon in Mayfair with Matt Smith, Olivia Colman, and Helena Bonham Carter attending.
Even if you don't get to see any celebrities, combining your trip to the theatre with a meal in a fancy restaurant is a great glamorous combination. You'll be spoilt for choice in London too. You'll find plenty of Michelin starred restaurants like The Ritz, A Wong, Alyn Williams at the Westbury, Amaya, and Aquavit London all close by serving up a range of different world-class dishes.
With so much glamour in the country, there is really no need to travel further afield unless you want more certainty about the weather!