The first round between Finalists in the Miss & Mr England contest was held at the Heart of England Conference Centre Coventry on Sunday 6th June in an incredible location around the lake.
Due to social distancing, the contestants had to be split in to two groups and arrived at different times.
The Sports round was conducted by former Royal Marine Commander Lee Stuart, who now runs Project Rapid Fit & Go Commando Boot camps in Coventry.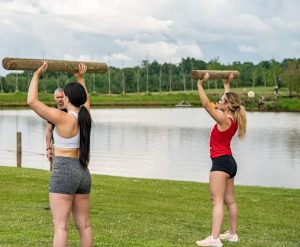 Lee put the contestants through an enduring fitness test which included a series of exercises, running up a steep hill, running around the lake and lifting heavy logs in the finisher!

Click the RapidFit logo to find out how you can get involved !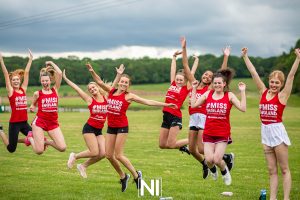 The top 4 in the Miss England Sportsround , pictured at the top of the page is
L-R Alina Green Miss Dorset , Megan Blamey Miss Cornwall , Imani Botham Miss Yorkshire and winner
Erin Smith Miss Worcester. The winner of the Mr England Sportsman award was Jake Mathot Mr Liverpool !
Erin Smith Miss Worcester won the Sportswoman award
Jake Mathot Mr Liverpool wins the Mr England Sportsman award with Lee Stuart