Celebrating Diwali on the Square was such a pleasure !
Thank you to the Consulate General of India Dr Shashank Vikram and all the organisers for inviting me to attend and be a part of Birmingham's Diwali on the Square celebrations
There was so much love and happiness in the air and it was a true celebration of the festival of light – Diwali.
Diwali is a celebration of the victory of good over evil and it was such an honour to be on stage and see everyone's beautiful smiles looking back at me!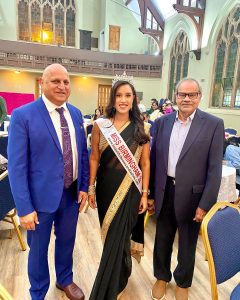 Birmingham is such a beautiful and multi-cultural city.  I was so proud to  represent the city at the recent The Miss England Final at The Holiday Inn Birmingham Airport.
At the Diwali event there were some fantastic performances of traditional Indian dances by the community.   I am proud of our beautiful culture and the special traditions we share.
I love how far we have come as a community and how well we are flourishing.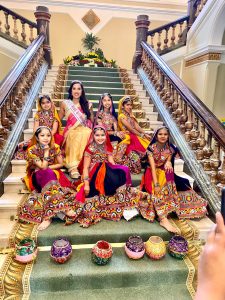 I met this beautiful dance group of little girls and the joy on their little faces just reminds us of the importance of continuing with our practice of our traditions and culture so they aren't forgotten.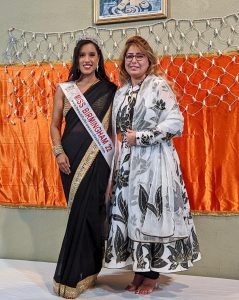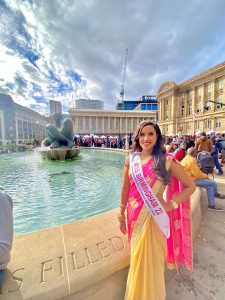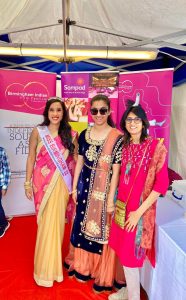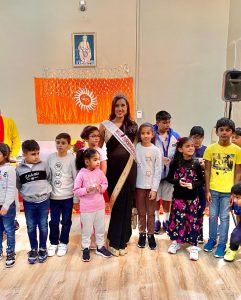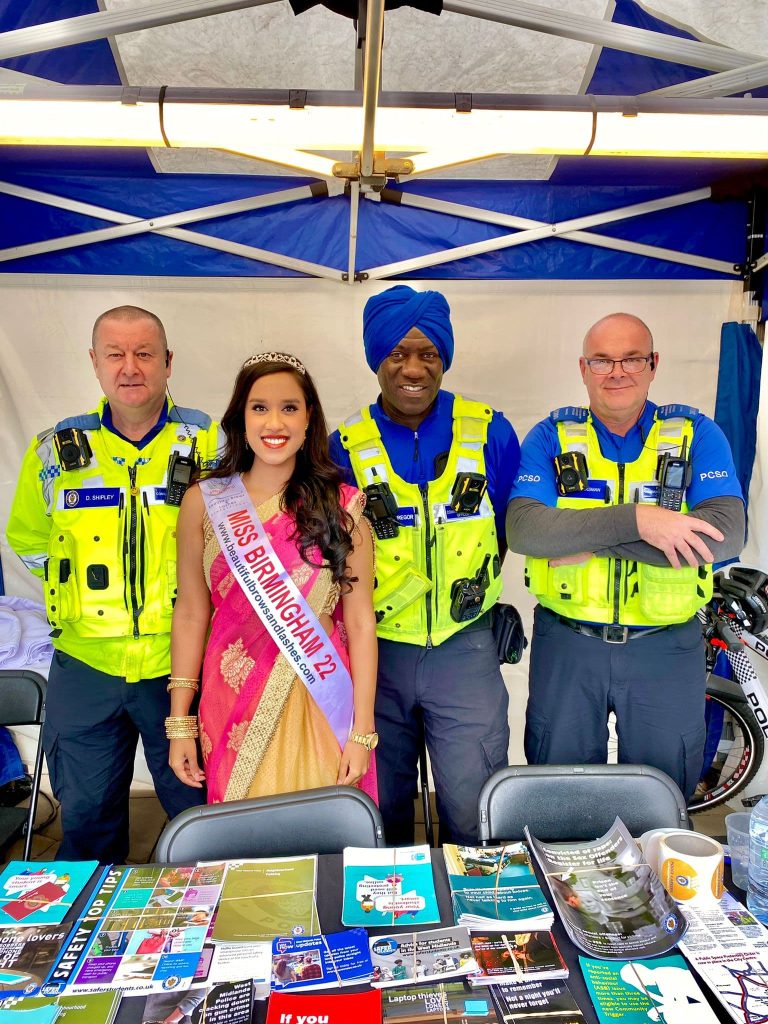 I also met the West Midlands Police service at their stall and it was lovely to see everyone taking part in the exciting stalls such as the turban tying stall! I had such a fantastic time and it was so lovely to meet all of you.

Lots of love from your Miss Birmingham 2022-2
For more Miss Birmingham / Miss England finalists appearances please contact us by email
[email protected]