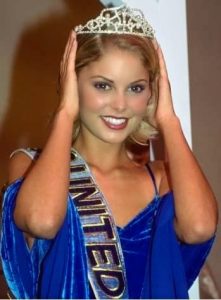 Nicola Willoughby was the last woman to represent the United Kingdom in Miss World 1999 .
Nicola was just 18 years old when she was chosen as the United Kingdoms entry to Miss World 1999 .  The Miss Take a Break magazine contest was the qualifying heat that Nicola won had attracted thousands of entries that year. After the 1999 contest Miss UK wasnt held as a separate event again , the UK was split up in to 4 different countries and ran by different organisers .
Nicola was considered a favourite to win the Miss World title, until it emerged that she had posed for topless photos, several of which were published in a London tabloid just before the contest . Julia Morley from Miss World insisted Nicola still took part in the contest saying Nicola was a lovely person and should be allowed to compete .
The Director of Miss England Angie Beasley , who also co-organised the Miss Take a Break Contest that Nicola won has recently caught up with Nicola,  since shes helping Phil Green with the Lincolnshire & Yorkshire heats of Miss England ..
" I now have 4 children , age 18yrs,  13yrs,  9yrs  &  7yrs " said Nicola
"The 13yr old has just been accepted to spend the rest of his school years at a university as he is so academic  so Im  very proud.  My 9 year old think she is the Queen of Tik Tok and my 7 year old loves his football.   I now live in Lincoln and fortunate enough to live up by the beautiful Bailgate area which is a stone throw away from the cathedral and castle and the historic area of Lincoln.
I currently work at the NHS Lincoln County Hospital. I am a front line Trainee Practitioner and work alongside A & E & urgent Care service . I also do out of hours GP Visits in the community Countywide .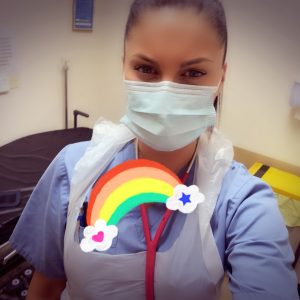 I have a biscion friese dog called Tinkerbell (tink for short)  I've finally realised I actually like gardening since lockdown!   My Fav food is Thai and miss the Thai restaurants here so have had to aquire to cooking them myself.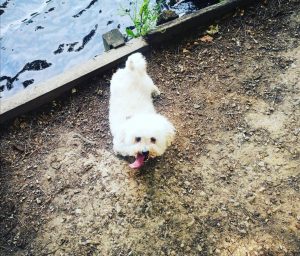 Tinkerbell   (above)
Being in  Miss World and the Miss UK contest  has made me some amazing friends. I still go over to Malta now and visit them for short getaway holidays I went last year and stayed in valetta and St Julians it was amazing!.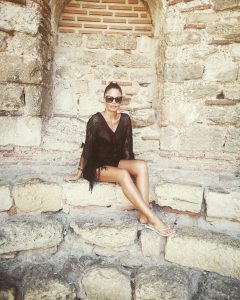 Sadly I lost my younger brother (pictured below with Nicola)  at the start of the year at just the age of 34, through a tragic accident at work . We were very close.  Loosing him has made me do a 360 degree turn and totally change me for the better. I am thankful everyday that I am able to come home to my family and appreciate things so much more.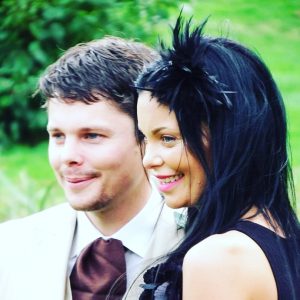 I now enjoy my surroundings and everything I took for granted. Life is to enjoy and grasp and take opportunities being humble and caring along the way. "
FOLLOW NIKKI ON INSTAGRAM  @nikkiqueen14uk
ENDS