Lincolnshire
Contestants
Age
23
Height
5'9
Occupation
I work in a specialist college for teenagers and young adults aged 15-21 with special needs and mental health problems. I specialise in working with the students on a 1-1 basis, helping them with everyday life tasks and to achieve their goals ready for the future.
Interesting Fact
I have lived abroad as an AuPair twice in Spain and Italy. During my time living in these places i gained so much independence, experience and skills. I taught English to children and shared cultural experiences with the families that I was living with. I picked up a lot of both languages which I am still studying now and learning everyday to eventually be fluent in Spanish and Italian!
Age
17
Height
5ft 7
Occupation
Golfer
Interesting Fact
Kazzia is a keen golfer and plays of a 2.9 handicap. As well as Lincolnshire junior girl champion and ladies club champion, in August Kazzia will be going to America on a golf scholarship at Christian Brothers University, Memphis to further her golf as well as her academic studies
Age
22
Height
5ft 9
Occupation
I have a BA (honours) degree in Education
Interesting Fact
I currently specialise in early years, working in a nursery. Alongside this I collaborate with a variety of brands on Instagram (clothing, jewellery etc). I have also had some experience working in the modelling industry, working on shoots.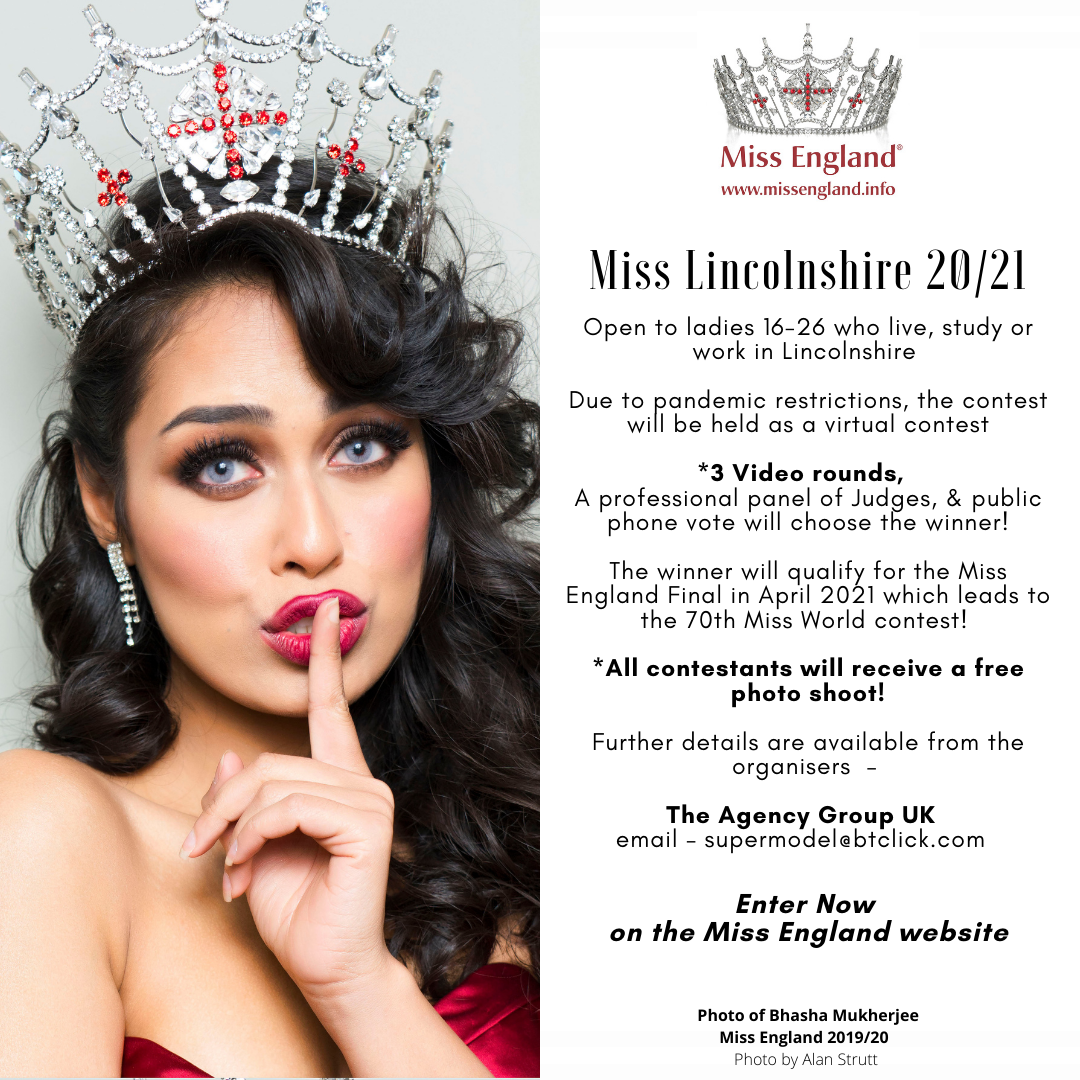 Miss Lincolnshire 2020/21 is now a virtual event ! 
Thanks to the Elite Media company for their support see this link for the contest on LOOK NORTH
7 months ago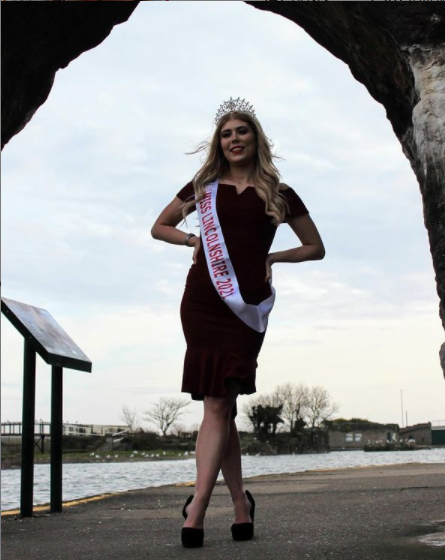 Say hello to the new Miss Lincolnshire in a virtual world
7 months ago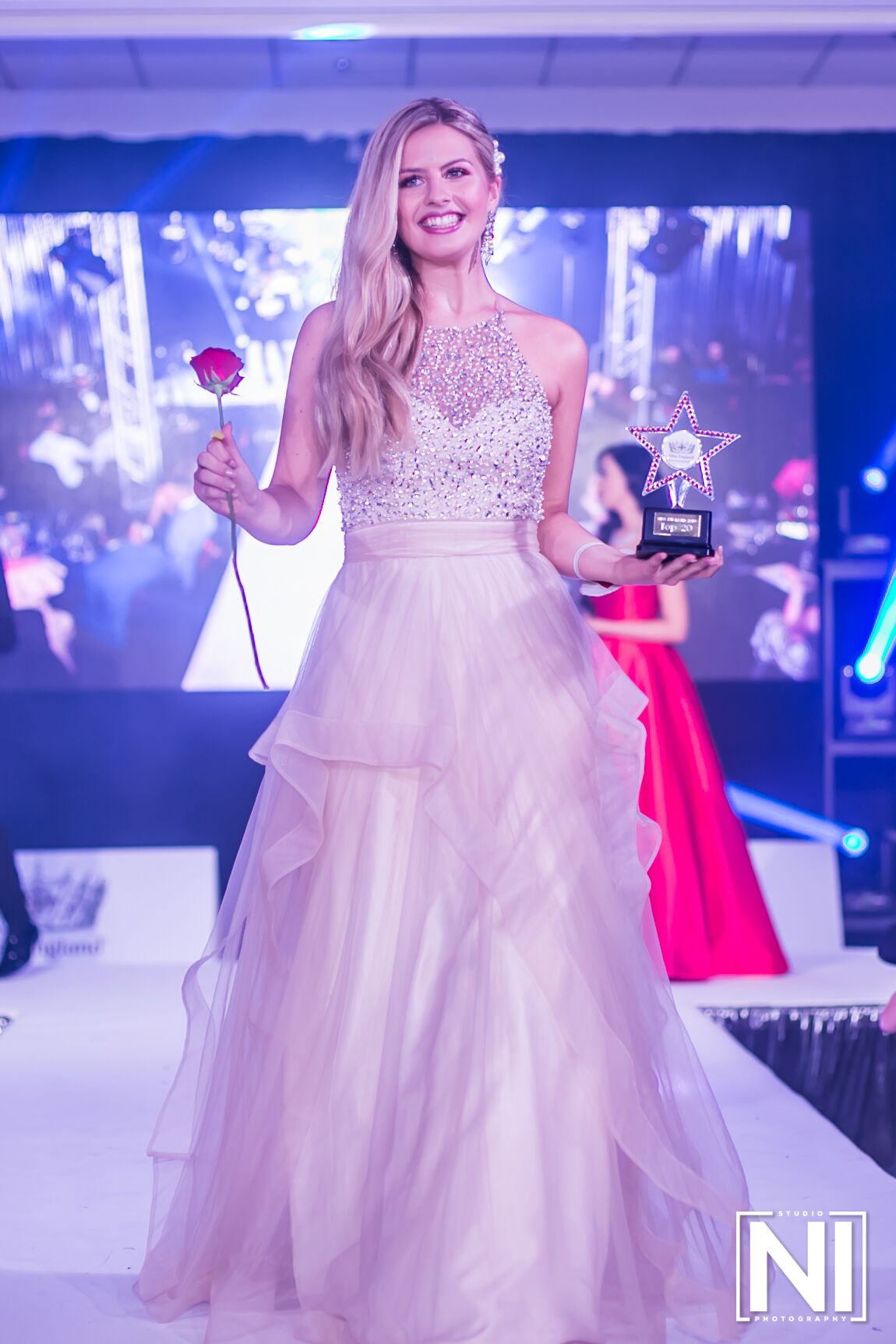 Living in a virtual world has now become a reality for Miss England contestants
8 months ago
Images by Studio NI Photography
Having had heat finals cancelled because of the pandemic, the Miss Lincolnshire and Miss Yorkshire competitions are now taking place online through video presentations on zoom.
With the winners of each contest qualifying for the Miss England Finals later in the year, leading onto Miss World, there is still a great deal of competitiveness in the heat finals. Each of the contestants has been asked to film and submit videos of themselves, giving an introduction and discussing interesting facts about themselves, wear their favourite dress or evening gown to do a parade on a virtual catwalk, and finally to present a talent or talk about fundraising events.
Contest organiser, Phil Green – the owner of Supermodel Agency, told us "the show must go on, and therefore the girls have been asked to do everything on video, which they would have done at the contest venue with a live audience".
All of the contestants videos are now being watched individually and remotely by a panel of judges, including the current Miss England, Dr. Bhasha Mukherjee; current Miss Lincolnshire, Ella Grace Bayley; former Miss United Kingdom, Nicola Willoughby , Julie Salter , Marketing Manager of Flawless     Photography & Make over studios  and Miss England Director – Angie Beasley.
This will be followed by a live interview with each contestant on Zoom.
As well as appointing a new Miss Lincolnshire and Miss Yorkshire, there is also a title of "Miss Popularity" being awarded to the contestants in each county receiving the most public votes via a phone app.
The Miss England voting app can be downloaded onto mobile phones at missengland.page.link/app 
The winners are expected to be announced at the end of the live zoom interviews which will be broadcast live,  Mid-Late  February.
You can vote for your favourite contestant on the Miss England App for FREE by downloading the Miss England App for FREE –  First vote is FREE
Date for the final zoom coming soon !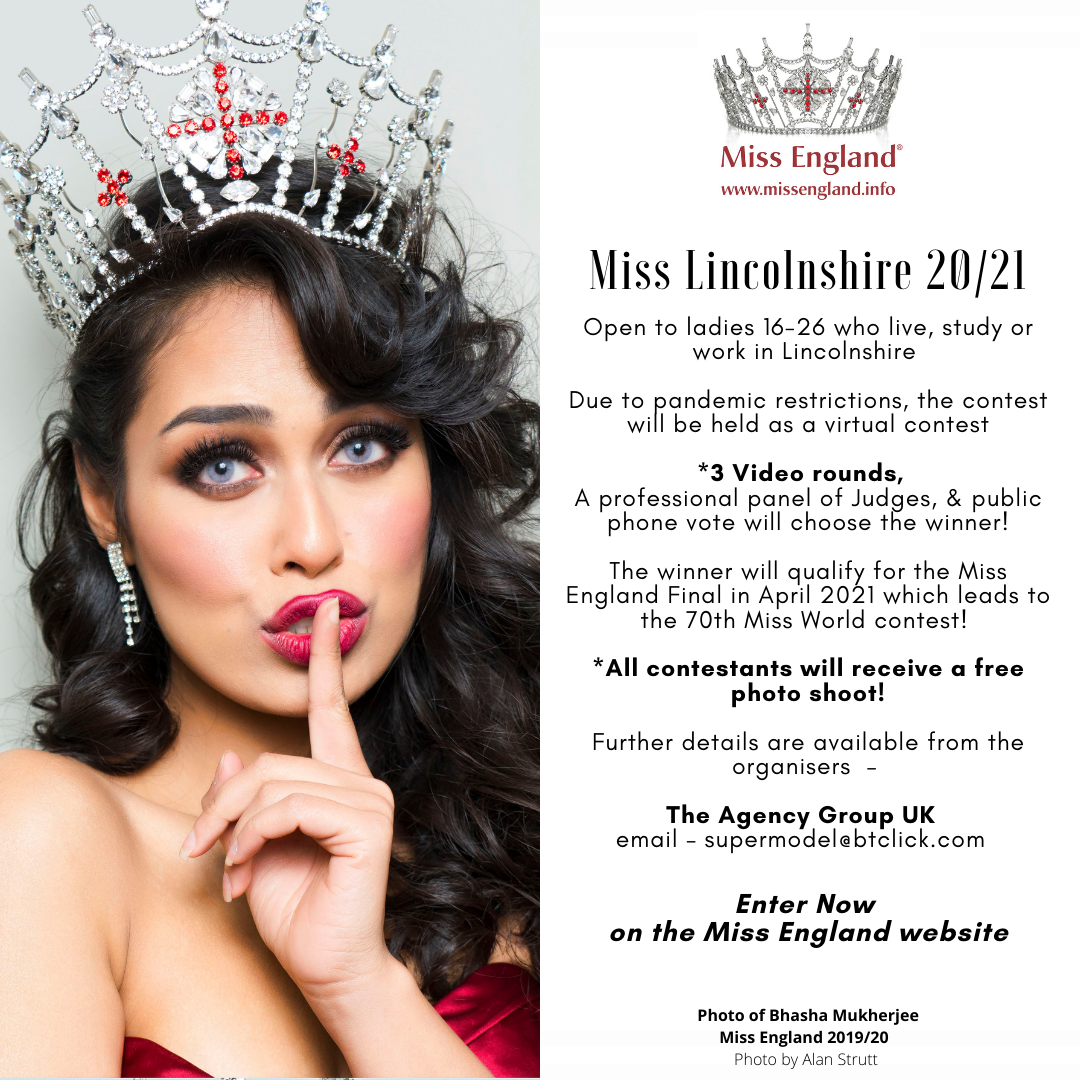 Miss Lincolnshire final goes Virtual due to recent Goverment restrictions
11 months ago
The Miss Lincolnshire regional final for Miss England will be broadcast from the homes of the contestants in a virtual live stream .
After the pandemic restrictions caused the live event to be postponed 3 times,  organisers now plan to stage the contest on line.
Each girl will supply their own video of themselves, which will consist of an introduction,  catwalk to camera wearing an evening dress or cocktail dress,  and a choice of a talent or fund-raising round.
For the talent round, the contestants can choose anything to perform on their video.  This can be singing, juggling, dancing,  or anything which they consider is their talent.   For the fund-raising round,  girls can create a fund raising event to talk about on camera.  Monies raised from the fund raising will go to the Miss World/ Miss England  – "Beauty with a Purpose" charitable organization.
Miss Lincolnshire organiser, Phil Green told us, "it is disappointing not to be able to stage a live event with an audience.  However the event will be broadcast online for everyone to get involved in choosing a winner with a public vote.  There will also be a panel of professional judges.  From a combination of marks awarded for each video round,  judging and the public vote, a winner will be crowned Miss Lincolnshire"
The date of the Miss Lincolnshire online broadcast will be announced later this year.
The winner of the contest will go on to the Miss England Final in April 2021,  which then leads to Miss World.
LINCOLNSHIRE LIVE https://www.lincolnshirelive.co.uk/news/local-news/miss-england-boston-nhs-coronavirus-4602724
GRIMSBY TELEGRAPH https://www.grimsbytelegraph.co.uk/news/grimsby-news/bookies-beauty-queen-hoping-shes-4390635
HORNCASTLE NEWS
2 years ago
Miss Lincolnshire Tickets Now Avalible !
2 years ago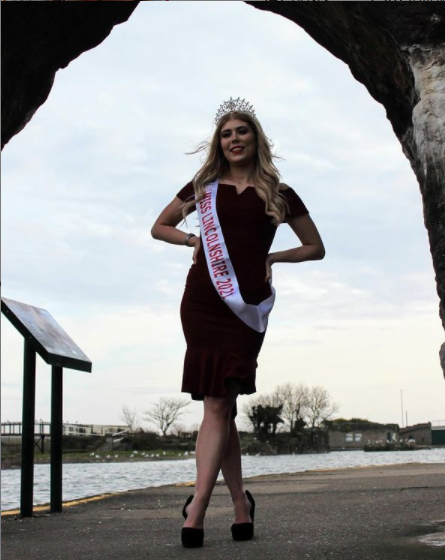 Rebecca-Jay Fearn is the new Miss Lincolnshire