Lincolnshire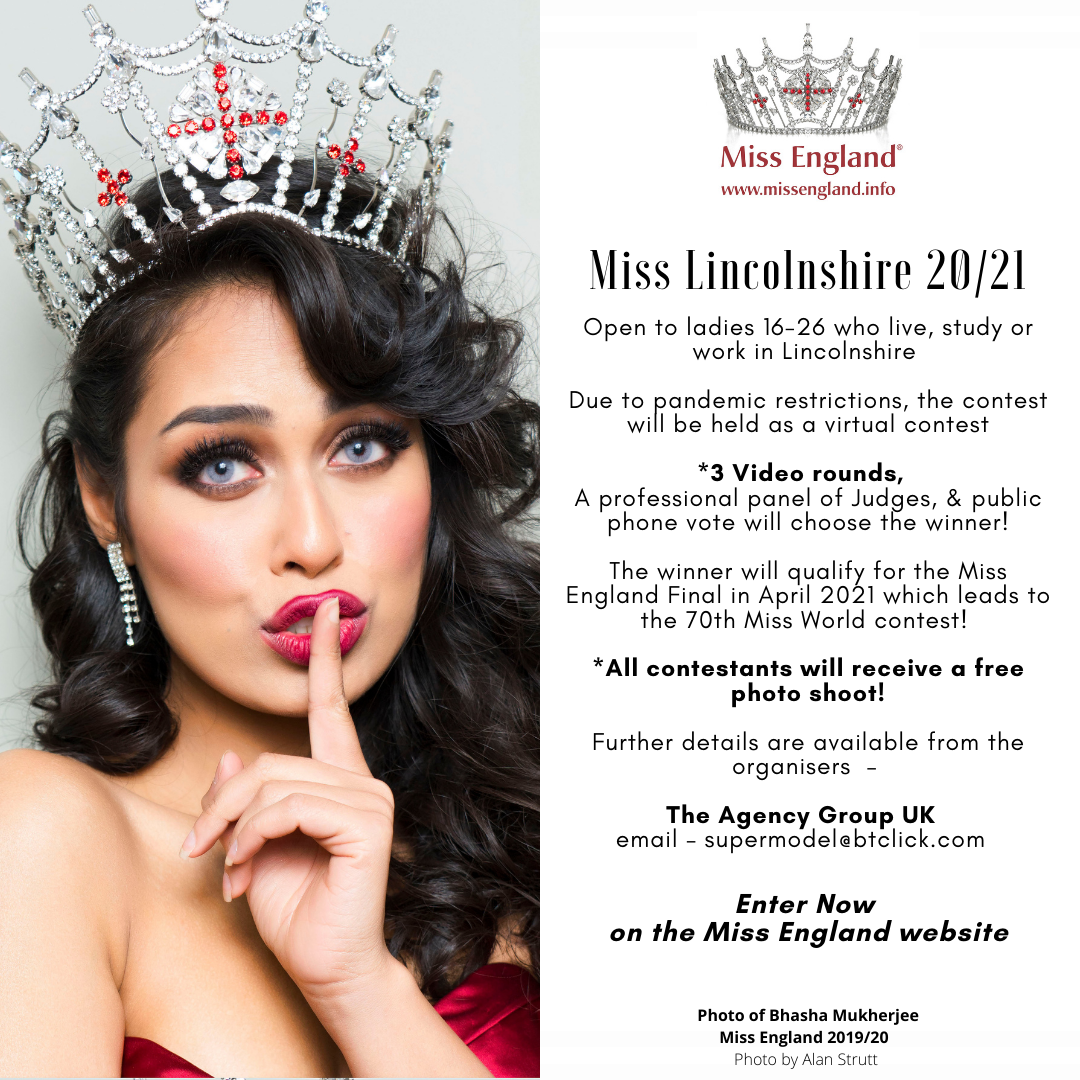 Miss Lincolnshire 2020/21 is now a virtual event !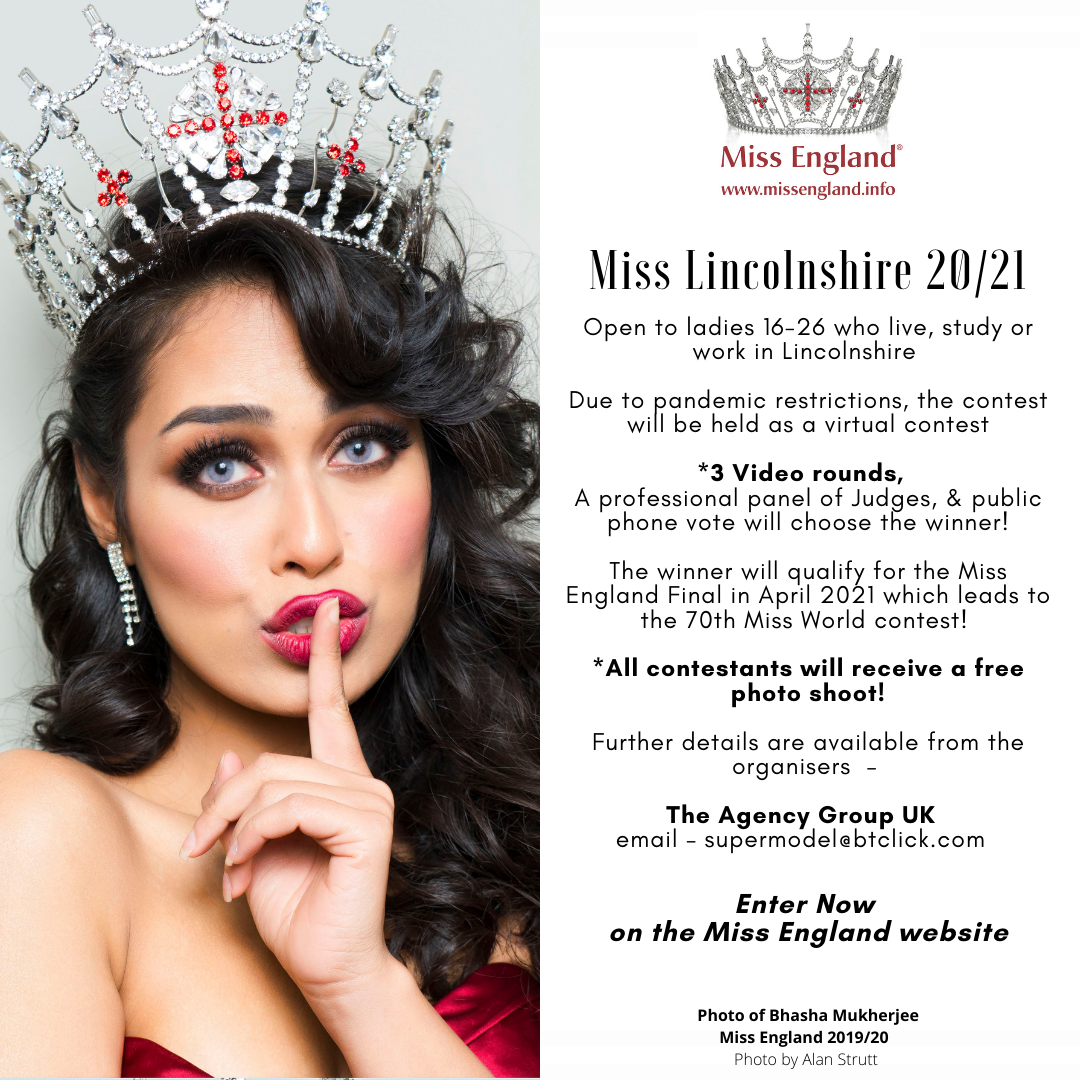 Miss Lincolnshire final goes Virtual due to recent Goverment restrictions
3 months ago
The Miss Lincolnshire regional final for Miss England will be broadcast from the homes of the contestants in a virtual live stream .
After the pandemic restrictions caused the live event to be postponed 3 times,  organisers now plan to stage the contest on line.
Each girl will supply their own video of themselves, which will consist of an introduction,  catwalk to camera wearing an evening dress or cocktail dress,  and a choice of a talent or fund-raising round.
For the talent round, the contestants can choose anything to perform on their video.  This can be singing, juggling, dancing,  or anything which they consider is their talent.   For the fund-raising round,  girls can create a fund raising event to talk about on camera.  Monies raised from the fund raising will go to the Miss World/ Miss England  – "Beauty with a Purpose" charitable organization.
Miss Lincolnshire organiser, Phil Green told us, "it is disappointing not to be able to stage a live event with an audience.  However the event will be broadcast online for everyone to get involved in choosing a winner with a public vote.  There will also be a panel of professional judges.  From a combination of marks awarded for each video round,  judging and the public vote, a winner will be crowned Miss Lincolnshire"
The date of the Miss Lincolnshire online broadcast will be announced later this year.
The winner of the contest will go on to the Miss England Final in April 2021,  which then leads to Miss World.
LINCOLNSHIRE LIVE https://www.lincolnshirelive.co.uk/news/local-news/miss-england-boston-nhs-coronavirus-4602724
GRIMSBY TELEGRAPH https://www.grimsbytelegraph.co.uk/news/grimsby-news/bookies-beauty-queen-hoping-shes-4390635
HORNCASTLE NEWS
11 months ago
Miss Lincolnshire Tickets Now Avalible !
11 months ago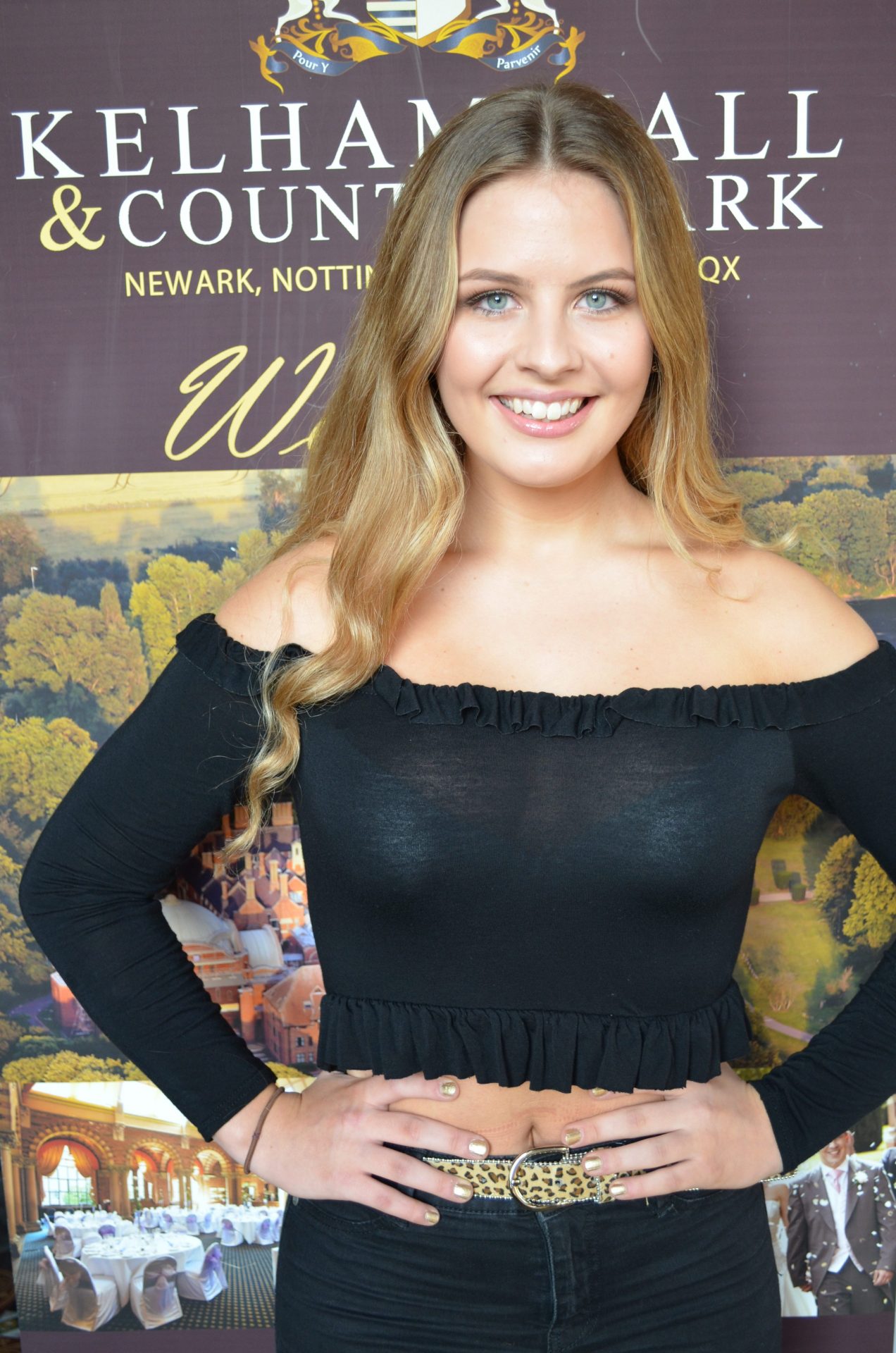 Ella Grace Bailey
Ella (18) represented Lincolnshire in the Miss England Grand final in 2019 . Ella impressed the judges and won the Talent award which gave her a place in the top 20 on the night of the final .