Semi-Final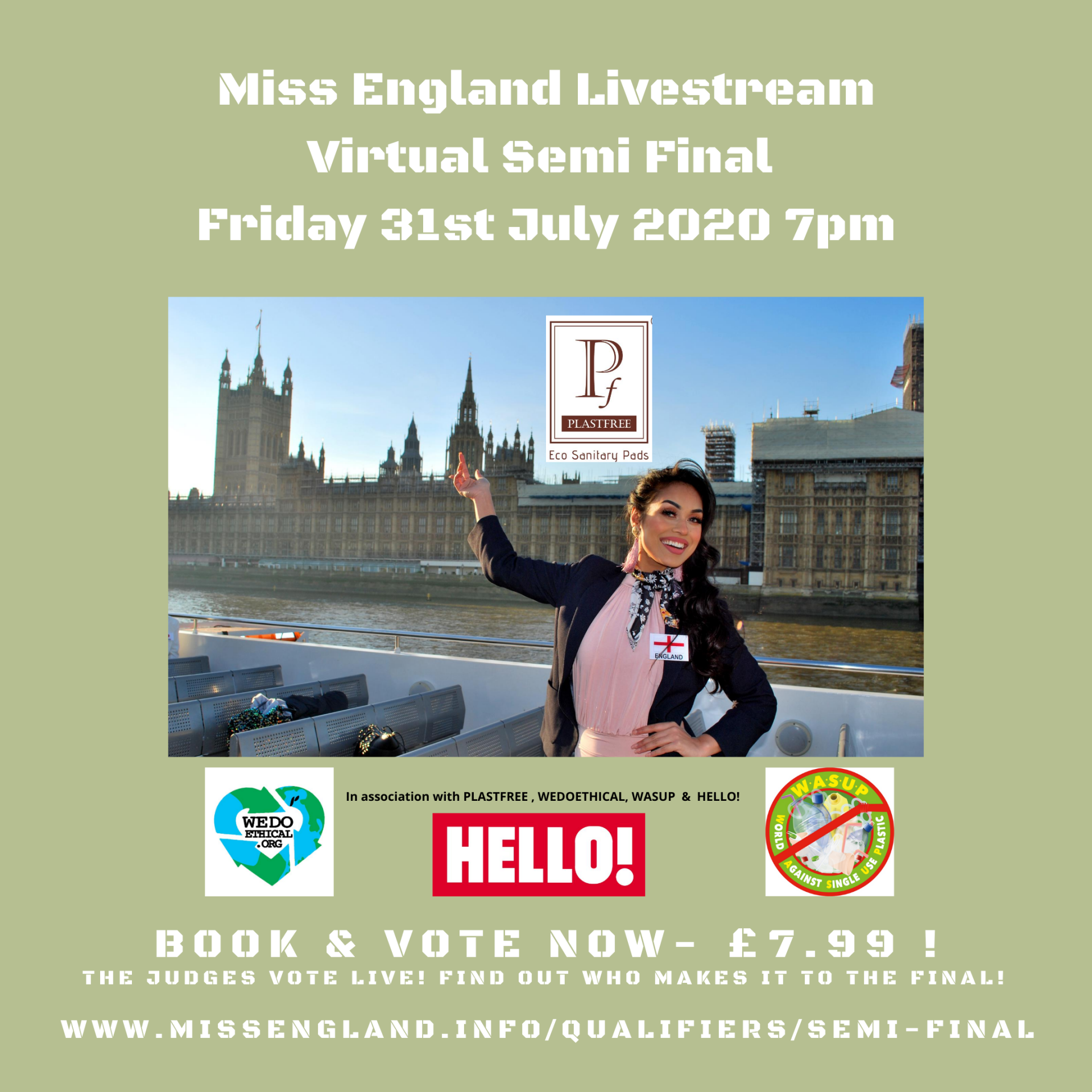 The Miss England Semi Final is being held as a Livestream Event .
Vote for your favourite contestant by booking the Livestream .
1 x view on the day =1 vote 
Contestants will be invited to join the stream on the 31st July and viewers can meet the judges, contestants and  find out who will be going through to the Miss England National Finals later this year!
Event details
Date
July 31, 2020
Venue
ONLINE - at 7pm
Organiser
Miss England Ltd
Email
[email protected]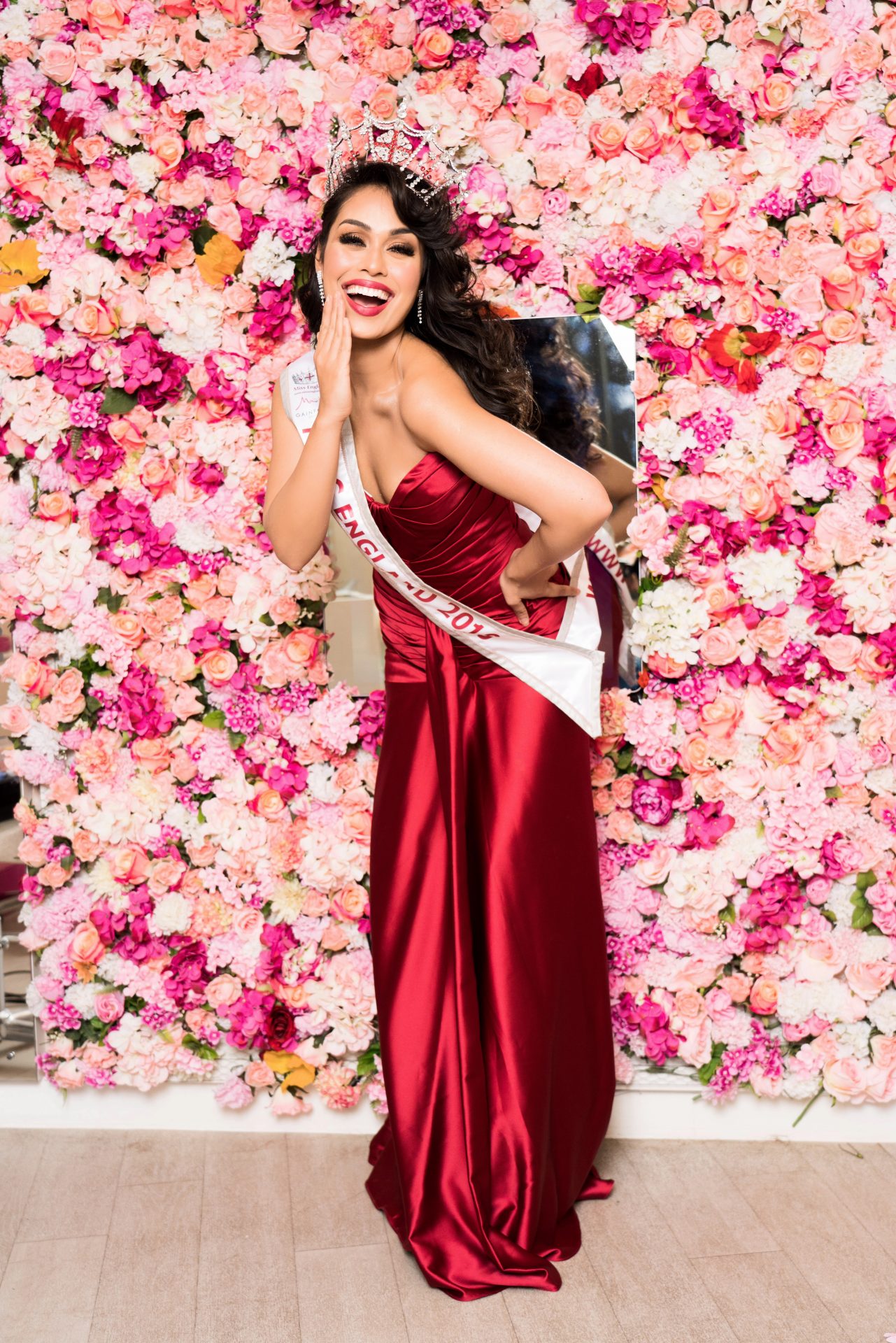 Bhasha Mukherjee
Bhasha Mukherjee is the first South Asian woman to represent England at Miss World .
Bhasha works as a NHS Junior Doctor and won the title in August 2019 in Newcastle Upon Tyne.
Click the photo to find out more about Bhasha
Photo of Miss England Bhasha Mukherjee by Alan Strutt

Watch the Miss England Semi-Finals Stream by booking HERE !
CLICK THE GREY SCREEN BELOW ,
BOOK & PAY FOR THE STREAM FOR £3.99 – the stream will be available for 1 month to watch when you want! 
Meet the inspiring judges and see the scores live,  entertainment, interviews with regional organisers and virtual links to all contestants.
Book now
Live stream vote costs are as follows
£3.99 to view the stream
ANY ISSUES ; EMAIL INPLAYER SOMEONE WILL RESPOND WITHIN 24 HOURS

How do I watch? Contact Inplayer Support
Terms & Conditions
The viewer is responsible for having a suitable device and browser and sufficient bandwidth to receive the stream.
In the unlikely event of a major technical problem preventing transmission, the livestream will be recorded and rebroadcast in full within 72 hours.
Unless the event is cancelled there will be no refunds.
UK VAT is included.
The Livestream must not be copied, downloaded or shared.
WATCH THE PROMO VIDEO HERE