Miss England 2022 Final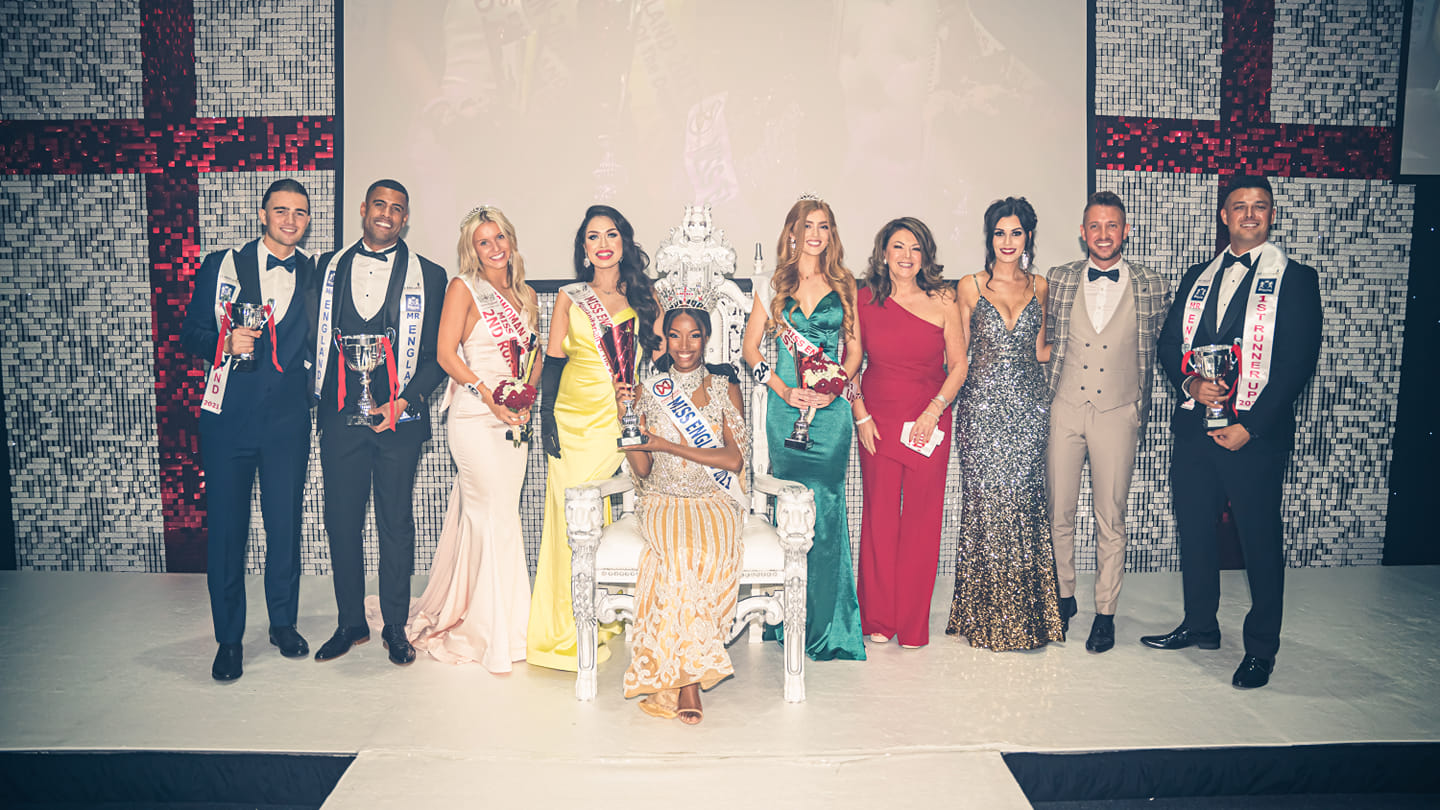 The Miss England National final will be held over two days – 16th & 17th October 2022.
In the lead up to the final , up to 40 national finalists will be invited to participate in 10 qualifying rounds to try and reach the shortlist at the final .
The rounds which offer a fast track place in to the top 12 on the night of the final include ;
Sportsround – 1st  October – This is tough check out the 2021 MISS ENGLAND SPORTSROUND 
Bare Face- The no make up round – where contestants are encouraged to post a photo of themselves MAKE UP FREE on their own social media to promote natural beauty click here to see the finalists who have entered this round already
Artero Beautiful Hair round Saturday 8th October – 10 x Best hair entries will be invited to Salon International
Eco round – Ethical Fashion round in association with WASUP
Talent round – Finalists can submit a video of themselves to the Miss England office . The top 10 will be invited to showcase their talent at the Head office of SOLARAIR SEQUIN WALLS  A top 3 will then be invited to perform at the Miss England National final
Beautiful Brows Social media queen –  In association with Beautiful Brows –
Beauty with a Purpose Fundraising round – Contestants are invited to raise funds for the Miss World charity as part of the competition .
The national finalists will be invited to arrive at 12noon on Sunday 16th October .  On the first  evening we will be holding a Charity Ball & awards evening and raising funds for Beauty with a Purpose. The charity ball will take place at the Holiday Inn Birmingham Airport where the contestants are invited to stay for the duration of the contest as part of being a Miss England Finalist. ( 2 Nights)  The hotel will be offering discounted rates for family & friends of the finalists.
Tickets for the charity ball will be limited and are being sold on a first come first served basis and will include dinner .
Details of this event will be given to the finalists in their finalists information pack.
The grand final of Miss England 2022 will be held on Monday 17th October 2022 .
Tickets for the main event will be on sale on 10th September 2022 and again being sold on a first come first served basis .
Miss England Sportsround 22 – Penalty shoot out chooses the winner!
3 days ago
PRESS RELEASE
3rd October 2022
MISS ENGLAND 22 SPORTSROUND RESULTS
The official sportswoman winner in the Miss England 22 national finals sponsored by Dentakay Dental Clinic is " Leah Carter Welch" ( 21) from Greenwich South London .
The sports round took place at the Football Dome in Aylestone Leicester , a facility shared by Leicester City Football Club for training.
Leah has practiced Ju-jitsu for the last 15 years and has done boxing for 3 years and is currently training to be a PE Teacher.
"I'm over the moon to have won the round in Miss England its always been about sports for me and now im so excited to be fast tracked in to the final 12 of Miss England.
1st runner up went to Emily Cossey from Chelsea and 2nd runner up was Alice Jones a paramedic from Walsall .
The fitness round was taken by local Leicester PT Rob Hughes of Hughes Total Fitness who selected a top 10 who then  competed in 3 rounds of a penalty shoot out!
"I'm really pleased to be asked to assist in the Miss England Sports & Fitness round and would like to wish all the contestants the very best of luck in their own personal journey"
said Rob Hughes PT.
"Training supports my desire to stay in shape and connects me with individuals I admire across all walks of life. More than anything though, it gives me the opportunity to help people change their lives and become the best version of themselves."
To celebrate the Lionesses win, the Miss England national finals have included a penalty shoot out in this years sports round.
The 2021 Sportswoman winner "Erin Smith"   a former footballer became the goalie for the penalty shoot out to decide the ultimate winner . Here she is with the Leah following her win!
Now Leah is fast tracked through to the top 12 in the Miss England final which takes place over 2 days on the 16th & 17th October at the Holiday Inn Birmingham Airport .
The sports round is one of 12 rounds in the competition, other rounds include the Cetuem Bare Face round , a Talent , Artero Hair Catwalk and fundraising round for Beauty with a Purpose.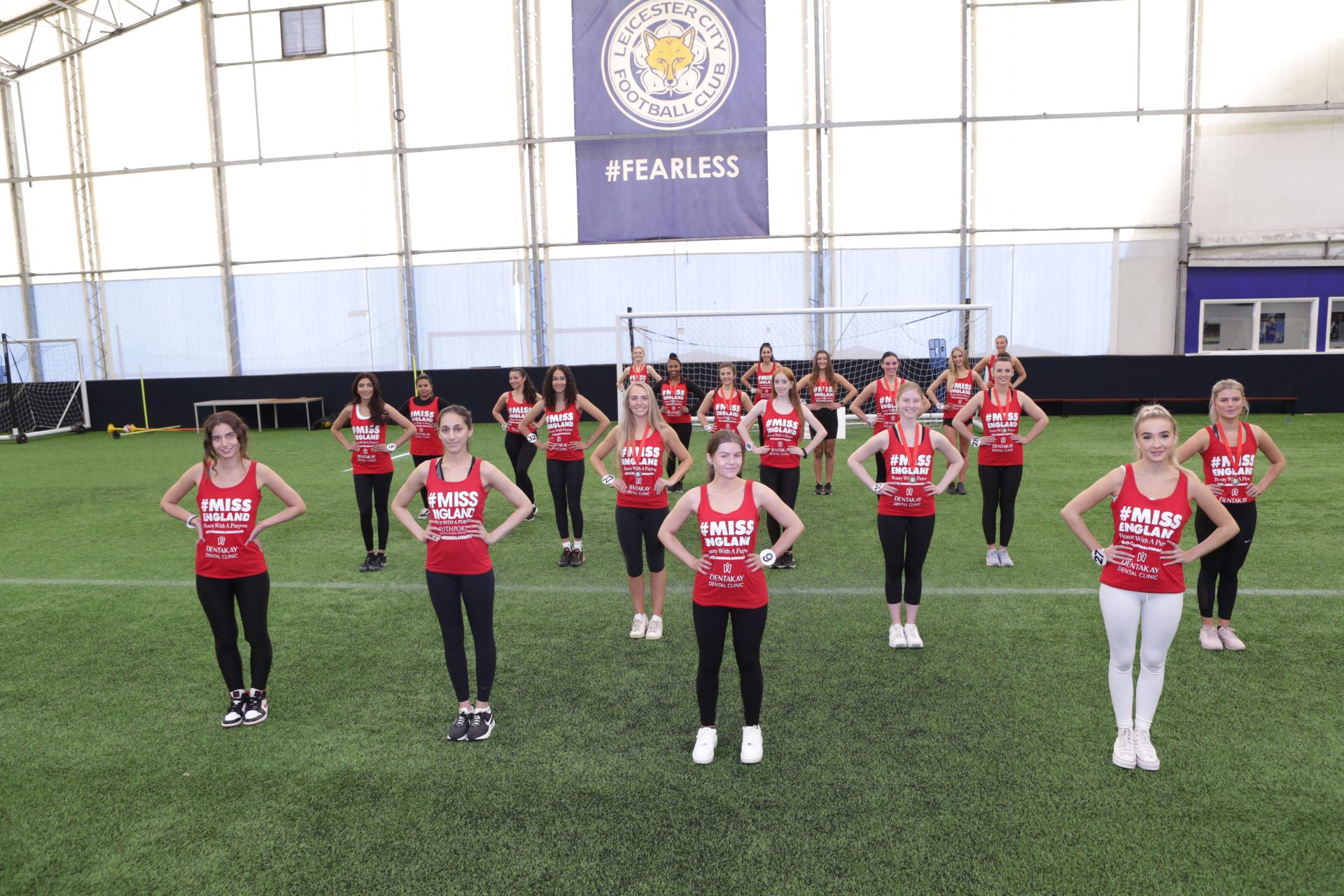 To vote for your favourite Miss England finalists download the app for free and claim a free daily vote for your favourite contestant
For more details visit..
ABOUT HUGHES TOTAL FITNESS
With over 25 years experience of working with people of all ages, abilities, shapes and sizes, all with their own particular requirements, whether it be weight-loss, muscle-building or general health and well-being I believe I have the knowledge, experience and ability to help you achieve your own personal goals and also help you in the process of achieving them.
mob – 07885288604
instagram – hughestotalfitness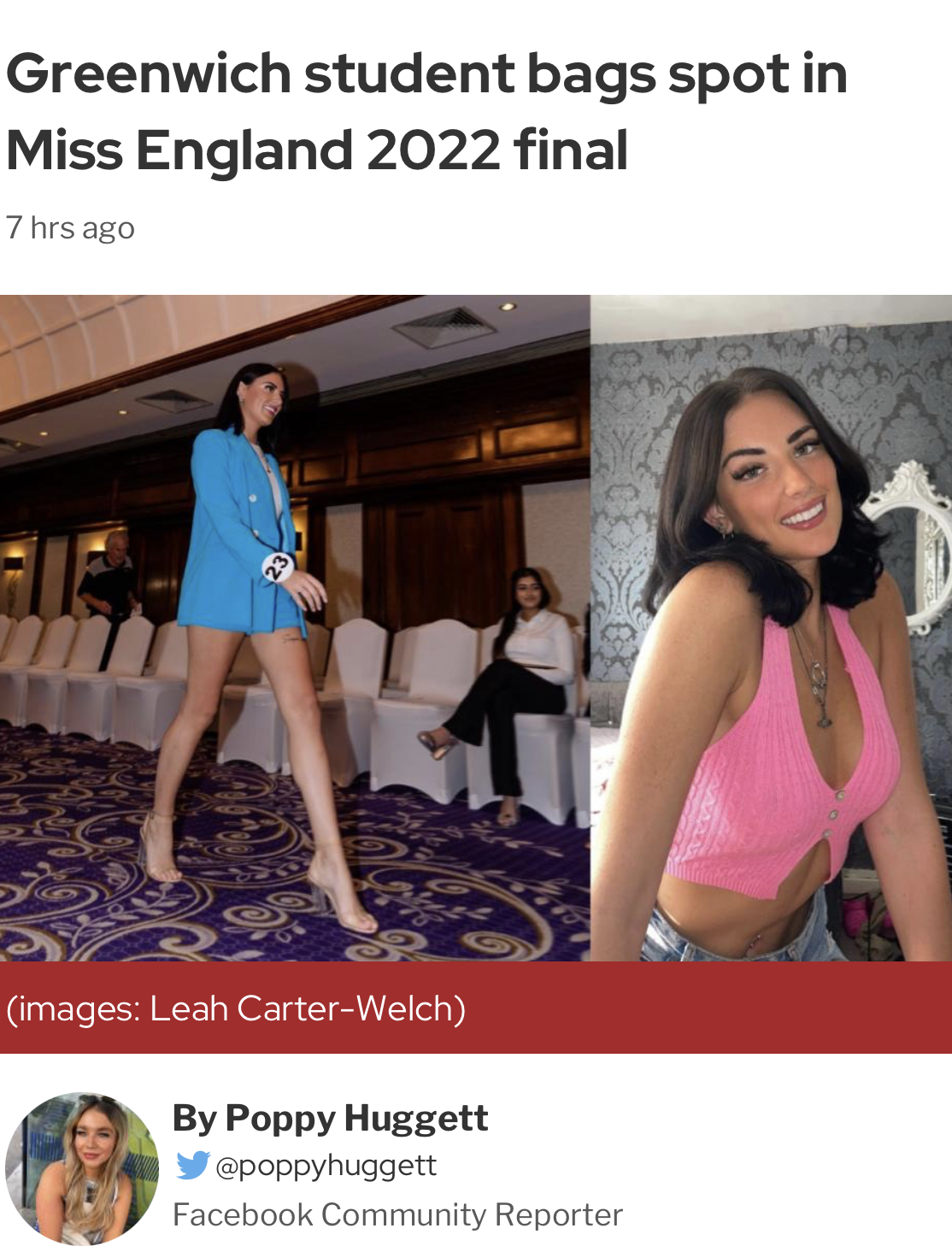 Miss England Finalist Leah -Carter-Welch in the news
1 week ago
 (CLICK THE IMAGE TO READ)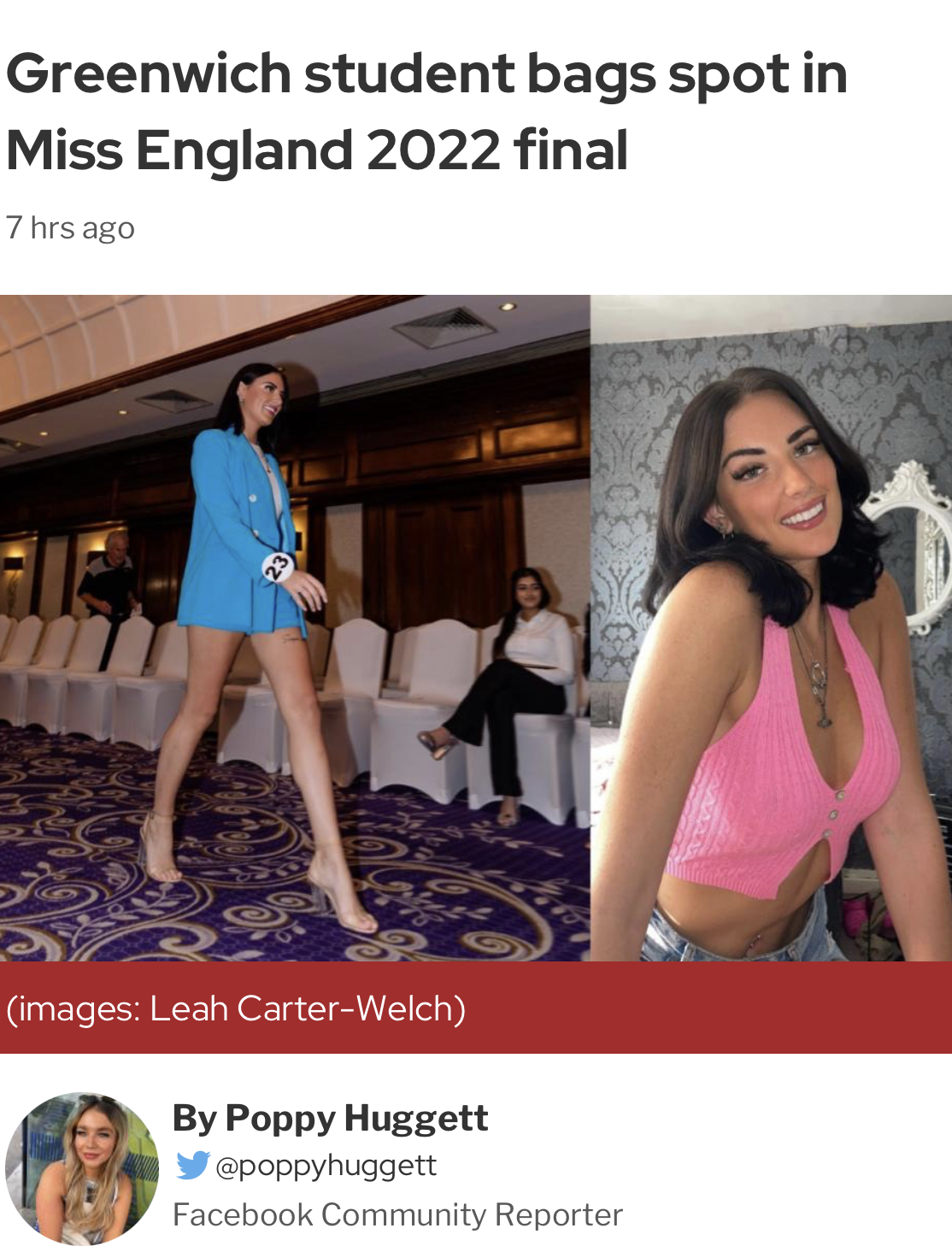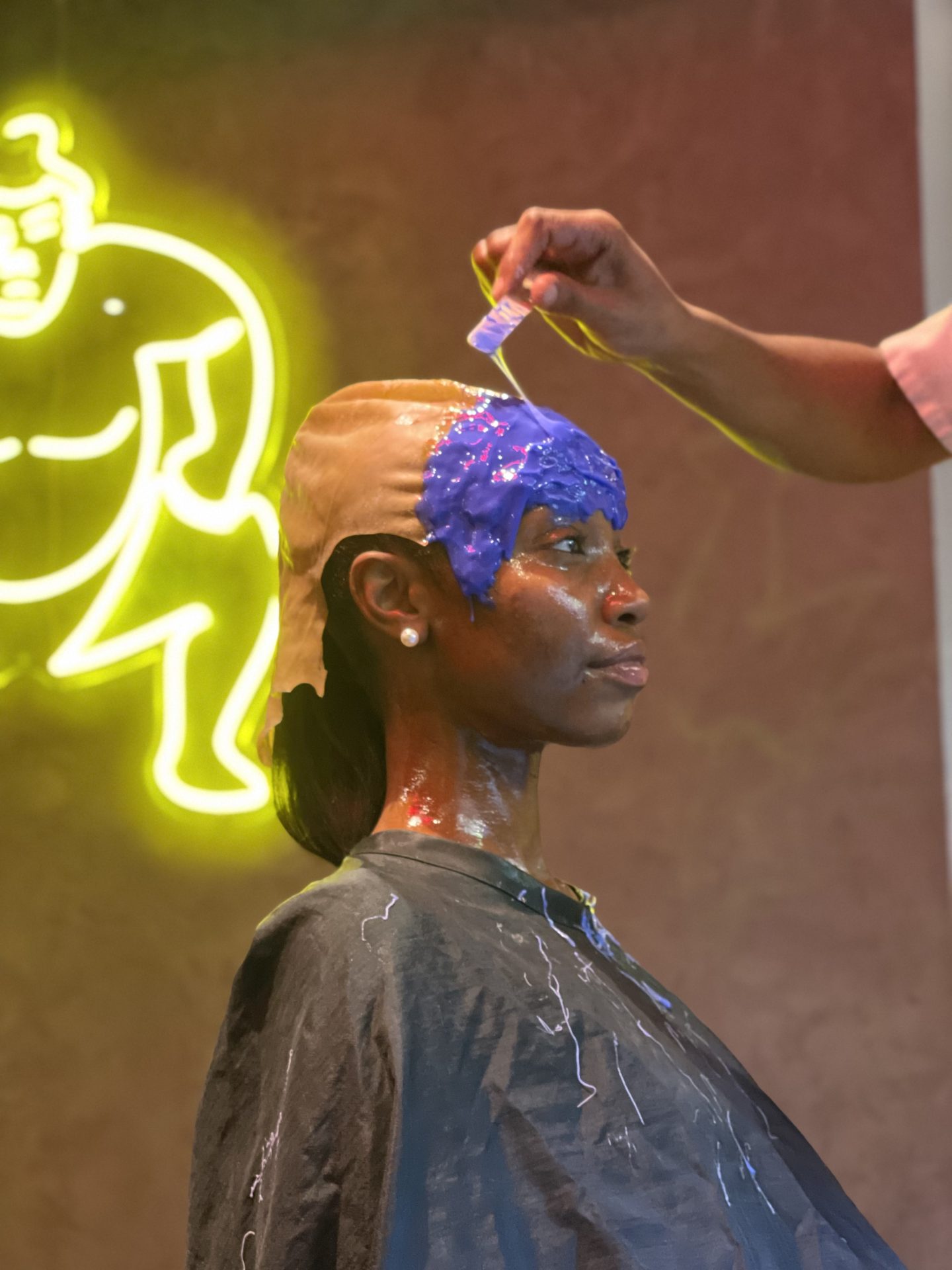 The Chocolate Face
3 weeks ago
Today was the first part of the creation of the chocolate face of Miss England.  It's a real pleasure to be able use my skills to create a life size bust of her face, let me tell you about the process.
Part 1: The cast is created with liquid plastics, the same as making a cast for a film or for creating a bronze statue.
Part 2: From the cast a second cast is created so the finished product is food safe.
Part 3 : From the food grade cast the base chocolate cast is created. This base gives me the shape of her face, and then real work starts! Carving by hand her features, i.e. nose, eyes, etc.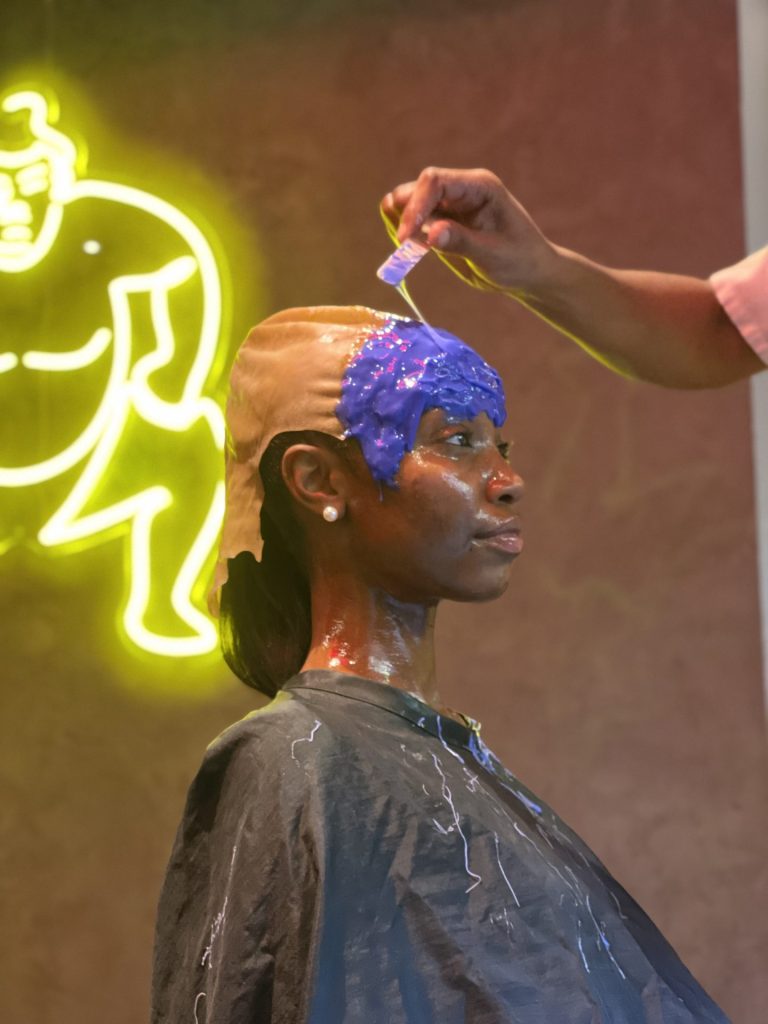 Part 4: The transportation and reveal of the chocolate face will be at the final.
I'm really looking forward to the next stage and finishing the chocolate face in time for the final, where for the first time Miss England will see it completed in full.
Wish me luck!
Chocolatier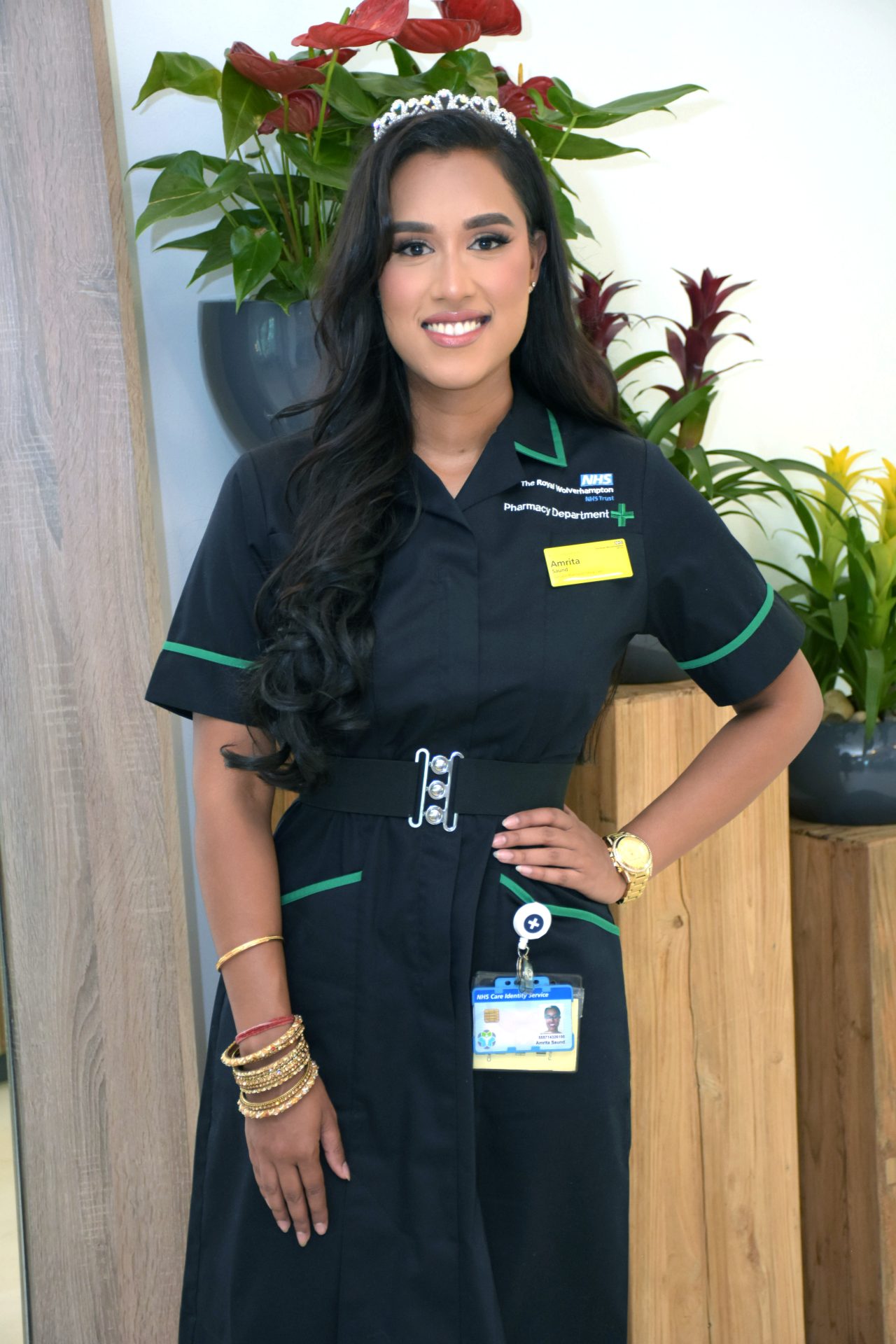 NHS PHARMACIST CROWNED MISS BIRMINGHAM
1 month ago
An NHS Pharmacist from Handsworth   "Amrita Saund"  was crowned Miss Birmingham 2022 by outgoing queen "Bella Hakim" at the recent Miss England Semi final.
In the lead up to the semi final , Amrita (26) whose late father was from Punjab swam 100 laps in 75 minutes & raised £750 in a week for the Miss World Beauty with a Purpose charity which helps disadvantaged children.
Amrita also demonstrated her Bhangra dancing skills in her talent entry video & reached the top 3 in both the talent and the publicity queen round in the contest.
"I was surprised to reach the final 3 in the talent round with so many amazing women from across England entering " said Amrita  ." I got to demonstrate some of the classic Bhangra moves to the audience at the event ,  it was great fun!" Click here to see Amrita's Talent video
Amrita took part at the Miss England Semi Final at the Taj 51 Buckingham Gate Suites & Residences in London  against a beautiful gold sequin backdrop created by SOLARAIR SEQUIN WALLS after auditioning for the Miss Birmingham competition at Ziad Altaf Photography in Birmingham .
Amrita's mother ,Bimla Saund ( pictured with Amrita) originally from Shimla, India, has supported her daughter throughout the competition & attended the semi final at the Taj 51 Buckingham Gate Suites and Residences .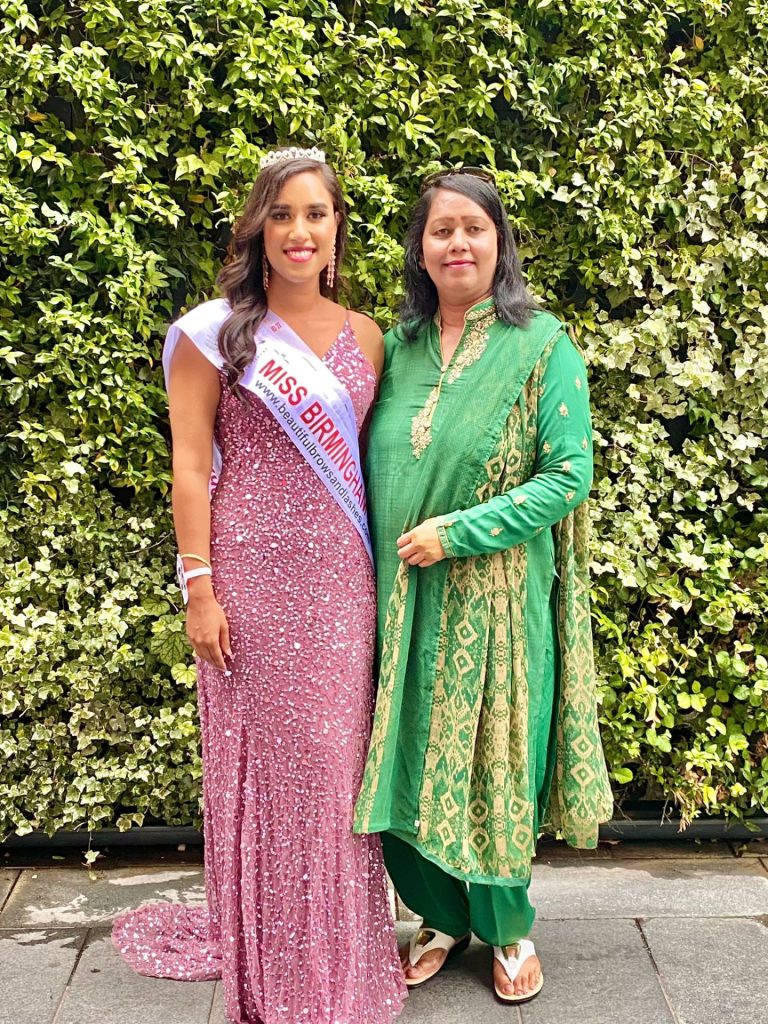 The pair are members of the Indian Ladies Club in Birmingham which is a club that helps the Indian Ladies diaspora in the UK  mingle with one another and form beautiful friendships.
Amrita also entered the Beautiful Brows social influencer round in the competition where she created an online eyebrow tutorial.
" I loved having the opportunity to get dressed up and wear make up, its such a change from my day job" said Amrita.  " I don't wear a-lot of make up generally but I love the Beautiful brows brand & how using a little can enhance my natural look.  I've been invited to create more tutorials for the brand, now that I'm Miss Birmingham & I'm hoping to share my story of feeling confident both with and without make up".
At 26 I know I feel beautiful both bare-faced and with make up on. I choose when I want to glam up. I have control. I want everyone to also have control and know that people will always have an opinion but it is up to you to filter the negativity out.
Amrita will be representing Birmingham in the 2day Miss England national final sponsored by Dentakay which will be held in the Lancaster Suite at the Holiday Inn Birmingham Airport on 16th & 17th October.
Up to 40 women from across England will be invited to take part in the national final.
Amrita added " I'm so proud to represent the second largest city in England. It is an incredibly multicultural and diverse city and I hope to make Birmingham proud in the Final"
The public vote for the competition opens on Friday 23rdSeptember where voters can make 1 Free vote a day on the Miss England App for their favourite Miss England Finalist.
For more information about Miss England visit www.missengland.info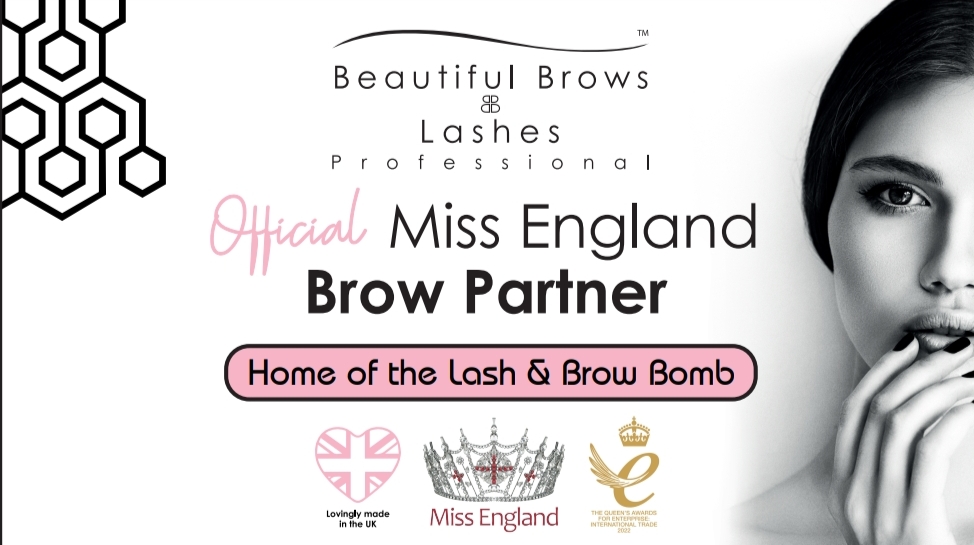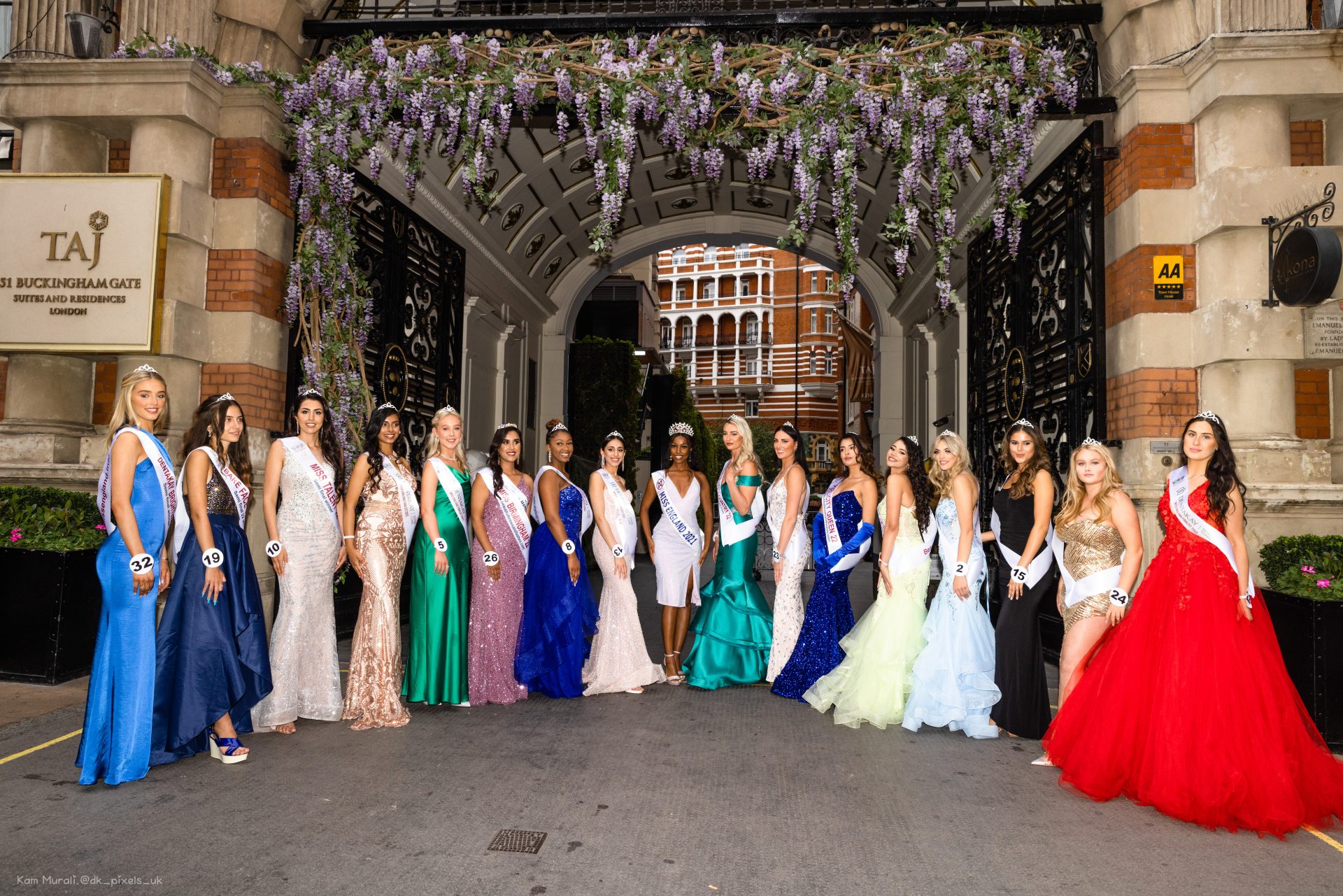 The Miss England 22 semi final – The winners selected at the Taj 51 Buckingham Gate Suites & Residences
1 month ago
The Miss England 22 Semi final was held on Monday 22nd August 22 at the Taj 51 Buckingham Gate Suites and Residences in London .
40 women were invited to compete in this qualifier after thousands of women applied with only 16 places to the grand final being won. A professional team of stylists from Beautiful Brows & Lashes  helped the contestants backstage prepare for the prestigious event which consisted of a pre judging introduction round in smart daywear and a catwalk dressed in evening wear  for the  judges. The Miss England Choreographer "Lisa Powell" who has worked with Miss England for over 20 years put the girls through their paces for the final catwalk!
Chairman of the judging panel Mehrnavaz Avari Area Director UK & General Manager TAJ 51 BUCKINGHAM GATE SUITES AND RESIDENCES | ST. JAMES' COURT, A TAJ HOTEL said "I was honoured to be on the judging panel for the Miss England 2022 semi-finals. I was not only thrilled to join such a dynamic and diverse group of intelligent and talented individuals, but also grateful to have the opportunity to genuinely support all the beautiful women and watch them shine! The women highlighted here are courageously carving a path in their field as leaders of tomorrow, setting a strong example to the world."
Solar Air Sequin walls a multi-award-winning company that provides beautiful custom-made sequin walls for every scenario ranging from events, parties, homes, and businesses created a stunning Gold Sequin wall backdrop similar reflecting the a similar backdrop they created for  "Adele"  at this years Brit awards. This  looked stunning  in the beautiful Edwardian room 1 at the Taj hotel as the contestants did their final catwalk for the judges in glamourous eveningwear  .  Datsa Gale from the glamorous company was also one of the 6 judges at the event said " We were very proud to be back and support Miss England semifinal. It's our pleasure to support all these young women from different backgrounds. Miss England platform is a great way to give all these young women voices for making changes not only for themselves but also helping other people through their charity work."
Other judges included Celebrity photographer "Alan Strutt" , reigning Miss England Rehema Muthamia & Dar Bardot , international celebrity hairdresser and the public vote on the Miss England App.   The judges introduced themselves to the excited crowd who gathered to watch the final catwalk hosted by Miss England singer / songwriter Natasha Hemmings and Mr Jordan Williams a former Mr England winner who is also a singer.  Jordan entertained the guests by singing Michael Bublé songs !  
MAKE UP FREE WINNER ! 
Melisa Raouf (20) won the Bare Face Top Model award after she competed completely Make Up Free in the event ! Melisa had previously won the London heat of this round and is now in the Miss England National final . The Bare Face Top Model Award is sponsored by Cetuem Cosmetics, a natural skincare company based in London.  Andria Vassiliou, co-founder of Cetuem Cosmetics says: "I was instantly drawn to Miss England's Bare Face Model campaign.  As a cosmetics company specialising in natural skincare, we are proud to help the contestants to look after their skin so their natural beauty can shine through. This gives them the confidence to throw away their make-up and not be influenced by the unrealistic filtered images that appear on Instagram".
The 16 contestants advancing to the Miss England National finals are;
L-R pictured in the courtyard at the Taj 51 Buckingham Gate ;
Paige Loren Cannon James – (18) from Liverpool is the Dentakay Dental Clinic Brightest Smile Semi final winner
Melisa Raouf –(20) a University Politics student in Kings College- London & winner of the Cetuem Bare Face Top Model award
Neha Dhull – (27)  the new Surrey -Winner of Miss Talent with her  Bollywood dancing who is – a Law Graduate & Child Social Worker
Anita Sahar – 21  A Biomedical Sciences graduate- from Manchester
Corel Jo Antwhistle -21 , a fine art student from Newcastle who wants to join the police
Amrita Saund  (26) the new Miss Birmingham Specialist Pharmacist Critical Care who invited Paul Jewellers & Mai Matrimonial services  to sponsor her at the event including
Tia Carter (20) crowned Miss Leicestershire 22 for the 3rd time – who works as a receptionist and is now sponsored by the Linda Mary Clarke award in the contest.
Komal Mahal (23) was the Public vote winner and received over 17k votes on the Miss England app  – Komal is an Application Support Analyst from Leicester
Alice Jones ( 26)  , a paramedic crowned Miss Black Country From Walsall
Leah Carter Welch -(21)  a sports science student from South London
Lida Nasari – (26) who works in public relations winner from Mayfair  won the Publicity Queen Award
Pagan Lilley (26) from East Ham was the top fundraiser in the contest after raising over £3,000 for Papyrus and Beauty With a Purpose, Pagan – Lilley is a  Equality Diversity and Inclusion Consultant and Business Founder and did a sky dive as part of her fundraising in the lead up to the competition.
Alanta Richards (16)  – a student from Farnham in Surrey
Rafaela Kennedy – (19) a Musical Theatre Performer from London
Ava Whetstone – Magee (16) a model and business owner from Leicestershire
Gabby Murphy – (25) a student from Lincoln
The organisers would like to thank Pak Cosmetic Centre for gifting all the semi finalists & Cetuem Cosmetics & Artero Hair Tools for gifting hair tools to the contestants and FAB UK Magazine for being the media partner for the event.
During the afternoon event , award winning Chocolatier Paul Wayne Gregory invited  the contestants and judges the opportunity to sample his incredible chocolates !
Almost £9,000 was raised between contestants using the Miss World Ethos Beauty with a Purpose  & Papyrus , a young suicide prevention charity .
The 16 winners now join other Miss England National finalists to compete for the Miss England crown sponsored by Dentakay Dental Clinic  and a place in the 71st Miss World later this year .
Good luck to all the contestants .
WATCH THE VIDEO OF THE SEMI FINAL HERE TAKEN BY FAB UK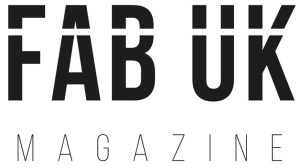 More photos coming soon ….
Contact [email protected] for more details or to interview any of the Miss England 22 finalists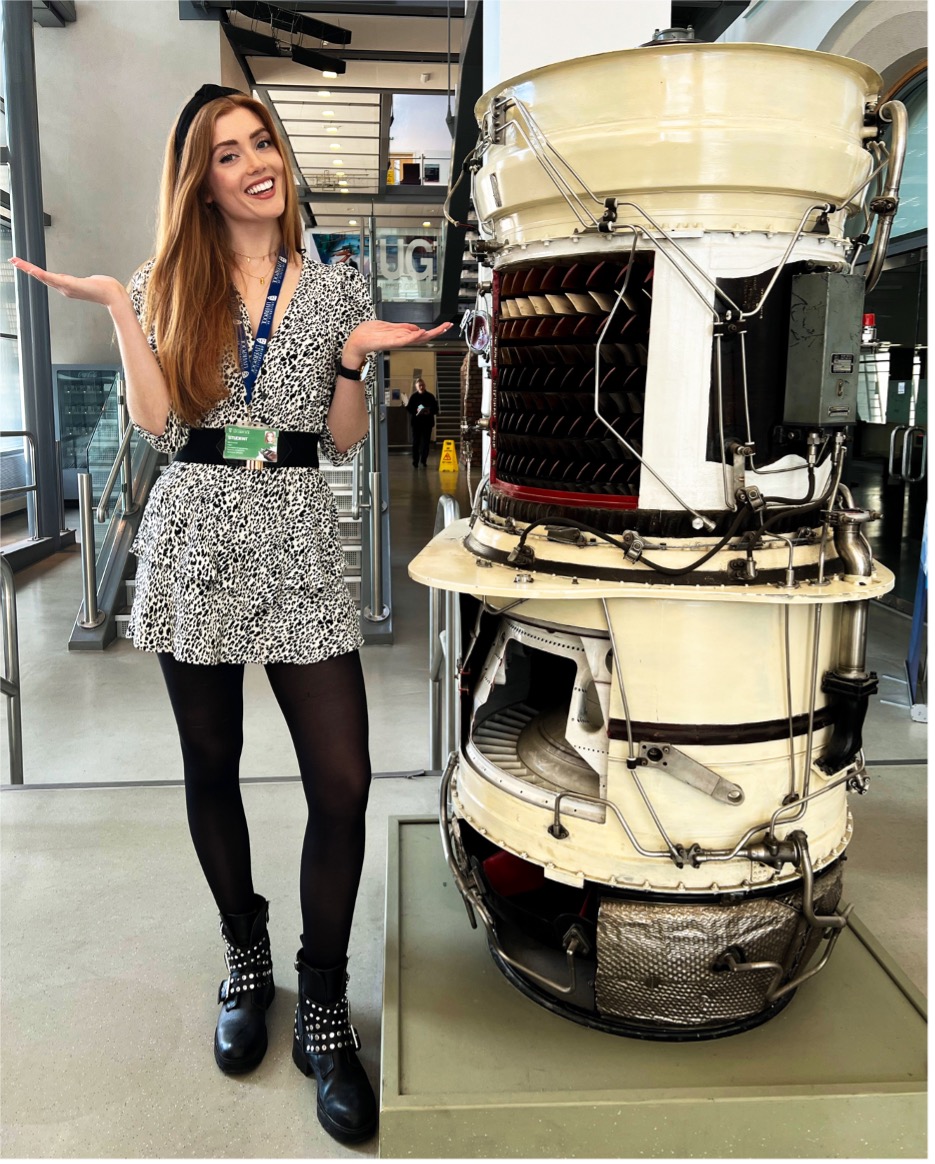 MEET THE ROCKET SCIENTIST CROWNED MISS LANCASHIRE TWICE!
2 months ago
Jessica Gagen, 26, from Skelmersdale, is a budding rocket scientist, currently in her final year of an integrated masters degree in aerospace engineering, and was recently awarded the title of Miss Lancashire 2022 at Flawless Photography studios in Manchester.
Judges included Julie Salter , marketing manager for Flawless studios , Miss Manchester 21 Esme Holiday , Erin Rattigan, Brand Manager from Beautiful Brows , and singer songwriter Natasha Hemmings Miss England 2015.
Jessica is extremely passionate about showcasing engineering careers to girls, and does so by visiting schools, attending events, featuring on podcasts and creating content to help school girls realise the potential the subject holds for them, after realising she was one of the only 10% of girls in her classes at the university of Liverpool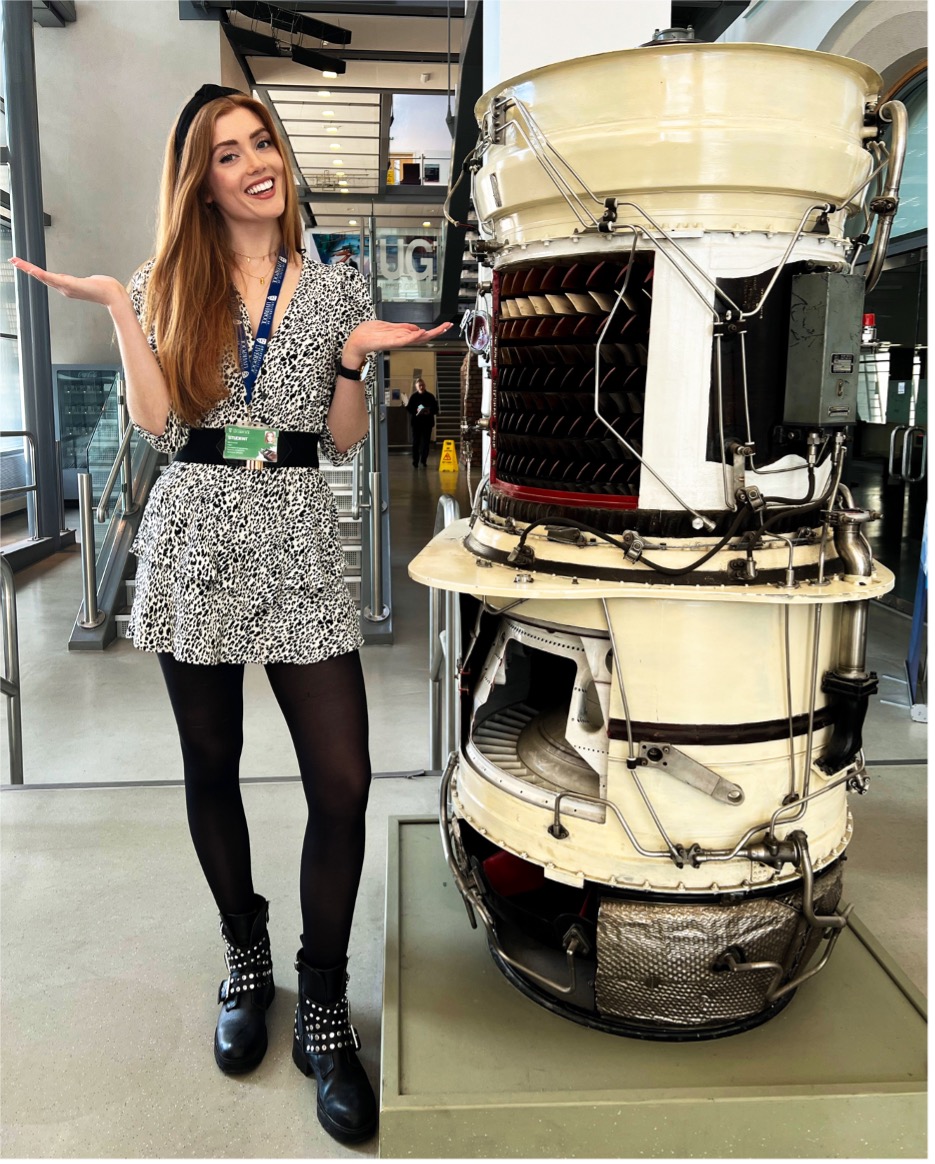 Outside of her degree, Jess is also an internationally signed fashion model, and has worked for brands including Matalan, Grazia Magazine and boohoo.com across the UK, Europe and Middle East.
Jess placed as first runner up in the 2021 Miss England Contest, representing her home county of Lancashire, and decided to compete again in 2022 to empower redheads after a story about her being picked on in school for having ginger hair went viral across international media.
Speaking on Instagram in April, Jess said: "There has never been a ginger Miss England, and there might never be a ginger Miss England – but I am happy to be the person to stand in the face of defeat once more if it means I can empower redheads being bullied in school for their hair colour along the way"
"After university, I'd love to become a children's TV presenter and educate kids about what engineering involves through the media, because when I was younger, I didn't know"
Jess lives in Liverpool and is known locally as Fancy Dress Jess, after running 5km every day for 96 days in fancy dress in 2021 to raise money for the Miss World Beauty with a Purpose Charity, which helps disadvantaged children worldwide.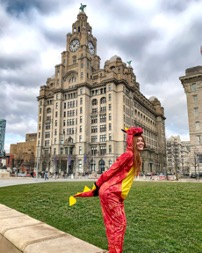 "This year I'm kicking off my charity efforts on the 13th August by taking part in the national 3 peaks challenge, where I'll be climbing Ben Nevis, Scafell Pike and Snowdon within 24hrs, dressed in fancy dress. After this I'll be starting the consecutive days of 5km running in fancy dress once more"
Jess was crowned Miss Lancashire 2022 on the 10th August and will be competing in the Miss England national final on October 17th, held at the Heart of England Conference and Events Centre. If Jess manages to win the national title, she'll become the first redhead in history to represent England in the 71st Miss World Final.
To donate to Jess fundraising page:
www.justgiving.com/fundraising/fdj
Find Jess on Instagram at:
www.Instagram.com/jessicaashley_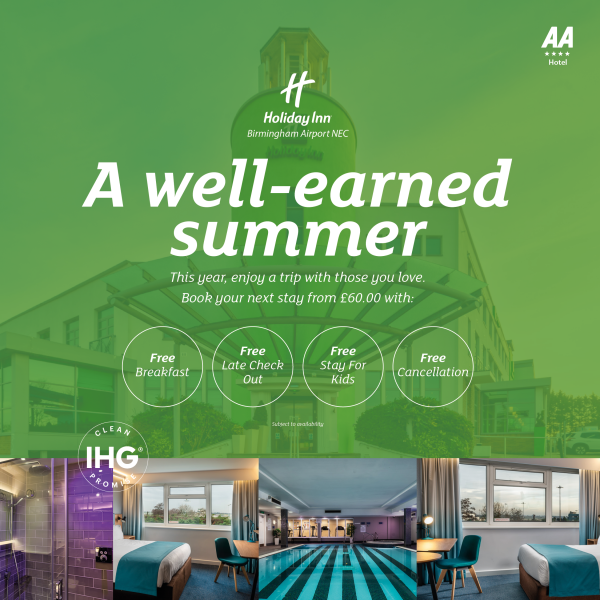 Holiday Inn set to host the Miss England 22 finalists
2 months ago
The Holiday Inn Birmingham Airport NEC is set to become the host hotel for the glamorous Miss England 2022 contestants for the 2nd year running ! 
A spokesperson for the Holiday Inn said "We are looking forward to welcoming you for The Miss England finals.  Accommodation has been arranged for the finalists to stay so why not make a night and relax in our leisure facilities too whilst you are here".   The rooms have been arranged for the 16th and 17th of October 2022.
This is a smart Birmingham Airport Hotel NEC with The inspire Leisure Club, newly refurbished open lobby and a business conference centre.
The 2022 Miss England Finalists  will get chance to enjoy the fantastic facilities at this centrally located hotel. (From A42 exit the Motorway at J6, follow A45/Birmingham for approximately 1 mile. The hotel is located on the right hand side at the first set of traffic lights)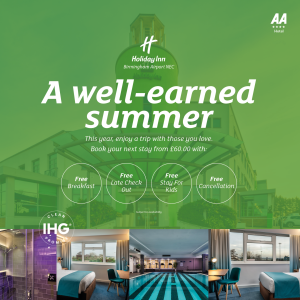 At this hotel you can enjoy
– Complimentary high-speed Wi-Fi throughout
– The Inspire Leisure Club free for all resident guests
– On-site parking
– Starbucks To Go Café
– Kids stay and eat free (subject to availability)
Comfy beds, blackout curtains and the perfect pillow from a menu ensure a sound night's sleep. A handy desk and free Wi-Fi let you catch up with work or brew a tea or coffee and relax. Our new Open Lobby offers a relaxing place to meet and proudly serving Starbucks Coffee. Whether having morning coffee, lunch, snack, quick meeting or just a drink we offer a menu full of variety, with satellite television and complimentary wireless internet access.
The Inspire Leisure Club has an indoor swimming pool together with an invigorating steam room & Jacuzzi.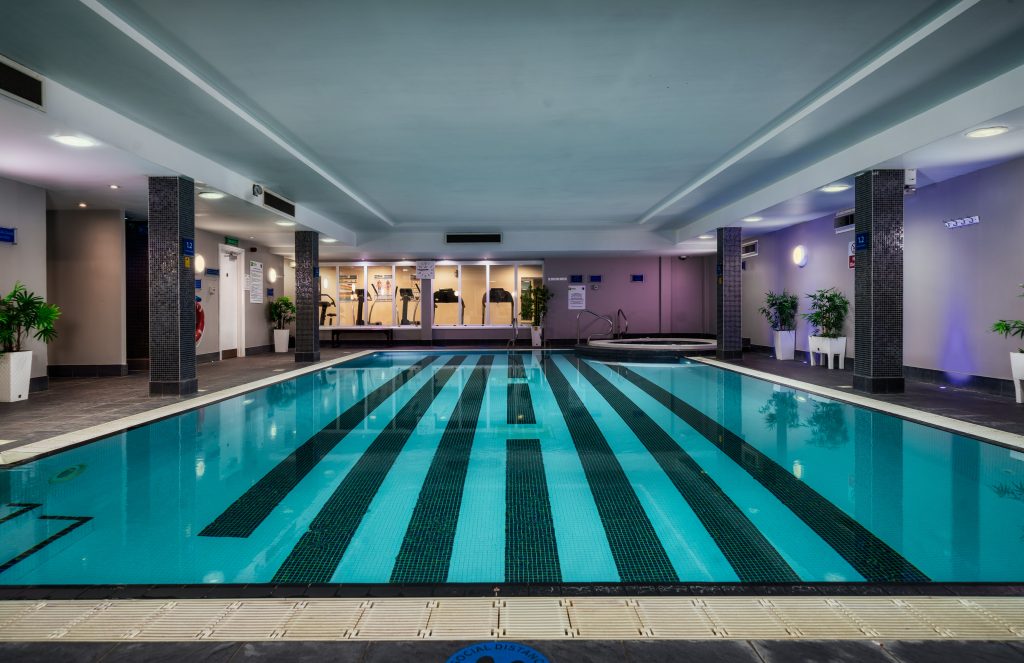 The General Manager says that the Holiday Inn Birmingham Airport NEC is perfect setting for business, pleasure, and leisure. Our newly refurbished Open Lobby is informal and relaxing with a selection of fabulous dishes in a stylish setting.
Entertain Friends and Family in our modern restaurant with a warm welcome.
We also have ample outdoor seating so you can enjoy a spot of al fresco dining on warmer days.
Thoughtful touches and discreet charm make your stay at Holiday Inn Birmingham Airport NEC different right from the start.
Holiday Inn® Birmingham AirportNEC hotel is just 8 miles (10 min drive) from the Heart of England Conference & Event centre, the venue which is hosting the National final  and it  is offering great rates for families and friends of the contestants.
Car Parking is chargeable @£10.00 per car overnight
To book direct for the host hotel please contact Reservations department:
To book please e-mail the reservations department:
[email protected] or call 0121 70 6700 option 1
For more info check the website  here 
CLAIM YOUR FREE CONSULTATION WITH DENTAKAY
4 months ago
Need dental work ? 
All Miss England associates  in the regional heats, semi and national finals , sponsors , contestants and their families can claim a FREE NO OBLIGATION CONSULTATION  !
Click the Dentakay image below  to see the amazing offer with Dentakay –
Dentakay is the official dental sponsor for Miss England 22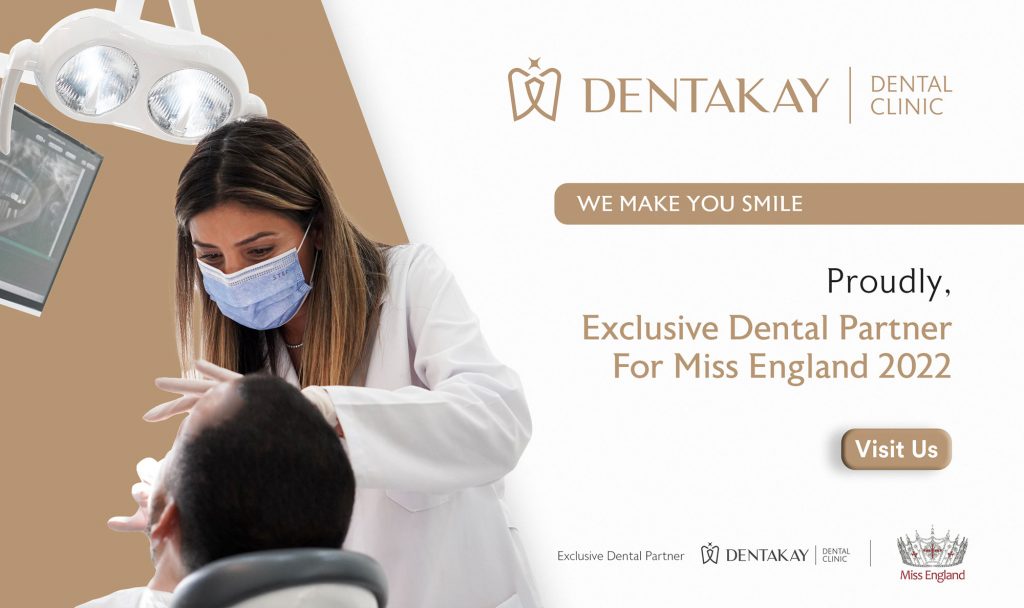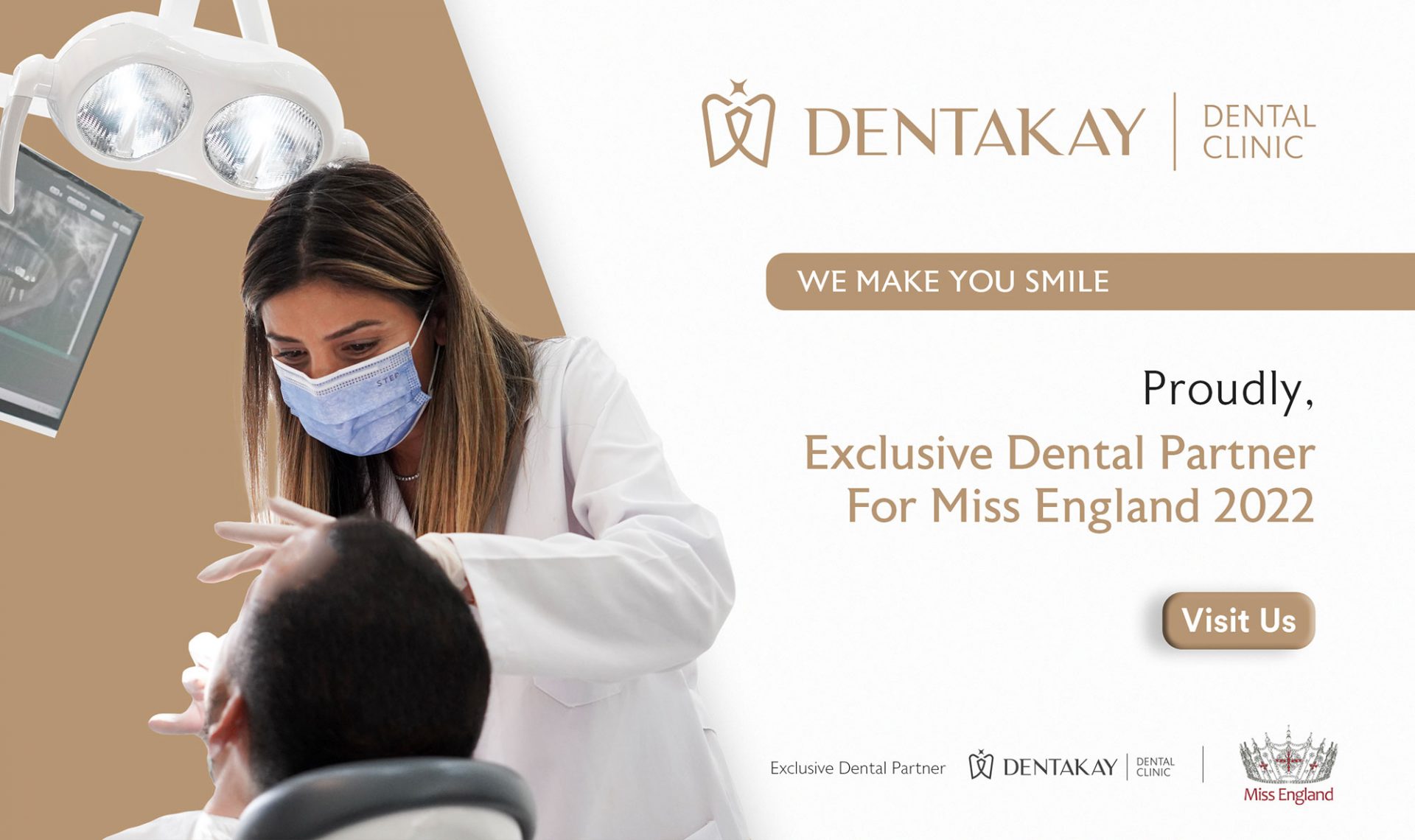 Dentakay is exclusive dental partner for Miss England 22!
5 months ago
Dentakay, a state-of-the-art dental clinic founded in 2009 and based in Istanbul is now the exclusive dental partner for Miss England 22!
Hosting some of Turkey's biggest dentists, Dentakay has become a hub of excellence & is now offering friends & associates of Miss England a FREE online consultation.
Anyone associated with Miss England that receives  a minimum treatment of 5,000 euros will receive a flight & 5 star hotel accommodation for FREE!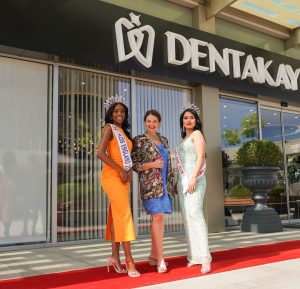 In June 2022, our very own Miss England 2019 winner, Dr Bhasha Mukherjee , Rehema Muthamia Miss England 22 and the Director Angie Beasley visited the clinic for dental treatment herself & created a video diary of her experience. ( pictured left)
The news  about Dentakay being the official Miss England Dental partner was announced at the Coventry Mercia Lions Clubs Annual Charter Night by the reigning Miss England "Rehema Muthamia" who also revealed the date Miss England 22 National final.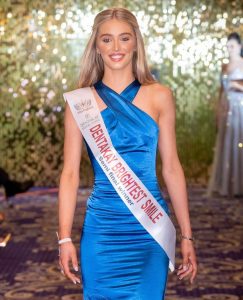 The Miss England 22 semi final was held at the taj 51 Buckingham Gate Suites & Residences on August 22nd
Most of the contestants opted to enter the Semi Final Dentakay Brightest smile round by submitting their best smile images on social media .
Paige Loren Cannon James from Liverpool (pictured left) won the semi final award and is now competing in the Grand final of Miss England . Can she win this special award again ?
Rehema will be crowning the Dentakay Brightest smile & the new Miss England on Monday 17th October at the Holiday Inn Birmingham Airport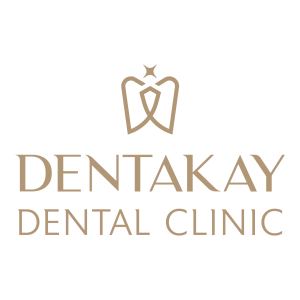 Ends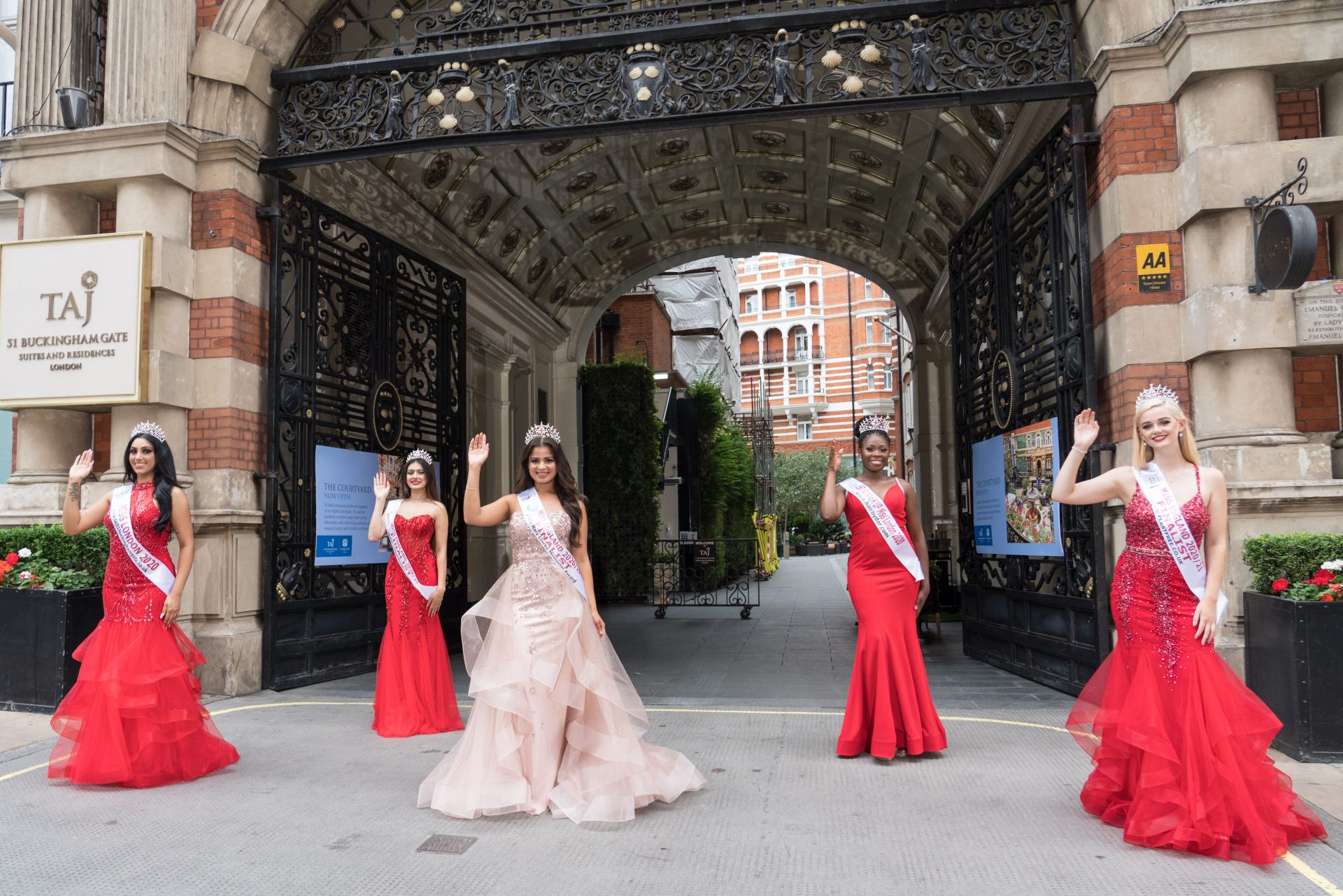 Taj 51 Buckingham Gate Suites & Residences to host The Miss England 22 Semi Final
5 months ago
At a venue fit for queens, the stunning
Taj 51 Buckingham Gate Suites and Residences
 in London is the host for the Miss England 22 semi-final for the very first time at on Monday 22nd August.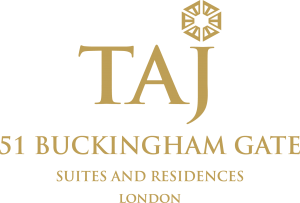 Around 40 semi-finalists will be invited to take part in this exciting one-day event consisting of an introduction and glamorous evening wear catwalk.
In the lead up to the semi-final, contestants will be invited to post a photo of themselves make up free to celebrate natural beauty sponsored by
Cetuem natural cosmetics  
Since winning the 70th
Miss World
title in Puerto Rico in March 22 , Miss Poland, Karolina Bielawska, has been seen highlighting the work of the 
White Eagle Club donation centre 
to help the Ukranian people in their time of suffering and she has been travelling around the globe attending Miss World events.
On the day of the semi final , Contestants will arrive from various parts of England in their own smart daywear to introduce themselves to the judges and do a final catwalk wearing their own choice of evening wear.
The judges will decide who goes forward to the Miss England Final this October!  The public vote on the Miss England app will start on August 1st & it will also act as one judge on the panel.
Having completed the rehearsals, and the introduction round to the judges followed by photo calls, the final catwalk will begin at approximately 3.15pm on the 22nd August and media are invited to attend the event.
The contestants will be invited to wear their own choice of evening wear for the final catwalk before the judges who will then make the difficult choice of who goes forward to the Miss England grand final.
There is also a Miss England secret judge on the day who's votes will be counted.
Winners will be announced at approximately 4.30pm.
The semi-final will be hosted by a former Mr England winner Jordan Williams, who recently appeared on ITVs Starstruck as a Michael Bublè tribute act.  Jordan has hosted the Miss England contest on numerous occasions over the years, and will be introducing the contestants to the judges .
To get onto the limited  paid guest list for the exciting fashion show style event,  tickets price is £30 per person .  Please email requests to  
[email protected]
Before the event , why not treat yourself to
The Queen's Platinum Jubilee Afternoon Tea at Taj 51 Buckingham Gate Suites and Residences on their iconic restaurant Kona. …..
Take a journey through Queen Elizabeth's sensational reign this Jubilee year with The Queen's Platinum Jubilee Afternoon Tea. It features intrinsically designed pastries and scrumptious savoury treats, all inspired by Her Majesty's 70 years of service. From miniature royal carriages encasing delicate pastries, to beautiful handmade table dressings in the rich royal colour of purple, this beautiful and delicious afternoon tea is fit for royalty.
To book the Queen's Platinum Jubilee Afternoon Tea, or any of the other experiences the hotel offers, please visit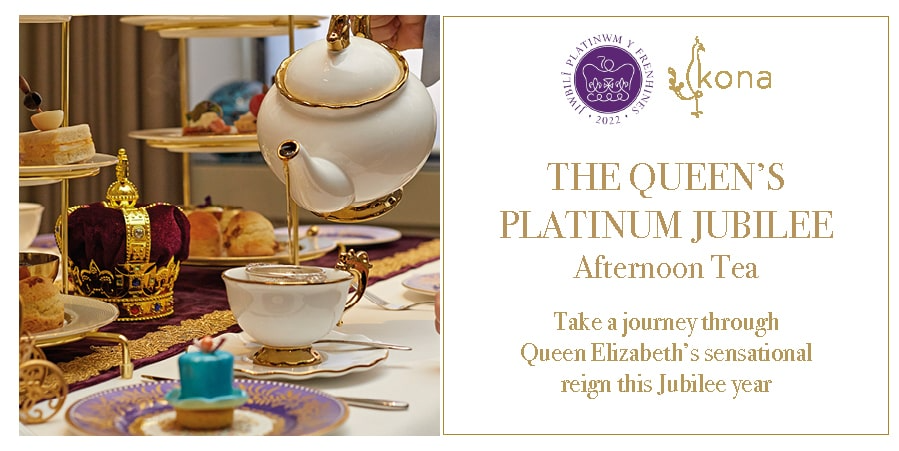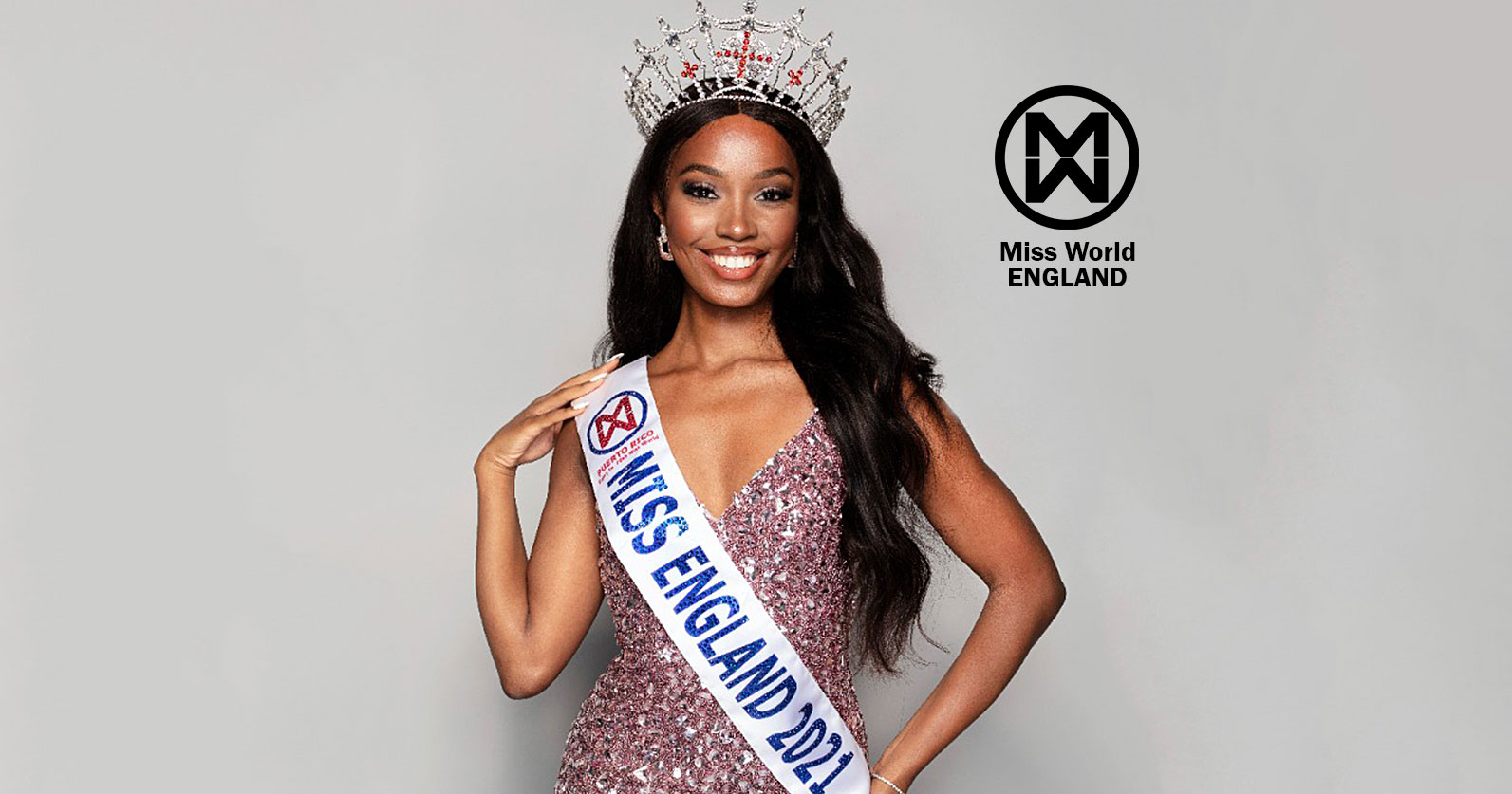 Rehema Muthamia is the reigning Miss England
Rehema won the title in August 21 and represented England at the 70th Miss World in Puerto Rico.
Rehema reached the final 6 in the Beauty with a Purpose round with her campaign "Phoenix Rising" talking opening about Violence against Women .
Visit Rehemas website for more information www.rehemamuthamia.com