Miss England 2022 Final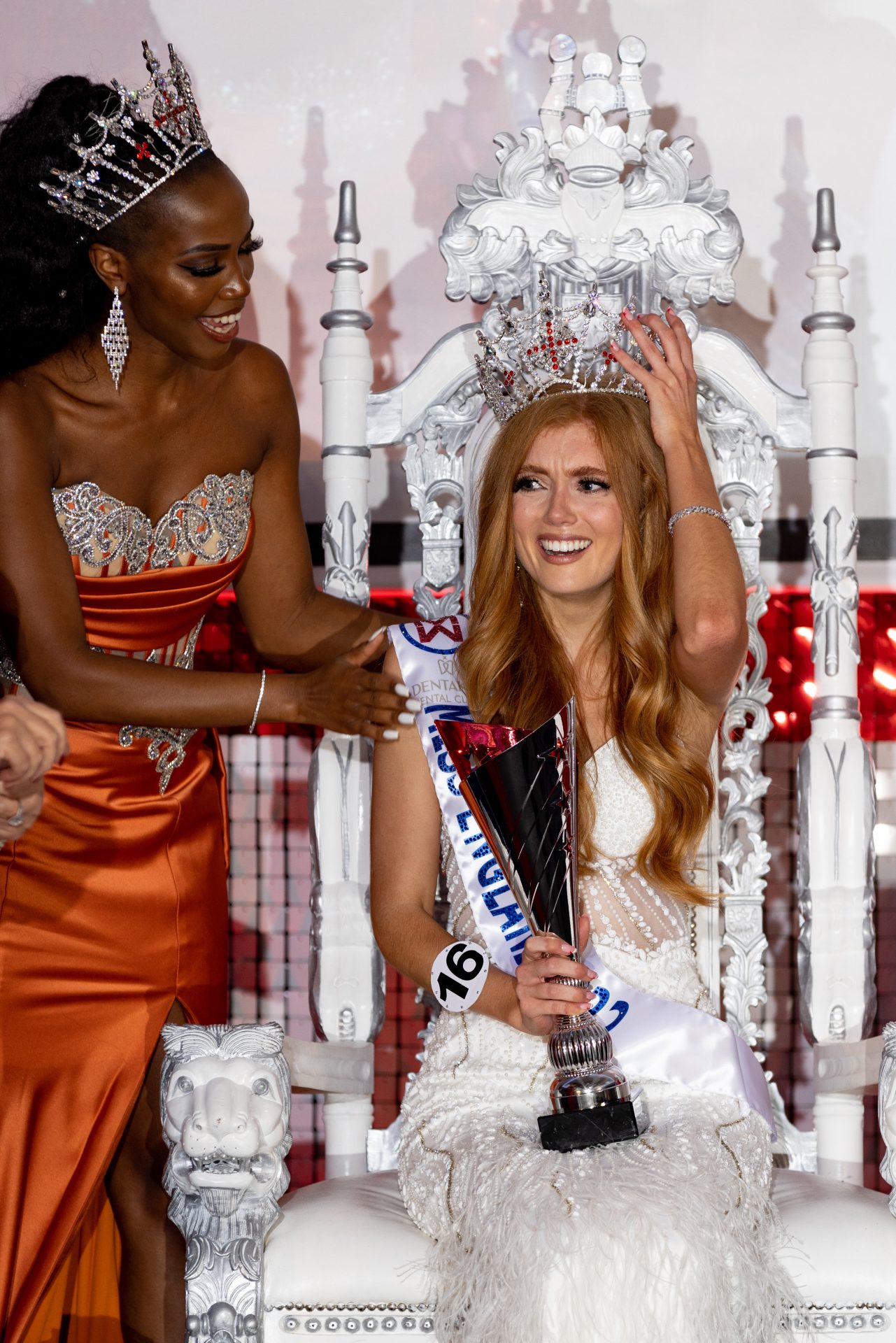 The Miss England National final was held two days – 16th & 17th October 2022 at the Holiday Inn Birmingham Airport sponsored by Dentakay Dental Clinic 
In the lead up to the final ,  national finalists were invited to participate in 10 qualifying rounds to try and reach the shortlist at the final .
The rounds which offer a fast track place in to the top 12 on the night of the final include ;
Sportsround – 1st  October – This is tough check out the 2021 MISS ENGLAND SPORTSROUND 
Cetuem Bare Face- The no make up round – where contestants are encouraged to post a photo of themselves MAKE UP FREE on their own social media to promote natural beauty click here to see the finalists who have entered this round already sponsored by Cetuem Skincare
Artero Beautiful Hair round Saturday 8th October – 10 x Best hair entries will be invited to Salon International
Eco round – Ethical Fashion round in association with WASUP
Talent round – Finalists can submit a video of themselves to the Miss England office . The top 10 will be invited to showcase their talent at the Head office of SOLARAIR SEQUIN WALLS  A top 3 will then be invited to perform at the Miss England National 2 day final
Beautiful Brows Social media queen –  In association with Beautiful Brows –
Beauty with a Purpose Fundraising round – Contestants are invited to raise funds for the Miss World charity as part of the competition .
Click this link to find out the results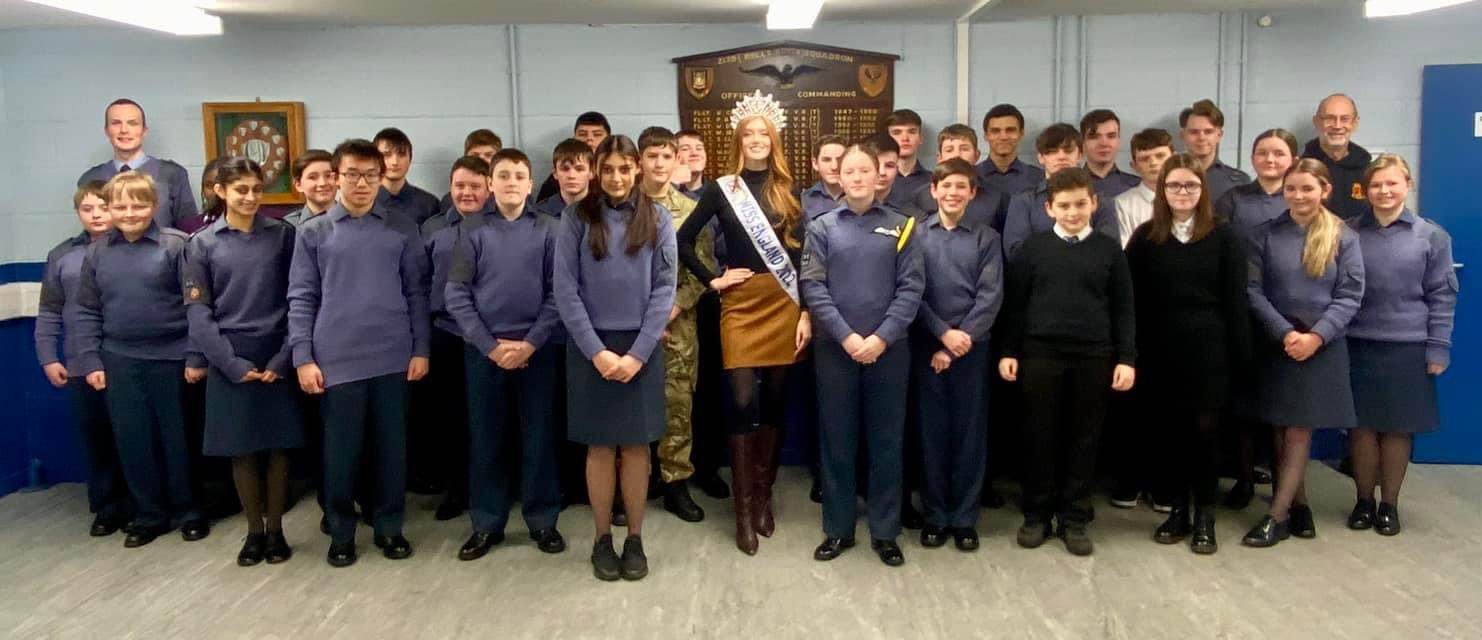 Now that's a Model student!
2 days ago
The reigning Miss England, Jessica Gagen, is an advocate for the promotion of STEM careers to the next generation, and recently travelled up to Glasgow to give an inspiring talk about her journey into aerospace engineering to 2175 (Rolls-Royce) Squadron RAF Air Cadets, alongside a visit to Strathclyde University and the Glasgow Science Centre.
Having took a hiatus from education to pursue a modelling career at the age of 18, Jess
started her degree in Aerospace Engineering at the age of 24, admitting that she felt lost in
her late teens as a result of not knowing what the different variations of engineering were
or the wide career prospects a degree in the subject could lead to, so now utilises her
platform as Miss England to educate school-age children and young adults about the power
of STEM careers.
Jess noticed a lack of females in her cohort when she started at Liverpool University in 2019,
and having acquired a following of young girls through her Instagram account as a result of
her modelling career, decided to showcase elements of her degree on the social platform in
order to advertise the many opportunities a degree in aerospace engineering holds. As a
result she was scouted for the Miss England competition, and won her title in the October of
2022 for her efforts in showcasing aviation and engineer careers alongside a plethora of
charity work.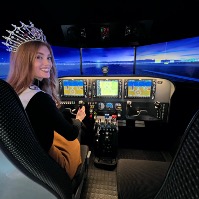 "I feel it's important I communicate the challenges I faced leading up to studying my degree in order to establish to the next generation that there's always a way to access the course
you desire – if it takes you that little bit longer, that's okay!"
"I chose the wrong A Levels and didn't make the grades I was predicted, so for years I assumed I'd never be able to access engineering, I used to think – who would want to take
on a student that didn't have a maths A Level?
I was turned down from all but one of the universities I tried – I studied physics for a year and then in 2019 the University of Liverpool offered me a place to study Aerospace Engineering!"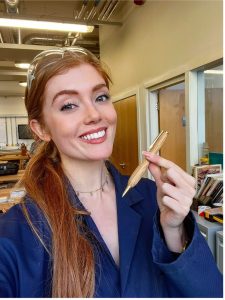 Whilst in Glasgow, Jess also visited the Science Centre where she flew flight simulators at
the Newton Flight Academy, and Strathclyde University, where she used her woodwork
skills to create a ballpoint pen using a lathe, before delivering a speech to 25 high school
teachers about the ways in which she believes they can help to advertise opportunities in
engineering to their students.
Jess said: "Kids need to know what the different types of engineering's are, the skills they'll
become equipped with, and how transferrable these are across different industries. Some
kids enjoy the idea of being a doctor but don't like the thought of working around blood –
they'd probably make fantastic biomedical engineers, able to create prosthetic limbs, but
they don't realise that's an option! So I think it's important we show them what's out
there".
At Newton Flight Academy, Glasgow Science Centre with the cadets, Jess talked about the trials and tribulations she faced en route to and during her degree, as well as the industries an engineering degree gives access to and future projects in engineering that the next generation will be involved in, before delivering a workshop which challenged the children to conduct research into the different types of engineering and where they can lead to.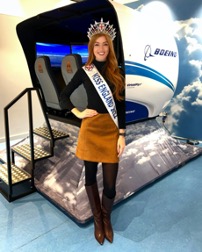 Commanding Officer 2175 (Rolls-Royce) Squadron Fg Off Stuart McLellan MBE said: "With Jess's background in Aerospace Engineering it was a perfect opportunity to kick off our guest speakers in 2023 with an engineering talk especially as we are the only Air Cadet Squadron in the UK with the connection to Rolls-Royce.   Jess is such an inspirational individual, and our cadets thoroughly enjoyed themselves".
Jess will be representing England in the 71 st Miss World Contest in Spring 2023.
For bookings, contact [email protected]
MISS ENGLAND JOINS ABS – ABSOLUTE BODY SOLUTIONS IN LIVERPOOL!
2 days ago
In preparation for the Miss World Sports round which is always a tough challenge, Jessica Gagen the reigning Miss England has joined ABS , Absolute Body Solutions in Liverpool in a bid to get fitter than she already is !
Known locally as #fancydressjess for doing over 149 5k runs mainly around the Liverpool area,  Jessica has decided to get as fit as she can do in a bid to win the Sportswoman title at Miss World.
Jessica managed to reach the final 10 in the Miss England Sportsround and said there's definitely room for improvement!
Absolute Body Solutions, or ABS for short, is a personal training brand with 5 gyms across the UK.
Their incredible, private gym spaces are located in London, Manchester, Leeds, Liverpool and South Liverpool.
Renowned for their friendly, supportive and welcoming teams of PTs as well as their expert training and nutrition programmes, ABS have helped thousands of clients to achieve life-changing goals.
Their most popular programmes include their 6, 12 and 16 week transformation programmes but the team also specialise in creating bespoke approaches to suit individual clients needs.
If you want to achieve incredible results, feel fitter, healthier and stronger and enjoy your fitness, ABS is the best place to start.
Read more about this opportunity by clicking the logo !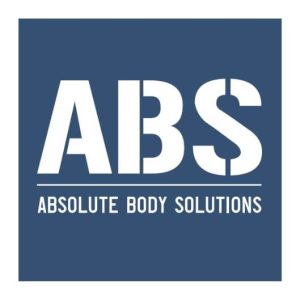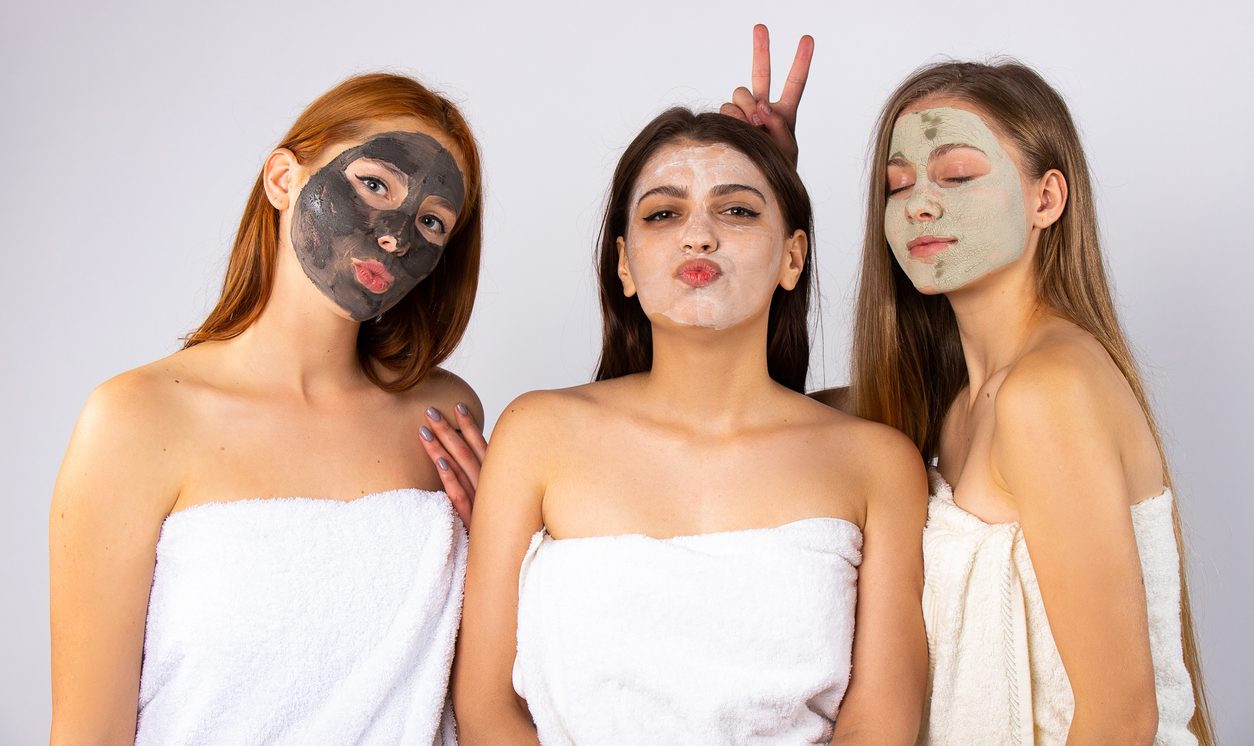 7th Heaven is delighted to announce its collaboration with Miss England ! 
2 weeks ago


The much-loved skincare brand was one of the first on the face mask scene and cruelty-free beauty pioneers back in 1985 with founder, Gregory Butcher OBE, still leading the way.  Since the 80s, 7th Heaven has proudly produced brilliantly British products for every type of customer and skin type, supplying a wide portfolio of products to over 90 countries across the globe.
From their cruelty-free foundations to their gloriously good ingredients, there's lots to love about 7th Heaven skincare, a best-selling line of face masks that are effective, inexpensive, and loaded with natural goodies.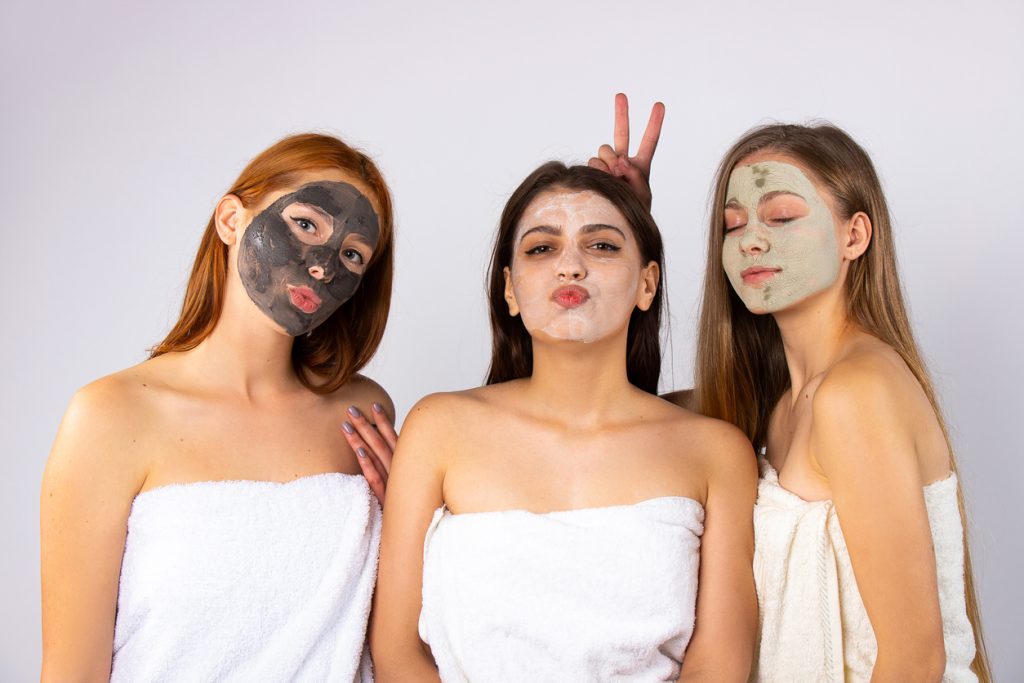 The brilliantly British skincare brand will be actively collaborating with current Miss England, Jessica Gagen, and runner ups, Emily Cossey, Milly Everatt and Melisa Raouf.
We can't wait to promote natural beauty together!
Miss England Jessica Gagen shares the importance of looking after your teeth from a young age after winning the Dentakay Brightest Smile award
2 months ago
The first ever Dentakay Brightest Smile contest was held between 30 finalists who took part in the Miss England 22 grand final. To enter this photographic contest,  the contestants were  encouraged to post their best smile photo on their own social media platforms and appeared on a dedicated
Dentakay page
on the Miss England website.
On the first day of the 2 day Miss England final , the national finalists all took part in a catwalk for the team at Dentakay to make their final choice and choose the winner!
Dr Gulay , the founder of Dentakay Dental Clinic  selected Jessica Gagen as the Dentakay Brightest smile winner who was then fast tracked through to the final 12 at the Miss England  final .
A  completely separate independent  team of judges then selected Jessica as the Miss England winner on the final night !  Jessica will now represent England at the 71st Miss World!
Miss England director Angie Beasley said "We are thrilled to have a highly skilled team of dentists associated with the Miss England  contest. Having a healthy great smile is a key part to winning our contest as Jessica went on to prove! "
Dr Gulay presented Jessica with her first award of the night and said "Jessica was chosen as the winner of the Dentakay Brightest smile award winner because of the fact that all her teeth are proportional to each other in length and width, her upper teeth have a positive relationship with the lower lip inclination when she smiles. She has a buccal corridor spacing close to the ideal when she smiles and her upper anterior teeth are in a free position from the upper lip line and are sufficiently visible when talking. Knowing now that Jessica suffered with her smile for years and received a lot of treatment while she was young, makes her win that much more memorable."
Sharing her own dental story Jessica said  "I had braces from a very young age, and I've really tried to look after my teeth ever since .
The Dentakay Brightest Smile award was the one I really had my eyes on in the run up to the final! My orthodontic treatment started at the age of 11 and lasted until I was 15 years old. I've worn a retainer of a night time ever since!  I brush my teeth with an electric toothbrush and mouthwash twice a day with whitening dental products.  I'm also a mega fan of tea – so every now and then I like to give my teeth an extra whitening boost with gels and trays I bought from my dentist. Apart from my orthodontic treatment and the whitening gels I use occasionally, I've never had any cosmetic work done on my teeth . After having treatment for so long I've tried to do my very best to prevent any unnecessary appointments.
You only get one set of adult teeth to last you the rest of your life, and luckily enough I learned the importance of that from a very young age!
Hopefully by me winning the Dentakay award will inspire more youngsters  to look after their smiles!
Id like to say a big thank you for Dr Gulay for picking me as her winner and hence, fast tracking me to the top 12 on the evening!"
Jessica , the Dentakay Brightest smile award winner selected by the main judges as Miss England 22 !
Anyone wanting to get in contact with Dentakay can do it simply on the Dentakay website, www.dentakay.com.

On the website,  fill a simple form in & one of our medical consultants will contact you as soon as possible. They will proceed to explain everything in detail and answer any questions you might have.
READ MORE ABOUT JESSICA HERE IN THE DAILY MAIL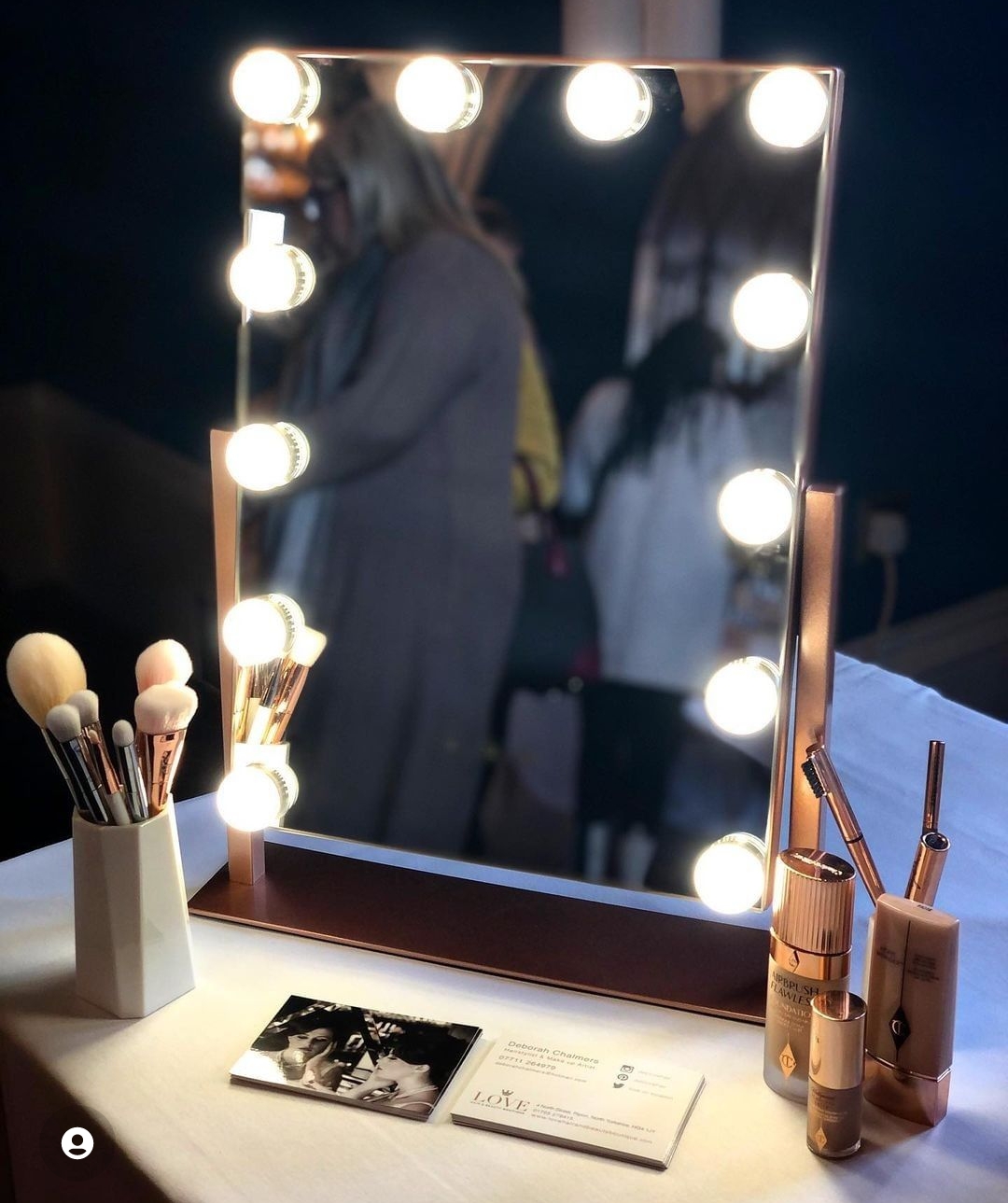 Glamour Mirrors gift Top 3 in Miss England 22
3 months ago
The top 3 Miss England 22 winners, Emily , Milly and Jessica will each receive the popular Roxy Hollywood Mirror and Ultimate Ring Light – Ultra 18" Kit.
The Roxy features the very best light technology that's professional quality – it's perfect for make-up application and can be used on the go. The 18" Ring Light Kit has ultra-bright lighting. With adjustable light settings, it's great for creating content (as well as makeup application) and includes smartphone holders and a bluetooth clicker. This is also great to be used on the go so it's a great accompaniment to the Roxy Mirror.
The sleek design includes 12 Hollywood-style LED bulbs to give you cool, warm, and daylight lighting options. You can dim the light with seamless touch controls and create a dramatic focal point in any room.
Lightweight and perfect for professionals on the go 💄
Available in Silver and Champagne Gold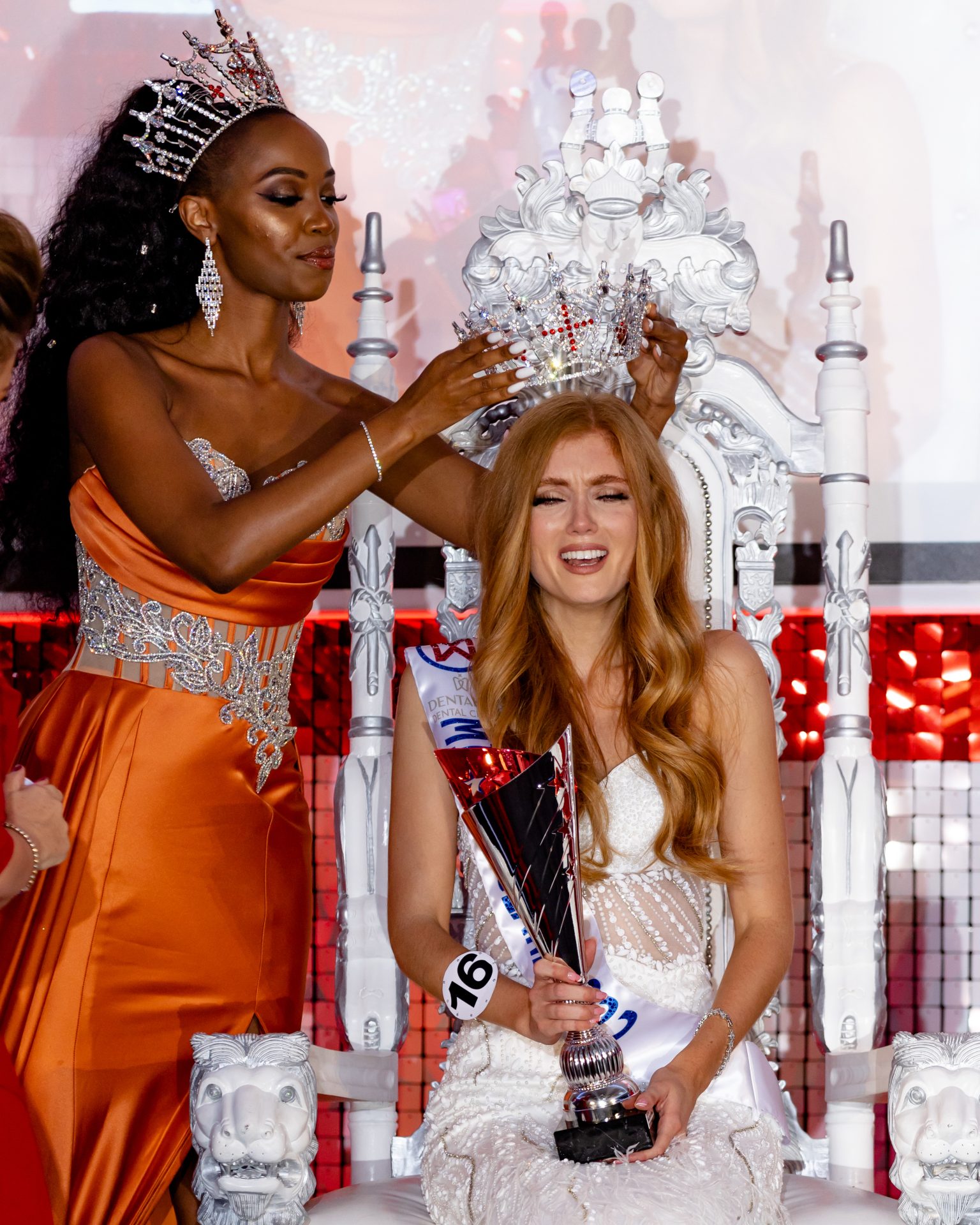 FIRST REDHEAD CROWNED MISS ENGLAND 22 
3 months ago
Jessica Gagen (27) an aerospace engineering student from Skelmersdale, Lancashire  was crowned Miss England22 at a glittering ceremony at the Holiday Inn NEC Birmingham Airport on Monday 17th October by outgoing queen Rehema Muthamia .
30 women from across England took part in the 2 day event which held a series of rounds leading up to the contest . Jessica won the Dentakay Brightest Smile award  in the first part of the contest, which fast tracked her to the top 12 .  International dentist Dr Gulay attended the event & was head judge for the Brightest smile round .
  In the lead up to the final the contestants posted images of themselves on social media showing their best smile to enter this round in the contest . The finalists also took part in a series of charity challenges which they themselves organised and a sports and no make up round .
An all women panel then selected the winner including Entrepreneur Datsa Gaile from Solaair Sequin Walls created a stunning England flag themed backdrop  , Ewelina Tomiszczak manager of the Holiday Inn and Laura Coleman Miss England 2008 who recently became a mum in front of the packed audience who all cheered when Jessica crowned the winner !
Jessica wept with joy when she was announced  ,  saying she "would use the Miss England platform to stand up for kids who were bullied at school because of the colour of their hair!
28 women from across England took part in the 2 day grand final which held a series of rounds leading up to the contest .Jessica had spent months doing charity runs in fancy dress raising over £6,500 in for charity, reached the top 10 sports , MPS Beach Beauty, reached the shortlist of the Beautiful Brows & Lashes social media influencer & Artero hair round & in the first part of the show Jess then WON the Dentakay Dental Clinic Brightest smile award which fast tracked her to the top 12 . When she reached the top 5 she delivered a powerful answer about wanting to be role model for red heads and inspire kids who are victims of bullying & encourage more women in to STEM.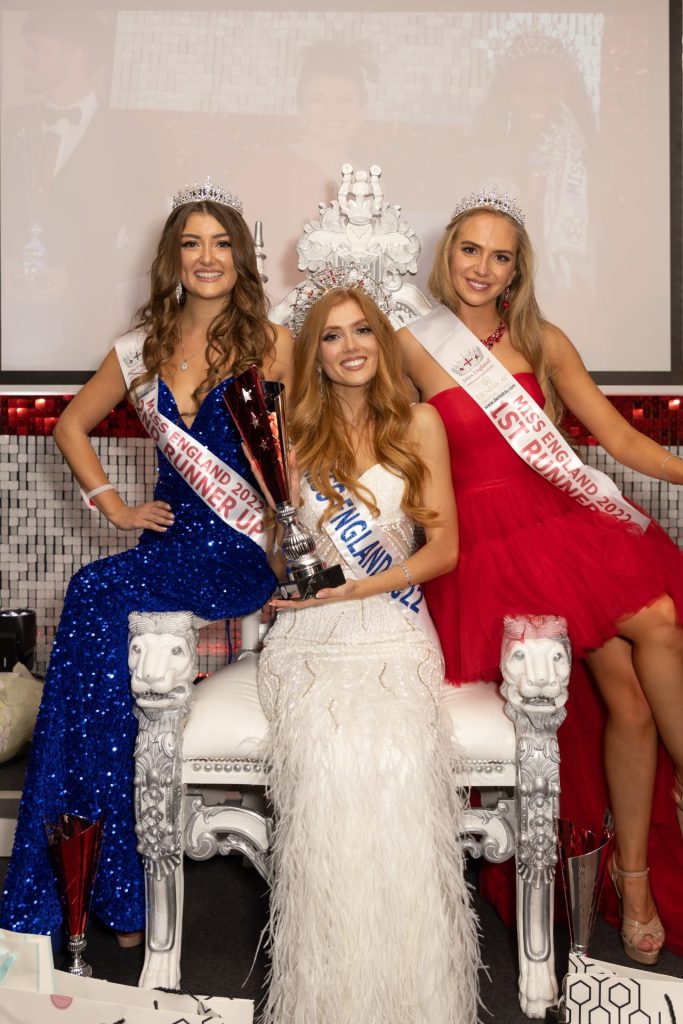 The Cetuem Bare Face winner Melisa Raouf ( pictured below centre) reached the final 5 and gave a powerful speech about empowering women to embrace their natural beauty in her bid to win along with social worker from Surrey Neha Dhull as social worker from Surrey, who also won the People's choice and Beautiful hair award .
The contestants raised over £32,000 using the Beauty with a Purpose charity platform.
Jessica will now represent England at the 71st Miss World , due to be held in the Spring of 2023
Video clips also available by request
Miss England Sportsround 22 – Penalty shoot out chooses the winner!
4 months ago
PRESS RELEASE
3rd October 2022
MISS ENGLAND 22 SPORTSROUND RESULTS
The official sportswoman winner in the Miss England 22 national finals sponsored by Dentakay Dental Clinic is " Leah Carter Welch" ( 21) from Greenwich South London .
The sports round took place at the Football Dome in Aylestone Leicester , a facility shared by Leicester City Football Club for training.
Leah has practiced Ju-jitsu for the last 15 years and has done boxing for 3 years and is currently training to be a PE Teacher.
"I'm over the moon to have won the round in Miss England its always been about sports for me and now im so excited to be fast tracked in to the final 12 of Miss England.
1st runner up went to Emily Cossey from Chelsea and 2nd runner up was Alice Jones a paramedic from Walsall .
The fitness round was taken by local Leicester PT Rob Hughes of Hughes Total Fitness who selected a top 10 who then  competed in 3 rounds of a penalty shoot out!
"I'm really pleased to be asked to assist in the Miss England Sports & Fitness round and would like to wish all the contestants the very best of luck in their own personal journey"
said Rob Hughes PT.
"Training supports my desire to stay in shape and connects me with individuals I admire across all walks of life. More than anything though, it gives me the opportunity to help people change their lives and become the best version of themselves."
To celebrate the Lionesses win, the Miss England national finals have included a penalty shoot out in this years sports round.
The 2021 Sportswoman winner "Erin Smith"   a former footballer became the goalie for the penalty shoot out to decide the ultimate winner . Here she is with the Leah following her win!
Now Leah is fast tracked through to the top 12 in the Miss England final which takes place over 2 days on the 16th & 17th October at the Holiday Inn Birmingham Airport .
The sports round is one of 12 rounds in the competition, other rounds include the Cetuem Bare Face round , a Talent , Artero Hair Catwalk and fundraising round for Beauty with a Purpose.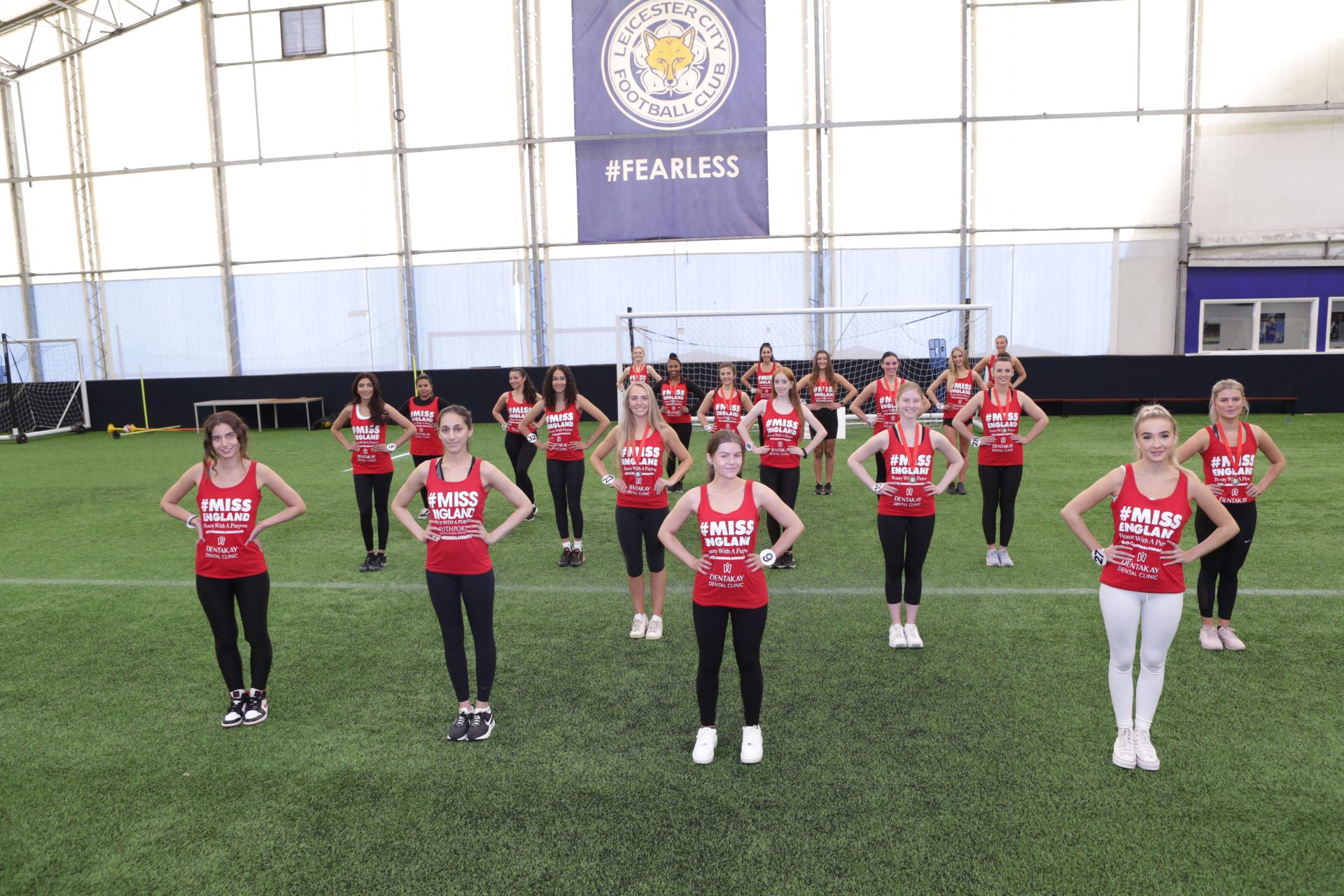 To vote for your favourite Miss England finalists download the app for free and claim a free daily vote for your favourite contestant
For more details visit..
ABOUT HUGHES TOTAL FITNESS
With over 25 years experience of working with people of all ages, abilities, shapes and sizes, all with their own particular requirements, whether it be weight-loss, muscle-building or general health and well-being I believe I have the knowledge, experience and ability to help you achieve your own personal goals and also help you in the process of achieving them.
mob – 07885288604
instagram – hughestotalfitness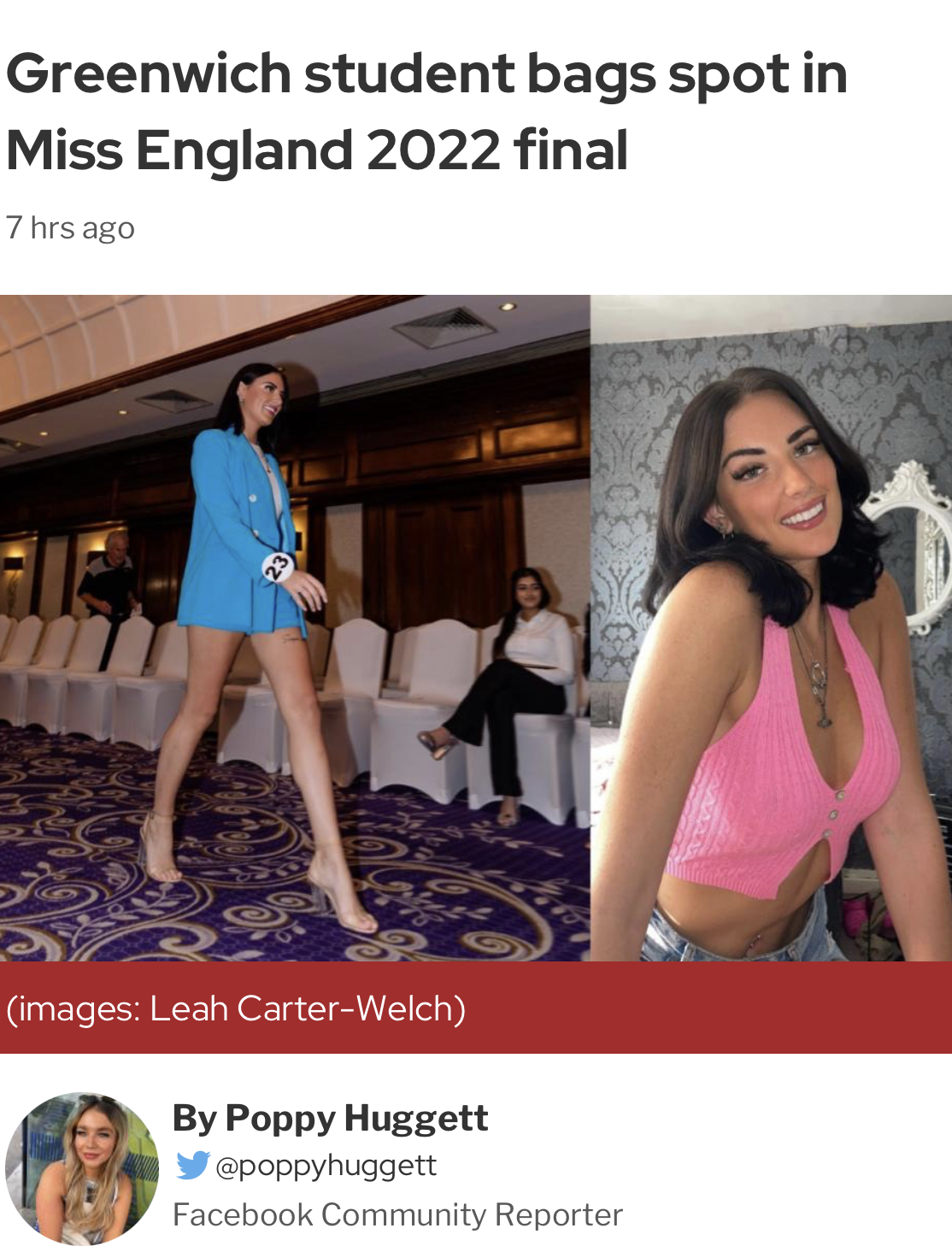 Miss England Finalist Leah -Carter-Welch in the news
4 months ago
 (CLICK THE IMAGE TO READ)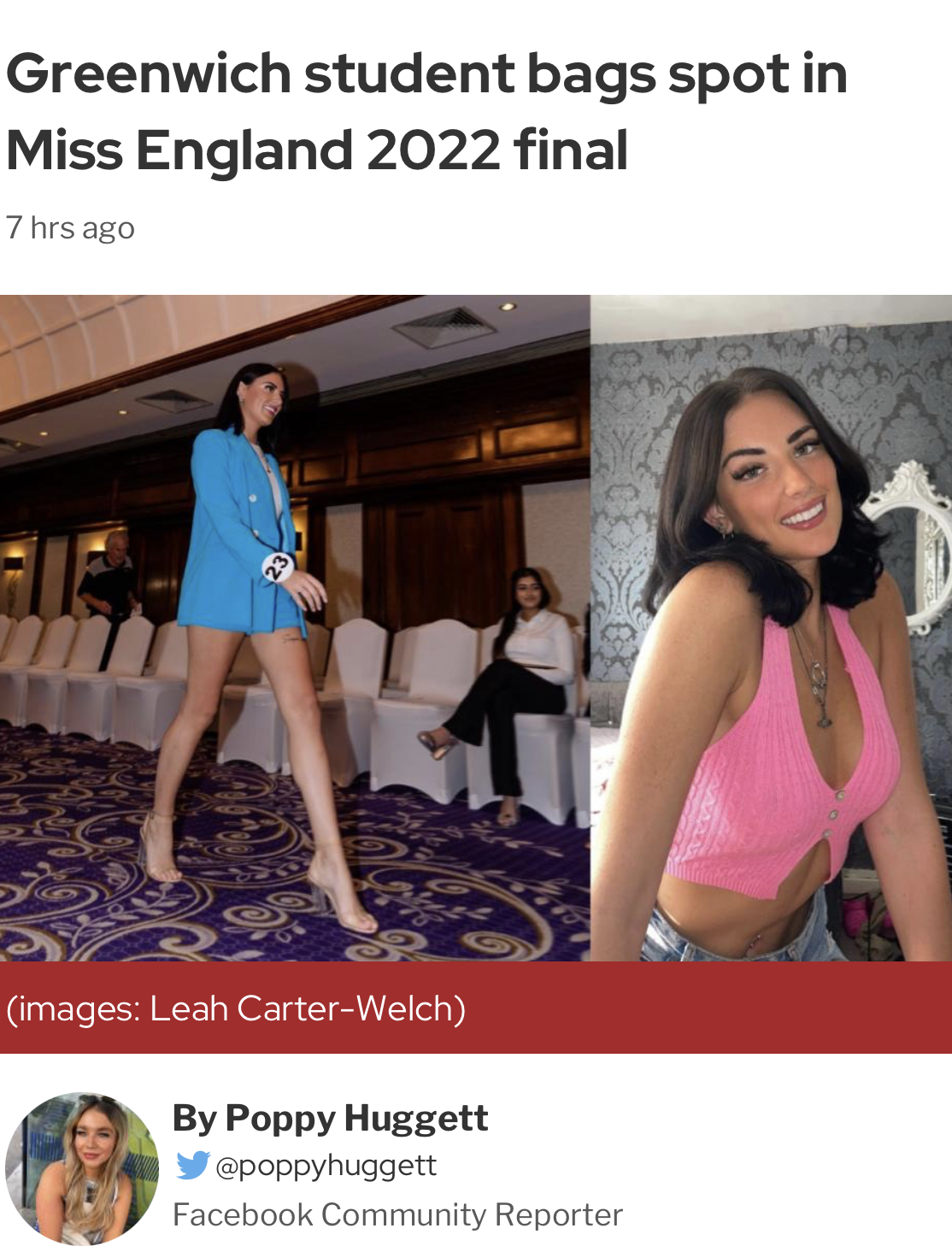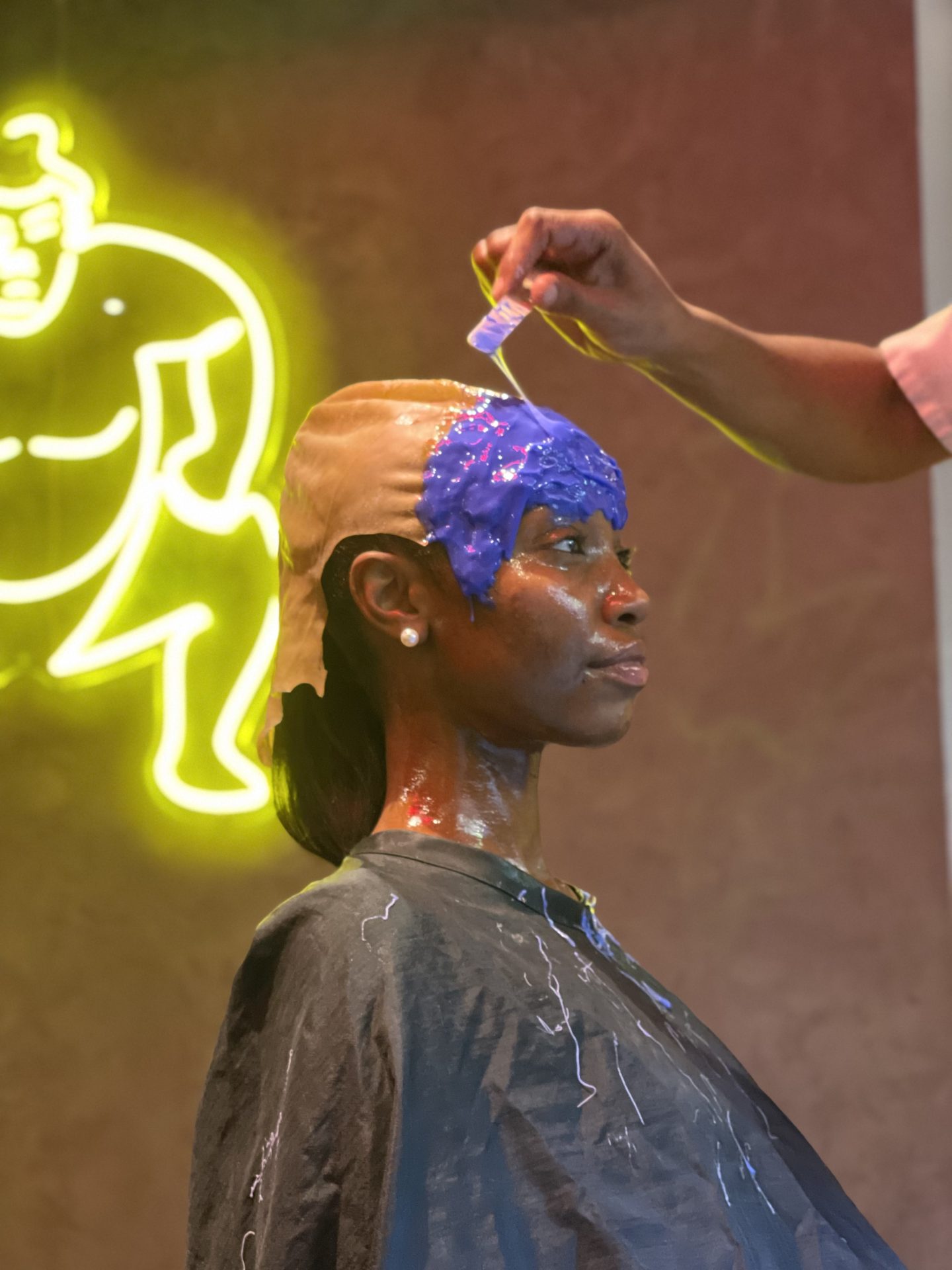 The Chocolate Face
4 months ago
Today was the first part of the creation of the chocolate face of Miss England.  It's a real pleasure to be able use my skills to create a life size bust of her face, let me tell you about the process.
Part 1: The cast is created with liquid plastics, the same as making a cast for a film or for creating a bronze statue.
Part 2: From the cast a second cast is created so the finished product is food safe.
Part 3 : From the food grade cast the base chocolate cast is created. This base gives me the shape of her face, and then real work starts! Carving by hand her features, i.e. nose, eyes, etc.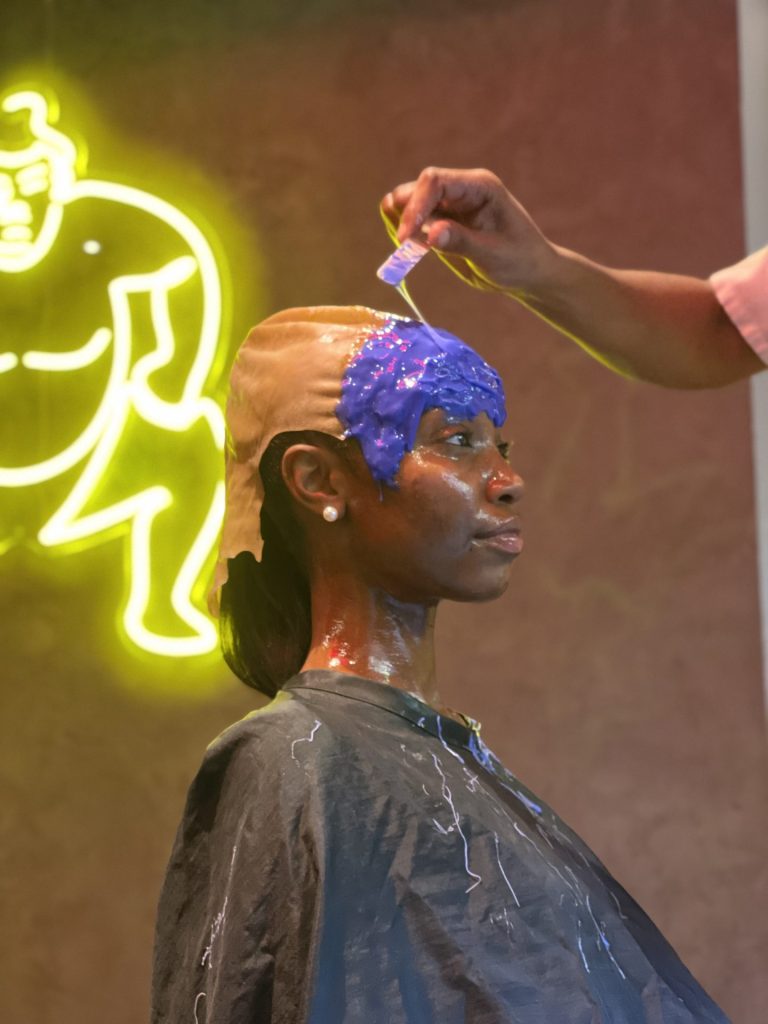 Part 4: The transportation and reveal of the chocolate face will be at the final.
I'm really looking forward to the next stage and finishing the chocolate face in time for the final, where for the first time Miss England will see it completed in full.
Wish me luck!
Chocolatier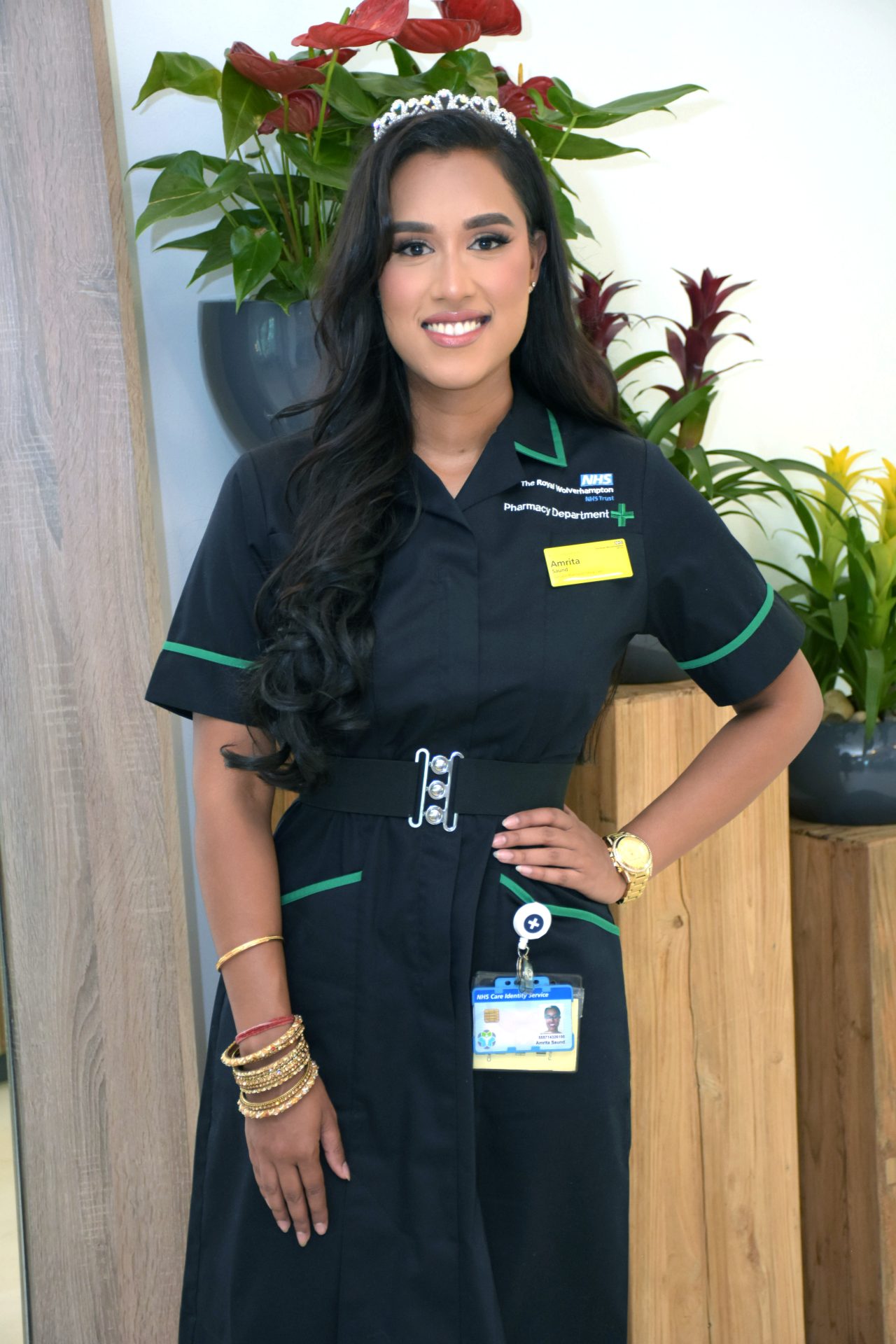 NHS PHARMACIST CROWNED MISS BIRMINGHAM
5 months ago
An NHS Pharmacist from Handsworth   "Amrita Saund"  was crowned Miss Birmingham 2022 by outgoing queen "Bella Hakim" at the recent Miss England Semi final.
In the lead up to the semi final , Amrita (26) whose late father was from Punjab swam 100 laps in 75 minutes & raised £750 in a week for the Miss World Beauty with a Purpose charity which helps disadvantaged children.
Amrita also demonstrated her Bhangra dancing skills in her talent entry video & reached the top 3 in both the talent and the publicity queen round in the contest.
"I was surprised to reach the final 3 in the talent round with so many amazing women from across England entering " said Amrita  ." I got to demonstrate some of the classic Bhangra moves to the audience at the event ,  it was great fun!" Click here to see Amrita's Talent video
Amrita took part at the Miss England Semi Final at the Taj 51 Buckingham Gate Suites & Residences in London  against a beautiful gold sequin backdrop created by SOLARAIR SEQUIN WALLS after auditioning for the Miss Birmingham competition at Ziad Altaf Photography in Birmingham .
Amrita's mother ,Bimla Saund ( pictured with Amrita) originally from Shimla, India, has supported her daughter throughout the competition & attended the semi final at the Taj 51 Buckingham Gate Suites and Residences .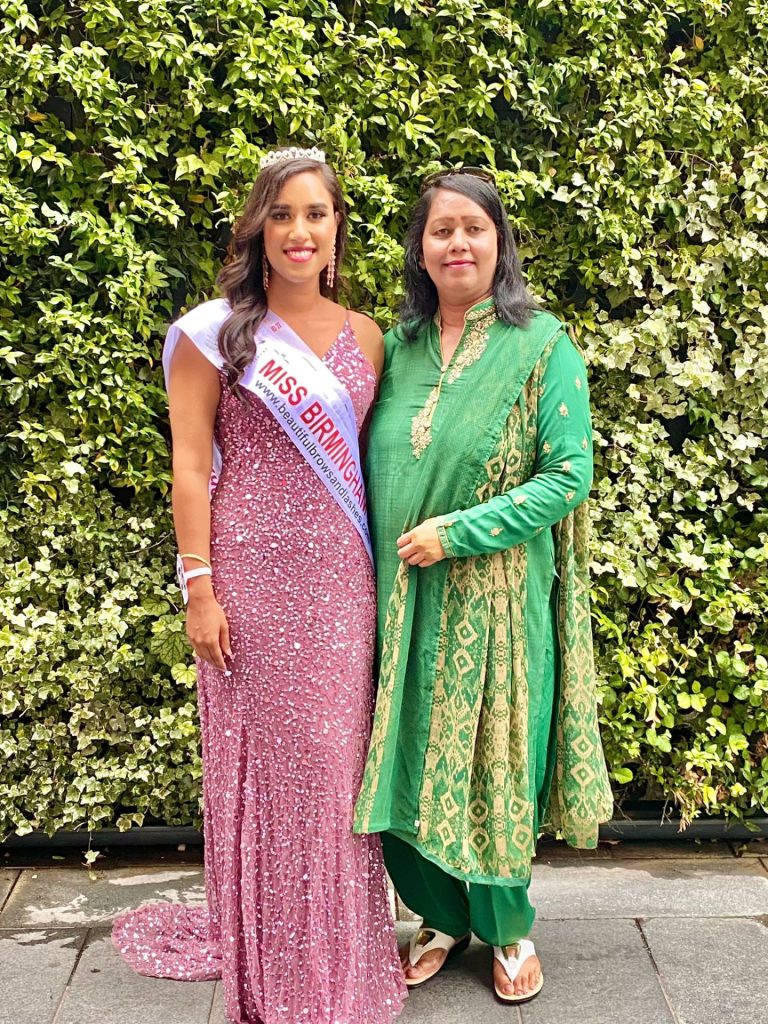 The pair are members of the Indian Ladies Club in Birmingham which is a club that helps the Indian Ladies diaspora in the UK  mingle with one another and form beautiful friendships.
Amrita also entered the Beautiful Brows social influencer round in the competition where she created an online eyebrow tutorial.
" I loved having the opportunity to get dressed up and wear make up, its such a change from my day job" said Amrita.  " I don't wear a-lot of make up generally but I love the Beautiful brows brand & how using a little can enhance my natural look.  I've been invited to create more tutorials for the brand, now that I'm Miss Birmingham & I'm hoping to share my story of feeling confident both with and without make up".
At 26 I know I feel beautiful both bare-faced and with make up on. I choose when I want to glam up. I have control. I want everyone to also have control and know that people will always have an opinion but it is up to you to filter the negativity out.
Amrita will be representing Birmingham in the 2day Miss England national final sponsored by Dentakay which will be held in the Lancaster Suite at the Holiday Inn Birmingham Airport on 16th & 17th October.
Up to 40 women from across England will be invited to take part in the national final.
Amrita added " I'm so proud to represent the second largest city in England. It is an incredibly multicultural and diverse city and I hope to make Birmingham proud in the Final"
The public vote for the competition opens on Friday 23rdSeptember where voters can make 1 Free vote a day on the Miss England App for their favourite Miss England Finalist.
For more information about Miss England visit www.missengland.info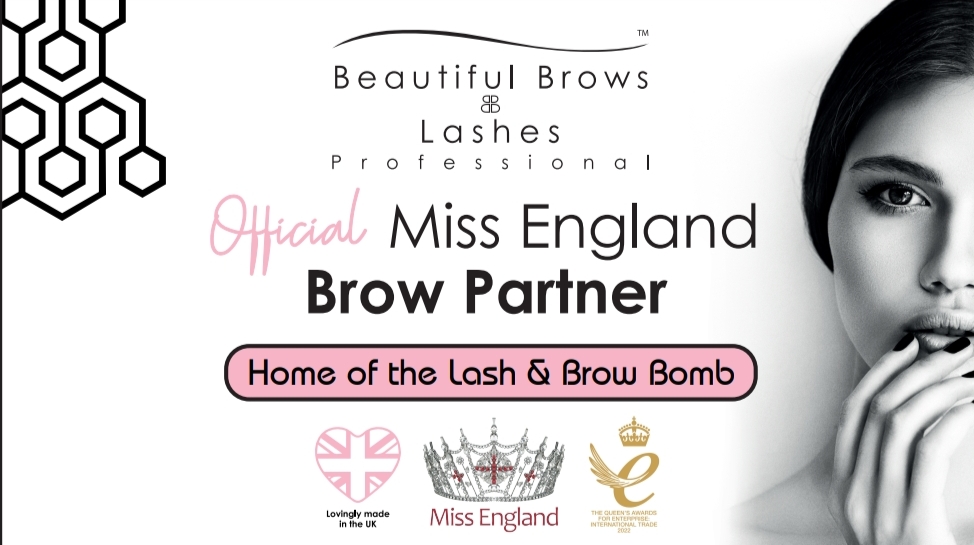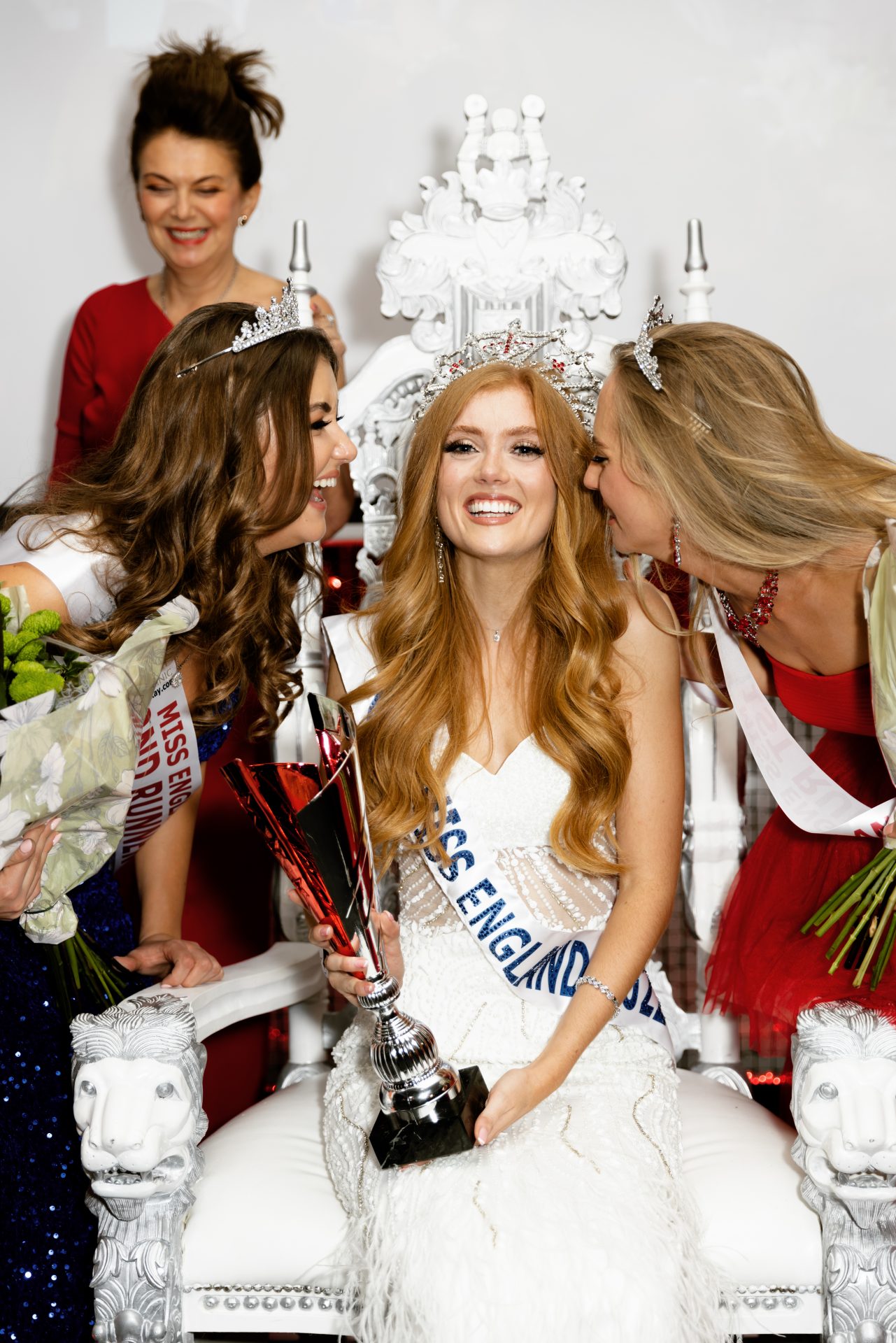 Jessica Gagen
Jessica represented Lancashire in the Miss England final reaching the shortlist of most of the qualifying award rounds .
To reach the final 12 , Jessica was voted as the contestant with the Brightest Smile by sponsors DENTAKAY DENTAL CLINIC & was presented with her winning trophy from the founder of Dentakay Dr Gulay on the night of the final.
Jessica was then voted as a top 5 finalist and delivered a powerful speech to the audience at the Holiday Inn Birmingham Airport, which resulted in her winning the Miss England crown and a place in the 71st Miss World final.