The Worlds First ever Virtual
Miss England Semi Final 
Image of Bhasha Mukherjee the reigning Miss England by www.alanstrutt.com 
Due to the Coronavirus Pandemic, like many other events, the Miss England contest was forced to cancel a series of events scheduled to be held between March – June 2020.
The semi final was due to take place  on 8thJune but due to social distancing & lockdown restrictions, this was not possible so it was moved .
Even though the UK is out of lockdown, Leicester where the Miss England contest is based is now back in Lockdown!
So the contest will now be held totally virtually !
"The Miss England semi final will now be held as a virtual event. Before Leicester went back in to lockdown we had agreed for our judges to meet at a central location (socially distanced) on the 31stJuly and all contestants will connect via zoom on the day of the event. But now Leicesters back in lockdown this is not possible . So we will just have to carry on and do the whole event virtually ! If anything changes we will let everyone know" said organiser Angie Beasley .
Up to 40 Contestants from across England have been invited to submit 3 videos to enter this years semi final, which consist of an introduction, a catwalk and a talent video..  The current Miss England NHS Doctor Bhasha Mukherjee ( pictured) will be making a special appearance  on the livestream after working at the hospital along with other former Miss & Mr England & Miss UK  winners !
Click here to see all of the Miss England Semi Finalists so far 
Tia Carter who became the first Virtual winner for Miss England in lockdown was due to be on the virtual show in Leicester with the judges who include former Miss England title holders !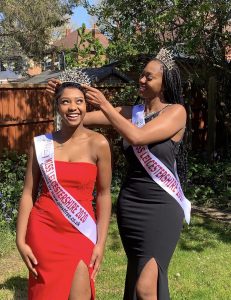 Miss Leicestershire Tia Carter was the first Miss England contestant to be crowned in Lockdown by her sister a former winner , in her back garden and has won a direct place in the national final later this year .
Find out more about Tia here 
Plans to hold the 2020 Miss & Mr England final are dependent on circumstances but organizers hope this will be held late October .
"I cant plan how the final is going to take place at the moment so until the world gets back to normal ( hopefully) we will do our best to continue selecting finalists however we can. We have a provisional date for late October but we will see how things go "  said Angie .
The semi final will be available to watch on a live stream which can be booked on the Miss England website.  An early bird offer is in place to vote for your favourite and watch the live stream for £3.99 if booked before the end of June. The semi final livestream will include exclusive interviews with the judges, entertainment and the selection of the national finalists.
Milton Keynes company, The Video News Factory, has helped Miss England put together an innovative way to broadcast the Miss England Semi-Finals and Grand Finals using Zoom linked to live streaming with public voting and overcome the lockdown.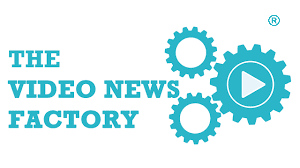 John Allard, Managing Director of The Video News Factory commented: "We are delighted to be able to offer an innovative way to help the organisers continue their sterling work with a great competition that adds tremendous value to both the contestants and society at large by celebrating 'Beauty with a purpose'.
Angie Beasley, Managing Director of Miss England commented: "This is our second year of working with The Video News Factory, who have helped us innovate and develop exciting new formats to showcase our competition. Last year they helped enable our 2019 Grand Final reach well over 14,000 viewers across the world and we look forward to even greater success in 2020".
To see the contestants competing in the semi final click here