Miss England's first ever make up free heat in association with CETUEM London is all set be held on September 29th 2023 at the Taj 51 Buckingham Gate Suites & Residences London, an exclusive 5 star hotel just steps away from Buckingham Palace.
The pre-selected contestants are invited to compete completely make up free to show off their natural beauty in a Boho themed catwalk event & talk about their professions or studies to inspire others.

Cetuem is a British family run cosmetics business specialising in skincare, founded over 30 years ago. All products are based on natural ingredients and do not contain any harmful chemicals and aren't tested on animals. They have been developed after many years of research and testing. Primarily noted for treating problem skin, such as uneven skin tone, skin blemishes, open pores and dehydrated skin. The whole range of the Cetuem skincare products contains 24 carat liquid gold that has protective properties against harmful environmental agents. They are suitable for all ages, skin conditions and colour, and are loved by celebrities, VIPs and members of royalty.  The Cetuem SCR Gold skincare range offers the perfect solution for achieving a flawless and radiant complexion that will not necessitate any make up, but will give all confidence in their natural beauty.
Throughout the summer, the Miss England competition has held a series of auditions at the "Hair by Dar" salon based in the hotels beautiful courtyard setting along with photoshoots with celebrity photographer Alan Strutt.
Following the swimwear ban earlier this summer, the Miss England contest is now focusing on natural beauty, ethical values & the inspirational contestants who are also invited to raise funds for Beauty with a Purpose , the Ethos of Miss World.
Recently , the finalists were invited to participate in a City Sightseeing London bus tour visiting some of the London Highlights wearing their own choice of work clothing to show off their studies or profession's as part of the competition.
Melisa Raouf, a politics student at King's College London is one of the judges after she made history as the first ever contestant to compete in the Miss England national final completely make up free in October 22 winning the CETUEM bare face award & finishing  3rd runner up overall in the grand final.
Now just over a year later, organisers have once again collaborated with Cetuem skincare following the success of the contests BARE FACE round which gathers interest every year. For the first time ALL contestants will be encouraged to go make up free to show off their natural beauty & ethical style in recycled Boho themed clothing , not what you would expect from the usual glitzy pageant .
Another Judge for the competition is Andria Vassiliou CEO of Cetuem London. Andria said  "We are delighted to be involved again this year with the Miss England contest, especially as all the contestants in this qualifying round have made the brave decision to go make-up free. We at Cetuem believe in helping all, regardless of skin colour and skin condition, to achieve the perfect flawless complexion that doesn't necessitate the use of make-up. We are proud to empower women and give them confidence in their natural beauty"
The final make up free catwalk for the competition is being held on Friday 29th September at 3pm at the Taj hotels Edwardian Suite.
 Three winners will be chosen to represent CETUEM SKINCARE in the Miss England national final next Spring.
The Fab UK Top Model round will be held on the same date but later in the evening where a team of make up artists will create a completely different look for the contestants taking part.
The current Miss England Jessica Gagen (28) an aerospace engineer graduate will be representing England at the 71st Miss World in Delhi India in December this year.
To see the contestants taking part please go to this link
https://www.missengland.info/qualifiers/miss-england-make-up-free-london-south-east/
For more information about The Taj 51 Buckingham Gate visit here
https://www.taj51buckinghamgate.co.uk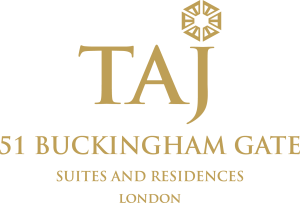 For more information about Cetuem please visit this link