VIRTUAL MISS ENGLAND
SEMI FINAL RESULTS  
Due to the Coronavirus Pandemic, like many other events, the Miss England contest was forced to cancel a series of events which had been scheduled to be held between March – June 2020.  The semi final was origionally due to take place in June but due to social distancing & lockdown restrictions, this was not possible.
The Miss England semi final was held on Friday 31stJuly as a virtual event, with just the judges & Host meeting at the Video News Factory  in Milton Keynes
Contestants from across England joined via zoom after being invited to submit 3 videos to enter which consist of an introduction, a catwalk and a talent video..  The current Miss England NHS Doctor Bhasha Mukherjee made a special appearance on zoom after working at the hospital along with other former Miss & Mr England & Miss UK winners and gave their live votes saying how inspirational contestants had been raising over £10,000 for the Beauty with a Purpose Charity.
The top fundraiser was the youngest contestant in the competition,  Jennifer Carless age 16 managed to raise £1395 for charity in the last 2 months . Another 16 year old Actress Rysa Saujani won two awards…
Miss World singer gives Beauty with a Purpose Message
Hosts and singers Natasha Hemmings Miss England 2015 and Jordan Williams Mr England 2013 kept viewers entertained by chatting to the zoom judges and introduced a special message and song from Miss World in Jamaica "Toni Ann Singh" during the evening  the event.
Plans to hold the next Miss England final are dependent on circumstances but organizers hope this will be held late October or depending on the pandemic it could be moved to early 2021 .
WINNERS AND IN THE NEXT MISS ENGLAND FINAL ARE ;
WeDoEthical Miss Eco award – Constance  –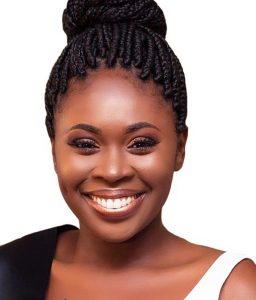 FAMILY SUPPORT WORKER FROM LEWISHAM
Constance Iloghalu from Lewisham South London created an all Green Eco outfit from an old tablecloth, fake feathers and a Xmas tree!! She also managed to create awareness & raise £770 with tree planting for a carbon neutral tomorrow!
Dedicated Constance was sponsored by All African Colours & works as a family support worker reached the top 2 in the overall fundraising round raising an additional £1,365 for Beauty With A Purpose .
Top Fundraiser Jennifer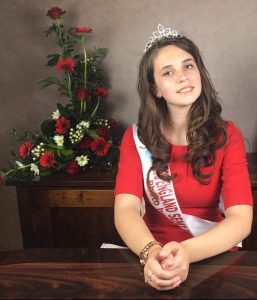 Jennifer Carless from York
Jennifer a student is youngest contestant at  just 16 in the first Miss England Virtual Semi final raised £1395 for the Beauty With a Purpose charity .
Jennifer turned 16 just a few weeks ago & since entering the contest has become a Yorkshire ambassador for WASUPME and is sponsored by SUE STONE
Miss Publicity Queen Lizzy Willis
In assoication with the Daily Star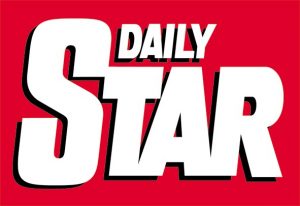 Intensive Care Nurse Lizzy Willis (22) from London won the Daily Star Publicity Award after appearing in media all over the world in the lead up to the contest with her inspiring story of being a Intensive care nurse and an army cadet.
Bare face Top model Megan Blamey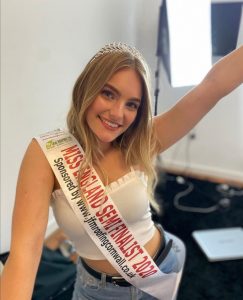 The no make up round was won by Megan Blamey a dancer from Cornwall . Megan was voted as the most natural beauty by model scout and former Miss England Angie Sinclair who now runs a swimwear brand called Eco swim made from Ocean waste.
DOUBLE AWARD WINNER
Public and Social Media Vote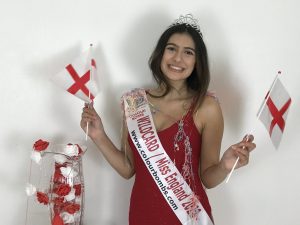 Actress Rysa Saujani from Newbury, also age 16 won two awards , winning both the public and social media vote .  Rysa has been acting since the age of 9!
The Judge choice winners were ;
NHS Nurse Rebecca Sinnarajah (22)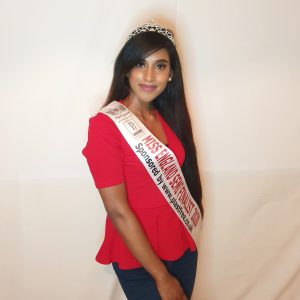 sponsored by Plastfree
Politics Student Elizabeth Martin (20)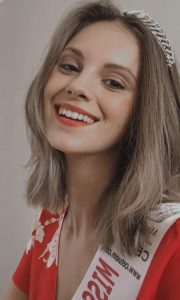 sponsored by Cetuem
Swimwear Brand owner Elli Wilson (22)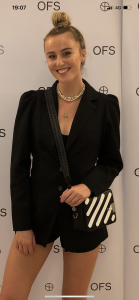 sponsored by Season Swim
Cyber Bullying Mentor Keflyn Sachar (24)
sponsored by Plastfree
Amy Beilby (26)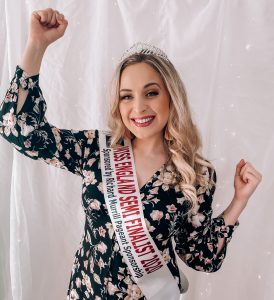 Performing arts Teacher sponsored by Richard Murrill
Pilot Nachel Rair  (25)
sponsored by Wasup
Farmer and Test Technician Ellie Pacey (20)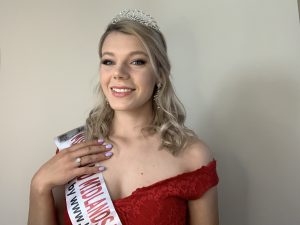 Sponsored by Kirens Homebuyers
Medical Student Natasha Chitto (18)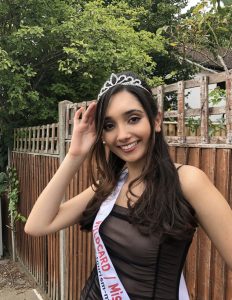 sponsored by Mauritius Tourism
Chartered Accountant Cherelle Ford (25)
sponsored by the Linda Mary Clarke Memorial award
Journalism Student Isis Flack (21)
sponsored by Sticks & Stones
Organiser Angie Beasley said she hopes to hold the next final of Miss England either in October or early next Spring depending on government restrictions but was not ruling out a final Virtual style event to choose the next winner to go forward to the 70thMiss World in 2021. Usually the Miss England final has 60 contestants in the final , but the next contest will only have 30 finalists due to social distancing.
Jordan Williams & Natasha Hemmings former Miss & Mr England winners hosted the show
JUDGES
Judges for the contest included , Rachael Butler Miss UK 96 , Angie Sinclair Miss England 1994, Dr Carina Tyrell Miss England 2015,    Indiya Ahmed Editor Asianna TV , Brendan Marc Scully , organiser of  Miss Ireland , Nijel Photographer from Studio NI Photography