Rebekah Watkins, a 26-year-old heritage site restorer and talented saxophonist, from Goole in Yorkshire was honoured with the prestigious 'We Do Ethical Queen  Semi-Finalist Award' by the brand's founder, Kelly Levell.
This accolade which gives her direct entry to the Miss England semi final was bestowed upon her during the recent FABUK Top Model contest after she had participated in the world's first makeup-free competition in association with CETUEM LONDON earlier in the day .
Both events where held by the Miss England organisers at the Taj 51 Buckingham Gate Suites & Residences  in London on Friday September 29th.
Rebekah fearlessly graced the catwalk in vintage attire, make-up free, conveying the powerful message of embracing one's natural beauty.
Rebekah's participation earned her a spot within the Miss England 2024 semi-final event scheduled for April 7th in Blackpool  .
Rebekah was chosen for her unwavering commitment to living an ethical lifestyle, aligning perfectly with the values of the esteemed We Do Ethical organisation.
Over the past decade, Kelly and her team of brand ambassadors and business partners have engaged with the public on various projects, culminating in We Do Ethical's inclusion in the historic "Her Majesty The Queen: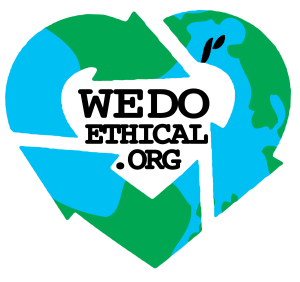 Official Platinum Jubilee Pageant Commemorative Album," released on June 5, 2022. This recognition underscores the organisation's dedication to sustainability, shared by only a handful of other sustainable organisations.
Rebekah is the founder of Dream Heritage  CIC ( a not for profit organisation which leads community heritage projects across the UK to rebuild both heritage & communities.
Rebekah's work in restoring heritage sites for the benefit of local communities exemplifies her passion for positive action, in line with We Do Ethical's mission of forging a sustainable future for people, the planet, and animals. Her journey to the Miss England finals offers an opportunity to further champion ethical living practices and use her platform to support causes such as tree planting, litter cleanups, and aiding homeless communities across the UK.
 Rebekah also runs  green projects where they equip and empower communities to look after their unloved green spaces and places, by providing for free equipment trailers, so that all the community needs to do is set up a date, time and meeting point, and there waiting for them is all the equipment they'll need (The litterbug trailer is full of everything you need for a litter pick, and the Green Fly is full of  gardening equipment for gardening).
Rebekah said "The sense of civic pride is always amazing after a mornings litter pick or gardening, aiding mental and physical health ailments, and making them proud of where they live! The youth work which runs under the banner of Dream Youth, dreams up bigger and brighter future for young people in some of the most deprived areas of the UK. We lead a number of youth groups and trips for young people, and very much target the teenage, young adult population, hoping to support them to make positive life choices and to be an indomitable, force for good in our world! In addition to this we also run Time Out To Dream, which is a monthly gathering where young people can meet other young people who are exploring Christianity, and feel encouraged and empowered by that. These gatherings involve walks, film nights, BBQs and music nights, and are refreshing, enjoyable, and authentic. By doing this we hope to create the next generation of dreamers and believers!"
Rebekah's dedication to her own work which aligns with We De Ethical could lead to her winning an ethical hamper prize worth £1000 at the Miss England gala final event next May.
You can follow Rebekah's journey and contribute to her tree-planting efforts to support her journey by visiting the organisation's social media account: @wedoethicalorg