Entries are now invited for  Miss Liverpool City Region 2022 , however the current winner will be a hard act to follow !
Poppy Gerrard represented the city of Liverpool so well at Miss England and proved she isnt just a pretty face!
Winning one of the famous national awards in the contest , and reaching the Top 5 from all 44 finalists,  Poppy qualified for the final 3 in both the Bare Face Top Model & Talent rounds in the final .  Poppy also impressed the judges by performing a stunning dance routine for the guests and judges at the much anticipated Miss England 2021 final at the Heart of England Conference and Events Centre in August 2021 .
Watch Poppys Talent entry video here ; 
"For me beauty isn't just about your looks and I like to think that I've got quite a bit of intelligence too." said Poppy.  Ive got four A*s and I got a place to study maths in a Russell Group university.  I hope that I can show that education is important to me." she told the Liverpool Echo when she won the contest .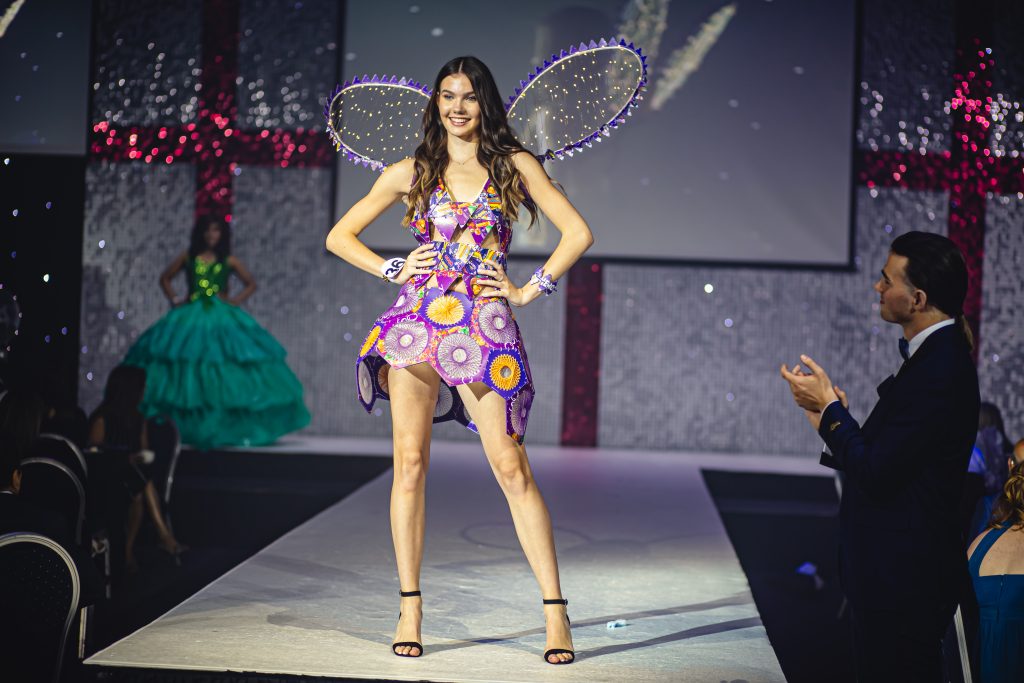 The clever maths student certainly did just that .  Poppy's incredible Eco outfit for the Ethical Fashion show on the night  was made from recycled chocolate boxes and sweet wrappers which even caught the attention of an international Chocolate company who retweeted her image ! Poppy made the outfit using Mathematical shapes with children from a local Liverpool school and won the Plastfree Eco Queen Award at the Miss England final . Since, Plastfree have used Poppy as a model at some of their national exhibitions , to show off the amazing outfit !   Click here to watch Poppys Eco Blog and find out how she created it ! 
Still a teenager and maths student and fairly new to the pageant world , it's not at all surprising that Poppy has now been invited to represent England at the Miss University contest in Korea in September .
" Poppy has been an incredible Miss England finalist and been so professional throughout the contest , we are proud that she entered Miss England , she certainly did Liverpool proud " said Angie Beasley , Director of Miss England.
"We all wish her all the very best going forward,  Im sure she has many more exciting things to come her way ! "
To enter Miss Liverpool City Region 2022 complete the entry form on the Miss England website and the organiser Pat Hughes will contact you with more information .   Pat and a judging panel will be selecting a shortlist of finalists for a final catwalk at the Fashion hub in Liverpool in August 2022.