Dentakay Brightest Smile Award
Age
26
Height
5'4
Occupation
Specialist Pharmacist Critical Care
Interesting Fact
On 07/08/22 I swam 100 laps in 75mins for my charity swim for BWAP! For the past 10 years my mother and I have been a part of the Indian Ladies club. It is a club which helps the Indian ladies diaspora in the UK mingle with one another and form beautiful friendships. A lot of the ladies who attend the events are elderly and have no family of their own in England. So when it comes to the big Indian festivals such as Diwali and Vaisakhi they have nobody to celebrate with. Therefore, as a club we try to hold events every year for these special festivals giving the ladies an opportunity to make beautiful memories with the other members and not feel alone. I attend every event so that I can show the ladies our generation of young Indian ladies have not forgotten them and want to maintain the link! This club has done wonders for the Indian ladies mental well being and I am proud to be a young Indian lady and a part of this wonderful club
Existing Title
Wildcard
Age
21
Height
5ft 7
Occupation
Recent Biomedical Sciences graduate, beginning a masters to pursue a career in medical research and development.
Interesting Fact
I have lost both my parents as a teenager, which made me experience a lot of hardships. In the process, I learned to be grateful for the life, counted my blessings and privileges and became very empathetic towards the underprivileged. Since, I had a close brush with my change in fate. My experiences have made me wise, courageous, independent and extremely resilient. I have learned to see the silver lining and tackle every life throws at me with positivity. Miss World through Miss England would provide me with the platform to use my opportunities to increase access to healthcare in rural areas around the world. I'm a swimmer, basketball player, athelete, trained in Indian vocals. Self taught in Indian classical and western dance I have represented Manchester in Dance competition.
Existing Title
Miss London
Age
23
Height
5"8
Occupation
Drug Discovery Scientist
Interesting Fact
With a balanced passion for Science and Charity work, I am a Postgraduate in Drug Discovery and Pharma Management from University College London (UCL) and have been involved in educating underprivileged children in Science/Maths/English through Angel Express Foundation for the past 6 years. I strongly believe that every child has a right to quality education which can ensure their bright future. Currently I am working as an NHS Volunteer with Guy's and St. Thomas' Hospital, London.
Existing Title
Miss Hinckley 22
Age
16
Height
5ft 5
Occupation
Business owner & Model
Interesting Fact
I am a horse rider ,I own a popular equestrian fashion brand that i started when i was 14 and also opened the first equestrian brand in a mall! I own other brand such as skincare and apparel! I love animals!
Existing Title
Miss Stockport
Age
17
Height
5ft 9
Occupation
I am a student studying Law, Business and History. I am part time working as a business admin, however I also work as a barista/mixologist in a bar.
Interesting Fact
I play the violin. I love learning History as it teaches us a variety of different things, including the past, present, and future. I want to inspire others to learn about history as it can teach you many of things including your heritage and roots. As my roots are varied from Irish, African, Scottish and English.
Existing Title
Charity Queen London
Age
23
Height
170 cm
Occupation
Chemical Engineering Master's Graduate
Interesting Fact
"I was U16 Surrey Chess Champion, and I taught 18 novice men how to row in one year! I have also completed a wingwalk and a 91 km cycle to raise money for the prevention of Young Suicide, which is a cause that is particularly close to my heart. Aside from this, I have a massive passion for travelling and have visited over 30 countries! I encourage and inspire others to travel and embrace charity work through my Instagram @emily_cossey "
Existing Title
WASUP QUEEN 21
Age
18
Height
5ft 8
Occupation
BSC (Hons) Biomedicine Student at Hull University
Interesting Fact
I aspire to become a Biomedical Scientist and a Doctor. I enjoy Horse riding, theatre, medical & environmental charity work. I have been nominated for International Woman of the Year, for the charitable work I do both at home and worldwide & I have been invited to the House of Lords by Professor Lord Robert Winston.
Existing Title
First Runner Up 2021
Age
26
Height
5"9
Occupation
Aerospace engineering student
Interesting Fact
As well as being an internationally signed model, I'm studying for a masters degree in aerospace engineering and have dreams of becoming an astronaut one day! I'm passionate about showcasing opportunities in STEM careers to girls and did so last year by running 5k for 96 days consecutively in Fancy Dress as part of my BWAP fundraising, eventually placing 2nd in the 2021 Miss England Final!
Existing Title
Climate Queen / Heat 1 winner
Age
23
Height
5'7
Occupation
Application Support Analyst
Interesting Fact
I used to be a Cheerleader where my position was Base. I also enjoy modelling and dancing. I studied Computer Science at University where I was able to see the lack of women within the STEM industry so I am a passionate advocate for women in STEM! I am supporting Pencils of Promise which is an organisation that builds schools and increases educational opportunities in the developing world, and since experiencing being restricted in accessing the technology industry, I understand how important it is for all children in the world to believe that they can access any field, whether it be business or technology and beyond. I have also become more and more aware of the importance of looking after our world for generations to come, which is why I support WeDoEthical as this organisation helps reduce pollution for a greener planet! I was able to collect a total of 1,350 tree planting pledges so far! And I will continue with efforts to collect many more!
Existing Title
Publicity Queen Semi-Final Winner
Age
26
Height
173 cm
Occupation
Public Relations
Interesting Fact
As a Forner Afghan refugee. I now understand seven different languages and speak 5. I went through a mental health breakdown; the cause was because of cultural boundaries and restrictions for a young woman like myself in 2021. For six months, I used to read books in three different languages, and I found that it gave me sanctuary and strength. Ever since, I have wanted to empower the younger female generation so that we can reign nobly in the entertainment industry by being models, actresses or singers and being morally correct.
Existing Title
Bare Face Top Model winner - in Miss London 22
Age
20
Height
168cm
Occupation
University Politics student in Kings College
Interesting Fact
Born and raised in London I am the only child. I am a runner and fitness enthusiast. I enjoy visiting the British Library during my free periods in college. I've had the privilege of global travel, which has taught me about diversity, race and religion. I also enjoy writing fictional pieces in my own time. Studying politics in hope to become an aspiring diplomat, global politics is of keen interest to me, both personally and as an aspiring diplomat. I would love to focus on getting more women in the political field due to high male dominance in world politics. I was recently invited to attend a photoshoot in Paris with a top photographer in which I posed makeup-free. My aim is to continuously promote natural beauty to help encourage and empower other women in making them feel comfortable in their own skin with no makeup on.
Existing Title
Miss North East Lincolnshire
Age
22
Height
5ft 8
Occupation
Farmer
Interesting Fact
I am one of 6 siblings from a large farming family where we work for my dad day to day. I recently learned how to make sushi and plan to open a takeaway service that I hope to build to a restaurant one day. This year I have walked London Fashion week and York fashion week. I am an artist, a showjumper I also love to travel. I'm a farmer and love spending time outdoors with my animals.
Age
27
Height
5ft 10
Occupation
Law Graduate & Child Social Worker
Interesting Fact
I was one of the organisers of Britain's First Asian Woman Festival which was about championing the empowerment of ethnic minorities and celebrating multiculturalism. I am also part of Like-Minded Females Network where we organise various events that empower, celebrate, and connect women from different backgrounds. I have an Undergraduate Degree in Social Work and a Post Graduate Degree in Law. I am currently working as a Child Social Worker so that I can achieve my career goal which is to be a Children Guardian for the Family Courts. I have aspirations to work for the United Nations to advocate for children rights across the world.
Age
19
Height
171cm
Occupation
Musical Theatre Performer
Interesting Fact
I enjoy kickboxing, running and ice skating. I am currently learning Spanish and love to horse ride when I get the chance. I speak fluent Portuguese and volunteer as an English teacher in Brazil helping children over most summer holidays. I plan to travel to as many countries as I can to learn different cultures and languages and share my love for music through performing with others as a form of music therapy.
Existing Title
Miss Leicestershire
Age
20
Height
5'6
Occupation
Optical Receptionist
Interesting Fact
I would love to be an advocate for children and adults that struggle with dyslexia. Having dyslexia myself I know how challenging it can be however since school, I have gone on to do an Engineering access course and Optical Assistants apprenticeship course as well. In autumn 2023 I hope to go university in Manchester with experience in not one but two scientific fields.
Age
25
Height
5'0
Occupation
Level 3 Business qualified, recently set up own virtual assisting company, working in a hotel and studying computer science in University. Also trained in phlebotomy.
Interesting Fact
Singer and song writer, diploma certified in music performance, I am striving to inspire through my music and want my talent to have meaning for people to relate to. I have Irish roots with my grandad being a Dubliner and have 11 younger siblings. I've raised £550 for Beauty With A Purpose, continuing to raise towards this and other causes. I took part in a BBC documentary The Truth About Your Teeth with my family and I have a certificate for being on the BBC's first pilot digital media course Make It Digital. I have done a lot of performing in younger years, the Voice Factory, CBSO Children's Chorus and Musical Theatre Youth Programme to name a few. I'm able to do accents and do a brilliant Scouse. Something cool is that my cousin's Auntie is Roisin Conaty from Impractical Jokers! I speak Czech as my partner and his family are from there, I have been multiple times and recently spent 4 weeks in the country. I love experiencing other cultures & have a passion for travelling and exploring different parts of the world. I aspire to be an advocate for mental health, something I resonate with, and raise awareness on GI/digestive conditions to educate those unaware and help people suffering to get the support they need, women especially as pain is often dismissed, having lived with GERD and CVS myself. I have plans to create a foundation providing mobility aid to help those less fortunate in the elderly and disabled community, and ideas within that to support mobility and independence. I have achieved two work awards in recent years, Marsha Hicks Apprentice of the Year 2020 & Highest Impact Consultant 2021.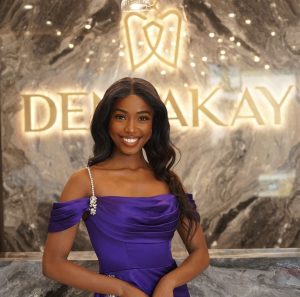 Dentakay is the new Dental partner for Miss England 2022.
The award winning dentist is running a special award in the Miss England 2022 competition  called the
DENTAKAY BRIGHTEST SMILE !
This is a special award which will fast track ONE winner  with a beautiful smile to the Miss England grand final Top 12!
DENTAKAY is the new and recommended dental partner for Miss England 22 & our very own Miss England Rehema Muthamia visited their HQ earlier this year to check out their state of the art facilities
Dentakay will be looking for a contestant with a great smile to be a brand ambassador!
Check out their website to find out more about this amazing Dentist and their state of the art clinic www.dentakay.com
Miss England Jessica Gagen shares the importance of looking after your teeth from a young age after winning the Dentakay Brightest Smile award
11 months ago
The first ever Dentakay Brightest Smile contest was held between 30 finalists who took part in the Miss England 22 grand final. To enter this photographic contest,  the contestants were  encouraged to post their best smile photo on their own social media platforms and appeared on a dedicated
Dentakay page
on the Miss England website.
On the first day of the 2 day Miss England final , the national finalists all took part in a catwalk for the team at Dentakay to make their final choice and choose the winner!
Dr Gulay , the founder of Dentakay Dental Clinic  selected Jessica Gagen as the Dentakay Brightest smile winner who was then fast tracked through to the final 12 at the Miss England  final .
A  completely separate independent  team of judges then selected Jessica as the Miss England winner on the final night !  Jessica will now represent England at the 71st Miss World!
Miss England director Angie Beasley said "We are thrilled to have a highly skilled team of dentists associated with the Miss England  contest. Having a healthy great smile is a key part to winning our contest as Jessica went on to prove! "
Dr Gulay presented Jessica with her first award of the night and said "Jessica was chosen as the winner of the Dentakay Brightest smile award winner because of the fact that all her teeth are proportional to each other in length and width, her upper teeth have a positive relationship with the lower lip inclination when she smiles. She has a buccal corridor spacing close to the ideal when she smiles and her upper anterior teeth are in a free position from the upper lip line and are sufficiently visible when talking. Knowing now that Jessica suffered with her smile for years and received a lot of treatment while she was young, makes her win that much more memorable."
Sharing her own dental story Jessica said  "I had braces from a very young age, and I've really tried to look after my teeth ever since .
The Dentakay Brightest Smile award was the one I really had my eyes on in the run up to the final! My orthodontic treatment started at the age of 11 and lasted until I was 15 years old. I've worn a retainer of a night time ever since!  I brush my teeth with an electric toothbrush and mouthwash twice a day with whitening dental products.  I'm also a mega fan of tea – so every now and then I like to give my teeth an extra whitening boost with gels and trays I bought from my dentist. Apart from my orthodontic treatment and the whitening gels I use occasionally, I've never had any cosmetic work done on my teeth . After having treatment for so long I've tried to do my very best to prevent any unnecessary appointments.
You only get one set of adult teeth to last you the rest of your life, and luckily enough I learned the importance of that from a very young age!
Hopefully by me winning the Dentakay award will inspire more youngsters  to look after their smiles!
Id like to say a big thank you for Dr Gulay for picking me as her winner and hence, fast tracking me to the top 12 on the evening!"
Jessica , the Dentakay Brightest smile award winner selected by the main judges as Miss England 22 !
Anyone wanting to get in contact with Dentakay can do it simply on the Dentakay website, www.dentakay.com.

On the website,  fill a simple form in & one of our medical consultants will contact you as soon as possible. They will proceed to explain everything in detail and answer any questions you might have.
READ MORE ABOUT JESSICA HERE IN THE DAILY MAIL
Miss England Sportsround 22 – Penalty shoot out chooses the winner!
12 months ago
PRESS RELEASE
3rd October 2022
MISS ENGLAND 22 SPORTSROUND RESULTS
The official sportswoman winner in the Miss England 22 national finals sponsored by Dentakay Dental Clinic is " Leah Carter Welch" ( 21) from Greenwich South London .
The sports round took place at the Football Dome in Aylestone Leicester , a facility shared by Leicester City Football Club for training.
Leah has practiced Ju-jitsu for the last 15 years and has done boxing for 3 years and is currently training to be a PE Teacher.
"I'm over the moon to have won the round in Miss England its always been about sports for me and now im so excited to be fast tracked in to the final 12 of Miss England.
1st runner up went to Emily Cossey from Chelsea and 2nd runner up was Alice Jones a paramedic from Walsall .
The fitness round was taken by local Leicester PT Rob Hughes of Hughes Total Fitness who selected a top 10 who then  competed in 3 rounds of a penalty shoot out!
"I'm really pleased to be asked to assist in the Miss England Sports & Fitness round and would like to wish all the contestants the very best of luck in their own personal journey"
said Rob Hughes PT.
"Training supports my desire to stay in shape and connects me with individuals I admire across all walks of life. More than anything though, it gives me the opportunity to help people change their lives and become the best version of themselves."
To celebrate the Lionesses win, the Miss England national finals have included a penalty shoot out in this years sports round.
The 2021 Sportswoman winner "Erin Smith"   a former footballer became the goalie for the penalty shoot out to decide the ultimate winner . Here she is with the Leah following her win!
Now Leah is fast tracked through to the top 12 in the Miss England final which takes place over 2 days on the 16th & 17th October at the Holiday Inn Birmingham Airport .
The sports round is one of 12 rounds in the competition, other rounds include the Cetuem Bare Face round , a Talent , Artero Hair Catwalk and fundraising round for Beauty with a Purpose.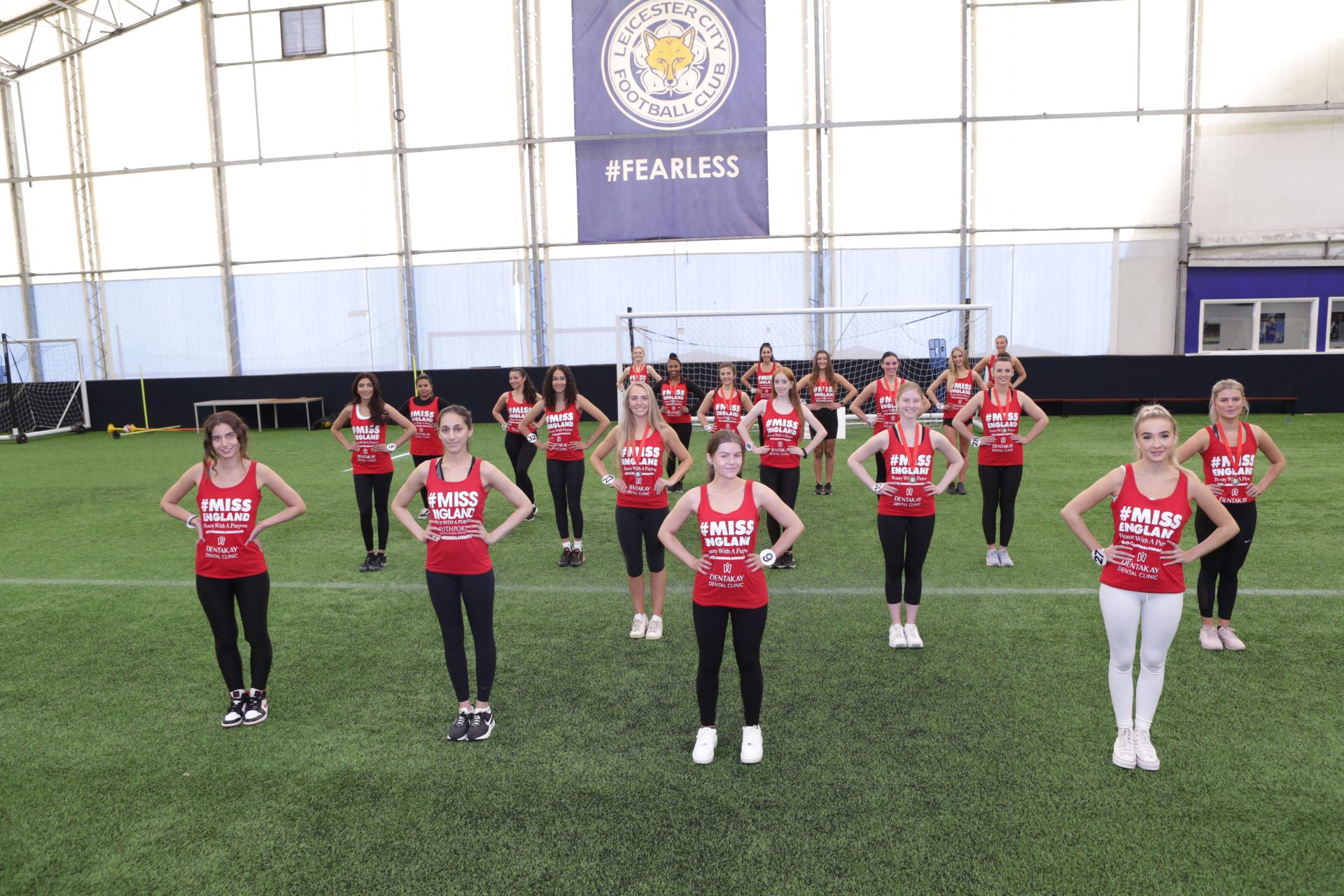 To vote for your favourite Miss England finalists download the app for free and claim a free daily vote for your favourite contestant
For more details visit..
ABOUT HUGHES TOTAL FITNESS
With over 25 years experience of working with people of all ages, abilities, shapes and sizes, all with their own particular requirements, whether it be weight-loss, muscle-building or general health and well-being I believe I have the knowledge, experience and ability to help you achieve your own personal goals and also help you in the process of achieving them.
mob – 07885288604
instagram – hughestotalfitness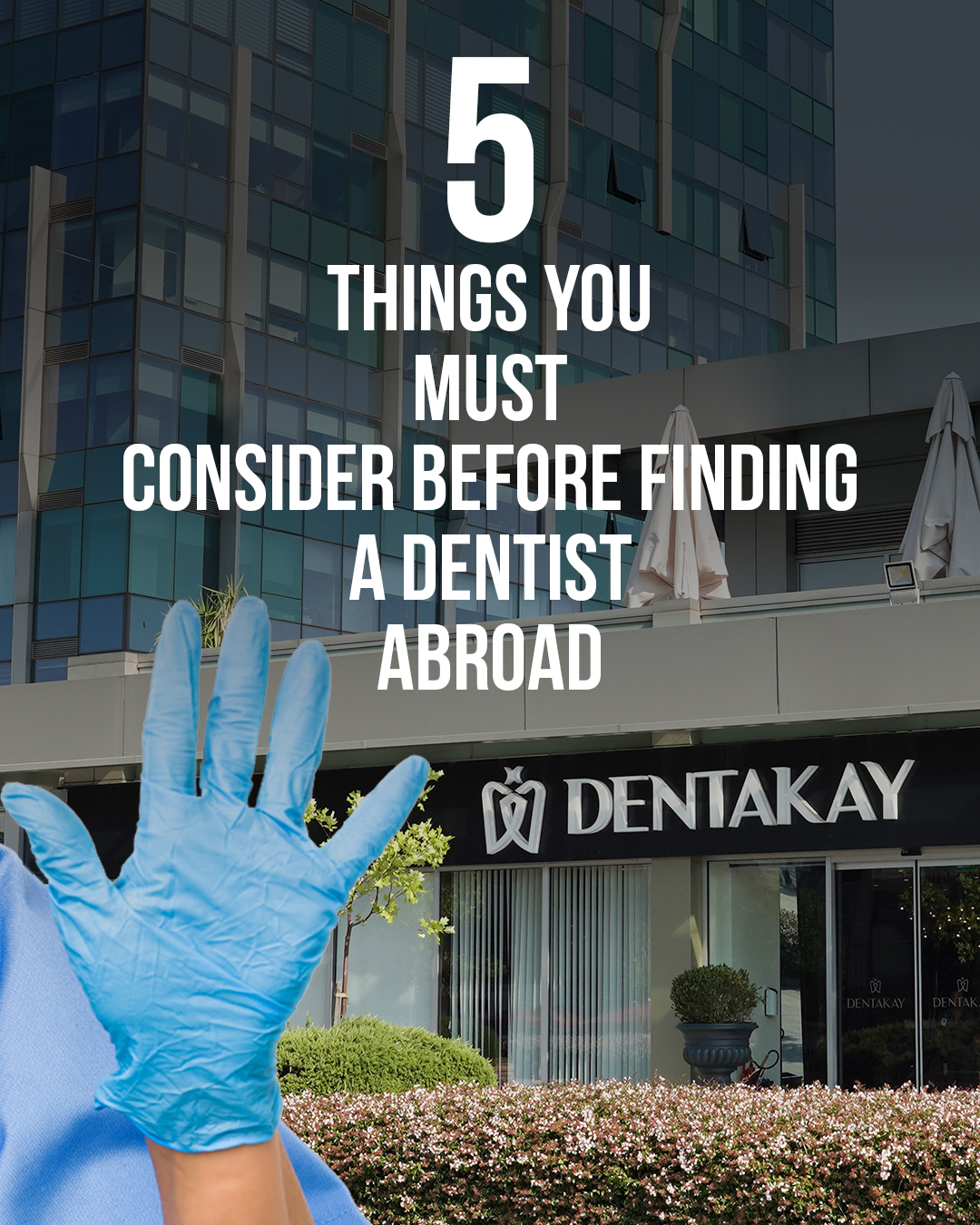 5 Things You MUST Consider Before Finding a DENTIST ABROAD.
1 year ago
When Trying to find a dentist, especially overseas, where you might be considered gullible and exploitable, being able to see the red flags is an advantage. For you to be able to spot even a slight majority of them, you would need to have spent at least a few years in the field. As a result, we compiled this list of what we think are 5 of the essential factors you MUST consider while finding a dentist overseas.
Like many things in life, a smile is something that you don't really realise the importance of until you don't have it anymore. It may seem very trivial, but once you find it hard to smile anymore, for whatever reason it may be, then the reality of what you're missing dawns on you. Once the insecurity of having a smile that you don't like starts to increase, your psychological state slowly starts to reflect that. You find yourself being over-conscious every time you smile or even giggle. This undoubtedly results in you smiling less than average.
Besides the fact that smiling has been proven to release molecules and endorphins in the brain that reduce stress and pain levels, a google search of the positive effects of smiling will give you at least 10 different results for every list you click on. So what happens when you decide that you want to visit a dentist and fix your smile?
The first thing is usually some research. You look for information about the problem you have, the main things being; how it can be fixed, dentists in your area and the price, among much more. The price ends up being one of the most significant factors that sway people towards a specific decision. With the dentistry prices in European countries being so extravagant, most prospective patients end up finding other countries like Turkey that offer the same services for a fraction of the cost. Your internal dialogue now becomes, " I can fly to Turkey, Stay at a five-star hotel, get my dental treatment, and fly back for less than it would cost me to visit the dentist here?"
Then comes the next step, making the big decision to fly to a completely different country for your treatment. This isn't an easy decision to make by any means. After years of experience in the field and thousands of satisfied patients, the following is a list of the 5 factors that we think MUST be considered before finding and committing to a dentist overseas.

Not being able to express yourself exactly how you want to can be challenging, even for people speaking the same language. Then one day, after quite a bit of research trying to find the best dentist for you, for several reasons, you find yourself interested in a dental clinic outside your country; let's take a random guess and say… in Turkey. The package deal and the price, among other things, are all okay except for one "small" factor. YOU don't speak Turkish.
Well, not to worry. The good thing is that most large clinics in countries that receive many health tourists always exhibit signs that they are international client-friendly. One of the main signs is that they have salespeople that contact you who speak a wide array of languages. Another thing is that most large clinics have a department of interpreters and translators whose sole job is to communicate with you. In most situations, the doctors speak at least a lick of English, but when they don't, the interpreters step in. 
The Difference Between Agencies and Clinics.
This distinction might not be something that you know about, but it's an important one. It might inform your decision and benefit you in the long run. A clinic is a stand-alone facility that is all-inclusive with doctors, nurses, interpreters and more. They don't need to outsource anything from a third party. Some clinics like ourselves go as far as setting up their own manufacturing processes to be as self-reliant as possible. On the other hand, an agency in the medical tourism world is an organisation that doesn't have its own facilities and staff (doctors and nurses) and, as a result, has to outsource most of the services. This means that they act as the middle man between patients and clinics that they have agreements with. 
It has to be said that some agencies work very well and have their systems developed down to a tee. However, this is not always the case. It is usually a more simplified process if you are dealing with one all-inclusive clinic that doesn't need to depend on the availability of a third party. A majority of the all-inclusive clinics have developed their efficiency and quality standards to a point where dealing with one is much more convenient and less risky. The ideal choice would be an all-inclusive clinic that has gathered a few years of experience and refined its service. This is not to say that no good deals can come from agencies, but from a general perspective, the fewer middlemen involved, the more efficient and more straightforward the system.
There are not a lot of people who rather enjoy going to the dentist; we just go out of necessity. The fact is not very many of us actually understand everything that is being done to us while we are there. This can lead to situations where patients are taken advantage of by fraudulent practitioners, especially if you are in a foreign country.
One example is billing for unnecessary treatment. Once these fraudulent practitioners sense the slightest whim of gullibility in a patient, the amount of dental issues you have just somehow increases. The same situation can manifest itself in different ways. One way would be since you are already in a foreign country and they perform a procedure on you. You can't just leave now because your treatment is not done. They use this window to add unnecessary treatments to your bill. One way to avoid this is a system like we implement. After your FREE consultation with one of our doctors, a treatment plan is agreed upon by both sides that is not changed unless the patient would like to add a new treatment. 
Another thing is the fake doctor experience. In order to instil more confidence in potential patients, some doctors add years to their experience tally. This might not necessarily be a problem when simple procedures are involved, but even one year of experience makes a big difference when it comes to more complicated procedures. One way to avoid this is to do more research into the specific clinics that you are interested in and find information about their doctors. The more willing they are to show their doctors and their doctors' CVs, then usually the less they have to hide.
Another fraudulent practice is the use of lower quality materials than promised. Most clinics get their materials from third parties. Materials for implants, Zirconium production and much more are pretty expensive to outsource. Hence some clinics may promise A-grade materials and instead give C-grade. Sometimes this might not even be intentional. The clinic may pay for A-grade quality materials from their supplier but then get defrauded and are sent the C grade instead. The worst part is that you have no way of finding out until one day, you're chewing something, and half your tooth breaks off. 
One way to spot the red flags is to look for those clinics not giving substantial guarantees of their products. Giving 10-year guarantees on a low-quality product is just a lawsuit waiting to happen. One way to be more confident is to see if a clinic has established its own manufacturing process. It's an expensive feat to undertake but worth it in the end because of the advantages it provides in the long run. After we set up our production facility, we are now entirely self-reliant. We know exactly what products are being used in the production chain as well as the exact delivery date. In case of any problems, a new set of materials is ordered, and the patient gets their treatment without any delays, accompanied by a 100 % quality guarantee.
Unexpected Changes in Price.
The extravagant dentist prices in European countries are usually one of the biggest reasons many people search for Dentists overseas. Once an agreement is offered and done, any sudden changes or rather hikes in price should be a red flag for you. Once a price is already agreed upon, unless a treatment is added, then there should be no reason to increase it suddenly. 
A "One-time pay" system that large clinics offer is one of the most advantageous deals that can be found out there. This basically means that you pay once, and all are included; your airport and clinic transfers, your treatment and your hotel. The last thing you want to be doing in a foreign country is trying to find a cab in the rain 30 minutes after anaesthetics! Besides the convenience, the sum of all the costs makes it difficult for any unexpected price spikes once agreed upon
Broad Research into Customer Reviews.
This last point might seem very trivial, but it is probably the one connected to all the rest. The only way to find a dental clinic overseas that you can trust is basically research. Let's say it a different way. The first three rules of finding a dentist overseas are 1.Research 2. Research and 3. Research. The only way to be comfortable with your decision is to exhaust all options and simply find the best fit for you. Most of the information can be found online with a little bit of digging. Checking google reviews, Client feedback on websites, client testimonials, and all the material you can find online is the best way to answer most of your questions. Don't trust anything completely. In fact, don't trust this article entirely, either. Do your own research, and don't commit until you are comfortable with all the information you received.
Dentakay is exclusive dental partner for Miss England 22!
1 year ago
Dentakay, a state-of-the-art dental clinic founded in 2009 and based in Istanbul is now the exclusive dental partner for Miss England 22!
Hosting some of Turkey's biggest dentists, Dentakay has become a hub of excellence & is now offering friends & associates of Miss England a FREE online consultation.
Anyone associated with Miss England that receives  a minimum treatment of 5,000 euros will receive a flight & 5 star hotel accommodation for FREE!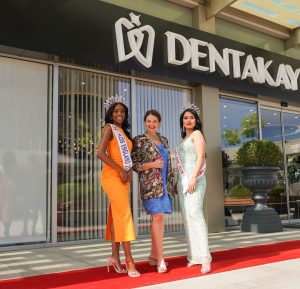 In June 2022, our very own Miss England 2019 winner, Dr Bhasha Mukherjee , Rehema Muthamia Miss England 22 and the Director Angie Beasley visited the clinic for dental treatment herself & created a video diary of her experience. ( pictured left)
The news  about Dentakay being the official Miss England Dental partner was announced at the Coventry Mercia Lions Clubs Annual Charter Night by the reigning Miss England "Rehema Muthamia" who also revealed the date Miss England 22 National final.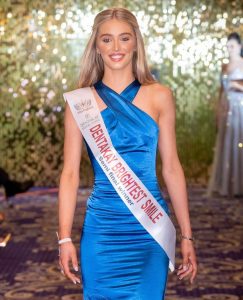 The Miss England 22 semi final was held at the taj 51 Buckingham Gate Suites & Residences on August 22nd
Most of the contestants opted to enter the Semi Final Dentakay Brightest smile round by submitting their best smile images on social media .
Paige Loren Cannon James from Liverpool (pictured left) won the semi final award and is now competing in the Grand final of Miss England . Can she win this special award again ?
Rehema will be crowning the Dentakay Brightest smile & the new Miss England on Monday 17th October at the Holiday Inn Birmingham Airport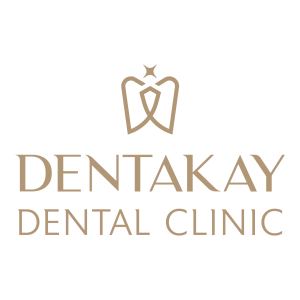 Ends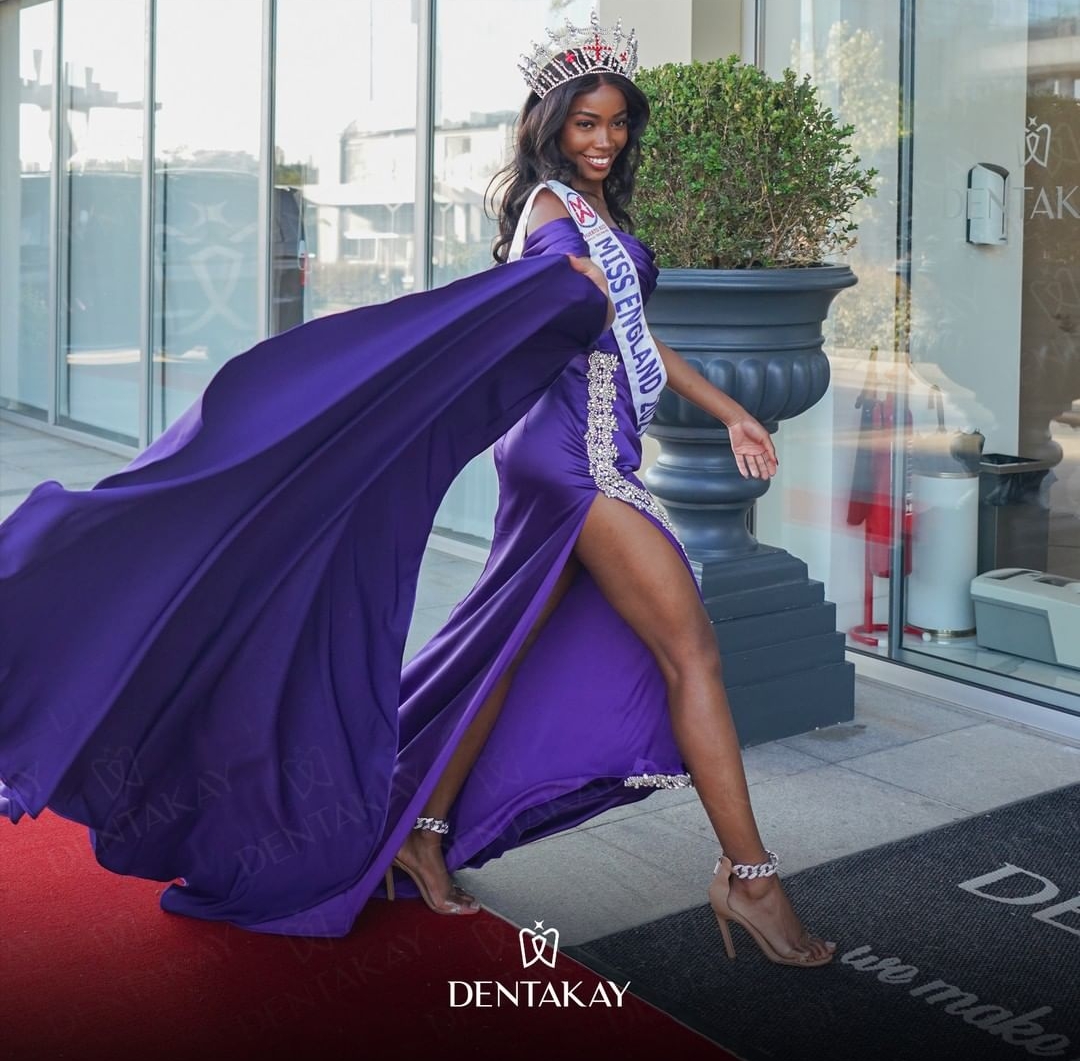 Rheuma Muthamia - Miss England 21
Rheuma Muthamia the reigning Miss England visited Dentakay with Miss England 2019 NHS Doctor Bhasha Mukherjee to see their incredible dentist surgery in July 2022 and meet some of the inspiring dentists based at their HQ