On Friday 29th September 7.30pm the final catwalk for the FAB UK TOP MODEL contest takes place in the Edwardian Suite 1 at the the Taj 51 Buckingham Gate Suites & Residences.
The finalists will all have the opportunity to model a beautiful designer gown by Puneet Bhandal on their final catwalk .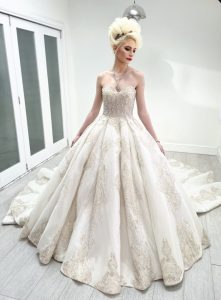 Puneet Bhandal is a West-London based designer of luxury occasionwear. She specialises in creating bespoke gowns for weddings, pageants and red-carpet events.
In particular, Puneet enjoys designing bridal gowns in both Western and South Asian styles. She enjoys fusing both styles together to produce unique pieces, tailored to the taste, shape and style of each bride.
Puneet has been involved with the Miss England contest on several occasions over the years and is always keen to support up-and-coming models as they embark on their journeys.
2023 marks the ten-year anniversary of the Puneet Bhandal brand.
Puneet is also the author of a Bollywood fiction series where she gets to imagine and describe some of the pieces she creates.
Instagram @puneetbhandal
Website: www.puneetbhandal.shop
Facebook: www.facebook.com/puneetbhandalshop
Puneet Bhandal 07931 320949
A professional team of hair & make up artists are set to style the FABUK Top MODEL contestants from Beautiful Brows & Lashes . The team are travelling from all over the country & are the official make up partner for the Miss England contest.
Beautiful Brows & Lashes also sponsored "Alice Jones " the NHS Paramedic who represented the UK in the last Top Model of the World final in Egypt after she won their influencers award at the 2022 Miss England final.
Alice will be joining the panel of judges for the exciting contest ..
To find out more about Beautiful Brows & Lashes click here .
DAR BARDOT , a celebrity Hairdresser based at the HAIR BY DAR salon in the Taj 51 beautiful Courtyard is one of the judges for the event & he will be giving a special award for the Best Hairstyle on the night to the hairdresser & the contestant.
One winner will be crowned the FAB UK TOP MODEL winner & invited to the Top model of the World final in the Spring of 2024. The two runners up will be invited to the Miss England Grand Final!
Limited paid guest list seats are available to the FABUK TOP MODEL FINAL event price £30 pp.
The catwalk starts at 7.30pm at the Taj 51 Buckingham Gate Suites & Residences
To get on the PAID GUEST LIST to watch the show go to this link :
https://www.missengland.info/product/miss-england-ticket/
Protecting Your Pageant Gown: How To Shop For The Best Dress Garment Bag
Pageant gowns are not just dresses; they are a significant investment in your passion, career, or personal milestone. Ensuring their protection and maintaining their pristine condition is paramount. This comprehensive guide will help you navigate the world of dress garment bags, ensuring your pageant gown remains as stunning as the day you first wore it.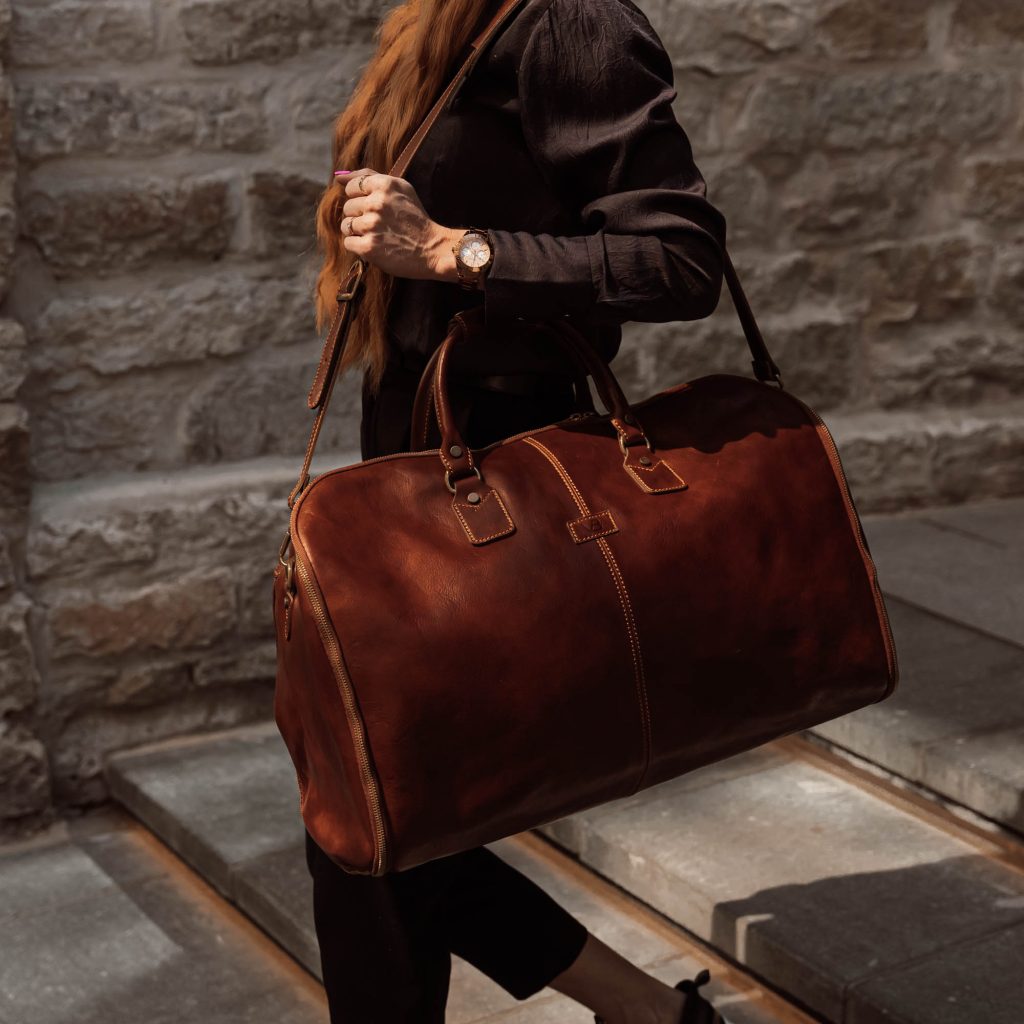 "Grand Garment Bag"
Best 2-In-1 Garment Travel Bag
If you're looking for a more stylish dress bag that doubles up as a travel bag, then the Von Baer Grand is an exceptional choice. By using full-grain Italian leather, the Grand looks really smart, much better than the tacky plastic garment bags you sometimes find. Simply unzip the duffle style bag to reveal the built-in garment bag. This versatility makes it perfect for pageants and travel, ensuring your gown is safe, and your style is on point.
Optimal Material Choices For Longevity
Selecting the right material for your wedding travel bag is more than just a matter of preference; it's about ensuring the longevity of your pageant gown. Durable, breathable fabrics protect your gown from moisture, dust, and other environmental factors that can cause damage. Thick canvas, for instance, is sturdy and allows your gown to breathe, preventing any moisture build-up that could lead to mold or mildew. Nylon and high-quality polyester are other excellent choices, offering resilience against wear and tear while maintaining the lightweight nature of the bag for easy transport. These materials are designed to withstand the rigors of travel and storage, effectively shielding your gown from the elements and keeping it in pristine condition for years to come.
Size Matters: Ensuring A Perfect Fit
The size of your garment bag is crucial in maintaining the integrity of your pageant gown. Choosing a bag that provides ample space is important, allowing your gown to rest comfortably without being compressed or crumpled. This consideration is especially vital for gowns with extensive detailing, like sequins and beads, or those with voluminous skirts. A garment bag with extra room can accommodate your gown's full length and volume, ensuring that every detail remains as designed. This foresight prevents unwanted wrinkles and helps preserve the structural and aesthetic aspects of your gown, keeping it in its intended shape and form.
Practical Features For Enhanced Protection
The functionality of a garment bag is as significant as its size and material. Features such as sturdy zippers ensure that your gown remains securely enclosed within the bag. At the same time, comfortable handles and adjustable straps make transportation hassle-free. Additionally, consider bags that offer extra compartments or pockets for accessories like shoes, jewelry, and makeup. This keeps your pageant essentials organized and prevents any potential damage to your gown caused by these items shifting during transport. A well-designed garment bag should also include a robust hanger mechanism that can support the weight of your gown without the risk of tearing or sagging. This feature is crucial for maintaining the gown's shape and preventing any strain on the fabric.
Weather-Resistant Options For Outdoor Events
For outdoor pageants or events, the weather can be an unpredictable element. Opt for a weather-resistant garment bag to ensure your gown remains protected from the elements. Waterproof or water-resistant materials are invaluable in guarding against rain, snow, and accidental spills. This feature becomes particularly important when traveling between venues or being exposed to varying weather conditions. A weather-resistant garment bag acts as a shield, keeping your gown dry and spotless, ensuring that you arrive at your event with your gown in impeccable condition.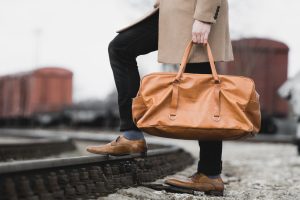 Choosing A Stylish Yet Functional Design
Functionality doesn't have to come at the expense of style. Many designers and brands have recognized the importance of aesthetics in garment bags, offering protective and stylish options. From classic and sophisticated designs to contemporary and trendy styles, there's a range of garment bags to suit your taste. These bags not only protect your gown but also act as a fashion statement, reflecting your style and adding an extra layer of excitement to the pageant preparation process.
Maintaining Your Garment Bag For Long-Term Use
A quality garment bag is an investment in the longevity of your pageant gown, and its maintenance is crucial. Regular cleaning and inspections will help you identify any signs of wear or damage early on, extending the bag's life. Avoid overstuffing the bag, as this can strain the material and zippers, and always store it in a cool, dry place when not in use. Proper care and storage of your garment bag ensure it remains a reliable protector of your gown, ready for use whenever the occasion arises.
Making A Sustainable Choice
In today's world, making environmentally friendly choices is more important than ever. Consider garment bags made from sustainable materials. Look for brands that use recycled fabrics or eco-friendly practices in their production. Not only are these options better for the environment, but they often offer superior durability and quality.
Conclusion
Choosing the right garment bag for your pageant gown combines practicality, style, and protection. Whether the versatile Von Baer Grand for travel or a specially designed wedding travel bag, the right choice will ensure your gown remains as breathtaking as the moment you first saw it. Remember, a garment bag is not just a purchase but an investment in the longevity and beauty of your cherished gown.