PRESS RELEASE
3rd October 2022
MISS ENGLAND 22 SPORTSROUND RESULTS
The official sportswoman winner in the Miss England 22 national finals sponsored by Dentakay Dental Clinic is " Leah Carter Welch" ( 21) from Greenwich South London .
The sports round took place at the Football Dome in Aylestone Leicester , a facility shared by Leicester City Football Club for training.
Leah has practiced Ju-jitsu for the last 15 years and has done boxing for 3 years and is currently training to be a PE Teacher.
"I'm over the moon to have won the round in Miss England its always been about sports for me and now im so excited to be fast tracked in to the final 12 of Miss England.
1st runner up went to Emily Cossey from Chelsea and 2nd runner up was Alice Jones a paramedic from Walsall .
The fitness round was taken by local Leicester PT Rob Hughes of Hughes Total Fitness who selected a top 10 who then  competed in 3 rounds of a penalty shoot out!
"I'm really pleased to be asked to assist in the Miss England Sports & Fitness round and would like to wish all the contestants the very best of luck in their own personal journey"
said Rob Hughes PT.
"Training supports my desire to stay in shape and connects me with individuals I admire across all walks of life. More than anything though, it gives me the opportunity to help people change their lives and become the best version of themselves."
To celebrate the Lionesses win, the Miss England national finals have included a penalty shoot out in this years sports round.
The 2021 Sportswoman winner "Erin Smith"   a former footballer became the goalie for the penalty shoot out to decide the ultimate winner . Here she is with the Leah following her win!
Now Leah is fast tracked through to the top 12 in the Miss England final which takes place over 2 days on the 16th & 17th October at the Holiday Inn Birmingham Airport .
The sports round is one of 12 rounds in the competition, other rounds include the Cetuem Bare Face round , a Talent , Artero Hair Catwalk and fundraising round for Beauty with a Purpose.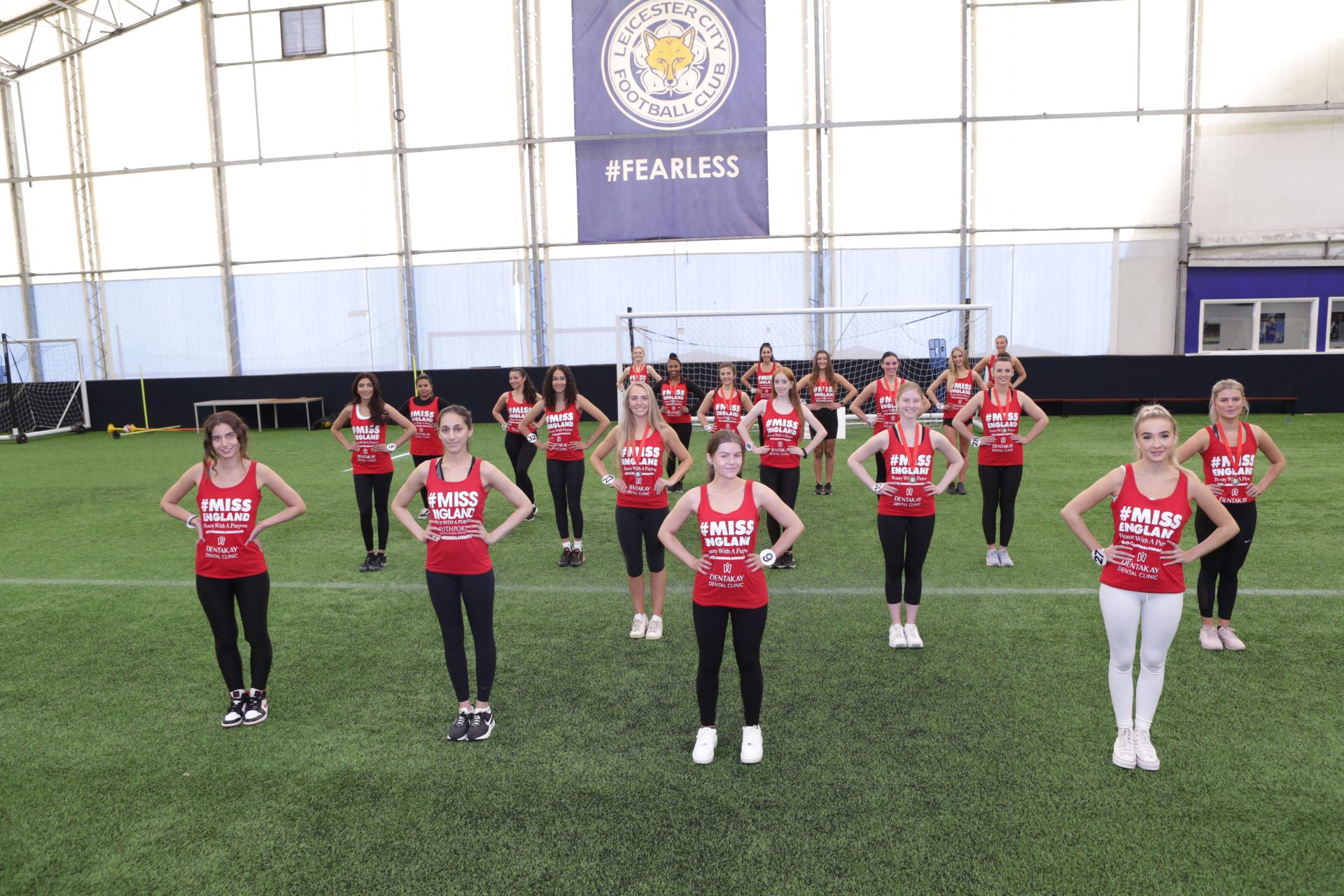 To vote for your favourite Miss England finalists download the app for free and claim a free daily vote for your favourite contestant
For more details visit..
ABOUT HUGHES TOTAL FITNESS
With over 25 years experience of working with people of all ages, abilities, shapes and sizes, all with their own particular requirements, whether it be weight-loss, muscle-building or general health and well-being I believe I have the knowledge, experience and ability to help you achieve your own personal goals and also help you in the process of achieving them.
mob – 07885288604
instagram – hughestotalfitness