Press release 5-10-22
Sujaana  (21)  is a full-time biomedical student at Coventry University  & currently  works as a Social Worker.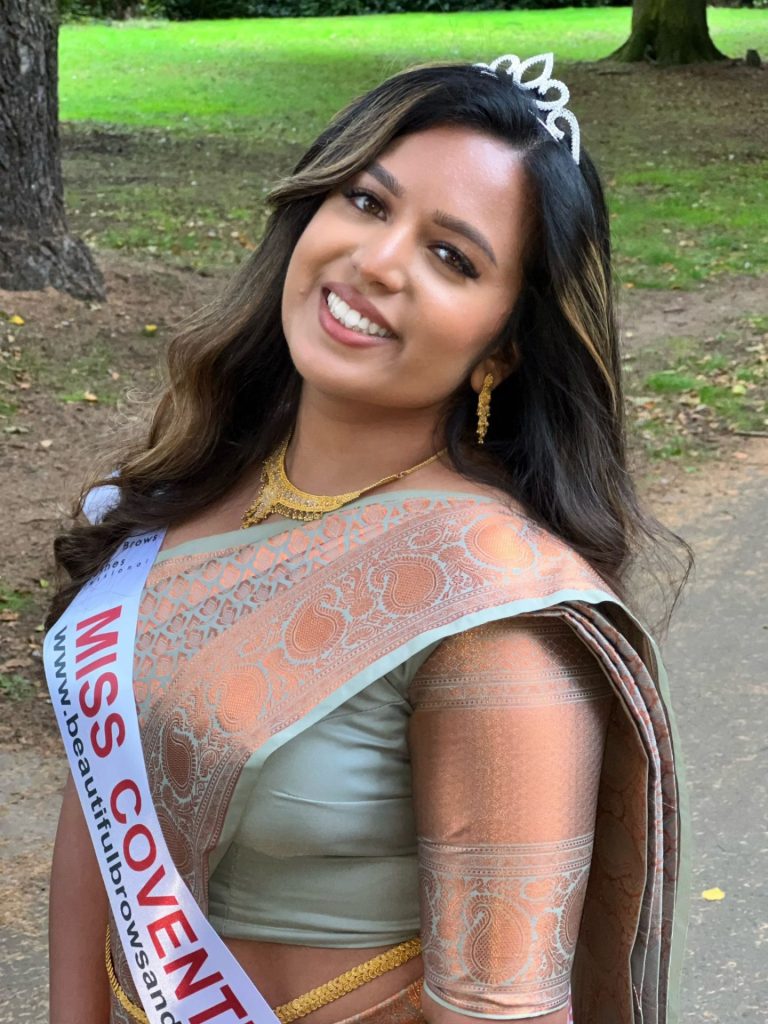 "I'm an only child, I was born in Germany and moved to the UK when I was 3 years old.
Since I was a child, I was motivated to do well and help others because I grew up hearing the stories of what was happening to Tamil people in Srilanka including my close family who wore suffering in the midst of the war. This lend me to be determined and focused on school."
Sunjaana's  parents who were born in Sri Lanka have continuously supported her in all the things that she wanted to do.  Growing up Sujaana went to St Augustine School Primary school & Coundon Court Coventry .
" I learned to play the Veena, learned the Carnatic dance called Bharatanatyam. I am also a fully qualified swimmer and lifeguard.  At the age of 16 after receiving my GCSE grades I decided to tutor others, I trained at an academy and started my tutoring journey. I slowly built my business, after 4 years I decided to do what I wanted to do since I was a child… help others.  I contacted the Catholic nuns from Srilanka through my family and arranged a visit. I met all the children and adults living in the care home who wore made disabled by the wore both mentally and physically. From that day on I made an arrangement to provide food and basic supplies.
When I came back to the UK, I made arrangement to provide free online English lessons to unfortunately children along with school supplies and food. I wanted to teach them English to give them a chance to get professional jobs once they finish their education.
I started this journey so that I can encourage more people from the Tamil community and show them that nothing is impossible. That we can do it to! I would like to thank my parents and  kind sponsors the Standard Sweet Centre & CASIPILLAI  DESIGNER COLLECTION  for helping me with this journey.
The Miss England national final sponsored by Dentakay Dental Clinic takes place over 2 days , 16th & 17thOctober 2022 at the Holiday Inn Birmingham Airport .
Sujanna is one of 32 women from across England hoping to win the crown and a place in the 71st Miss World final which champions Beauty with a Purpose .