Ellie Pacey from Northamptonshire works at Mercedes AMG HPP which is an engine provider for Williams , Racing point and Mercedes AMG.  Ellie is also a Miss England finalist having qualified in the recent Miss England virtual semi final .
"I have always been a motivational and driven person since I was little! I also compete in tractor pulling ( the worlds most powerful motorsport!) and have done since I was eight, as well as this I also do horse riding. At the moment I do show jumping and cross country with my horse however previously I have competed in many other things!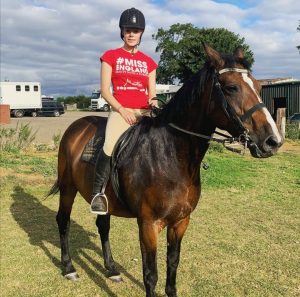 I would love to be able to inspire young girls to go out and do whatever they dream of doing. I feel that engineering should be encouraged more to girls and that the offer of the education in engineering should be offered to everyone no matter what gender!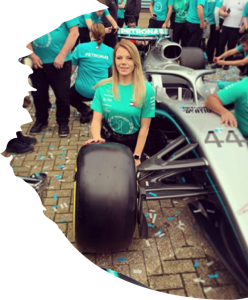 Ellie is  passionate about women in motorsport. " I feel that many women are put off the idea of motorsport or they feel like it is too male orientated that they won't fit in. The Women in Engineering society is a charity that I love and support because they raise awareness to young girls to start engineering. This career path choice could change a girls life for the better and really help to inspire the curve. As well as my motorsport I went to Silverstone UTC to study high performance engineering and created a Greenpower car which is an inspiring way of racing as it is much better for the environment but still has the drive and passion of normal racing."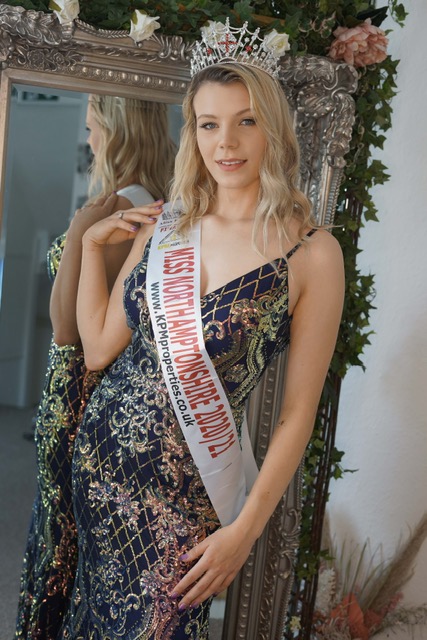 The Miss England Virtual semi final Livestream was held on Friday 31stJuly as a virtual event, with just the judges & Host meeting at a studio in Milton Keynes. The contestants connected via zoom.  Ellie was a judges choice in the contest after impressing the judges with the  charity and recycling efforts she displayed in the lead up to the contest . Ellie has now been invited to represent Northamptonshire at the Miss England Final which takes place on 16th & 17th April 2021 and is sponsored by KPM Properties in the contest .  If she wins Miss England, she will get to represent the nation at the 70th Miss World final in the Autumn of 2021 .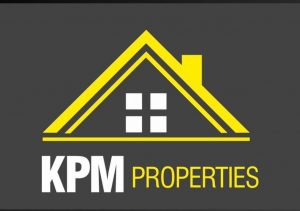 KPM Properties are one of the UK's most established homebuyers. We have been going for over 35 years now and pride ourselves on our friendly nature, professional approach and hassle free service.
We Buy Houses For Cash – Any Area, Any Condition, Any Situation
Call: 0800 088 7522
For more information.