The Miss England 22 Semi final was held on Monday 22nd August 22 at the Taj 51 Buckingham Gate Suites and Residences in London .
40 women were invited to compete in this qualifier after thousands of women applied with only 16 places to the grand final being won. A professional team of stylists from Beautiful Brows & Lashes  helped the contestants backstage prepare for the prestigious event which consisted of a pre judging introduction round in smart daywear and a catwalk dressed in evening wear  for the  judges. The Miss England Choreographer "Lisa Powell" who has worked with Miss England for over 20 years put the girls through their paces for the final catwalk!
Chairman of the judging panel Mehrnavaz Avari Area Director UK & General Manager TAJ 51 BUCKINGHAM GATE SUITES AND RESIDENCES | ST. JAMES' COURT, A TAJ HOTEL said "I was honoured to be on the judging panel for the Miss England 2022 semi-finals. I was not only thrilled to join such a dynamic and diverse group of intelligent and talented individuals, but also grateful to have the opportunity to genuinely support all the beautiful women and watch them shine! The women highlighted here are courageously carving a path in their field as leaders of tomorrow, setting a strong example to the world."
Solar Air Sequin walls a multi-award-winning company that provides beautiful custom-made sequin walls for every scenario ranging from events, parties, homes, and businesses created a stunning Gold Sequin wall backdrop similar reflecting the a similar backdrop they created for  "Adele"  at this years Brit awards. This  looked stunning  in the beautiful Edwardian room 1 at the Taj hotel as the contestants did their final catwalk for the judges in glamourous eveningwear  .  Datsa Gale from the glamorous company was also one of the 6 judges at the event said " We were very proud to be back and support Miss England semifinal. It's our pleasure to support all these young women from different backgrounds. Miss England platform is a great way to give all these young women voices for making changes not only for themselves but also helping other people through their charity work."
Other judges included Celebrity photographer "Alan Strutt" , reigning Miss England Rehema Muthamia & Dar Bardot , international celebrity hairdresser and the public vote on the Miss England App.   The judges introduced themselves to the excited crowd who gathered to watch the final catwalk hosted by Miss England singer / songwriter Natasha Hemmings and Mr Jordan Williams a former Mr England winner who is also a singer.  Jordan entertained the guests by singing Michael Bublé songs !  
MAKE UP FREE WINNER ! 
Melisa Raouf (20) won the Bare Face Top Model award after she competed completely Make Up Free in the event ! Melisa had previously won the London heat of this round and is now in the Miss England National final . The Bare Face Top Model Award is sponsored by Cetuem Cosmetics, a natural skincare company based in London.  Andria Vassiliou, co-founder of Cetuem Cosmetics says: "I was instantly drawn to Miss England's Bare Face Model campaign.  As a cosmetics company specialising in natural skincare, we are proud to help the contestants to look after their skin so their natural beauty can shine through. This gives them the confidence to throw away their make-up and not be influenced by the unrealistic filtered images that appear on Instagram".
The 16 contestants advancing to the Miss England National finals are;
L-R pictured in the courtyard at the Taj 51 Buckingham Gate ;
Paige Loren Cannon James – (18) from Liverpool is the Dentakay Dental Clinic Brightest Smile Semi final winner
Melisa Raouf –(20) a University Politics student in Kings College- London & winner of the Cetuem Bare Face Top Model award
Neha Dhull – (27)  the new Surrey -Winner of Miss Talent with her  Bollywood dancing who is – a Law Graduate & Child Social Worker
Anita Sahar – 21  A Biomedical Sciences graduate- from Manchester
Corel Jo Antwhistle -21 , a fine art student from Newcastle who wants to join the police
Amrita Saund  (26) the new Miss Birmingham Specialist Pharmacist Critical Care who invited Paul Jewellers & Mai Matrimonial services  to sponsor her at the event including
Tia Carter (20) crowned Miss Leicestershire 22 for the 3rd time – who works as a receptionist and is now sponsored by the Linda Mary Clarke award in the contest.
Komal Mahal (23) was the Public vote winner and received over 17k votes on the Miss England app  – Komal is an Application Support Analyst from Leicester
Alice Jones ( 26)  , a paramedic crowned Miss Black Country From Walsall
Leah Carter Welch -(21)  a sports science student from South London
Lida Nasari – (26) who works in public relations winner from Mayfair  won the Publicity Queen Award
Pagan Lilley (26) from East Ham was the top fundraiser in the contest after raising over £3,000 for Papyrus and Beauty With a Purpose, Pagan – Lilley is a  Equality Diversity and Inclusion Consultant and Business Founder and did a sky dive as part of her fundraising in the lead up to the competition.
Alanta Richards (16)  – a student from Farnham in Surrey
Rafaela Kennedy – (19) a Musical Theatre Performer from London
Ava Whetstone – Magee (16) a model and business owner from Leicestershire
Gabby Murphy – (25) a student from Lincoln
The organisers would like to thank Pak Cosmetic Centre for gifting all the semi finalists & Cetuem Cosmetics & Artero Hair Tools for gifting hair tools to the contestants and FAB UK Magazine for being the media partner for the event.
During the afternoon event , award winning Chocolatier Paul Wayne Gregory invited  the contestants and judges the opportunity to sample his incredible chocolates !
Almost £9,000 was raised between contestants using the Miss World Ethos Beauty with a Purpose  & Papyrus , a young suicide prevention charity .
The 16 winners now join other Miss England National finalists to compete for the Miss England crown sponsored by Dentakay Dental Clinic  and a place in the 71st Miss World later this year .
Good luck to all the contestants .
WATCH THE VIDEO OF THE SEMI FINAL HERE TAKEN BY FAB UK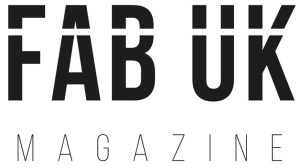 More photos coming soon ….
Contact [email protected] for more details or to interview any of the Miss England 22 finalists