Lauren Malone,  a 26 year old post-graduate of Finance from Imperial College London, who was born and raised in North West London was the first contestant to qualify for the Miss England 2023 Semi final earlier this year.  Lauren won the first Virtual Heat held on the Miss England App after receiving a record number of votes (452k) after campaigning for a month in the competition.  This Breaks all voting records since the contest started !  Now Lauren has made it through to the final round of the first ever Make up Free Miss London contest , due to be held at the Taj 51 Buckingham Gate London in September .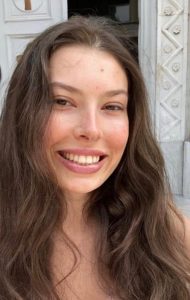 Lauren attended theatre school from the age of 10 and loves acting, art, music and says she couldn't live without music!
" I am very artistic, I got an A* in my Expressive Arts GCSE. In one part of the exam I created a collage of me in Marilyn Monroe Pop-art style posing as  Edvard Munch scream expressionist painting; using Lilly Allen's "the fear" song to write a monologue for my character called Candy White. I also got a Distinction in Trinity College London's Grade 7 Speech & Drama exam: (90/100) in acting 3 monologues. I got (20/20) in the Improvisation part of the exam by the chief examiner; and a Distinction in my Performing Arts BTEC Level 2 diploma in Barnet College when I was 15.
From the age of 10-18, Lauren studied 4 different types of acting (Classical Acting, Stanislavski's Method, Method Acting, and Meisner Technique.) At the ages of 10-15, Lauren had 4 acting classes per week, in her full time theatre school, having drama club after school. Lauren also, went to Barnet College full time from 15-16 and achieved a Distinction in BTEC Level 2 Performing Arts specialising in acting.
" I also attended John Robert Powers one day a week for 1 year before attending my theatre school specialising in TV and Film skills & mime technique. At A Levels, I further studied Drama & Theatre studies.  During my theatre school, I completed grade 5,6,7 Speech and Drama exams by Trinity College London. In my grade 7 Speech and Drama acting exam I was awarded with a distinction by the senior examiner. With 90/100 in the acting part and 20/20 in the improvisation part. I performed monologues from Arkadina in The Seagull by Chekov, Viola from Twilight by Shakespeare and Hilary from The Woman Who Cooked her Husband by Debbie Isitt.
Lauren also loves fashion and beauty. During her A-Levels (studying Psychology, Drama and Theatre Studies & Economics);  Lauren was a London Fashion Week Intern for fashion designer Roksanda Illinic who dressed Kate Middleton and Michelle Obama.
Lauren also got a Upper First Class honours in her Economics Bachelor's degree in Middlesex University.
If Lauren was to win Miss England , her Beauty with a Purpose projects would be based around Cancer and Anti-bullying. "I am passionate about raising money to find affordable and accessible cure for cancer as it's one of the biggest causes of death world wide.  I've had a few close relatives that I lost to cancer. It would be a breakthrough in the health industry and increase life quality and expectancy of humanity across the globe.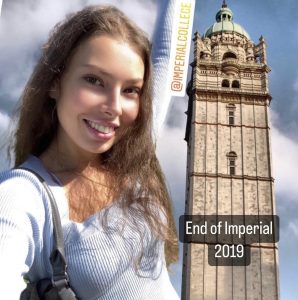 Also, I am passionate about raising money for Anti-bullying as lot's of people have suffered from it and it affects us in so many ways.  The negative impact can be reduced by helping people to be educated on how to stop it and best deal with it, so less people suffer from its negative effects.
The Make up Free Miss London  & South East final catwalk is being held on Friday 22nd September at the Taj 51 Buckingham Gate London and where at least one winner will be fast tracked through to the Miss England National final due to be held in the Spring of 2024. But if Lauren doesn't win this , she still has a place in the semi final in October !
The Miss England 2023 semi final is being held on Monday October 16th at Viva Blackpool.
Approximately 50 women from across England are being invited to compete for a place in the next Miss England national final in the Spring of 2024 . "Jessica Gagen" (27) is the first redhead to win the title will be representing England at the next Miss World final later this year . Jessica is an aerospace engineering student at Liverpool university and her Beauty with a Purpose project is promoting Women in Stem.
Anyone interested in entering should apply on the Miss England website www.missengland.info
Follow Miss England on Instagram @missenglandofficial