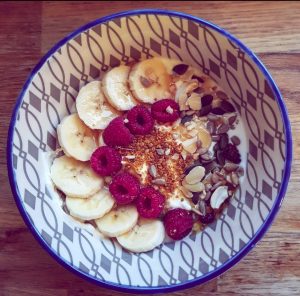 If you're in need of a quick and easy, healthy breakfast, I've got the perfect recipe for you!
Try adding half a pot of greek yoghurt (or alpro if you don't eat dairy) with some mixed nuts, fresh fruit and my favourite addition…bee pollen.
Bee pollen is packed full of vitamins, minerals, amino acids and anti-oxidants. You can purchase it at most health food shops.