India Fenwick (21) works as an estate agent in the North East of England  and was born with a condition called micropothalmia which has left her blind in one eye. Now a Miss England finalist,  India will be taking part in the DENTAKAY Miss England national final as a Gold Card entry and is one of two women from the Newcastle area to make it to the final .
From the moment she entered the Miss England contest, India  made it clear she wanted to share her story  to inspire other young girls with similar conditions.  In her own words, here's India's story……..
" I was born with a gift which has had me on a rollercoaster of a journey from love to hate to adoration!
Let's start from the beginning. When my mum was pregnant (with little baby me). She caught a dangerous infection, called toxoplasmosis, from a restaurant, when she was only 10 weeks pregnant. Whilst she only had a heavy cold, unbeknown to her, congenital toxoplasmosis had been passed on to her unborn baby (me), attacking the optic nerve and affecting the development and growth of my left eye. After my birth it was a while before the doctors and midwife confirmed that I had been born with an extremely rare condition/birth defect called microphthalmia, a condition that affects the development of one or both eyes. Luckily in my case, it had only affected one eye, leaving me blind in my left eye, with a severely damaged optic nerve, coloboma, and an eyeball 25% smaller than my right eye. Being fully blind in my left eye, as you can imagine, is a challenge in itself. Microphthalmia only affects 1 in 10,000 individuals!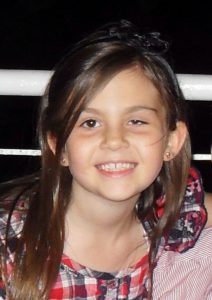 There really isn't much information out there for parents and children who have been affected by this condition, my parents were told by a medical professional that nothing could be done for my eye, that I'd never be able to see out of that eye and that the left side of my face would be deformed. They were absolutely distraught and with so many unanswered questions. There was no support there for them. Birth defects can be a very isolating challenge for both the family and child affected. I want to use my profile as a Miss England finalist to spread the message that with plenty of love, support and encouragement, everything will work out.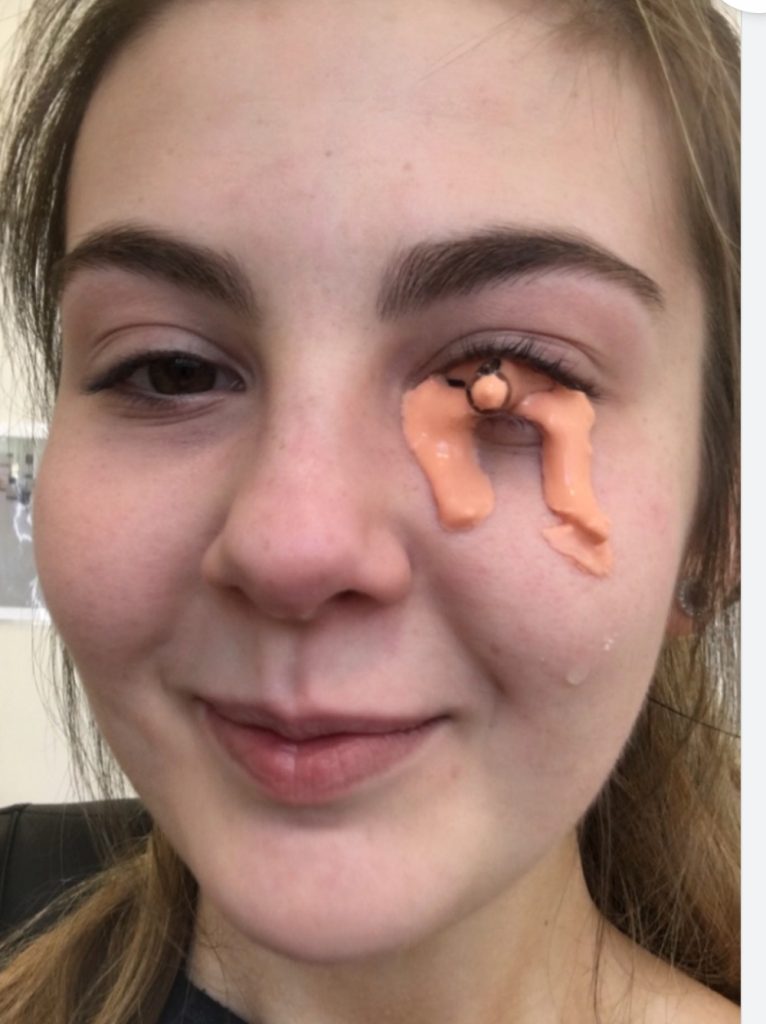 From being really young it was advised for me to wear a conformer in my left eye, to open up my eye socket and so that I could get used to the feeling of wearing a prosthetic lens. There is nothing that quite explains the feeling of wearing a prosthetic lens for the very first time apart from sheer panic, your body tries to reject it immediately and there really isn't any pain like it. My parents and family always told me I was beautiful just the way I was and so at a very young age I adopted the mindset that if someone didn't like me for the way I looked, then they weren't someone I would want in my life. I lived a peaceful and happy childhood, my parents were wonderful at teaching me certain games and exercises to improve my hand eye coordination and habits that would keep me safe. My friends at school loved me and my strong character, my good humour and kindness over shone any facial difference I had.
However, my happy bubble swiftly burst, along with my confidence, when I started High school. Upon leaving the school gate, on my first day, a boy shouted a vile comment at me about how ugly my eye looked. I remember running home in tears and looking at myself for the first time ever in absolute horror and shock. Until that day I saw myself as indifferent, like there was nothing wrong with me, I was me, I was happy! The next 4 years rolled out to be the most disturbing and heartbreaking years for me, I was constantly tormented by a large group of boys at my school, the abuse felt constant. The police were involved and the bullying did ease, however by that stage I felt so worthless, I thought the world would be a better place without me in it. I had slipped into a deep depression and couldn't see a way out of it. I started to self harm, I suppose to try and feel something other than self hatred and anger. A far cry from the confident funny little girl I'd been. Luckily I had a good relationship with my parents and was able to confide in them which resulted in me getting the professional help I needed.
The summer before I was due to start 6th form I decided that I wasn't going to allow people to make me feel like that ever again, I was ready to try wearing a prosthetic lens again, and this time I was determined to push through and persevere with the pain. I met with Claire Duffy who is an ocularist for the NHS and with the help of the staff at the Blackpool eye department, she made me the most realistic prosthetic lens that I could have ever imagined. I was so proud to wear it on my first day of 6th Form, it gave me so much confidence, I felt like me again. At this stage I was taking antidepressants and if I'm honest, that is probably when I felt mentally at my worst, the trauma of the past years had finally caught up with me and my false sense of confidence became emotionally overwhelming. I struggled so much with my mental health and couldn't understand why I didn't feel amazing? That is something that we aren't warned about with depression and trauma. The calm after the storm is the most destructive.
During the lockdown I made the decision that I wanted to manage my mental health in a natural organic way rather than by the use of antidepressants, so I journaled, drew and painted, taught myself breathing and meditation techniques and dedicated those months to learning to love myself again with and without my lens. I felt such a burning desire to reach out to others suffering with mental health, bullying and disabilities. I realised my first step should be to speak out about microphthalmia, I discussed with my parents how I'd like to stand up in front of all the young children with anophthalmia and microphthalmia and give an inspirational speech and make youtube videos showing handy hints on ways to use makeup to enhance a small eye etc! as when I was younger I would search for "celebs with microphthalmia'' and makeup tutorials for different sized eyes but there wasn't anything.
Now that I have this amazing opportunity as a Miss England finalist, I hope it will provide a suitable platform for me to tell my story and give inspiration to families and children affected by birth defects and mental health issues. We are all unique and special in our own right and we can all achieve our dreams! If you walk through life with a strong mindset and self love, your life will be filled with love and happiness! As soon as I changed my mindset I realised how unique I truly am and how many people I can help to inspire!
I call having a small blind eye my special gift! I was given microphthalmia, because I know I am strong enough to overcome any challenge that comes my way and help others to feel confident in their own skin in the process."
India is taking part in the Miss England national final on the 16th & 17th October 2022 at the Holiday Inn Birmingham Airport , and is sponsored by North Eastern Estates & Cool Check Limited in the contest .      To vote for India, download the Miss England App for FREE to claim ONE FREE DAILY VOTE leading up to 12noon 16th October 2022.
The winner of Miss England will go forward to the 71st Miss World final .  To interview India please contact [email protected]