A  Multi-faith Remembrance Day Service was held in Leicester attended by faith leaders, members of the armed forces and two Midlands based Miss England finalists!
The chairman of the ABF Soldiers charity, the Sikh Welfare & Cultural society Resham Singh Sandhu  and the Brahma Kumaris invited Miss Birmingham Amrita Saund & Sujaana Jerayathem to  this special event …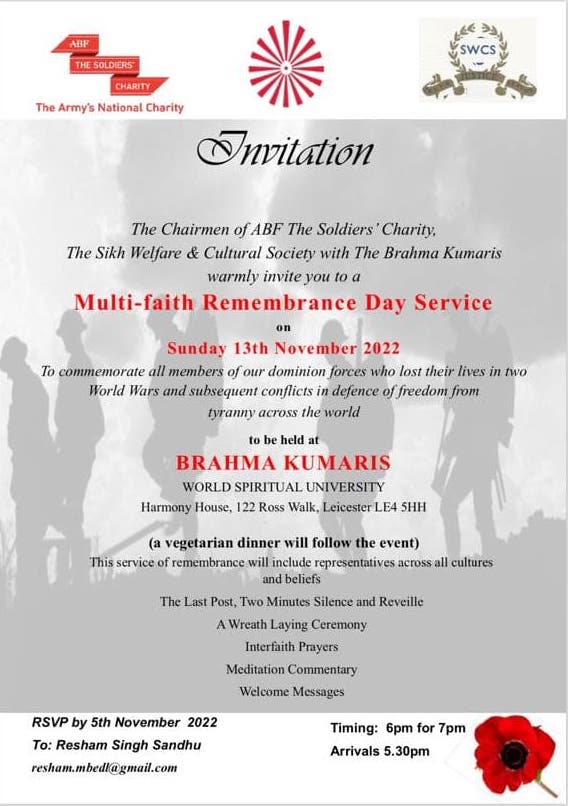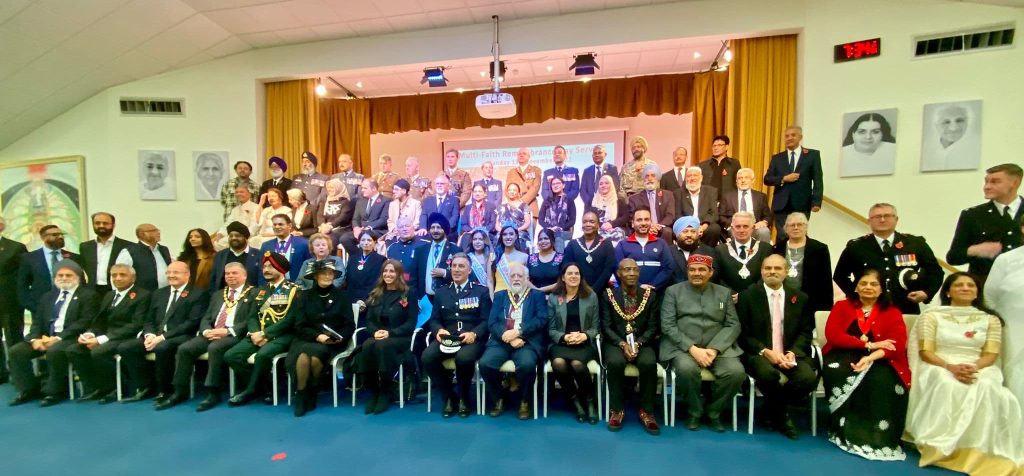 Amrita said    "As soon as I entered the
Brahma Kumaris World Spiritual University
I was overcome with a deep sense of peace and comfort. Everybody was so warm and welcoming and I felt immersed in the beautiful community spirit from the minute I entered.  I felt incredibly blessed to be in the company of such inspirational individuals. It was a true honour to meet with faith leaders and members of the armed forces to commemorate all those who lost their lives in World wars 1 and 2. One phrase that stuck with me for the night was "for your tomorrow we have our today". This brought tears to my eyes whilst I watched the incredible video that was put together to commemorate our armed forces.  It was inspiring to see so many faith leaders come together to pray for the same cause. I was touched to see such wonderful representation of faith communities."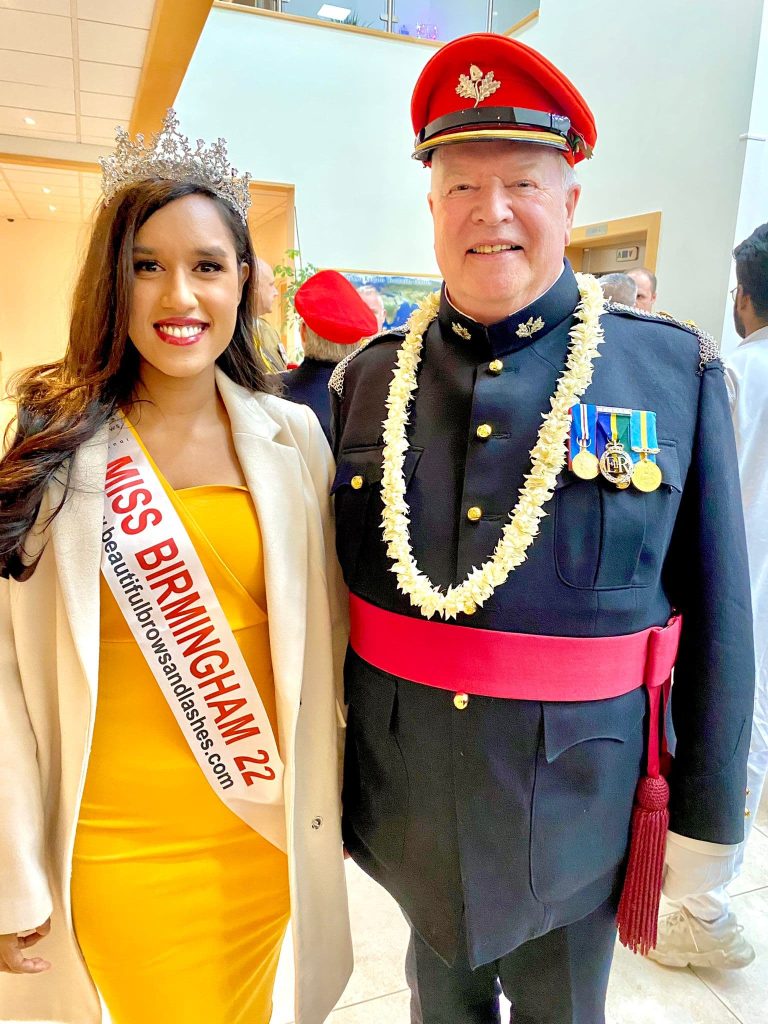 Sujaana said " It was such a honour and humbling experience, I'm really grateful to be able to attend and be apart of this multi faith Remembrance Day event where all the faiths wore able to come together to commemorate all members of our domain forces who lost their lives in both the world wars.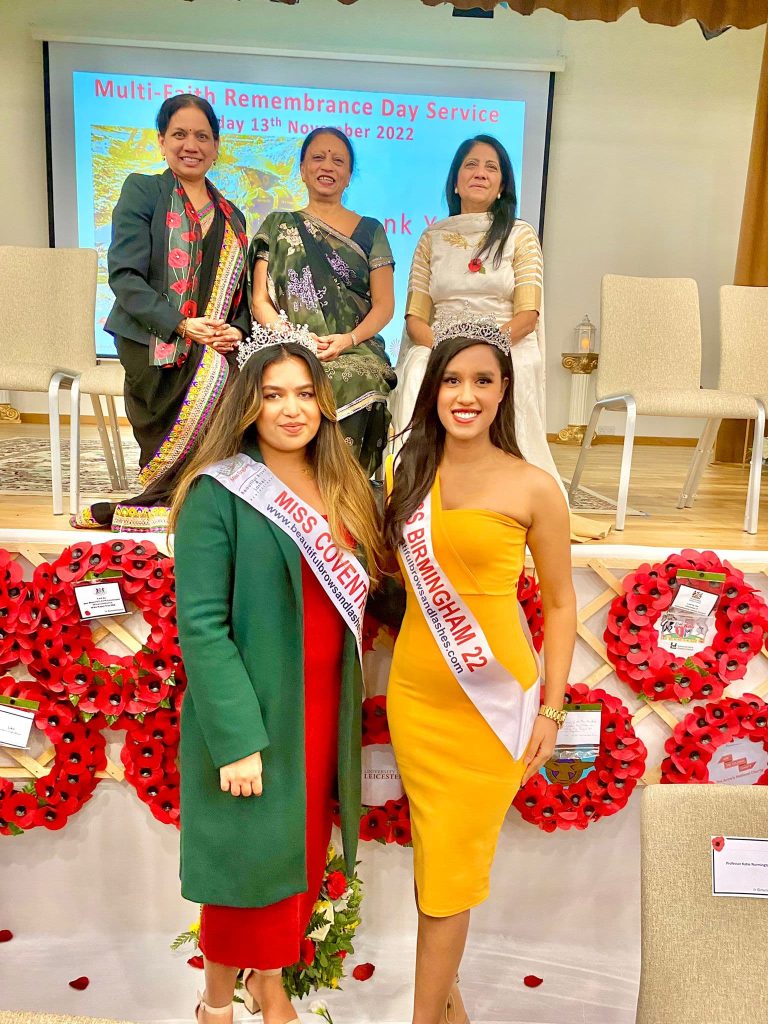 To find out more about the ABF Soldiers charity visit the website