Miss England's Top 10 'Lockdown Ladies' #WearItGreen to save our planet!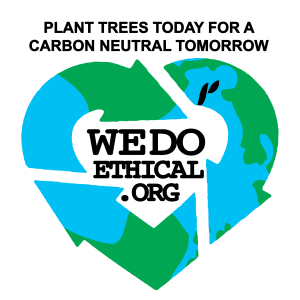 Meet the top 10 Miss England semi-finalists, saving our planet from pollution by planting trees and wearing green outfits they've made from bin bags and rags during found around their homes during lockdown. One deserving changemaker will become the top tree planter with the best eco outfit and take home the Miss Eco crown at the semi-finals on Friday 31st June:
On the Livestream ,  you can watch the making and modelling of their outfits designed entirely by reusing rubbish to reduce environmental impacts during lockdown. 
The 'lockdown ladies' have made thrifty fashion videos to encourage tree planting pledges for We Do Ethical, who aim to help make the UK carbon neutral before 2050; in a bid to save our planet, as global temperatures continue to rise alongside carbon emissions at an alarming rate.  
Each eco outfit has been selected for resourcefulness and style within the Wear It Green theme by one of the fashion industry's pioneers in regards to tackling both fast fashion and other key sustainability issues. Kelly Levell (BA Hons) has proudly judged Miss England's Eco Award since discovering her very first Miss Eco ambassador, Carina Tyrell, back in 2014.
Tune in to learn how Lizzy Willis upcycled her NHS scrubs into a reversible two-piece, using trousers she wore working on an IC unit during the COVID-19 pandemic. See Cherrelle Ford's beautiful layered dress, making good use of packaging waste from our increased delivery rates during lockdown. Danielle Farness decided to make an eco dress using Walkers crisps packets, admitting that:  " …The green salt and vinegar packets are my favourite flavour!"
Deyonne Best, who won the National Miss Eco title back in 2018 and has learned a new knitting skill and shared it by showing us all how to produce a really wearable dress from a few balls of wool. Taylor-Lousie Thomas went for an 'Eco Soldier'' look, modelling a funky playsuit and cuffed boots she constructed out of her dad's old military wear. She even reused the cut-off 'scraps' to accessorise items and complete her look.
"The Wear It Green theme has produced so many fantastic entries from Miss England's changemaking ladies year on year. It's very difficult to choose the overall winner based on the outfits alone! This year I'm very grateful to every single person who has pledged to plant trees through our campaign, helping us to award the next Miss Eco and save our planet from CO2 together." – Kelly Levell, Miss England Eco Judge. 
The top 10 in the Virtual semi final eco round are ;
Deyonne Best
Constance Iloghalu
Danielle Furness
Taylor Louise
Amy Beilby
Isis Flack
Lizzy Willis
Rebecca Sinnarjah
Lydia Richards
Cherrelle Ford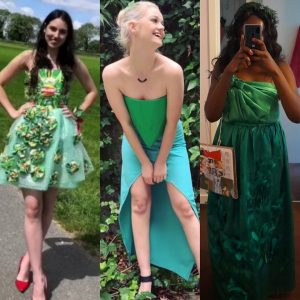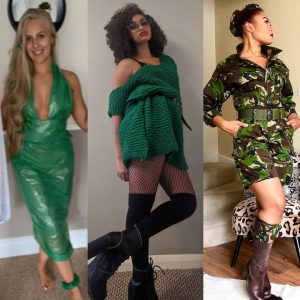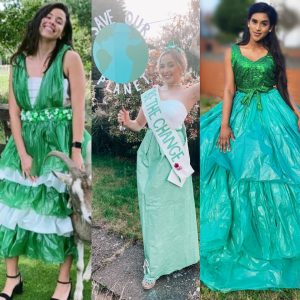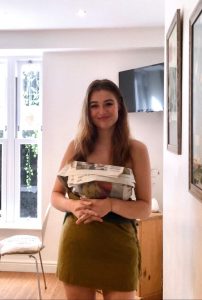 One deserving changemaker will become the top tree planter with the best eco outfit and take home the Miss Eco crown at the semi-finals. As the on-line event approaches, you can help save the planet and pledge to plant trees for your miss eco by clicking on the list of fundraisers on We Do Ethical's 'Help make the UK Carbon Neutral By 2050' crowdfunder link here: https://www.crowdfunder.co.uk/help-make-the-uk-carbon-neutral-by-2050
__________  ENDS ___________
Contact:

Kelly Levell (Founder) – [email protected]– 07581 008382
Emma Harrison (PR & Marketing ,Manager) – [email protected]– 07709 437695
Facebook,Twitter,Instagram: @wedoethicalorg
Notes to Editor:

About We Do Ethical:
We Do Ethical is pioneering a unique way to help tackle our climate crisis. If just 25% of the UK pledged to plant 240 trees today, the UK would be carbon neutral overnight!
Providing the worlds most transparent, rewarding and simple to use carbon footprint offsetting tool that can plant trees for our users and their friends for free. People and businesses gain the knowledge of their CO2 status and the power to offset their carbon footprints through tree planting pledges.
The not-for-profit tree planting projects We Do Ethical support aim to reduce global warming and increase sustainable development for our people, planet and wildlife. You can join the community of changemakers to help our world achieve carbon neutral status, starting with your pledge to be carbon neutral today: https://wedoethical.org/
The Wear It Green Campaign:
#WearItGreen
Facing our climate change crisis, protecting the planet is every persons job, so let's Wear It Green and plant trees together! Get changing now by wearing something green and sharing a photo or video on social media using the hashtag #WearItGreen @WeDoEthicalOrg
Want to do more? Become the top tree planter to win an eco hamper packed full of earth-friendly goodies worth £1k! Win ethical awards and become a changemaker: https://wedoethical.org/Ethical-Awards.php