AFGHAN REFUGEE SUPPLIES MIDLANDS.
Miss England joins Midlands International Aid Trust (MIAT) for food and essential supply distribution in the Midlands to Afghan Refugee's
Professor Gatrad OBE  has invited the new Miss England to Walsall to launch food and essential supplies distribution to the newly arrived Afghan refugees in the West Midlands. Miss England, Rehema Muthamia was accompanied by Angie Beasley the director of the Miss England pageant. The launch was attended by the Mayor of Walsall Cllr Rose Burley  and members from the diverse communities of Walsall including the Afghan Community and Welfare Centre, who will be helping with supply and distribution.
'Bringing hope and serving humanity' is the mission statement of MIAT a Walsall based charity which has provided humanitarian aid to numerous countries around the world. Professor Gatrad OBE Chief Executive and director of operations, and Mr Aslam founder and chairman of MIAT have managed to source goods worth over £30,000 which includes blankets, clothing, toys, tinned foods, cereals, toiletries etc. Professor Gatrad OBE said:
"What we are doing is supporting local and government efforts to help those who helped us in Afghanistan. I would like to thank members of the local police, Walsall Council and various sections of the community who helped us unload 30 pallets from a double decker truck, demonstrating community cohesion in action!"
Miss England Rehema Muthamia who was born in London and is of Kenyan heritage said:
"I am delighted to be invited to the launch of such a worthy humanitarian effort. The plight of the unfortunate is at the heart of the ethos of the Miss England Pageant. Professor Gatrad is doing a wonderful job in bringing communities together not only here in the UK but worldwide.'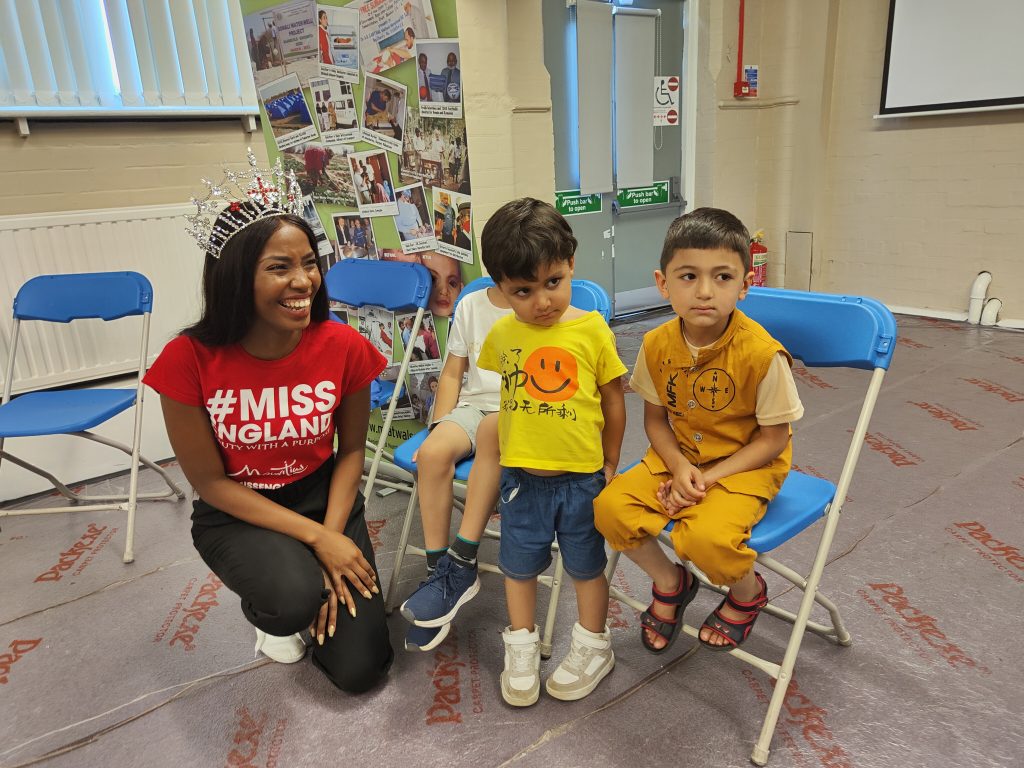 SEE MORE ABOUT THE WORK THAT MIAT DOES HERE