Press release – September 2018
Newcastle Law student wins Miss England
Alisha Cowie, a 19 year old law student from Newcastle was voted as the new Miss England on 4th September at Kelham Hall & Country Park in Nottinghamshire.
Speaking at an interview, Alisha revealed that she is capable of taking fingerprints of Crime suspects, as she is studying law and hopes to one day be a detective . One of Alisha's favorite TV programs is "Deadly Women" as she is fascinated with watching the motives behind the crimes.
Alisha raised over £1200 by abseiling down the transporter bridge in Middlesborough and by doing car boots at weekends for the Miss World charity Beauty with a Purpose. No stranger to fundraising, Alisha has already raised over £20,000 for "Smiles Across Nepal" in order to travel to Nepal to teach oral hygiene and assist dentists in Surgery. Alisha will now be focusing her charity work in the North East after volunteering at Oaks , a disability secondary school which mainly supports autistic children.
The 12 rounds in Miss England included a sports and beautiful mind and catwalk & publicity contest held at Part 1 held at Resorts World Birmingham at the end of July . Part 2 included a "We Do Re Do" Ethical Fashion round where the contestants had to create an outfit made from recycled materials with the theme Plastic Ocean Rescue, social media and public vote.
Alisha won the Stages Hair Design Miss Beautiful Hair round which fast tracked her to the top 20. To win this prestigious award associated with British Hair and Gold Class Hair, Alisha submitted a video of herself styling her own hair which was uploaded to the Miss England You Tube channel. The judges then decided who should win after seeing the catwalk in the Highline at Resorts World . Other rounds also included a social media vote, and Beauty with a Purpose fundraising contest, a Billion Dollar Smile social media contest, & a Fascia Top Model catwalk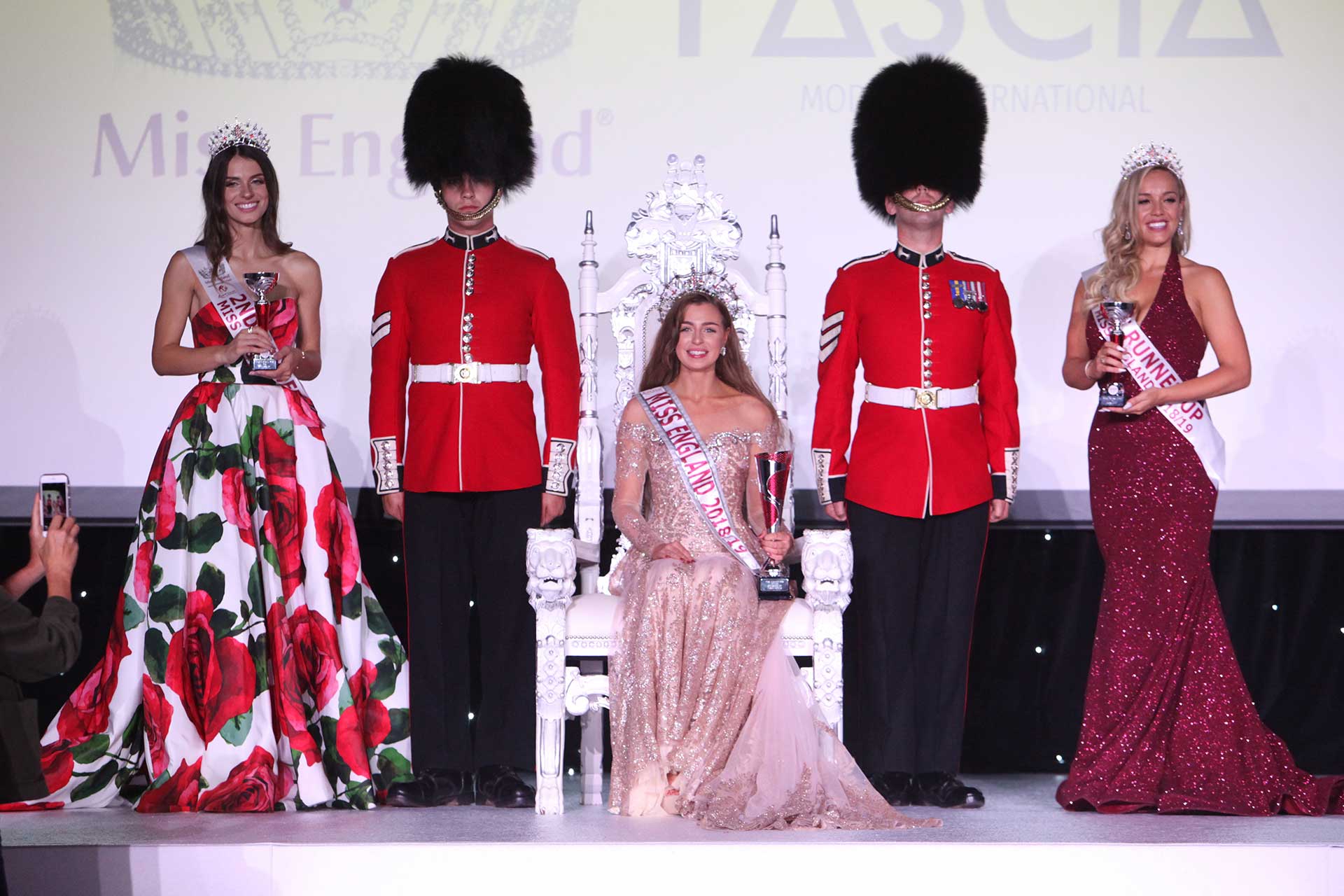 Alisha was also chosen as one of 5 women from Fascia Models, a top international model agency to work with fashion brands throughout the world and will be featured on the front cover of Beauty City International magazine , a new fashion and beauty magazine launching this autumn.
2nd place went to Super slimmer Jen Atkin, a country singer who lost 8 stone in weight– Miss Scunthorpe whos single "unboyfriendable" is currently no 3 in the UK Country chart. Jen also won the Miss Resorts World Publicity queen award .
3rd place went to Miss Manchester Refugee "Fatime Gashi" , a biomedical scientist and part time model who won the Fascia Top Model Award.
Yoga teacher Miss London Chiara King won 3 awards, Beautiful Mind, Premier Ceylon Beach Beauty and the Billion Dollar Smile award . Chiara won a trip to Sri Lanka with Premier Ceylon and finished 4th overall.
Megan Fenwick the current Miss Staffordshire, a ballet dancer shared the Miss Talent award with Hannah Davies Miss Leicestershire after showing off their dancing skills to the judges on You Tube.
The finalists were invited to go Glamping with Bellows Glamping as part of the national final in the grounds of Kelham Hall in Nottinghamshire.
Alisha won a prize package worth £25,000 including an all expenses paid trip to Sanya China to participate in Miss World in the month long contest, a wardrobe of 10 ballgowns from Bella Donna Boutique a trip to Sri Lanka with Premier Ceylon in 2019 and a TV presenters training course and photo shoot with a portfolio . Pierre René Cosmetics gifted all 50 finalists with make up products and Indola UK provided hair products for the contestants.
For further details please contact
[email protected]
Tel 07979 742756