MISS BLACK COUNTRY ISOBEL
AWARDED DUDLEY CVS COVID-19 HERO AWARD
ISOBEL LINES, the current Miss Black Country, has been rewarded with one of the Dudley CVS (Council for Voluntary Services) Covid Heroes Awards 2020, for all the work that she has carried out in the local community during the pandemic.
The awards, which this year replaced the annual Dudley CVS Volunteer Awards, were held in partnership with Black Country Radio to thank and pay tribute to those who have given their time to selflessly help others during this difficult and challenging year.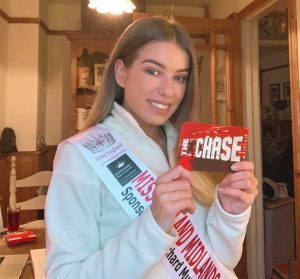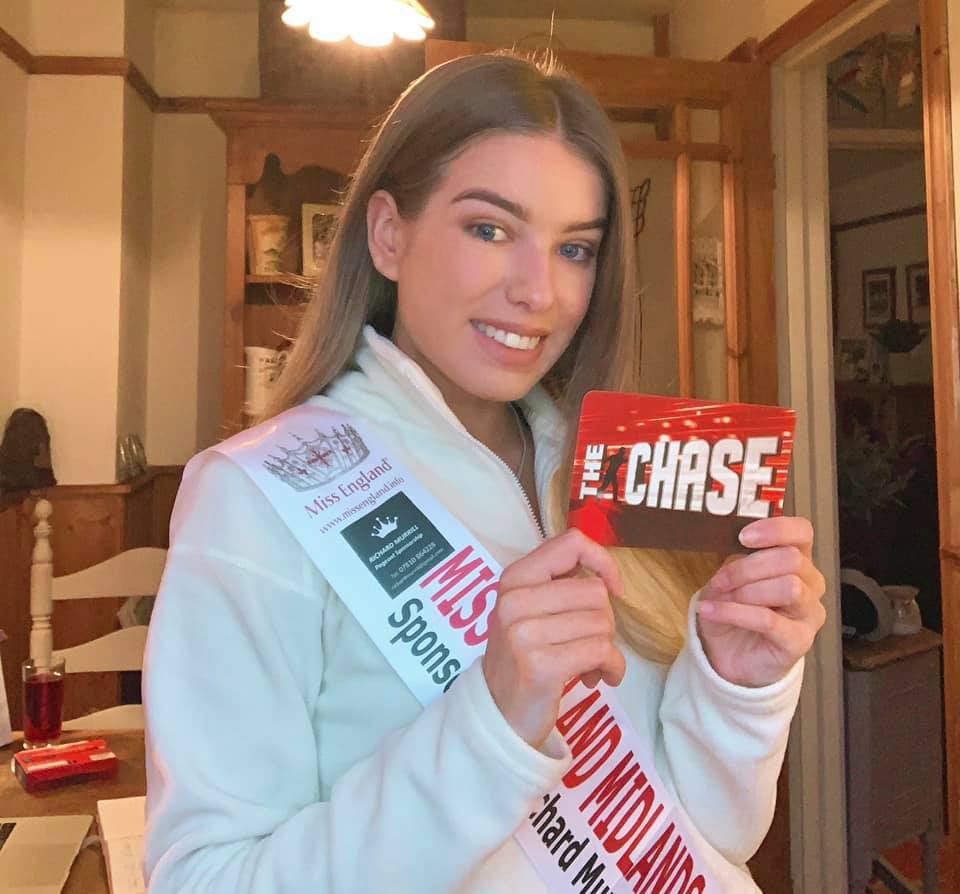 During the global pandemic, Isobel has helped the community in the following ways:
Isobel has attended local primary schools to present educational sessions for pupils highlighting the dangers of plastic pollution. This was her first appearance as a Chief Ambassador for WASUP (World Against Single Use Plastic). The schools included Millfield Primary School who were remarkably engaging in understanding the important role which future generations have on global warming.
Distributed essential PPE for local charities including YMCA Carter's Green in West Bromwich, the Acorns Children's Hospice in Walsall and the Aldridge Nursing Home, for the elderly residents.
Organised donations, collections and distribution of toiletries to local Women's Aids working with a charity called 'Elle For Elle'. This was to support their campaign against domestic violence which has shown a shocking rise during the pandemic and Lockdowns.
Launched the official Black Country Monopoly Board with Winning Moves in aid of the Mary Stevens Hospice in Stourbridge. This featured on ITV and BBC News and coincided with this year's Black Country Day festival held in Halesowen when Isobel joined Cllr Patrick Harley, Leader of Dudley Council. The limited edition Monopoly game takes you to significant places such as the Black Country Museum, Dudley Hippodrome and West Bromwich Albion, generating a great community spirit as the board is also written in the unique dialect of the Black Country.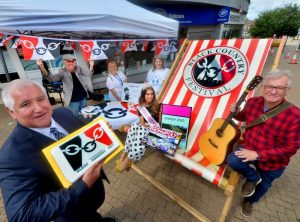 Raised over £500 for PAPYRUS – the Uik charity for the prevention of young suicide – through an online 'Battle of the Game Shows'. Isobel is a Mental Health and Suicide Prevention ambassador, raising awareness for the cause after her school friend Viren Patel, from Stuart Bathurst Catholic High School, passed away.
Raised over £500 for Beauty With A Purpose (the designated charity for Miss England) through hosting online quizzes and virtual equestrian competitions due to all equine fixtures being cancelled. Isobel is herself well-known in equestrian circles, specialiasing in Showing, having competed at the Horse of the Year Show – the World's Most Famous Horse Show – for eight consecutive years, as well as the Royal International for a consecutive decade. She is also Chairwoman of the University of Worcester Equestrian Club.
Performed for the 'YOPEY Virtual Variety Shows' to entertain care home residents suffering with dementia, alongside writing letters.
Isobel, aged 20, a Sports Science student from Wednesbury, was crowned Miss Black Country earlier this year as the competition has continued online. She is due to compete at the Miss England Final in Birmingham which will now be held in April 2021.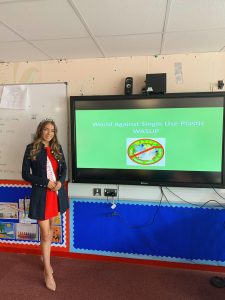 '' Becoming Miss England and becoming a relatable role model to all generations would be a dream come true. I have been competing for four years and I've never felt more ready. I want to be the first Miss England from the West Midlands.''.
Follow Isobel on Instagram / Facebook / Twitter: @missisobellines
(ends)
To interview Isobel contact [email protected]