— For Immediate Release — 16/9/20
Beauties with a purpose announced by We Do Ethical to plant trees and save our planet from pollution in the lead up to the Miss England finals 2020.
The five Miss England finalists will join the other  finalists to compete for the Miss England title. Crowned at an eco-friendly, socially distanced photoshoot that took place at Merley House, Dorset on 10th September. Courtesy of Lord Stephen and Lady Anna of Westbury. The hair and makeup styling was animal cruelty free too, thanks to Hannah Cascarino and the shots were taken by highly acclaimed fashion week photographer Simon Akerman.
Meet the brave Alina Green, 21,who holds the title of Miss Dorset. She's also a fashion student and cadet officer who is set to dive with sharks to raise money for good causes as her next challenge in the lead up to competing in Miss England finals 2020.
Isabelle Wheatley, 22 is a passionate vegan finalist who works for leading cruelty free beauty retailer Lush, at the Bournemouth international training store. She spends her weekends scuba diving and litter-picking at Bournemouth beach clean ups, to tackle plastic pollution in a bid to help save our marine life.
Giovanna Coombes, 21 is a Geology student and talented Aerialist who is fighting for female empowerment during her recreational time whilst studying at Cardiff university. She's also baking eco-cakes and donating the proceeds to planting trees in a bid to end our climate crisis.
Alex Evangelou, 24, holds the title for Oxfordshire and is a social work student who advocates against domestic abuse following her pledge to help others overcome the debilitating experience that she has suffered in the past. The 'green' challenges to plant trees that she has taken part in so far includes the green slime bath plunge, only eating green foods for 24hrs and a 5k run across her local nature reserve. She is a strong minded and caring individual who will never give up.
Olivia Bulmer 20, holds the title for Durham and works as a response call handler. She knows how to work well under pressure as she handles 101 calls for the police. She has also collected over 200 tree planting pledges alone with the target to help Miss England reach their goal of 20,000 tree planting pledges before the finals!
All of the Miss England changemakers have earned their finalist tiles through green and social positive actions.
They aim to promote ethical living to tackle global warming and encourage people to offset their carbon footprints. This will help our world become carbon neutral, starting with the goal of carbon neutrality for the UK before 2050.
This year, the founder of We Do Ethical and Miss England South West organiser Kelly Levell asked the contestants to make a #WearItGreen themed 'eco-outfit' for the finals, adding the goal to collect tree planting pledges to help the UK become carbon neutral to help tackle our climate crisis.
Kelly told the News: "This year's ambassadors are also working with Plastfree and Wasup, organising litter-picks across the country to tackle single use plastic. Working together as changemakers in the lead up the the Miss England finals on activities including beach clean ups, making COVID masks, scrubs bags and 'button band' mask holders for the NHS. Alina Green has also made protective masks for the local vets, stood up for Black Lives Matter and educated herself, as well as changing her lifestyle to become more eco-conscious."
So far this year the Miss England finalists have collected over 10,000 tree planting pledges that not only offset CO2 pollution, but also aid African families out of poverty and hunger, whilst increasing biodiversity for native wildlife. 
You can join the Miss England finalists pledge to plant trees to save our planet by becoming carbon neutral today, just visit the Crowdfunder:
https://www.crowdfunder.co.uk/help-make-the-uk-carbon-neutral-by-2050
For further information and photos: please contact:

Kelly Levell (Founder) – [email protected] – 07581 008382
Emma Harrison (PR & Marketing Manager) – [email protected] – 07709 437695
Facebook @wedoethicalorg 
Twitter @wedoethicalorg 
Instagram @wedoethicalorg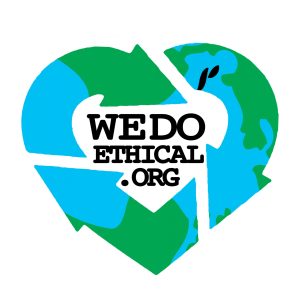 Notes to Editor:

We Do Ethical is an award-winning brand that works with people and businesses to provide them with the knowledge and power to attain a C02 status through tree planting pledges. The not-for-profit projects aim is to reduce global warming and implement sustainable development for our people, planet and wildlife. Bringing together our community to achieve worldwide carbon neutral status, starting with the UK Government's target of becoming carbon neutral by the year 2050.
Founder of We Do Ethical Kelly Levell, BA (Hons) Fashion Studies encourages you to 'Be the Change' and is one of the industry's pioneers on both tackling fast fashion and other sustainability issues. You can join in the campaign by wearing green clothing and sharing a photo or video on social media using the hashtag #WearItGreen 

Find out more, enter to win ethical awards and plant trees to offset your carbon footprints today by visiting: http://wedoethical.org/projects.php