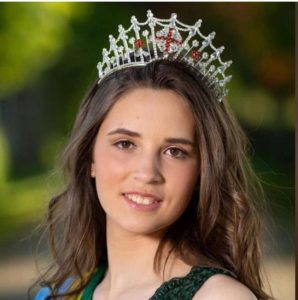 (Photo credit to David Linford Photography, UK)
Ayesha Bashir Trust in Gujarat is proud to announce the arrival of Miss Jennifer Carless who is now globally known for her work on trying to rid this world of plastic. She is the Miss England WASUP Queen. (WASUP – World Against Single Use Plastic – www.wasupme.com )
In view of her passion for the environment she was elevated to the position of the International WASUP Chief Ambassador by Professor Gatrad OBE, founder of WASUP – World Against Single Use Plastic. She regularly holds meetings with WASUP Ambassadors in over 20 countries.
Jennifer is to enter university soon, but is taking time off to visit Pakistan to bring the 4 messages of WASUP and climate change:
Raising awareness of the scourge of plastic and impacts of climate globally on humans, animals and the environment.
Educating children and communities
Putting pressure on governments to force companies to decrease plastic packaging and supporting a green economy.
She arrives on the 26th March and is travelling to Pakistan with the world renowned cleft team, ably led by Dr Riaz. She will visit the incredible medical projects that Midland International Aid Trust UK, her sponsors through the Gatrad Bursary, have set up with the Decent Welfare Society over the last 20 years www.miatwalsall.org.uk .
She will be carrying out many litter picking activities and will be giving inspirational talks to all ages.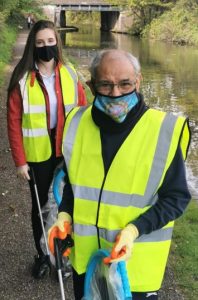 (Professor Gatrad OBE with Jennifer on a canal towpath)
Jennifer will visit various universities and schools too, launching the book called 'The Story of Three Plastic Bottles' written by Professor Gatrad OBE. This has been translated into Urdu and African languages.
Contact details of Dr Ijaz Bashir ………