Two events were held in the same day at the prestigious Taj 51 Buckingham Gate Suites & Residences on Friday 29thSeptember 2023. Head judge for the FabUK Top Model final was "Araceli Thus-Perez" Commercial Director at the Taj 51 Buckingham Gate  who thanked everyone for attending and welcomed the guests to the Taj 51 Buckingham Gate Hotel  . (pictured )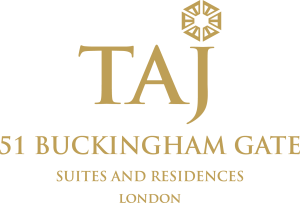 The Edwardian suite in the hotel was transformed with a natural forest themed backdrop to promote natural beauty in the earlier make up free Miss England regional contest. 
This theme was created by ENCHANTED by SYMA to complete the natural look.
The FAB UK TOP MODEL contest started early with a team of Make-up artists & hairdressers from Beautiful Brows & Lashes & Beauty Beneath in Sheffield helping the contestants  prepare for a special bridal photoshoot around the hotel.  
At 7pm guests arrived and were invited  to sample various flavours of Jattlife vodka including a delicious forest fruit flavour ….
At 7.30pm a spectacular bridal catwalk began with Puneet Bhandal couture designer showing off her bridal gown collection.   
The contestants were invited to enter a talent round pre event in a separate contest to show off their skills and three finalists were shortlisted.  Singer "Eloise Saransini" (25) a performer from Shropshire who was sponsored by Family , Model & Poet "Lisa Ellis" (27) from London sponsored by Mixed Roots hair brand & saxophonist "Rebekah Watkins" (26) from Goole in Yorkshire the director of Dream Heritage CIC entertained the crowd at the event with the audience mesmerised with their impressive skills .
The contest was won by 18 year old "Paige Loren Cannon James" from Liverpool who was sponsored by Jenesis Hair and NPMU Hair & Beauty. No stranger to the stage, Paige started modelling at the age of 13 and at 15 walked as a model at London Fashion week.  In 2022 Paige won the Dentakay Brightest smile award at the Miss England semi final which fast tracked her to the final of Miss England.  Despite not reaching the shortlist at the Miss England National final , Paige was scouted to represent England at the Miss Charm international final in Vietnam.
By winning the FAB UK TOP MODEL contest, Paige now gains a direct place in the World Top Model finals next Spring following the footsteps of outgoing queen "Alice Jones" the NHS Paramedic who represented the UK earlier this year in the same contest.
Jessica Gagen the first redhead to win Miss England in October 2022 was a special guest at the London event & was presented with her new 2023 sash at the FABUK TOP MODEL event held later in the evening due to the Miss England final being moved to the Spring of 2024.
A team of Illustrator's from Drawing Cabaret Couture covered the event & created illustrations of Jessica as a memory of the special occasion.
Jessica will be one of 130 nations taking part in the 71st Miss World final to be held in Delhi India on December 16th .
MORE EVENT CREDITS ; Instagram
Backdrop ; @prukdigital @enchantedbysyma
Location : Edwardian Suite @taj51bg
Pre bus trip with City Sightseeing London 
Photo ; Lauren Cramer @ FABUK MEDIA