After a hectic two-week trip touring India with BOPA including visiting Orphanages , universities and schools along with a host of sightseeing ,  Miss England Jessica Gagen was in need of a much-deserved rest. The Miss England team flew south from Delhi with Indigo airlines and was met by the Cinnamon Hotels & Resorts dedicated agent and transported by speedboat to paradise.
Cinnamon Velifushi Maldives is an exclusive luxury resort located in the Vaavu Atoll which hosts holiday makers from across the world. Jessica & the team were truly delighted to witness the beauty of this luxury oasis. On arrival the team were treated to a delicious buffet lunch in an incredible setting, overlooking the turquoise waters.
Jessica and the team had their own Water Bungalows in an idyllic paradise location with steps leading into the sea from the balcony.
Jessica said "I have really enjoyed my stay at Cinnamon Velifushi Maldives. The staff are so accommodating, the food was a real stand out and to top it off the water bungalow I stayed in had the most phenomenal views of the Indian ocean.  I can't wait to experience the dolphin cruise, sunset fishing and local village hopping to experience the Maldivian way of life".
"Having had the pleasure of working with Cinnamon Hotels & Resorts on many occasions over the years, I knew Miss England was in for a treat" said Miss England Director Angie Beasley. "There really are no words to express the beauty and luxury of this resort. Every little detail has been thought about and I recommend everyone to experience this at least once in a lifetime. I definitely want to come back to Cinnamon Velifushi Maldives in the future and share this with the people I love the most."
Cinnamon Velifushi Maldives is a luxury aquatic paradise and home to a bevy of marine life, including the magnificent nurse shark, harmless to humans, these unhurried creatures form an impressive sight as they glide leisurely along the reef. With stunning Italian architecture, the resort offers a variety of authentic experiences, from decadent flavours to thrilling adventures, Cinnamon Velifushi Maldives will surely create the most perfect getaway.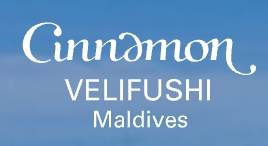 For more details:
Corporate website: Maldives Island Hotels | Cinnamon Velifushi Official Site (cinnamonhotels.com)
Social media handles: